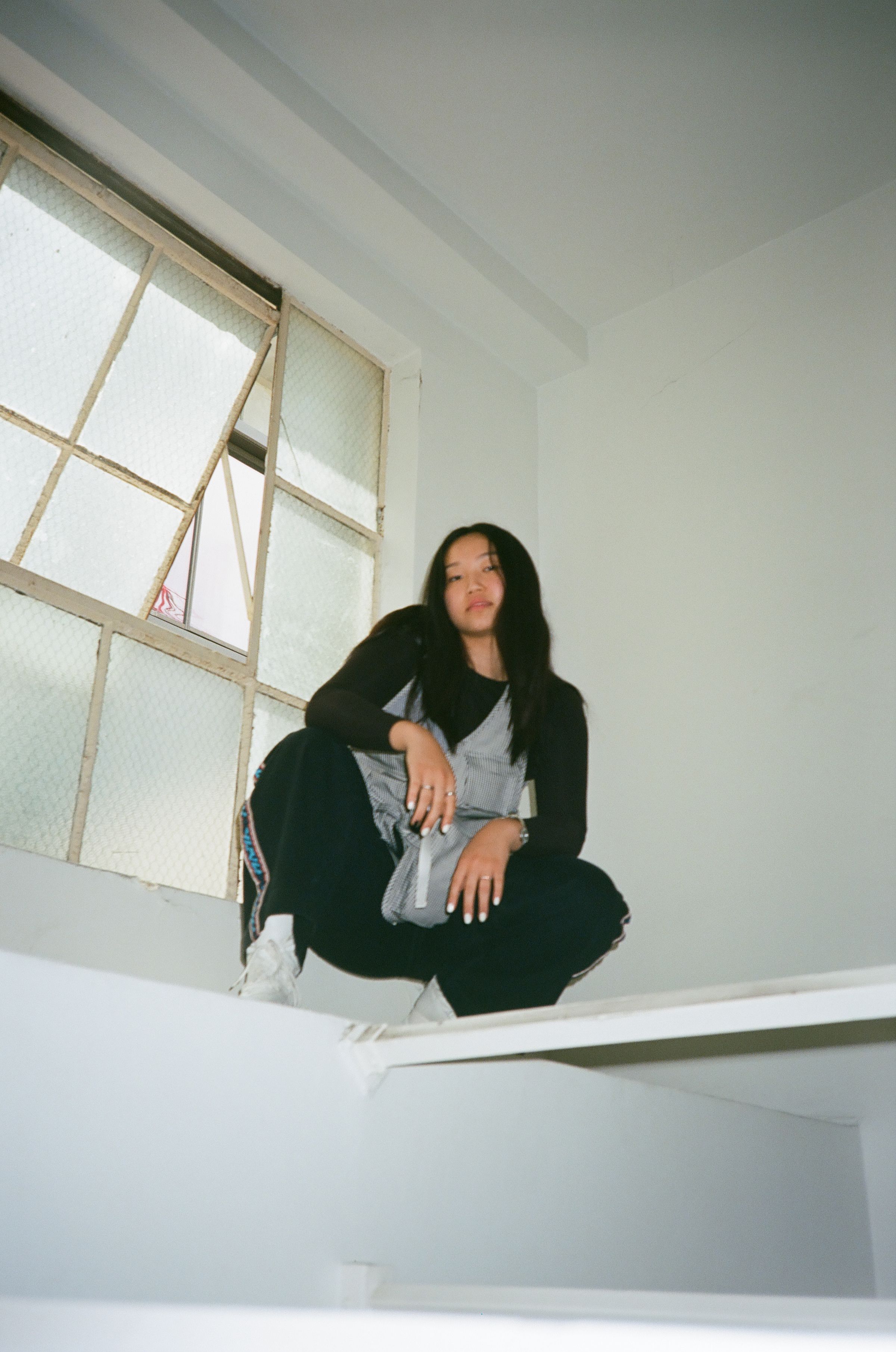 Audrey
Singer/songwriter Audrey is one of the first female Korean-American R&B acts, but she doesn't think it's a long time coming.
Although there has been a distinct lack of female Korean-American faces in the music industry, Audrey feels that it's the perfect time to step into the scene. With the use of the internet and social media, artists can now market themselves and be discovered, and Audrey is proof of that; after posting a series of videos on Instagram she was discovered by hew manager and was able to focus on pursuing music. Rather than waiting around for the music industry to catch up to new, fresh acts who are not the stereotypical mold of what is popular, Audrey feels we are currently in a place where artists can show what is creative, different and marketable before the industry even realizes.
Audrey, a 20-year-old from New Jersey, was self-releasing her own work until she was recently signed to Arista Records, a label known for supporting and developing new, unique artists. She's creative and a true daydreamer; her inspiration comes from her own imagination and is a powerhouse when it comes to her songwriting and ability to be versatile when her art needs it.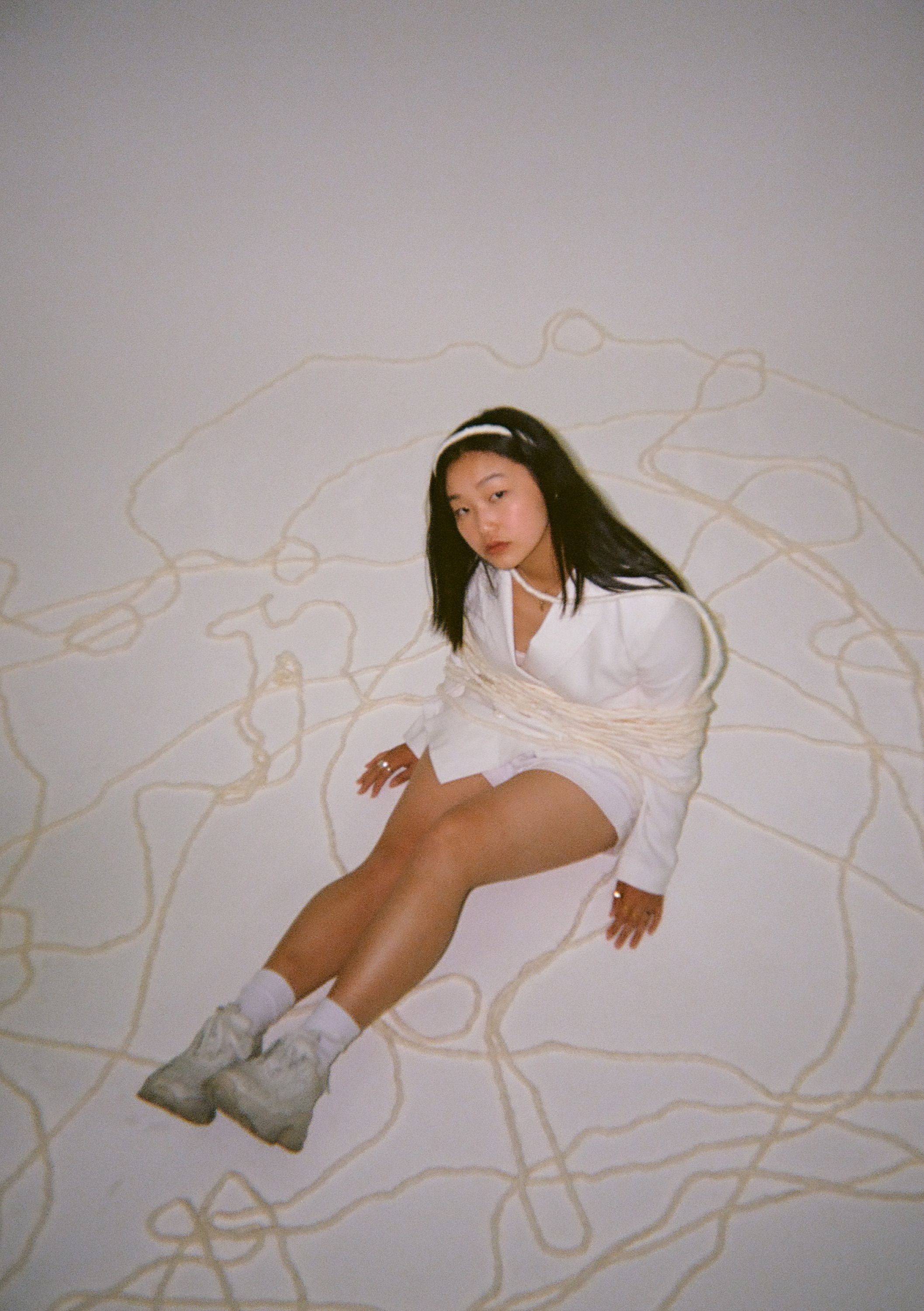 Time, her first single debut on a major record label, is released today. Since Audrey is big on creativity & imagination, it's no surprise to anyone she wrote a song inspired by the cartoon Foster's Home for Imaginary Friends. Audrey describes Time as "a holding place for souls that went through life procrastinating and holding out on their dreams." The video, which was directed by Grammy-nominated filmmaker Emma Westendberg who also worked with Janelle Monae on PYNK, explores Times narrative in a vibrant setting as a juxtaposition to the somewhat dark lyrics. 
1883 had a chat with Audrey about her signing her record deal with Arista Records, her feelings on being one of the first female Korean-American faces in R&B, all about her first major-label debut, Time, and the music video.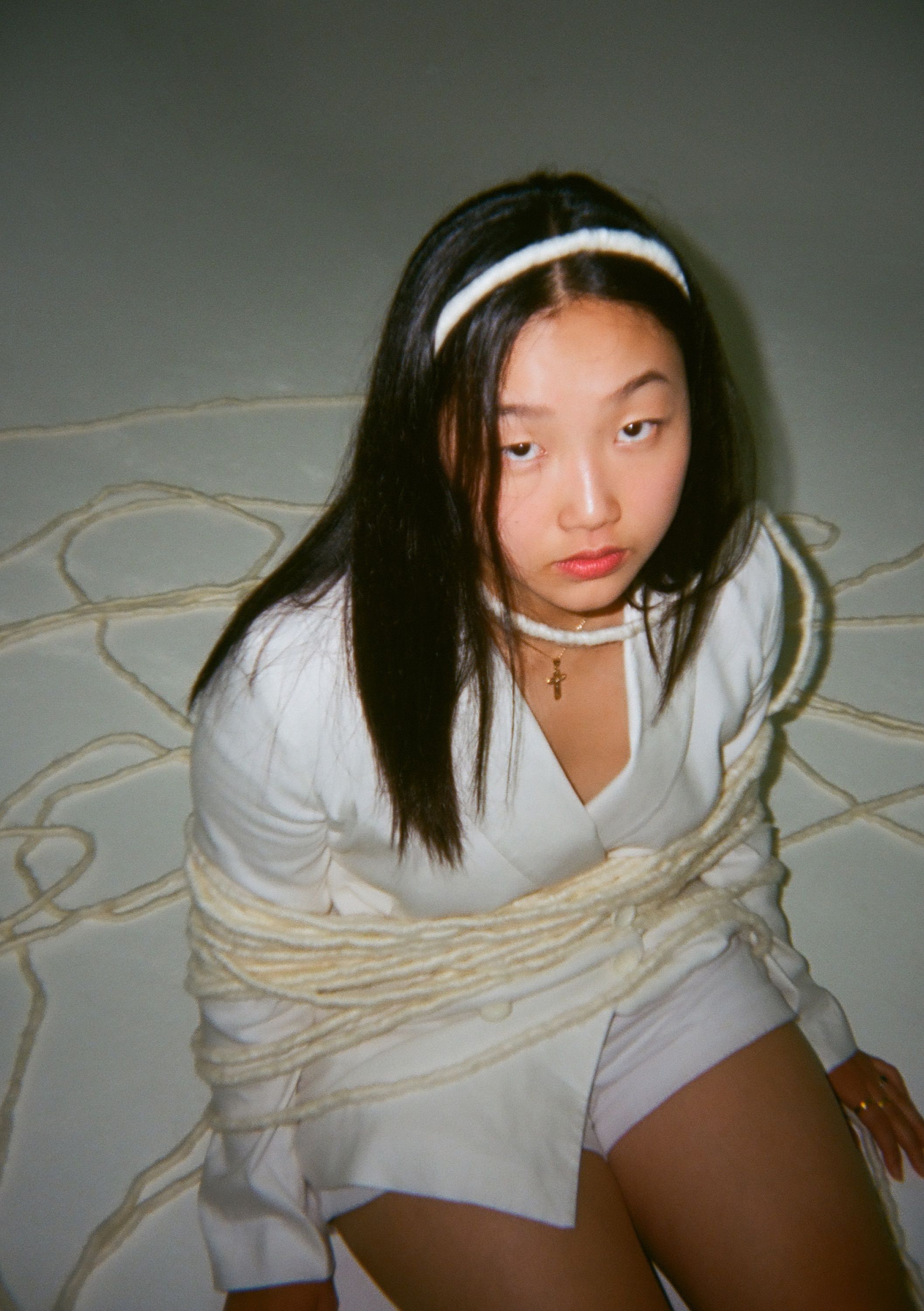 How did you get started making music? What was it about music that made you want to pursue a career?
The earliest memory I have of wanting to become a singer was when I was 4 and my dad showed me a YouTube video of Whitney Houston singing the anthem at the 1994 Super Bowl. That shit blew my mind, even as a kid, and I've never seriously wanted to pursue anything else. There was a week in high school I thought I would become an astronaut but then I got a 1 on my AP Physics exam.
I read you were discovered after your manager saw your Instagram! How has social media changed your career since then?
I get so many opportunities through Instagram, it's nuts. That's where I reach out to people I want to work with, it's where people hit me up to do shows. I remember this girl posted a video of her choreography to Soufflé – that was such a lovely feeling.
Congrats on signing with Sony Arista! What did it feel like to join a major label champions and celebrates young, diverse artists?
It's wild. I grew up listening to Arista artists; sk8rboi was my shit, obviously! Whitney, Outkast… More than it being a major, what drew me to Arista is the legacy it has to uphold. That underdog mentality, it's very comforting to me.
You're one of the first female Korean-American R&B/pop acts to step into the mainstream, which should be a huge slap in the face to the American industry for being the opposite of diverse. What are your feelings about being one of the first? Does it feel like a long time coming?
My feelings about being one of the first… It doesn't feel like a long time coming, actually. It feels like immaculate timing. Even just 5 years ago, I wouldn't have been able to say that. What has changed isn't that the music industry is being more open-minded about what's marketable – it's that artists are out here doing the marketing themselves and proving what's possible beforehand. Gatekeepers are becoming obsolete when it comes to the early stages.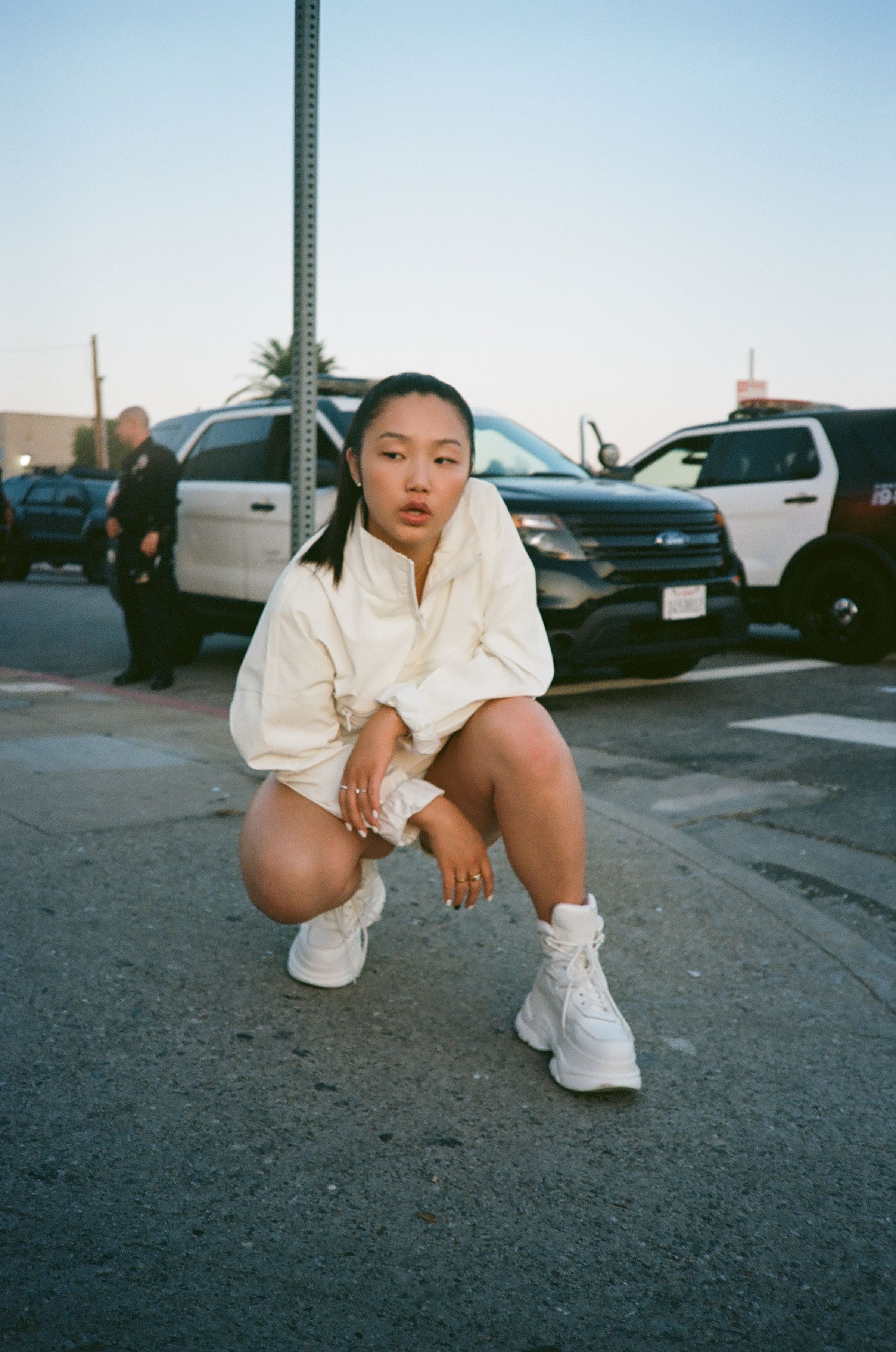 Time, the single premiering today, is your first major-label debut. What was the songwriting process like and what does the song mean to you?
The melody for "Time" lived in my voice memos for a year or so before the song manifested. Manny and Anwar (the producers of the song" Face-Timed me during a jam session randomly, and I knew pretty quickly that it was the right home for that hook. I remember writing the verses on my drive over to the studio and recording the rest of it that day. The song represents change, switching from one era in your life to another.
The video for Time is so colourful and imaginative, it feels like you're watching a daydream. What was the inspiration behind it?
Thanks! The lyrics are inspired by Foster's Home for Imaginary Friends. I wanted to create this holding place where these souls live – wannabes who never fulfilled their destinies. It's a pretty dark idea – going through life and letting your potential die with you. So I imagined a vibrant, other-worldly video from the start and sent that initial concept to a bunch of directors. I was lucky enough that Emma Westenberg fucked with it and sent over her interpretation/treatment for the video. Working with Emma was inspiring as hell. I learned so much.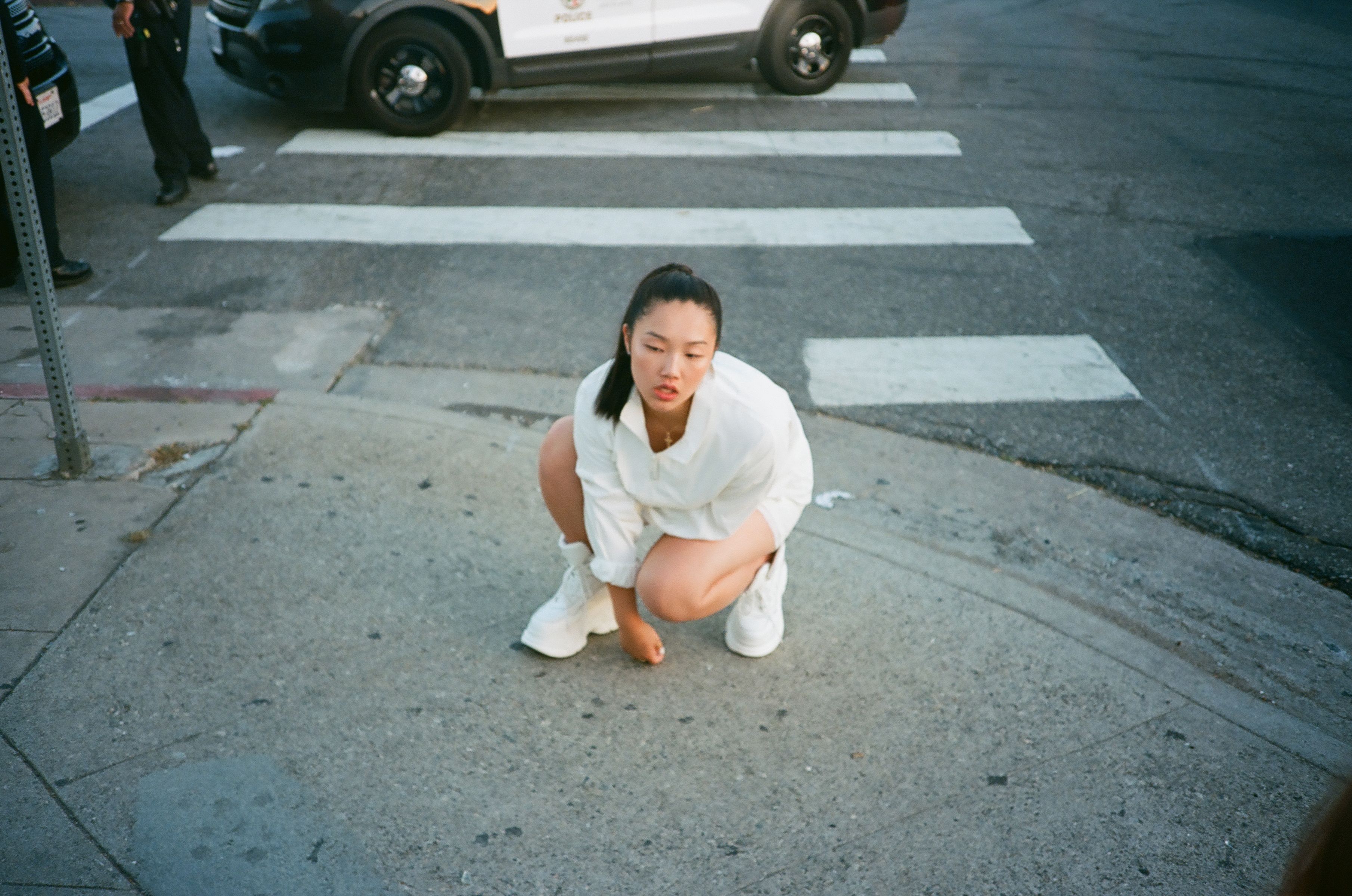 I feel like you're very much a creative artist and have a vibrant mind full of ideas. How important is creative control to you?
Creative control is important to me. It should be for anyone who creates anything. I'm realizing that your message, what you see in your head, the universe you're trying to build – that shit is precious and no one's gonna care about it the way you do or even fully understand it until it's executed.
I've noticed a few Korean influences in your videos. Have you been inspired by any other Korean artists?
To be honest, no. I don't know of too many Korean artists. The ones I do know, I respect a lot but don't necessarily seek out influence specifically from Korean artists. I like to reinterpret and take influence from anything that excites me, no matter who or where it comes from. A trash can could be inspiring to me. So could be a bowl of Cheetos.
What do you want listeners to take away from your music?
I would love for people to listen and feel like a kid again. But really, take whatever you want to take. It's a gift. You're welcome!
What's next for you?
The music I wrote last year is slowly exiting the womb. Directing/co-directing the next batch of videos… Writing the next project. Decorating my new apartment. Getting more sun because I'm Vitamin D deficient.
Interview: Kelsey Barnes