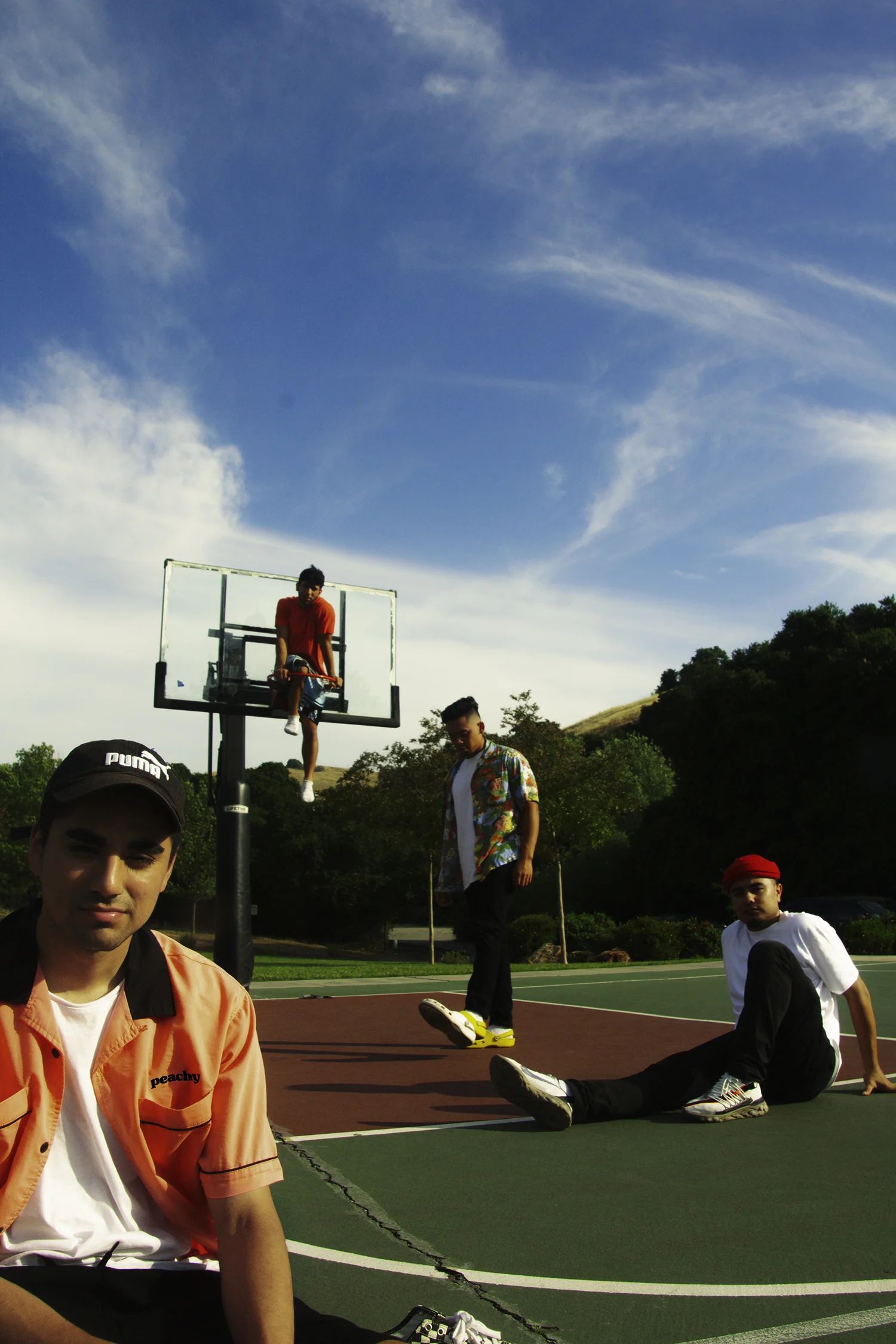 Peach Tree Rascals
Peach Tree Rascals' brand new single and video, "Summa", highlights the up-and-comers' dedication and commitment to interweaving artistic genres into one, cohesive group, and proves that the newer generation of creatives are flipping "mainstream music" on its head.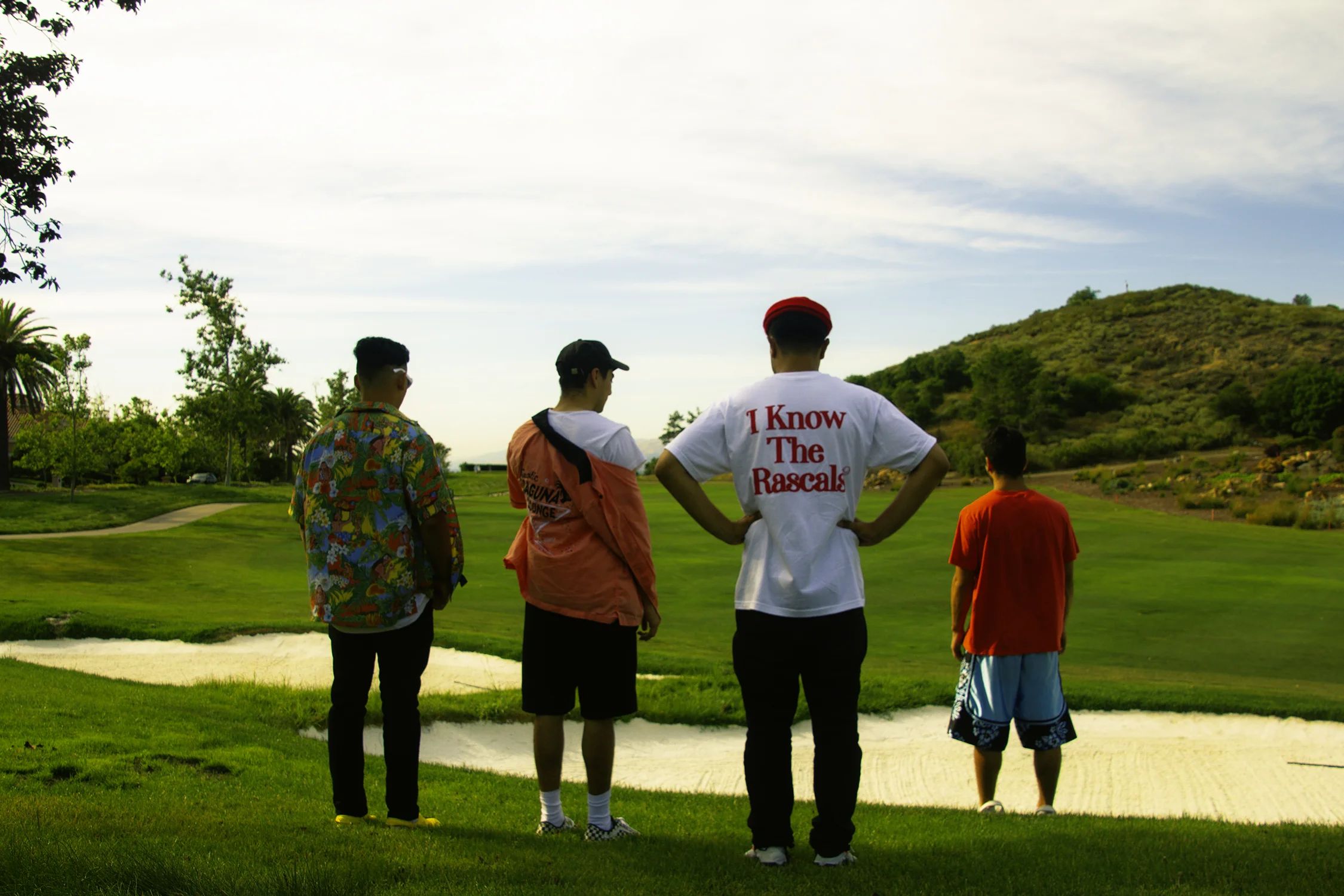 Photo Credit: Jorge Olazaba
Multidimensional and multi-talented, Peach Tree Rascals is the five piece project that puts an emphasis on collective collaboration within artistic groups. Not only are they comprised of singers/rappers – Isaac Pech, Tarrek Abdel-Khaliq and Joseph Barros – but they give equal credit and spotlight to their producer and mixer, Dominic "Dom" Pizano, and creative director, Jorge Olazaba.
Both the song and the video for "Summa" exude a laid-back, carefree type of vibe that exists naturally among good friends. And it's no wonder why this comes across so clearly; the group met for the first time while in high school and have been friends and collaborators ever since. The poppy, exuberant jam that can make you want to both bop along in your car and lounge by the pool, pairs well with the cinematography used in their music video; well cut and stylized, it reminds one of an elevated home movie made between a group of friends on a "summa" day.
The group started releasing music back in 2018, and have put out 8 singles in total with over 10 million cumulative streams. Read the rest of the interview below to get to know this Bay Area group more, including what it's like to be second generation Americans making music, their bond and love for one another, and what's in store for the Rascals.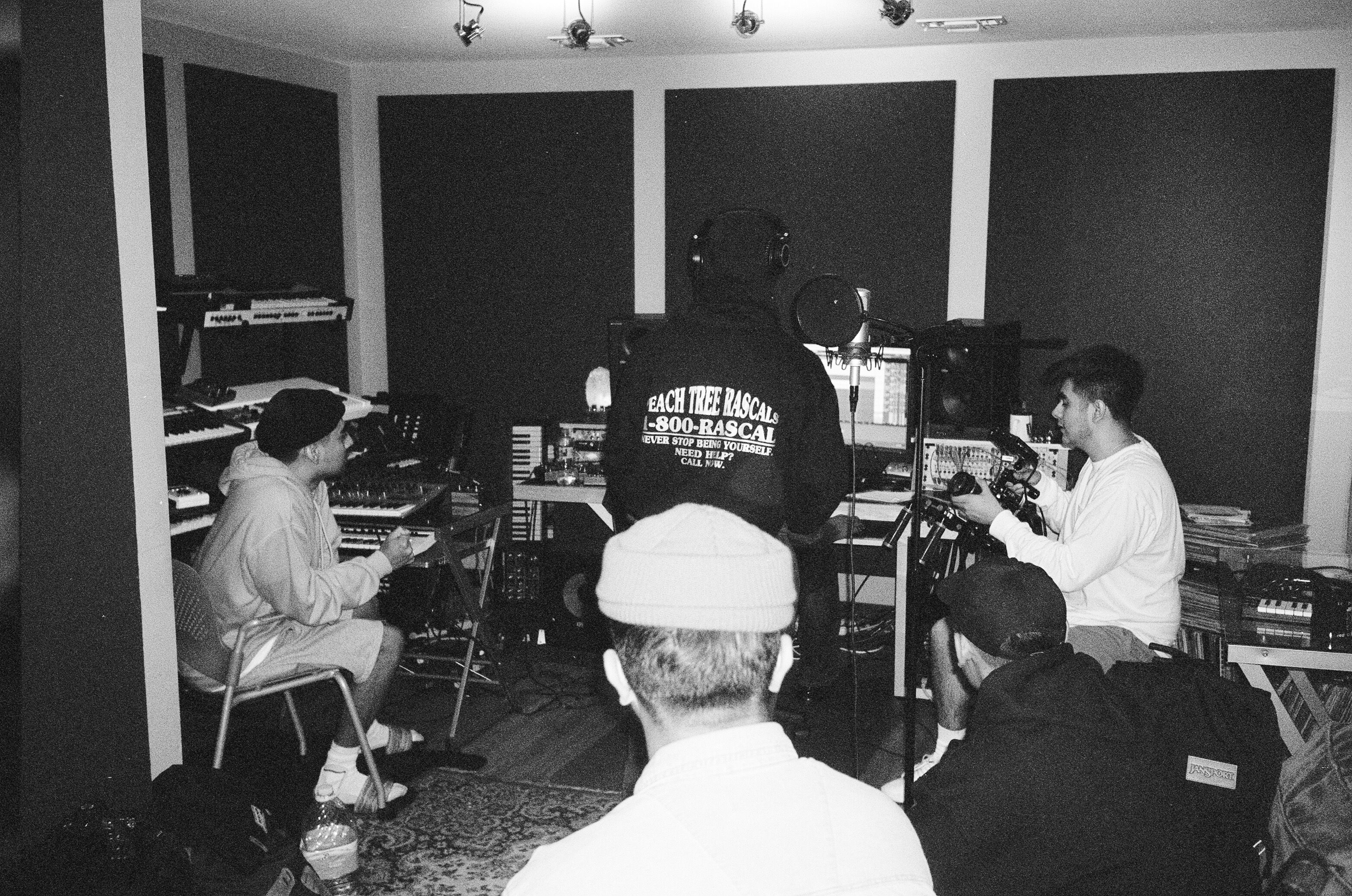 Photo Credit: Michael George
First, I wanted to ask you all how you met for the first time, and what led you to collaborate with one another? 
Isaac: Joseph, Dom, Tarrek and I became became best friends when we were 16 years old. I was writing and recording music prior to moving to San Jose, so after showing them my music we slowly started collaborating here and there. Shortly into our collaborations, we realized how special the vibe was and decided we want to do this for the rest of our lives. Dom began to elevate his production skills and helped us reach our full potential as artists. Dom and I built the shed into a studio and all of us began putting countless hours in writing, rapping, and producing. Jorge was the final piece to the group, and I discovered him online while looking for talented local artists. Jorge happened to be one of the coolest MF's of all time, so he almost instantly was welcomed into our inner circle to help build the creative brand. 
It's not typical that producers and creative directors are considered front stage members of a group, which is what I find so interesting and fresh about you guys. Why is it so important to you all that an equal emphasis is put on members?
Jorge: We all want to be able to eat through our own prowess. Everyone brings a different skill and expertise to the table that helps build the PTR brand, no one thing is more valuable than another, and that's what's so great. All of our unique skills combined make an incredible product.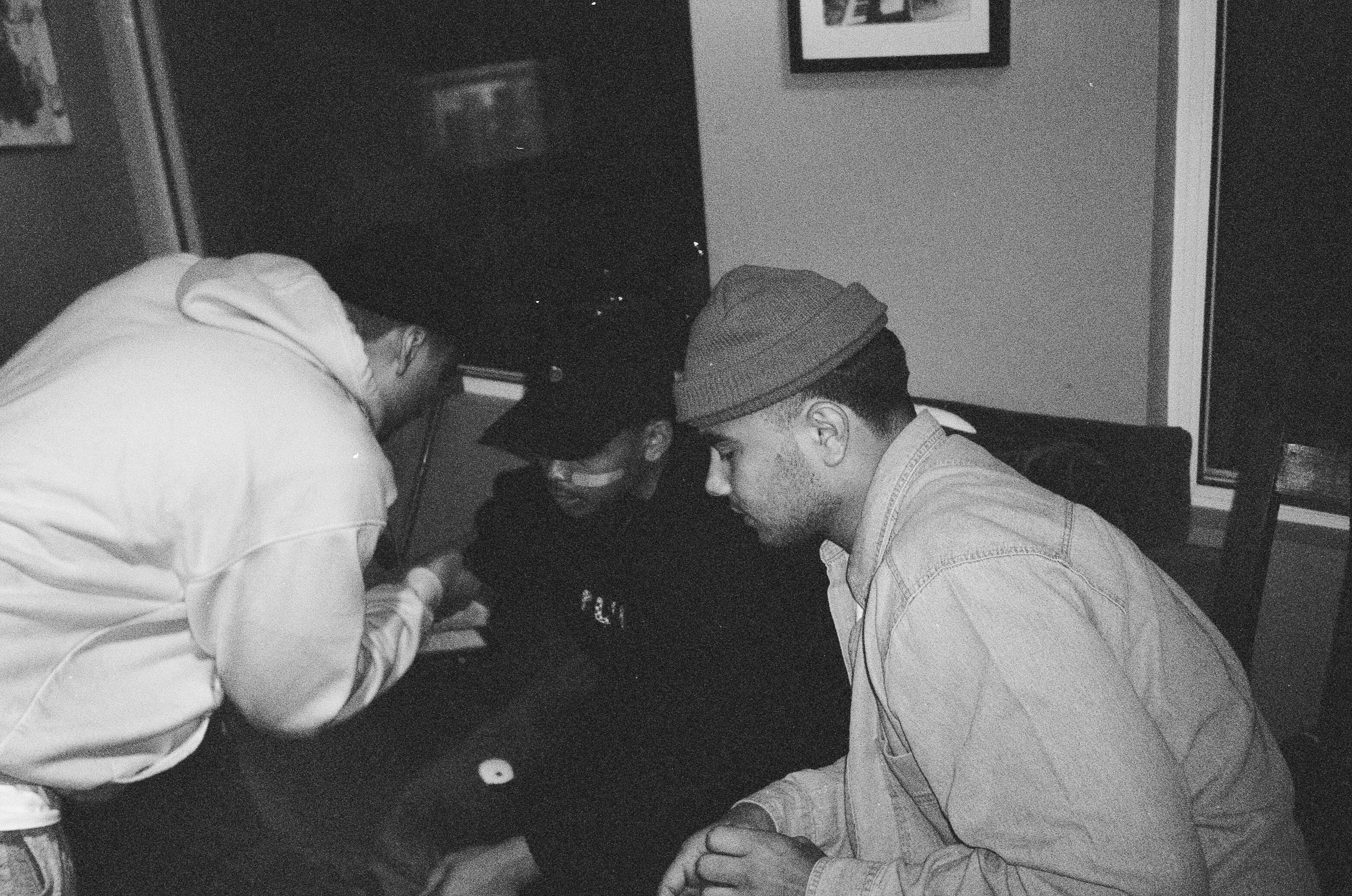 Photo Credit: Michael George
Talk to me about "Summa" and the inspiration behind it. How did both the song and the video come about? 
Tarrek: "Summa" was made super late night at Hiko's studio in LA with our collaborators Gina Kushka and RVRB. It was a natural song and fell together so quick. The feeling I got when I was working on this track was different than the stuff we usually do. It was fun and easy; it almost felt like I wasn't thinking during the process and more like I was just free-styling. Joseph and I both stepped out of our comfort zones to deliver unique verses, which were a bit more upbeat than our usual vibe. The energy in the studio felt super comfortable as if we were surrounded by our close friends, despite the room being half filled with strangers.
[embedyt] https://www.youtube.com/watch?v=LxaZuJ9l2Bw[/embedyt]
It's hard for me to try and pinpoint your genre of music. There's definitely some pop, definitely some hip hop, but mostly it just sounds like it's in a category all on its own. Who or what are some of your influences, and do you think the music industry is starting to lean towards a cross-genre approach to music? 
Dom: I think we all have a great ear for what's good, what's not good, what's corny etc. That being said, we pull from all of our inspirations past and present. Some of our personal inspirations are Frank Ocean, Kendrick Lamar, Kanye West, John Mayer, Tierra Whack, The Beatles, etc. I do believe that the industry is becoming more welcoming to cross-genre music because the industry is starting to have a little less control over who makes money and who doesn't. No one can dictate what's a popular sound anymore, because anything can become popular. The Internet allows artists to gain a following and fans regardless of their genre, and I think the willingness to accept genre bending sounds on a mainstream scale is merely the industry adjusting to the times.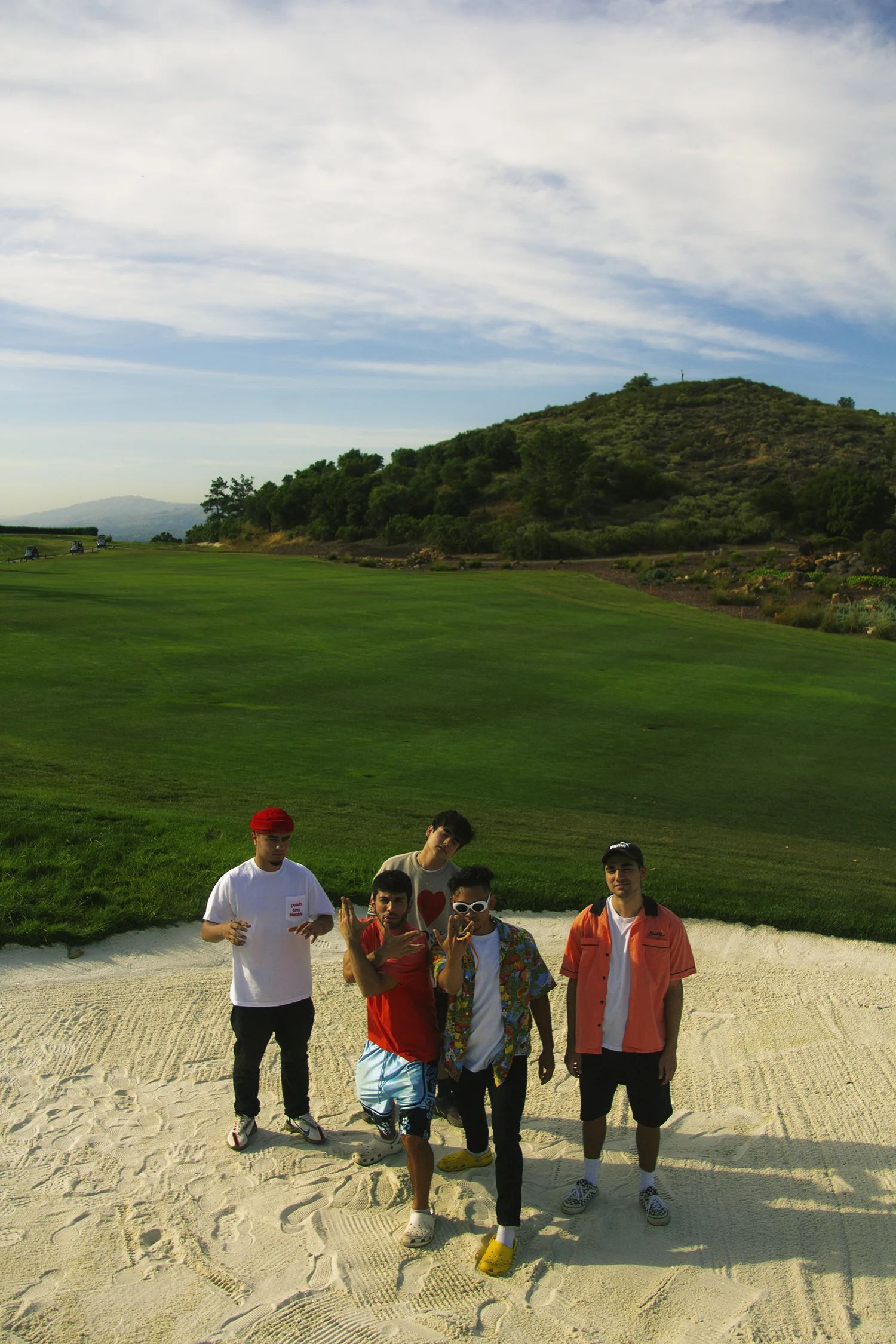 Photo Credit: Jorge Olazaba
I know a few of you are second generation Americans; how do you see that represented in the group, whether behind the scenes or explicitly in your music, and do you consider that aspect of yourselves an integral part of the project? 
Isaac: Second generation Americans have a unique life growing up. Often times, our parents' struggles and fears are heavily implemented into their parenting style for better or worse. Watching my parents go through the process to become citizens was something that stuck with me. I studied with my mom because I thought I would have to take a test to become a citizen. It was a huge relief when she explained that I didn't have to because I was born in the US. Although it took some time for me to understand it, my parents' work ethic and loyalty to my siblings and I has become the foundation for my approach with any person I love. I think it's become an advantage over the years when it comes to writing because all great writers have a different lens built through perspectives from their upbringing. 
What can we expect next from Peach Tree Rascals? Anything you're working on that you can tell us about? 
Joseph: We're super excited to be releasing two more singles this summer, with two incredible videos and merch drops by Jorge. For everything else… we can't ruin the surprises! 
Interview by Lauren Ablondi Olivo