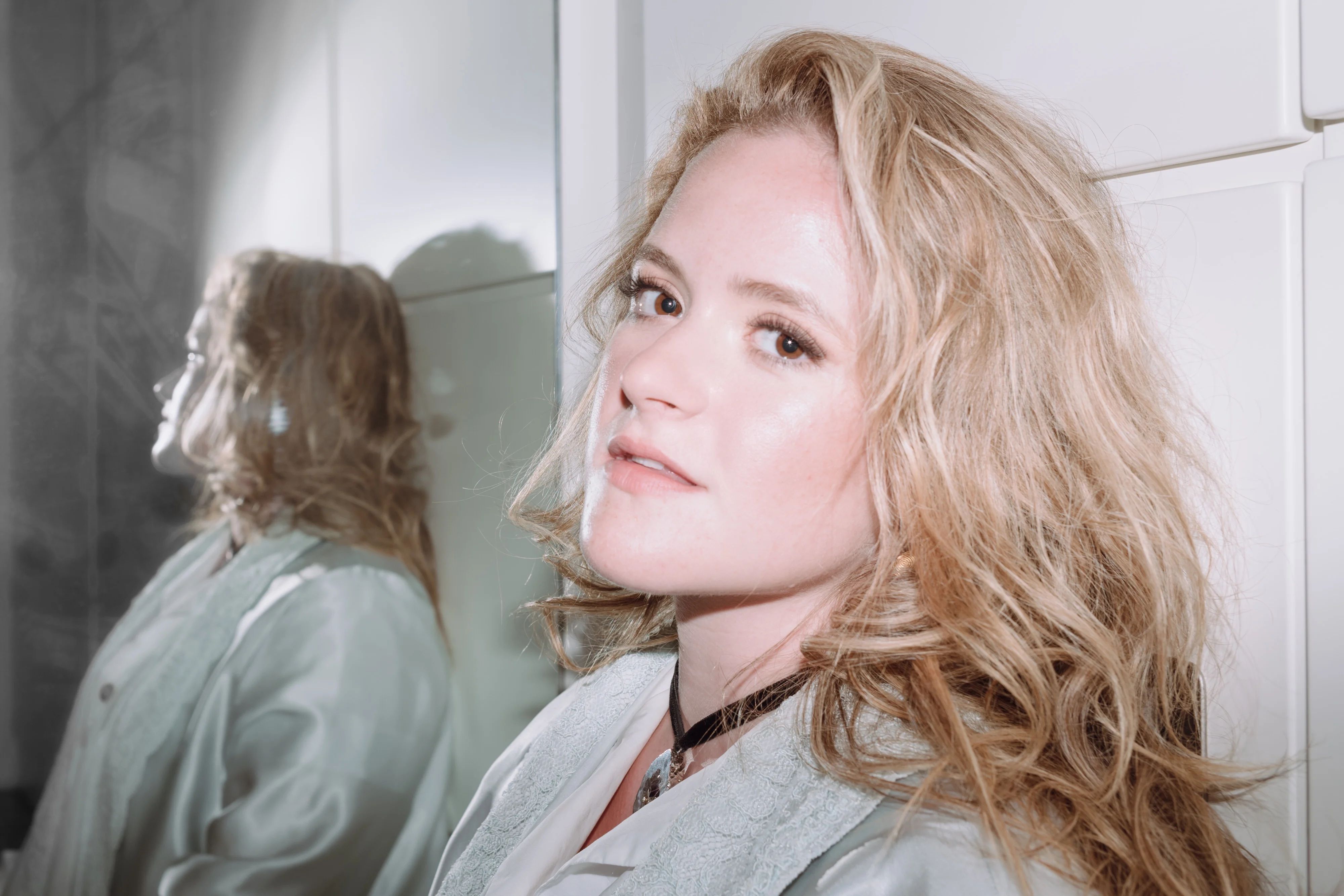 Berg – What If – Video Premiere
'What If' by Swedish American synthpop songstress BERG is a beautiful, melancholic and dreamy journey that has just begun to bloom.
Introducing, the creative talents of London based singer Berg aka Alexandra Berglöf is independently releasing her debut single titled 'What If' along with a creative music video that comes in two parts, premiering via 1883 today. This flows into the 2nd single 'Take Off Your Disguise' which is due for release on October 2.
Born in Stockholm, Sweden and based in London, Berg is a classically trained musician turned pop vocalist. Her songs and sound address escapism & help her listeners see beyond the disguises we wear to cope with the outside world. At the tender age of 5, Berg began taking piano lessons under the strict supervision of a Romanian concert pianist. By the age of 13, she was performing in concert halls all over Stockholm. Later, after moving to London. Berg started off again. She wrote songs and performing around in London. The fantasy in her music became her coping mechanism.
Together with Faris Badwan, who is known as the lead singer of The Horrors, Berg has created an album titled "Fake Love." Her intimate lyrics about the dark side of life are set against Badwan's dream-like and ethereal production, to explore Berg's duality in this bipolar world. 'Fake Love' is about our modern experiences that explores escapism- exposing the disguises we show the world, and the sides we choose to hide – we binge on what is fake in order to escape our realities.  The debut single 'What If' delves in the emotional exercise, to peer into the shadows of what had been, but at the end of it all, we realize that things don't always have to stay the same. They evolve and so we will, they will change and we will adapt to it.
[embedyt] https://www.youtube.com/watch?v=WKOSeaIDd1A[/embedyt]
"What If" is the first part of a two-part music video, set in parallel worlds- a theme central to her music. The love story cuts through time and generations to explore the silent internal struggles we endure, our hidden feelings of regret, lost chances and unexpressed love. Independently funded through a Kickstarter campaign, it was shot in a single day in a flat rented in London. The video was produced by a team of 14 emerging creatives assembled by Berg including John Letsinger and Connor Carver-Carter who all believed in Berg and her vision in this project. "What If" follows a couple with each scene referencing to an iconic painting that inspires thoughts of melancholy and nostalgia. Within the video, there are glimpses of another time, another place, which are actually the clips from the second video, "Take Off Your Disguise".
Berg has performed at several venues around London such as Ronnie Scotts, The Troubadour, as well as in front of 3000 people at the Cambridge Festival. She also independently produced and starred in two music videos, set in parallel worlds: a theme central to her music. She is going to headline the upcoming show on September 18, at St. Pancras Old Church, London.
For the latest on Berg, visit www.thisisberg.com
words by Khushboo Malhotra