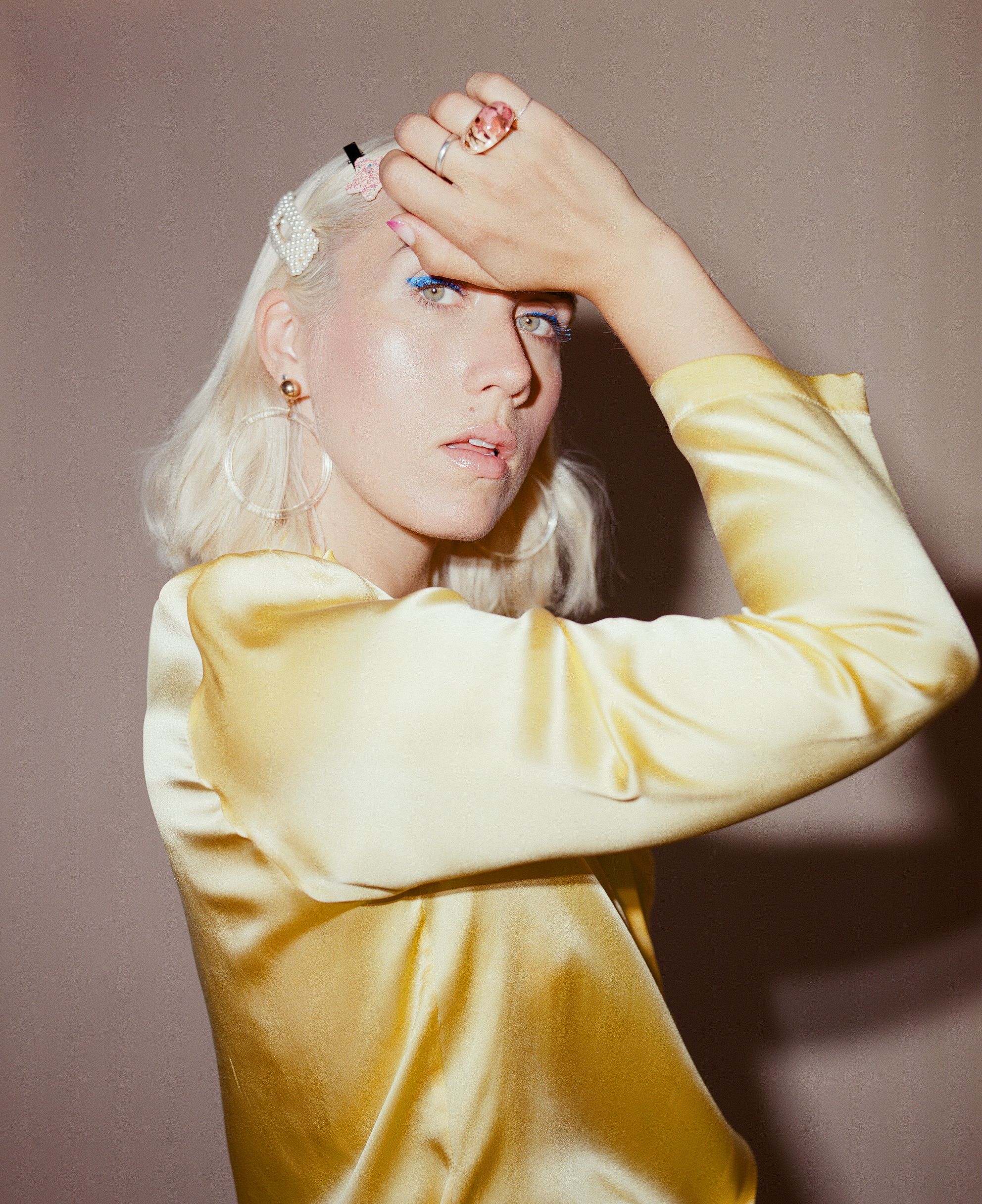 RALPH
Photo Credit:
Mariah Hamilton
For one glorious second in the music video for RALPH's new single, "No Muss No Fuss," the singer glides through the frame on rollerblades, arms swaying over her head. It's just one highlight of the fittingly-carefree video, shot by Gemma Warren on 16mm film, which features RALPH dancing in a series of 90s-inspired outfits against backdrops that include a tire shop and a field of flowers. 
It is an effortlessly fun visual to accompany an ebullient single about ending things with an overbearing ex without any complications or feelings involved. "It got too messy/now you're obsessing," she sings, though you'd likely be forgiven for growing obsessed with RALPH's technicolor version of Los Angeles before the chorus is even over. It is the second recent single off her upcoming EP, followed by "Gravity," to showcase RALPH's distinct style, infectious disco-pop, and artistic sensibilities.
We spoke to RALPH about her latest single, her new EP, and what's in store for her this fall.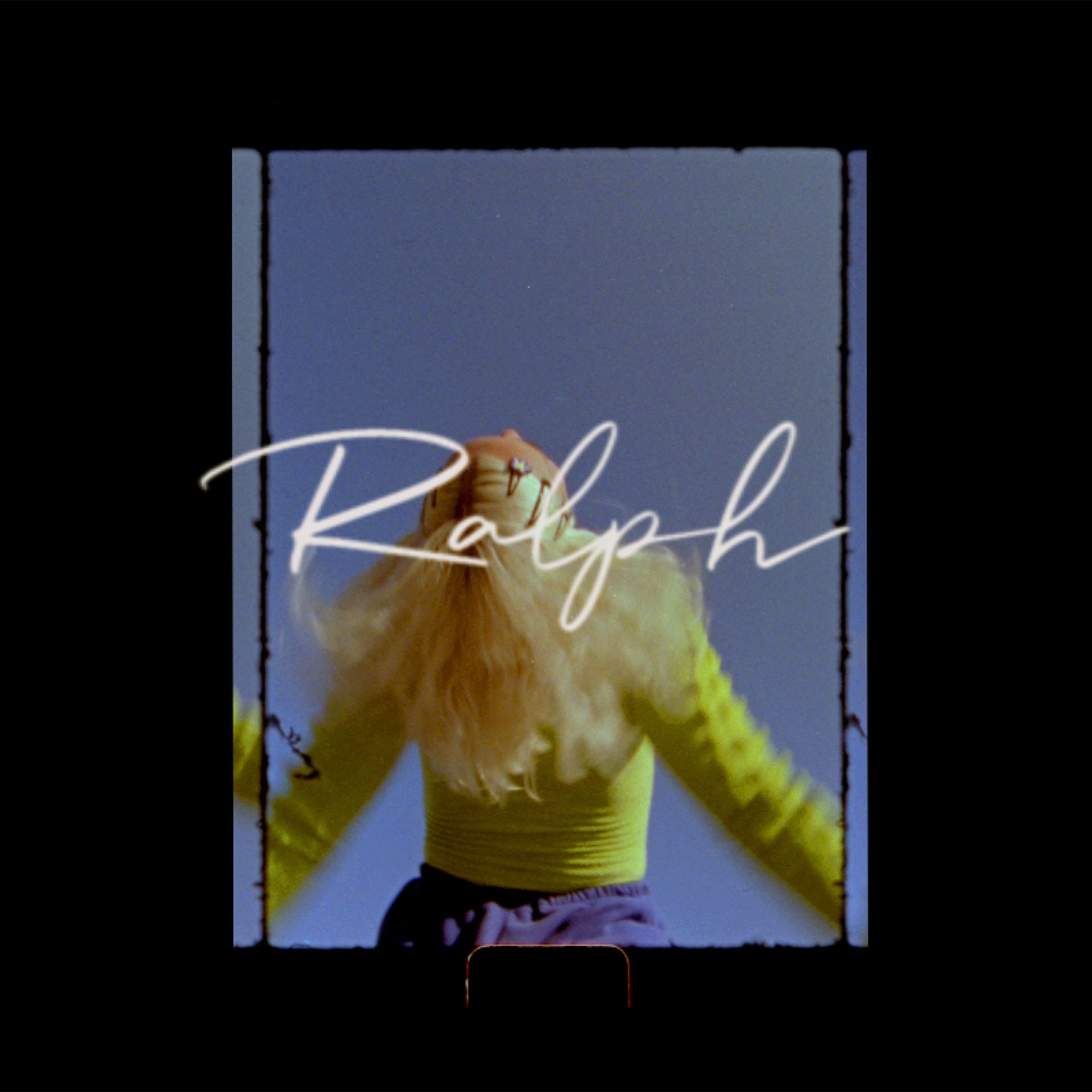 Now that you've released a couple songs off your upcoming EP, how would you describe the process for creating the EP vs. that of creating your debut album? 
To be honest, it wasn't much different. I spent about the same amount of time writing songs, six months, give or take, and have so many to choose from. My tactic for writing is basically just to churn out as many songs as I can so that I have tons of different tracks to choose from. I like writing over a period of time because a lot can happen and you'll find different things to be passionate, sad, happy, or angry about. It creates for a diverse body of work. 
What was the inspiration for "No Muss No Fuss?" 
I was in Montreal for a writing session and I overheard these two girls having a conversation in a cafe. One of them was talking about this guy she had been seeing, and at first it was good…then it got weird and he sort of ghosted…and then the moment she finally felt over it, he of course reappeared. Classic. I've experienced that in the past and related to it, so I wanted to write a little break up anthem inspired by that conversation. 
What do you hope listeners take away from the song? 
I hope listeners take away a feeling of empowerment, but I also want the song to feel fun and playful and cheeky. I loved Ariana's theme of "thank u, next" because it wasn't a diss track. It was like "thank you for being a part of my life, I learned from you, now goodbye."
The videos for both "No Muss No Fuss" and "Gravity" have incredible, unique visual styles. How did you develop the concepts for the videos with Gemma Warren and Amika Cooper? 
Gemma is a very aesthetic minded person, so I never really have to work out a complicated treatment or story beforehand with her. She's been collaborating with me on the project from the start, so she fully understands my brand and my vibe. For "No Muss No Fuss," we did a little bit of scouting in LA as she lives there now and I put together the outfits to compliment the places we wanted to shoot. We just wanted the video to feel vivid and fun and uncontrived. For "Gravity," I knew Amika could nail a cool video because I've been watching her work for years. It's so beautiful. She's obviously very talented and because we're friends I knew communicating with her would probably be really easy. I loosely told her I wanted an animated version of myself performing and loved the idea of Britney Spears in the "Oops, I Did It Again" video meets Sailor Moon meets Gucci animation campaign. She nailed it.
Who are some female artists/creators you'd love to work with or are inspired by? 
I'm obsessed with photographer/filmmaker Nadia Lee Cohen. Very inspired by her work and would die to work with her. I love Maggie Rogers as an artist. Her songwriting is amazing and she produces her own stuff, so would love to write and create with her. Lorde, too. 
Are there any sounds/genres you hope to experiment with on your upcoming EP? 
I wanted to play with house a little, so "Gravity" was the result of that. I also really wanted to push myself out of the "mid-tempo banger" wheelhouse, which I think everyone came to expect from me. I find myself often writing at the same or similar mid-tempo range, so when I was writing this new EP I would go into the studio and be like "118 or higher ONLY today! Let's challenge ourselves to write a faster RALPH-esque dance song."
What can fans expect from your upcoming live dates? 
Well, I obviously love fashion and have some really fun outfits lined up, so fans can expect loud looks and lots of movement. I also love stage banter so fans can expect the occasional random on-stage story or funny tidbit from our travels. I'll also be coming out to the merch table after my set, so people can come say hi and get things signed if they want! 
Listen to "No Muss No Fuss" here!
Interview by Juliana Ogarrio