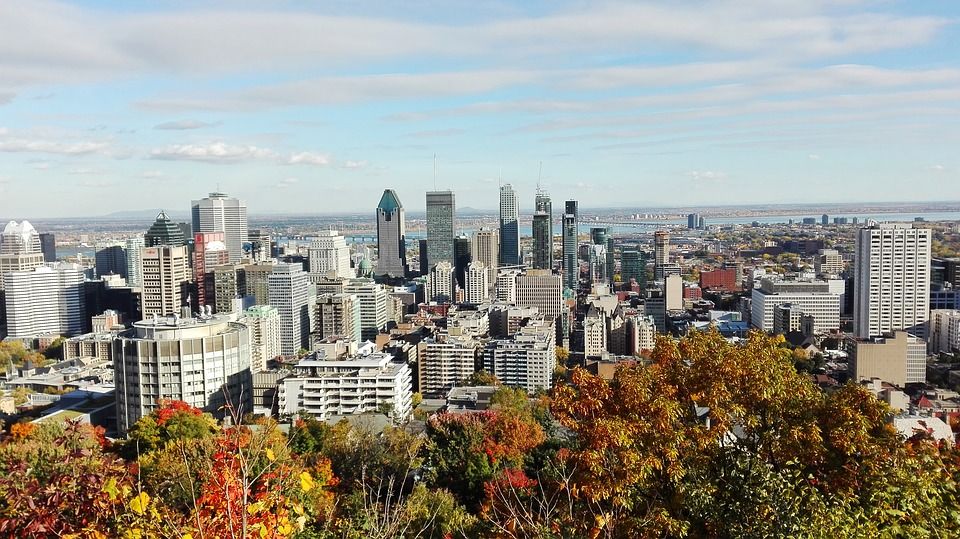 Best Airbnbs of Montréal
Montréal has become one of our favorite cities to travel to in recent years, and seems to have been put more squarely on the map as a destination in general.
Its combination of historical legacy, cultural charms, and fun activities make it suitable to just about any traveler and any occasion.
Rather than provide yet another rundown of the top things to do in Montréal, however, we thought we'd focus on a few nice places to stay if you make the trip. As with so many other popular destination in big cities these days, Montréal now has a collection of impressive (and affordable) Airbnb options that can be attractive alternatives to traditional hotels. And these are some of the best available.
The owner of this Airbnb labels the style as "rough-luxe." Its unique mezzanine-level den area and ladder-accessed sleeping loft give the space a little bit of an adventurous feel, such that you'll simply enjoy being there. That said, this Airbnb is also in a great location, with three nearby parks in the surrounding neighborhood.
You won't be far from St. Helen's Island and the Stewart Museum, either, where you can discover history through various exhibits and a newly added escape room And for a few added bonuses, the sweet boutiques and restaurants make the neighborhood friendly and inviting (and delicious!).
Previous guests at this Airbnb rave about the location and how fabulous the host is. Beyond these perks, high ceilings, tasteful décor, and the view from the loft definitely make it an option you'll stop and look twice at as you browse through options in the city.
If you're interested in sightseeing, you won't be too far from Montréal's own Notre Dame Basilica, a beautiful specimen of Neo-Gothic architecture (not to be confused with its French counterpart). You can also explore the Montréal Museum of Archaeology and History while you're there, with half the tour taking place underground. Just be sure to check for discounts, as various venues and tour companies do offer them when you combine multiple sightseeing visits in one.
With beautiful wood floors, an open concept, and the painted brick interior, this cozy apartment is easy to fall in love with. Plus, it happens to be perched on top of a bakery/café, meaning you don't have to go far for some delicious food.
Another perk to this particular Airbnb is that it's right across the river from Casino de Montréal. This is a massive venue that's proven to be more than resilient in the face of increasingly sophisticated online gaming options throughout Canada. It offers all the games you'd find at a modern internet casino, but also a fun-filled atmosphere to match any Vegas resort.
This is an Airbb in the middle of downtown Montréal, where you'll find the Place des Arts, a major hub for performing arts. Festivals and events happen there all summer long, giving you a strong incentive to stay in the area if you're one to enjoy live performances (be it the ballet, the orchestra, or something else altogether). For that matter, you'll also be close to the Museum of Art.
As for the accommodations, this is a minimalist studio apartment with an exceptional view of the downtown area. The apartment itself offers a crisp, clean atmosphere, but still helps you to feel like you're right in the thick of the city's activity.
It's no secret that Little Italy is one neighborhood where you can find some of the best food in the city. And this quaint, parfait little apartment looks out over it. It even has an outdoor bar on the balcony, where you can pull up a stool to have your morning coffee with the sunrise, or a cocktail as evening sets in.
Make sure you save at least one meal for the Jean-Talon market, where you won't know what to eat first (and you'll also be able to do some shopping). It's a wonderful place to explore, and you may even want to stop and listen to some street musicians while you're there.
With its charming neighborhoods and unique sightseeing opportunities, you'll love Montréal no matter where you stay. But from tiny studios to to the lofts, to the open concept Airbnbs, these places will make you feel at home in some of the best corners of the city.