Billy Blond
Billy Blond, the up-and-coming Margate-based singer/songwriter, struggled for years to find his identity. Now that he's found it, he's sharing his journey with us in his timeless pop EP Glow Up dropping September 13th.
His music drips in nostalgic tones of the 80s and 90s with the perfect sharp voice to soothe you to sleep or rile you up for a night on the town. His single Glow Up shares the same name as his debut EP and brings us on a journey of self-hate to self-love and letting go of every negative thought about oneself. It makes you want to dance, scream, drive around in a car with the top down. It makes you want to forget every social construct you've ever held against yourself and completely let go. 
The EP hints at the self-deprecating period of self-discovery. For Billy Blond, he is breaking free of the chains of old school and becoming who he's always wanted to be. But this album is nothing but positive & uplifting, showing listeners how aware Blond is of who he is now. This next chapter in his life is something to be proud of, and he wants to share the secret with everyone. (Hint: it's love in all forms)!
Where are you from and do you feel this influenced your music and personal style? 
I'm originally from London. It really inspired the person I am. My dad was a punk growing up, moshing at Sex Pistols gigs & is now a black cab driver. I definitely have that punk spirit which I always associate with working-class Londoners. Amy Winehouse had it, although she made jazz & soul music. Stormzy's got it, although he's grime. We go against the status quo. I moved to the seaside, to Margate, a few years ago though which has really inspired my music. I guess your surroundings really rub off on you, but I'm a London boy first.
You struggled to find your identity and speak openly about it in "Glow Up". Knowing what you know now, what advice would you give your younger self?
It wasn't so much a struggle to find my identity, I just hated myself. I've always been called different. Instead of looking at that negatively, now I look at it in a positive light. Once you learn to love yourself you have to just get out there, be unapologetic and spread good vibes. If they're good people and their hearts are open, they'll come around to you in the end. And if they don't, then screw 'em! 
What artists or albums changed your life and why? 
Frank and Back To Black by Amy Winehouse definitely. Growing up my Mum had Aretha Franklin & Whitney Houstons' greatest hits and Mariah Carey's Music Box, so I'd listen to all those on repeat. Every single Frank Ocean album, Abbey Road by The Beatles, House of Balloons by The Weeknd, College Dropout by Kanye, Lewis Taylor's self-titled album, Goodbye Yellow Brick Road by Elton John, The Miseducation of Lauryn Hill.. The list goes on & on. I could tell you what these albums mean to me, but I'd be here all day… Music is my life.
You speak a lot about love in your songs, like the love of yourself and love of others. What is love to you? 
Deep! Good question. Well, my friends and I talk about self-love and cutting out the shit that doesn't serve us all the time, but we all have that one we go back to, knowing full well it isn't love. So, I know what isn't love and I'm trying to stop self-sabotaging. I think a lot of people think that the struggle is love, and it really isn't. Love is when you haven't even gotta say it or hear it. You just feel it.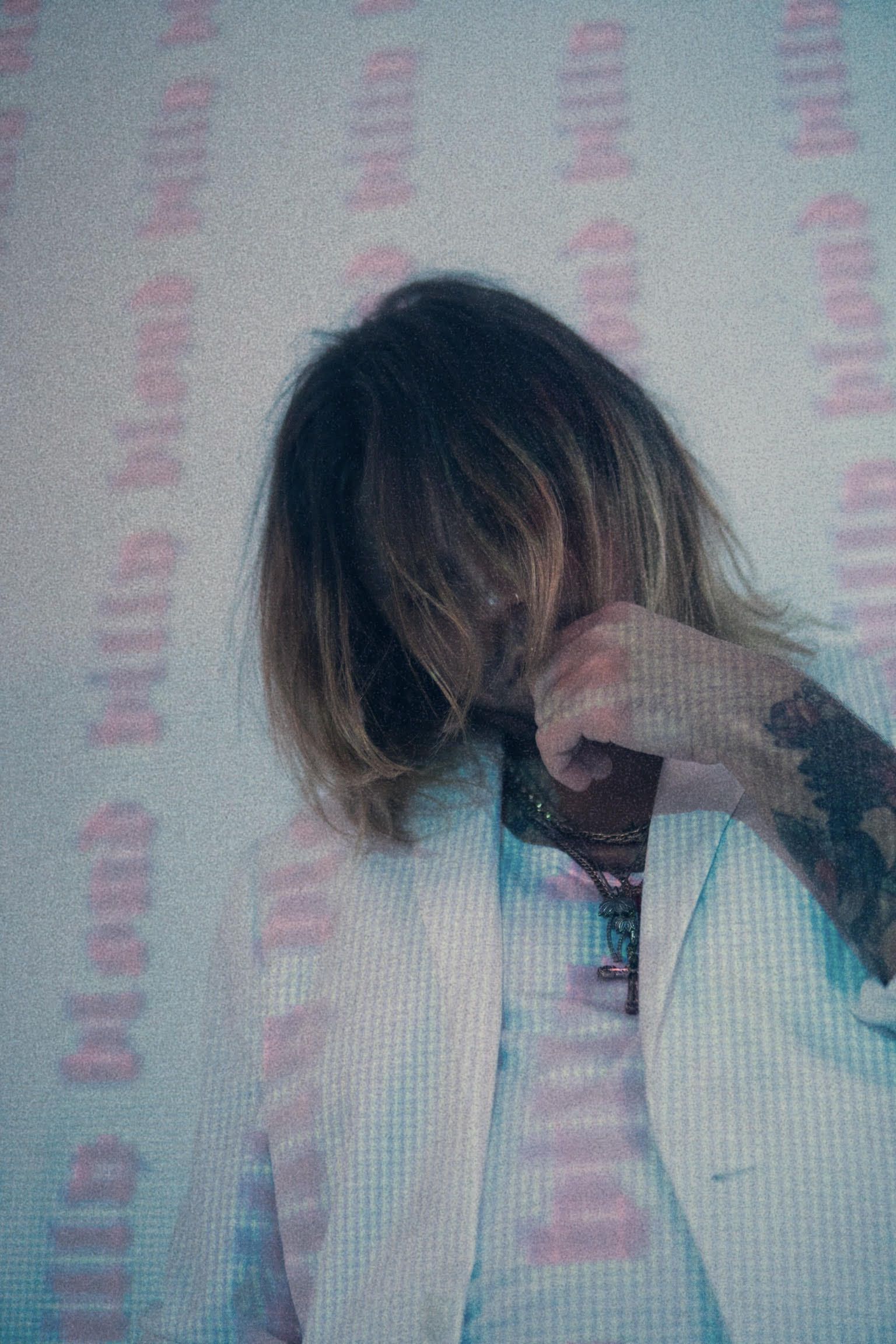 Religion/Spirituality was obviously a theme growing up, does it still play a particular role in your life now? Good or bad?  
Growing up I was taught to believe in the biblical version of God. Why have they got to put all this fear in people? I was really God-fearing through most of my life, which made me feel self-hate and shame. Now I don't follow any religion. I'm spiritual, though; I've always felt connected to something bigger than me and that's become more real since people close to me have passed away. I still feel them around me. God, to me, just represents pure love and the Devil is hate and evil. Simple. Not gonna lie though, I do sometimes get the fear that the biblical version isn't all bollocks, cause if that's the case, I'm gonna be burning in hell! 
What or who inspires you? Why do they inspire you?
My music is autobiographical, so my life, lovers, friends, my feelings, my surroundings, what's going on in the world. As well as like other music or films or books. So much! At the moment I've been feeling really cute and romantic so have been listening to The Cure. I love their lyrics. I saw the new Tarantino movie 'Once Upon a Time in Hollywood' yesterday and it was a fucking masterpiece. Today I've been dreaming about living a wild life in 1969. I'm quite a nostalgic person. I would love to go back in time. 
How many songs have you written? What was your process for what made the EP cut and what didn't?
Throughout my life, I've written hundreds of songs. I've lost count. I'm not a premeditated person. I just do what I feel in the moment. There was no process for what made the EP, I didn't even know it was gonna be an EP when writing the songs. It just all came together and felt right. 
What's your creative process? Where do you pull the most inspiration from? 
Again, there's no process. Sorry, that's a really boring answer! The inspiration always comes from how I'm feeling at the time and what I'm going through. I usually have what I wanna say floating around in my head and then it just happens. 
What can we expect out of the new EP?  What can we expect from Billy Blond in the future?
This EP is six tracks. They were written after I moved to Margate. I was struggling badly before; my mental health was really bad and I was self-medicating. Then I moved to the beach and fought hard to get myself out of that darkness. Self-love and love from others helped me find clarity and it's all about that. When you come out of the darkness and feel the sun on your face. Hopefully, it will uplift anyone that needs it. And with regards to the future…. more and more music. I'm making music all the time! I've written my second EP and I'm writing my album at the moment. I'm always working on something. Oh, and I'm playing a live show on October 9th in London. Please come! 
And lastly… What are your expectations with the upcoming release of your EP?
I don't know what to expect. I just know I've made something I'm really proud of. No expectations, I just hope people love it as much as I do!
Billy Blond's EP Glow Up will be released September 13th. Tickets to his London show on October 9th are on sale now.
Interview by Amanda McFadden