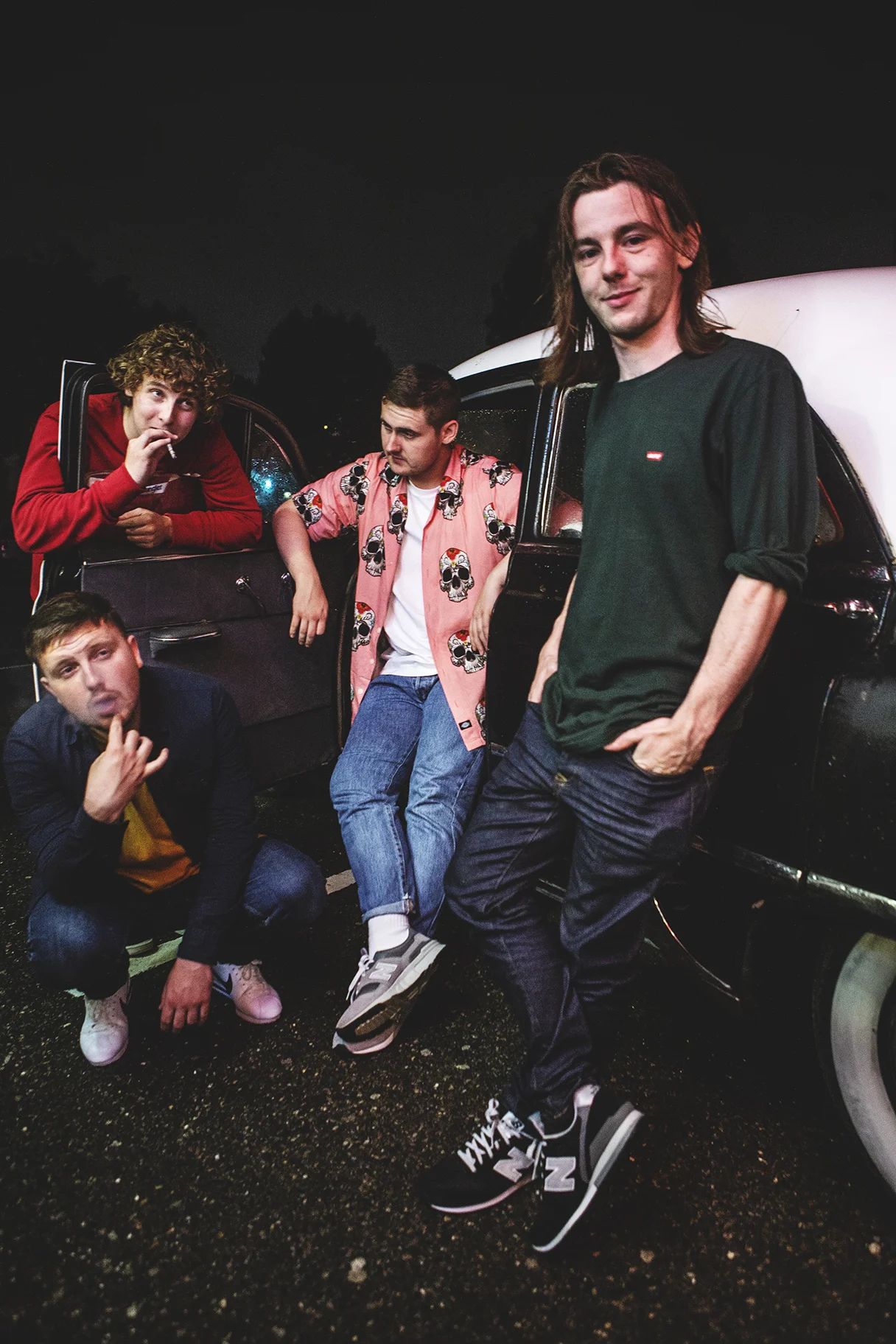 The Snuts – Maybe California – premiere
If you don't know The Snuts yet, then you're definitely missing something on your music radar.
Already garnering a the massive fan following in Scotland and the rest of UK and with support from the likes of BBC, The Snuts are set for a massive 2019 as it draws to a close. They are back with the official video for their track "Maybe California" premiering on 1883 today.
[embedyt] https://www.youtube.com/watch?v=TZV24Vcwa-0[/embedyt]
Based in West Lothian, Scotland, the four-piece-indie-band, The Snuts, have been setting the Scottish music scene alight with their infectious music. Now, they are poised to turn that flame into the fire with their brand new release "Maybe California". Consisting of Jack Cochrane (vocals/guitar), Joe Mcillveray (guitar), Callum Wison (bass) and Jordan McKay (drums), who grew up together and pursued their dream of becoming musicians must have tightened every bolt, checked every seal and smoothen every crease in their sound as they are ready to deliver their music that sounds like a hyper-polished, epic stadium-ready, and melancholic indie-rock anthems.
The Snuts have recently played a packed out Shacklewell Arms show on Monday in London and their UK tour is almost sold out. They also supported the modern sensation Lewis Capaldi at his Edinburgh shows & will be going on a UK tour with him again this autumn. Mark our words that "The Snuts" are going to be huge in the modern music generation. Until then, enjoy the lush indie rock production and stadium ready choruses seem so big that may drain out every ounce of energy in your body while you're screaming the lyrics, singing along and having the time of your life and bathe your ears in their irresistible vocals, guitar riffs and savvy rewiring of the rock n' roll sound.
For the latest on the Snuts visit www.thesnuts.co.uk
Words by Khushboo Malhotra @malhotra_khushboo
www.muckrack.com/khushboo-malhotra-1