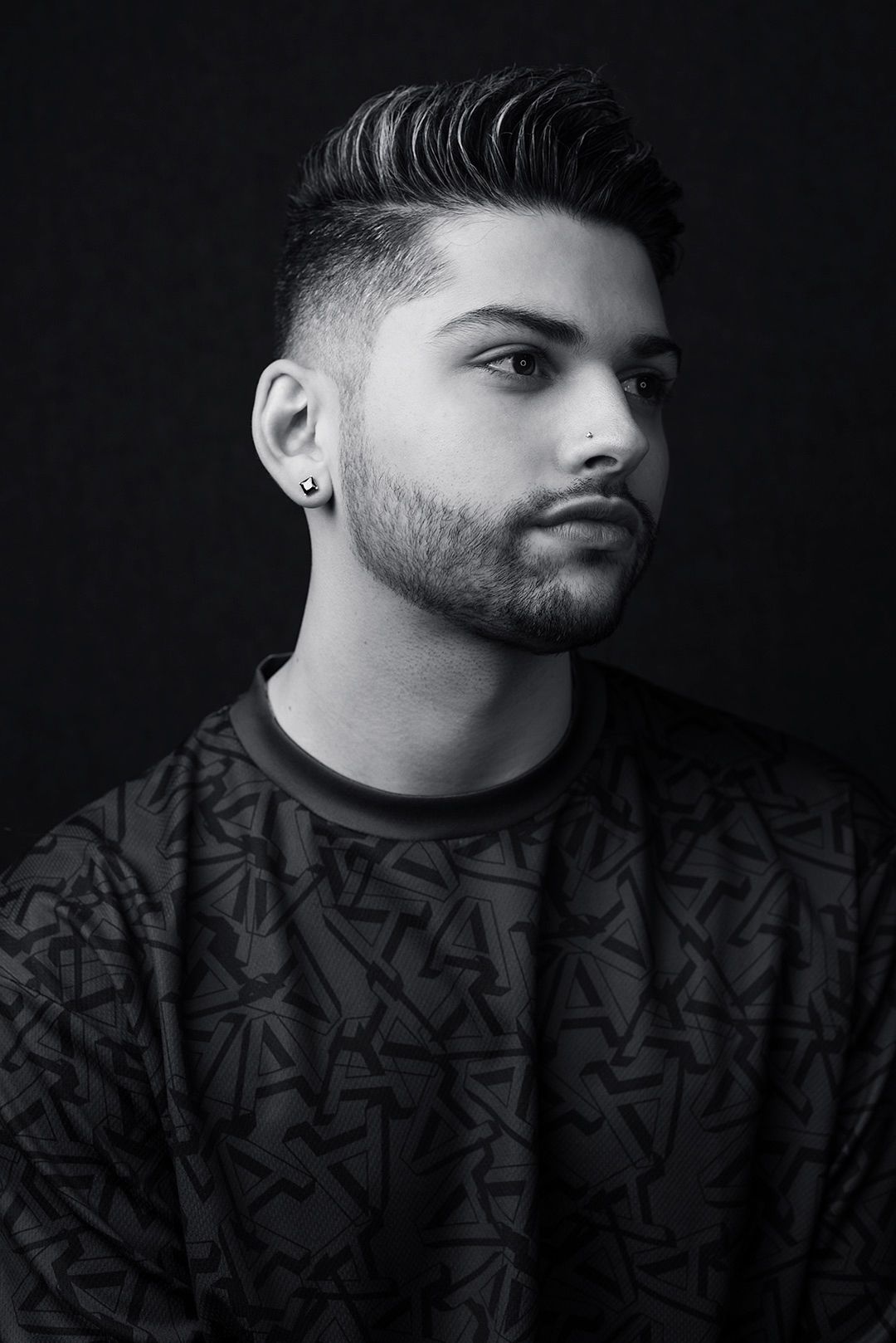 Bvlcony – Waste My Time
Rising Alt-Pop artist Bvlcony releases new music video for "Waste My Time."
Inspired by the feeling of being fed up with others wasting your time in regards to romance, New York native Bvlcony created the pop track "Waste My Time," a euphoric & infectious bop. Blending catchy hooks with relatable lyrics, the track navigates the emotional rollercoaster one feels when you're finally, finally over putting up with someone's drama and flakiness.
1883 caught up with rising artist Bvlcony (aka Brandon Kapoor) to talk about the song, his career, and what's in store for his music.
What made you want to pursue music as a career?
I think it's something I've always known/wanted. One of my earliest memories is telling my parents that I wanted to be a singer when I grew up. There's never really been an alternative as far as I can remember. I started taking guitar lessons when I was around 8 years old and ever since then, there's been no doubt in my mind that music was always going to be my main focus.
What's the inspiration behind "Waste My Time"?
Just life and relationships (romantic or otherwise) that don't seem to go anywhere or that unnecessarily end poorly. I guess it's one of the more vague songs I've written about with my own experiences, but situations like these seem to happen far too often to not acknowledge it. People messing around and not taking anything seriously which ends up being a huge waste of time. Like what are we doing here, you know? Typically I'll write about something more specific, but this is just a general feeling that I've felt quite a bit and I think most people can relate.
Was there anything that surprised you about yourself while you were making the song?
This is one of the first songs that I actually produced with the intention of it becoming a pop song. I didn't really know all that much about what I was doing, but once I started the idea I could see where I wanted the song to end up. And despite my lack of knowledge at the time, I did execute it the way I wanted to- which is something I almost never do on the first few tries. So that was pretty surprising.
What other artists & songs inspired the track and your sound in general? Are there any other things (films, books, etc) that inspire you to write?
I've always loved catchy melodies and a chorus that sounds big and exciting, so that's really what I tried to emulate here. Even when I was super into pop punk, I really appreciated bands like All Time Low & State Champs who ALWAYS had their melodies on point. Around the time I made this track I was definitely listening to a lot of Chase Atlantic, The Band CAMINO, LANY, etc. And although I mainly find my inspiration through other artists and great songs, a lot of the time real life situations will pop up that'll just feel very art-worthy to me. Even the vibe or tone will be very apparent. Like while I'm experiencing it I'll think, "Oh yeah, there's a song here."
In addition to your career as an artist, your aim is to create a legacy of love. What does this look like for you — what do you hope to achieve?
I've always found the most joy in love, it seems to be the center of all happiness to me. If I can create a legacy that omits the negative & base everything in positivity, then my goals will be achieved. I've dealt with a lot of sour situations & bad vibes in the music scene, and I just don't want any part of that.
If you could manifest one thing this year, what would it be?
To consistently be creating and releasing music that I'm proud of. It's very easy to get overwhelmed and lose your passion for what you're doing, especially at this stage where there's so much that you think you need to be worried about. That can take over quickly and you'll lose sight of why you do any of this in the first place. I'd like to just be able to remind myself that I find the most joy when I'm creating music, and that I need to prioritize that over everything else. Oh- and a viral song or two wouldn't hurt.
When someone is done listening to your music, what do you hope they take away from it?
Two things. One – that my music is very relatable and easy to connect to. It's very therapeutic for me to write about a lot of the things that I do, and if it helps someone to know there's someone else out there dealing with the same thing, then that's amazing that I could help provide that. Two – they enjoy it so much that they want to listen to it on repeat. My goal is to get stuck in your head, so when that happens I know I've done my job right.
Waste My Time is out now.