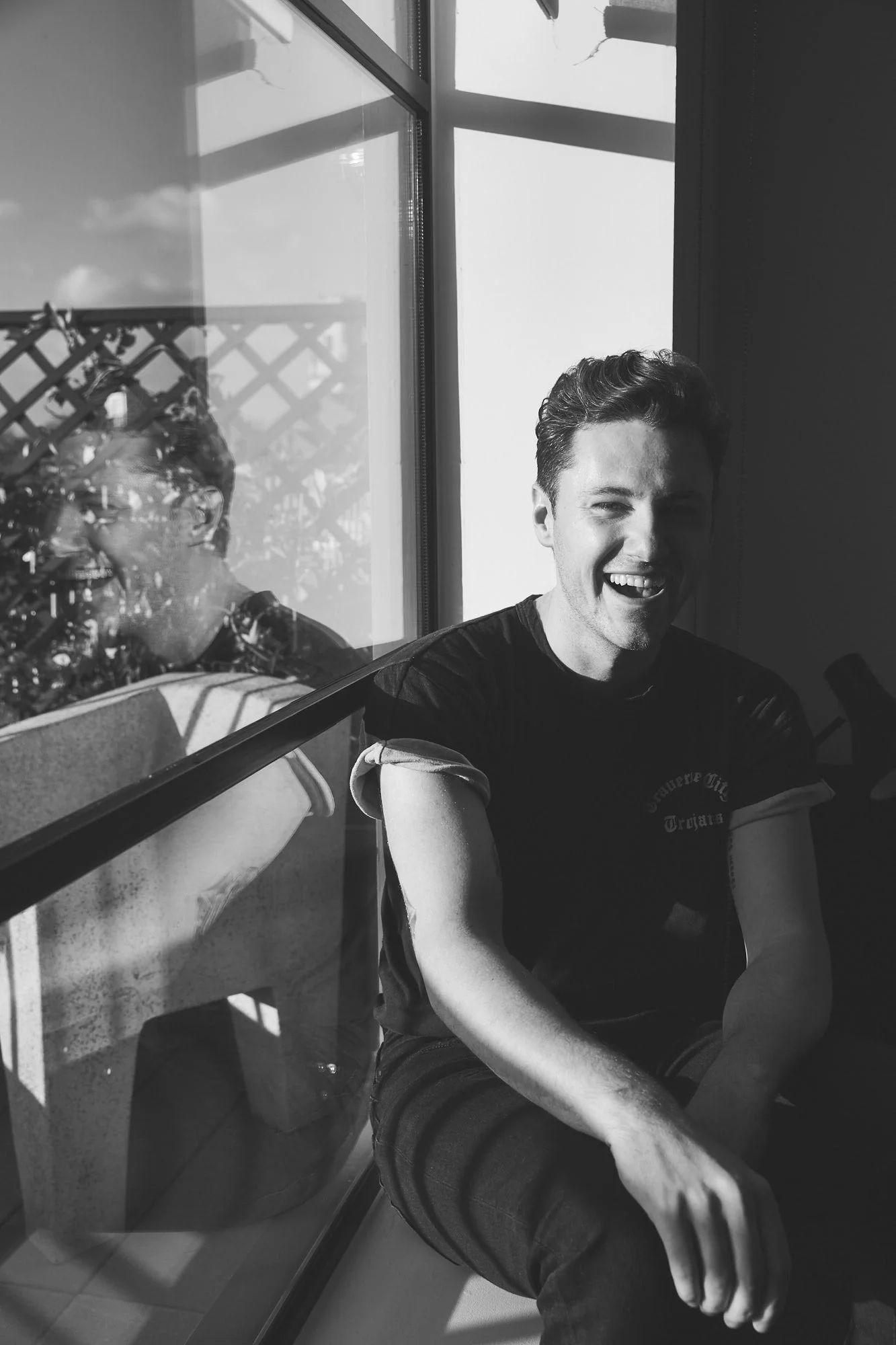 Callum Beattie
Everyone's new favourite Scotsman Callum Beattie releases a new song that has us all imagining what it's like to grow up on Easter Road.  
Following the success of his two previous eps, We Are Stars in 2017 and Miracle in 2018, Callum released his single Without You alongside a video that has a light-hearted tone of the up-beat pop anthem that goes through the mood swings you get during a breakup. 
Now he's giving us an insight of his life before music in his reminiscent upbeat ballad. His use of imagery in his songwriting and gentle voice take you on a journey much deeper than one would expect. Upon his release of Easter Road, which emanates nostalgia and introduces us to the gritty, working-class Edinburgh that he grew up in, Callum has been successfully playing shows in pubs around Scotland & making a name for himself in the process.
We caught up with Callum and found out the story behind his green guitar, his favourite parts of playing in pubs in Scotland, where he hopes his album will take him!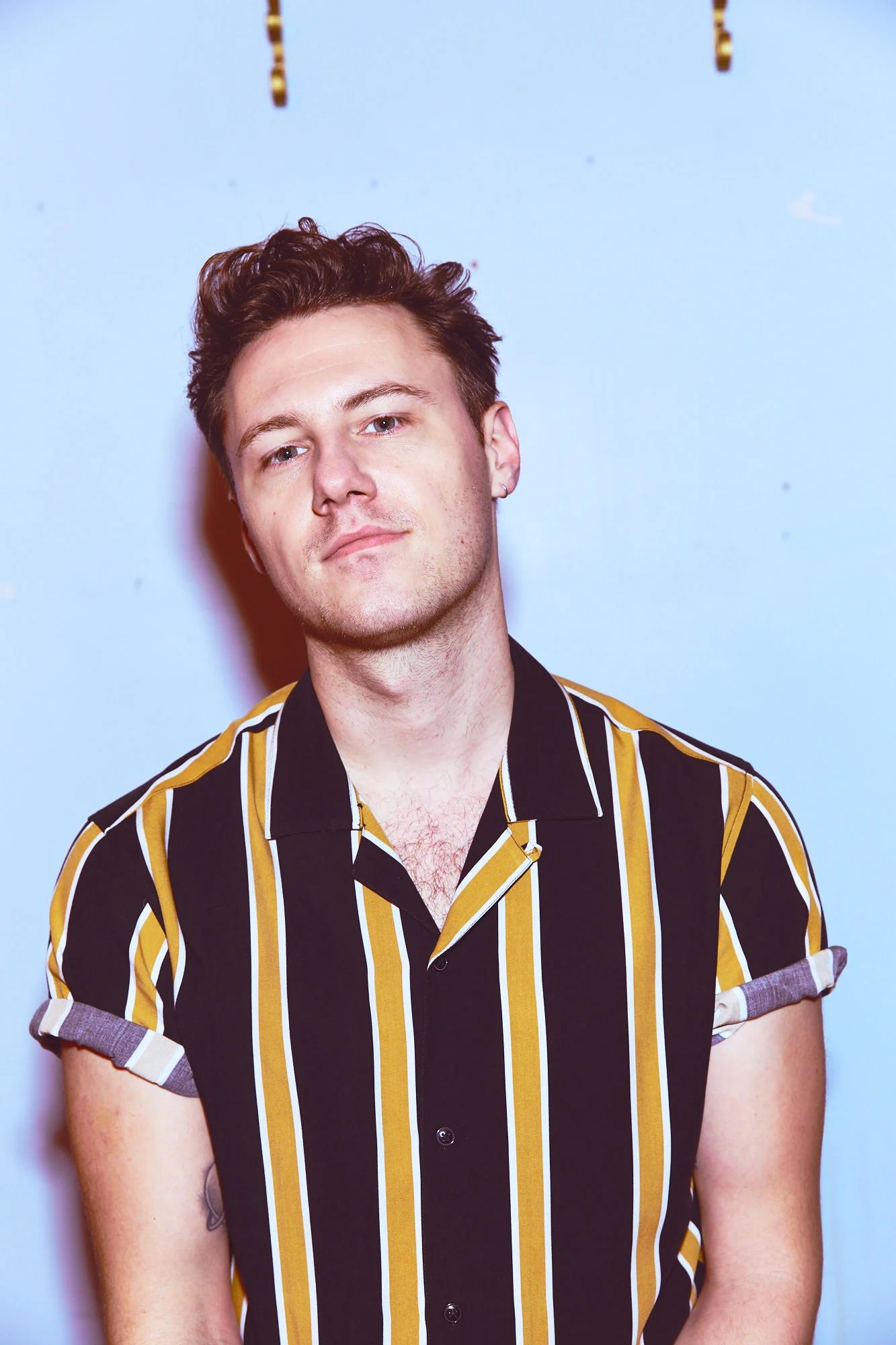 Easter Road, your newest single, is about your roots in Scotland. What do you think you captured best about your childhood and where you grew up? 
I think it shines a light on the working-class environment I grew up in and know best. It's gritty but I wouldn't change it for the world. It's what I knew best and what made me into the person I am today.
At one point you called Berlin home. What was different about it and how did it fuel your creativity and songwriting?  
I needed to escape somewhere I'd never been before. I took a bag of clothes and my guitar and lived in hostels meeting people with stories of their own. I needed that experience to fuel my creativity.
You'll be performing a few gigs in September to promote your new single. What's the best part of touring close to home & what has been your favourite city or venue to play in? What are your expectations for the upcoming tour? 
I always love playing in Scotland it's my home and I feel so proud to be from such an incredible country. I feel like I'm performing to friends and have a very close connection to them all. My favourite venues to play at have been King Tuts or Barrowlands in Glasgow, those gigs were both big moments for me. My family was all born in Glasgow before the overspill years ago. As for expectations for the tour, I just want to have a belter of a time and play my debut album to everyone in an intimate space. 
You accredit your dad a giant deal for your love of music and touring. What or who else do you believe shaped your own personal style? 
I like to write about very personal things. Events that happen in my life that are extremely challenging it's my own way of giving myself therapy in a way and leaving myself exposed you've got to dig deep and be brave wearing your heart on your sleeve.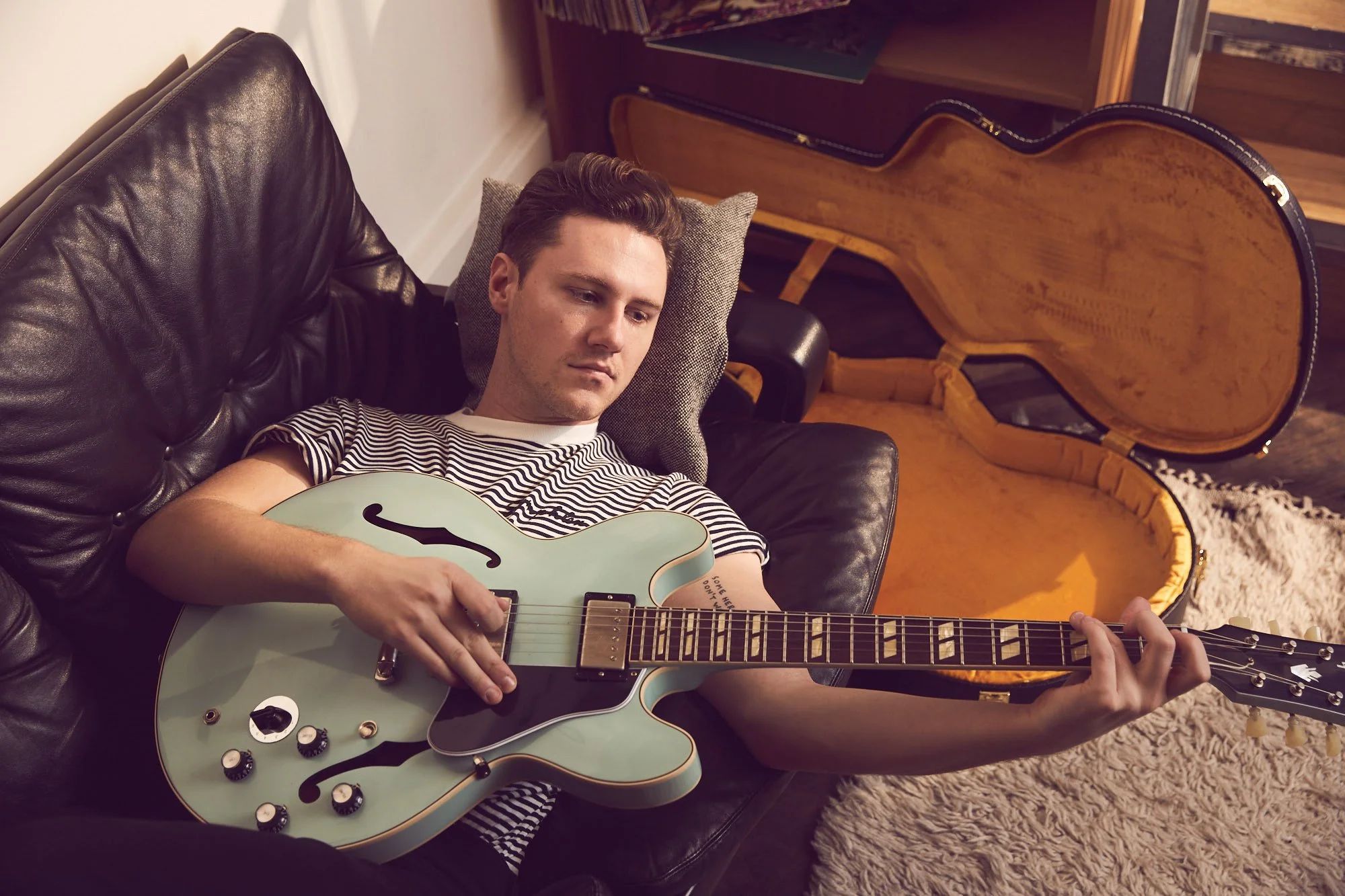 What is the story behind your green guitar? 
I like colourful guitars. I've collected blue, orange and all sorts over the years. This one is unique because it's the only green Gibson guitar in the whole of the UK. I don't own a house or a car so I felt I wanted something unique and valuable I could sell if I ever fall on my arse. It's nothing to do with football which I get asked a lot.
Can you talk about the struggles of when you first started in the industry and managing yourself? What advice would you give to someone who is starting out and is finding it hard to breakthrough? 
It's a huge struggle and still is. Playing pubs to people who just didn't care was always a tough one to take. Not having someone to give you direction was painful on a daily basis. As for advice, I'd say you've got to be mentally strong in these times. Keep writing. Keep gigging. Keep driving forward. Work harder than everyone else. And simply don't give up you never know what's just around the corner. 
What do you love most about music?
I think good music should tell you something about yourself that you didn't already know. Or give you a message you've been waiting to hear. It's powerful.
And lastly, what do you hope fans will take from your upcoming album?
I hope they realise that I stay true to myself. I'm a grafter and the songs speak to them as they do to me.
Interview by Amanda McFadden