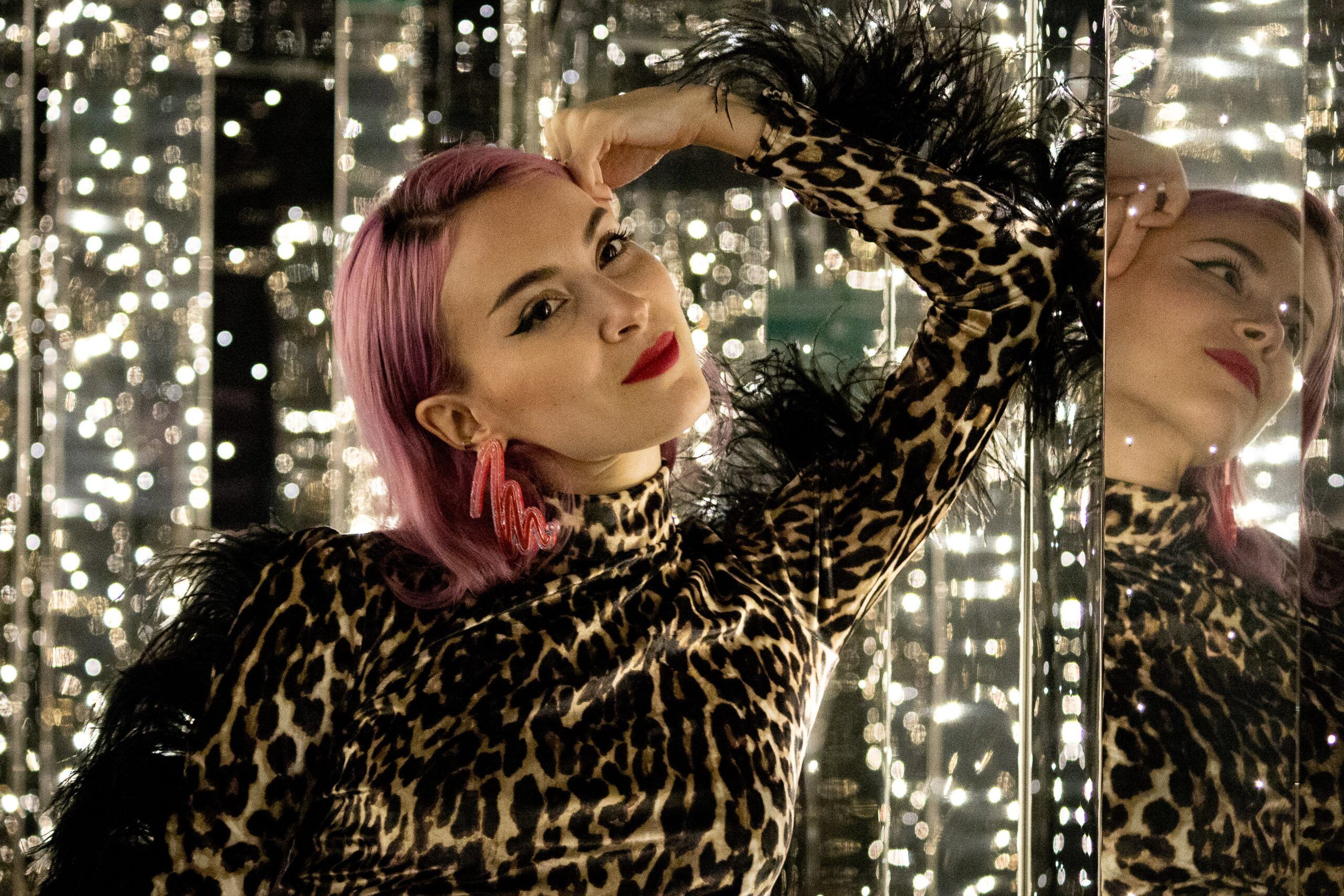 Camden Cox
London-based singer and songwriter Camden Cox has loved dance music for as long as she can remember.
Taking dance music and layering it with poetic lyrics that cross genres, Camden Cox has become an accomplished musician in her own right. With songs such as Over and Under The Water, she has perfected her sound of mixing beautifully raw lyrics with euphoric production and reached strength after strength since collaborating with artists such as Vintage Culture, Friend Within and Dombresky.
Having spent the Covid-19 Pandemic learning to produce her vocals, she decided that it was time to finally try Doing, something she has been wanting to do for a very long time. She made her debut DJ performance aboard Virgin Voyage's brand new cruise ship Valiant Lady as part of Capital's Winning Weekend. 1883 Magazine went along to watch Camden Cox's first set and watched how quickly a room full of people fell under her spell.
You've been singing and writing for a long time now, how did this DJing gig come about? I was looking at some older interviews that you did and you said that DJing is wanted to do next, so it's so nice to see that now you've started down this path! 
Well, Capital Dance has been supporting me for a while, and they've been championing me – which is such an amazing feeling! I quietly started making mixes for guest slots on radio shows, I made one and we sent it out to a few people just to try and get it shown somewhere. Capital Dance, got a hold of it and they didn't know that I was doing this kind of thing, they didn't even know that I was even wanting to DJ. They are so supportive and they jumped on it and were like "What does this mean? Camden's DJing?" and then they just straight away asked if I felt like I would be up for doing their Capital Weekender? They asked if I would be ready or confident enough and without hesitation, I just said yes. I knew that if I wanted to do this so I was just going to throw myself in the deep end and just and just not be scared of it. 
I feel sometimes that's the best way to do something, it gives you less time to allow yourself to worry. What did your preparation look like? You mentioned on the day that you've been doing a lot of practice on decks
Yeah exactly! I watched a lot of YouTube videos and self-taught some parts. I work quite closely with the label Defected and they very kindly let me use their booth in the basement of their HQ. I went there like two to three times a week. I just trial and error everything. It's a sociable place when you go there, DJs are passing through, like Sam Divine, for example, passed through and she's an iconic female DJ and she came in and was like "do this!" and "try this" there were a few times where people came and gave me some tips. I feel like I mashed everything together and got to grips with it. I had a couple of lessons with Pioneer as well, because I thought that you can't get better technical advice than from the people who make the decks. They broke it down in a really simple way and made me realize that I could do it and not be scared of it.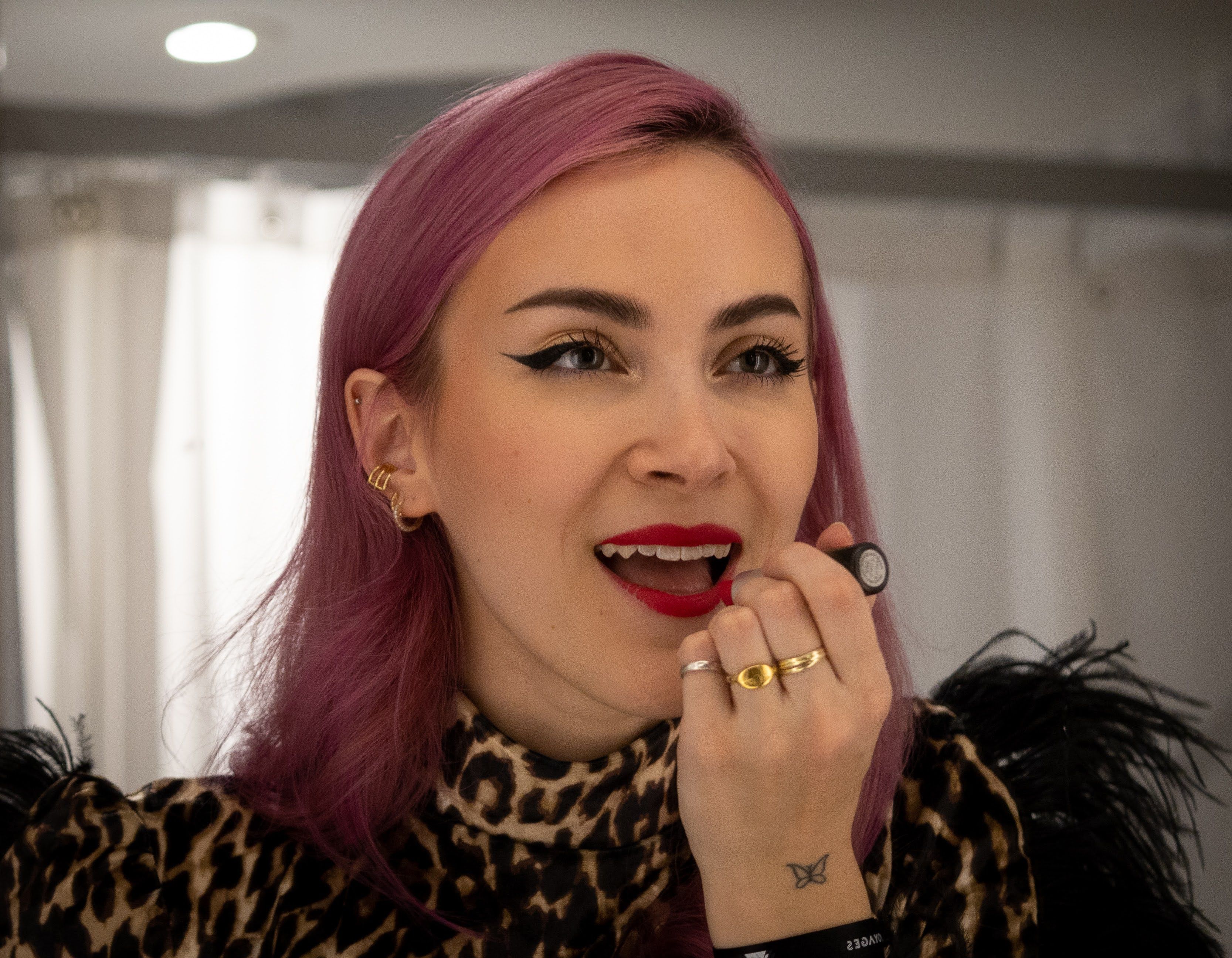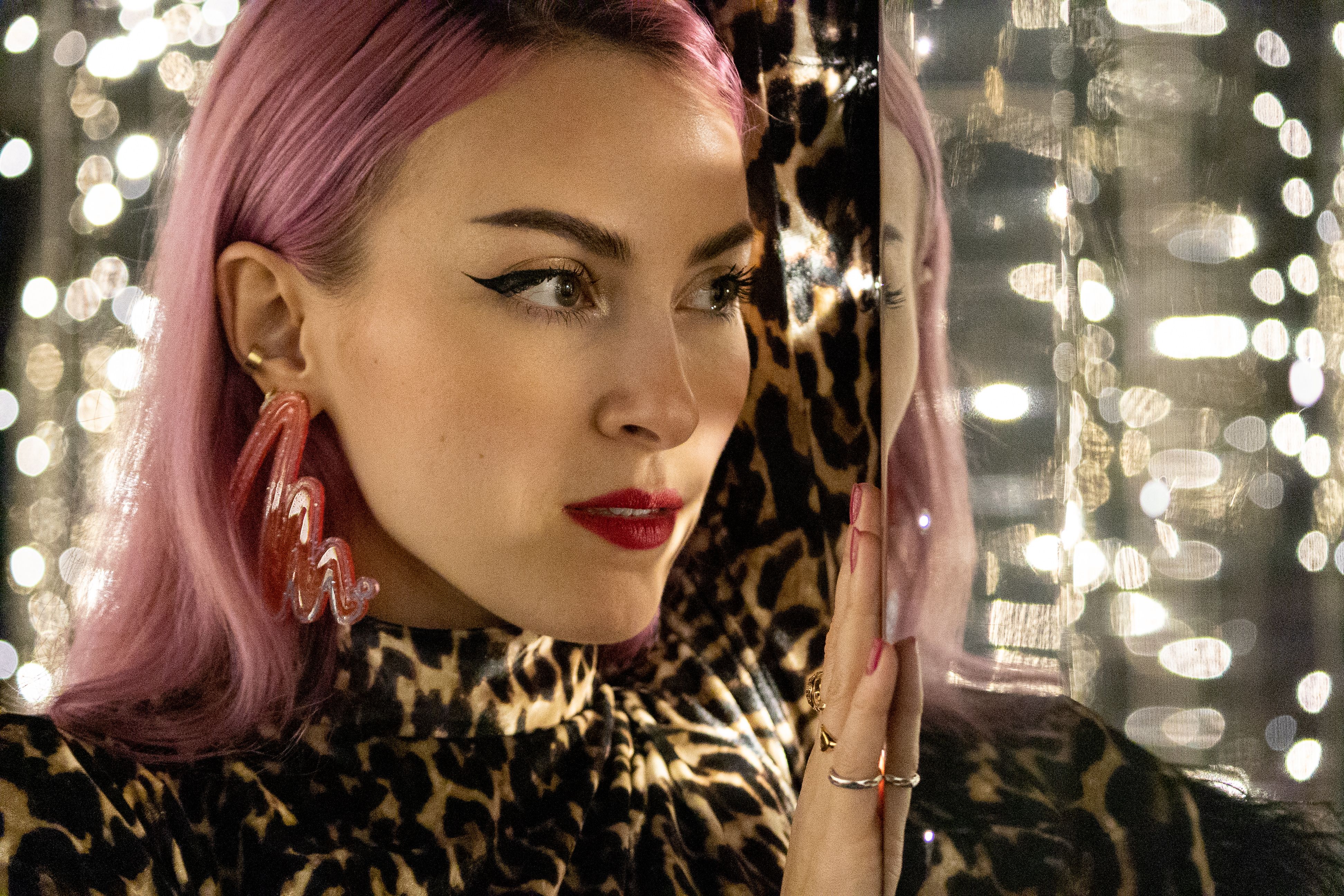 Well, I have to say, watching you that night, you would never have guessed that it was your first time, it was nice watching how your set changed the vibe in the room. There had been a real lull and then the room filled up and everyone was dancing and enjoying themselves to your music. Do you think now that you have seen the response that this is where you would like to focus on now?
That is so reassuring. I'm encouraged that the feedback was so so good because a lot of people had asked me if I had a pre-mixed cassette or if I was miming on stage. I'm not the type of person to half-ass something. If I'm going to do it, I'm going to do it properly. I've been in the dance world for a long time so I think that people did expect me to take this step but a lot of people also thought maybe it is too late for me to take this step. She has been doing the singing for a while now and you know why to mix it up now sort of thing. I just didn't listen to outsiders' opinions, I just made an effort to like shut it all out. 
You have been in the dance world for such a long time but I think it shows a lot about how seriously people take their artistry when they are interested in exploring other areas. From a listener's perspective, artists who get involved in the production and have input show that they care about their art in all aspects of it.
Yeah, I think, to be honest, I always want to go bigger and better. That's just always been who I am. I'm always trying to aim higher. I think what made me believe that I could expand my skills that was during lockdown I learned vocal produce and learn and understand all of the ins and outs of vocal production. I never used to record my vocals. I used to just be the singer and the writer and when I added that to my toolkit, I started to think that I could probably lean into a bit of production. Then I thought maybe I could start DJing because it's all about waveforms and knowing the sequences of the bars, the keys to the songs and the BPMs. It's like a jigsaw that you can bring together.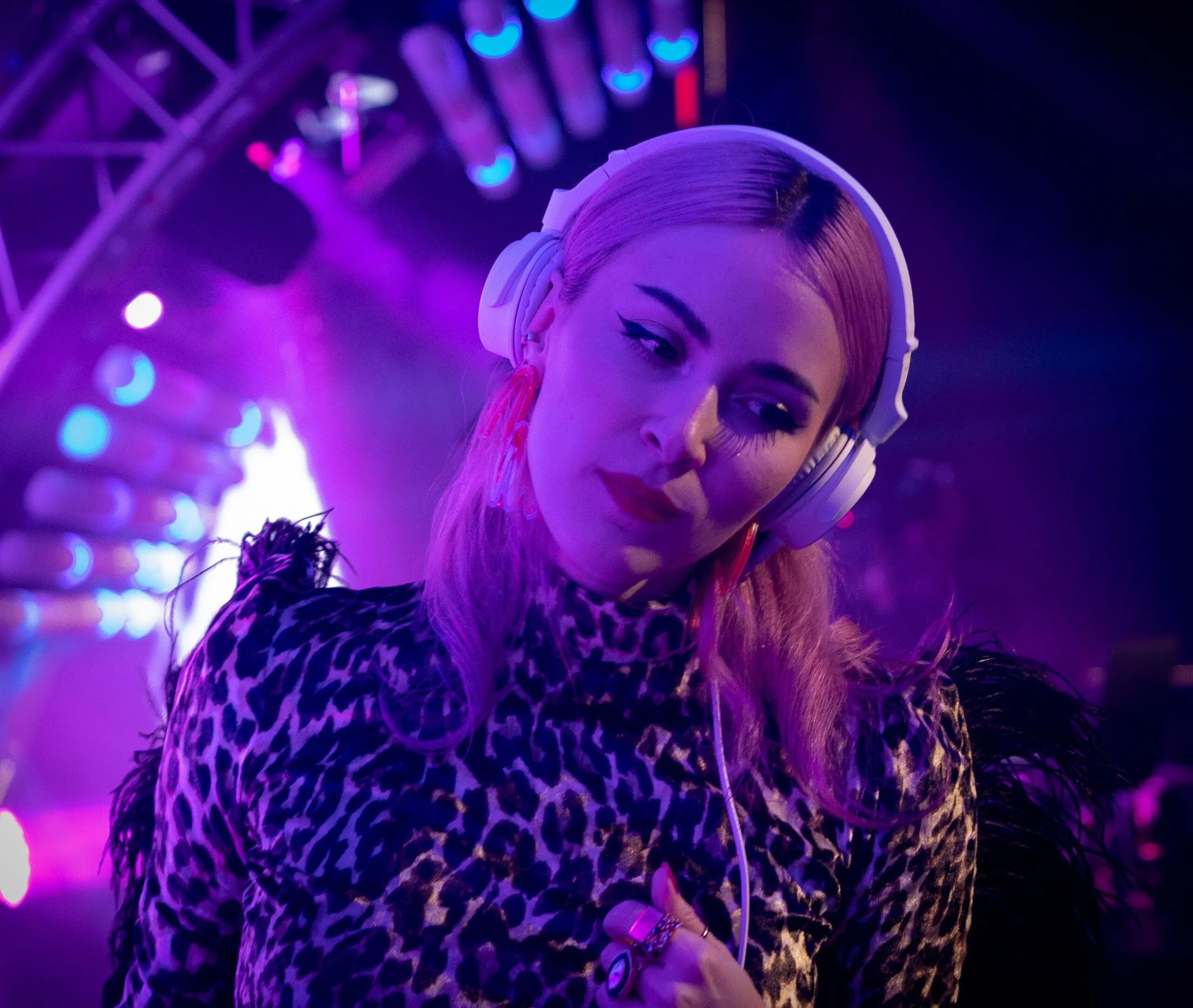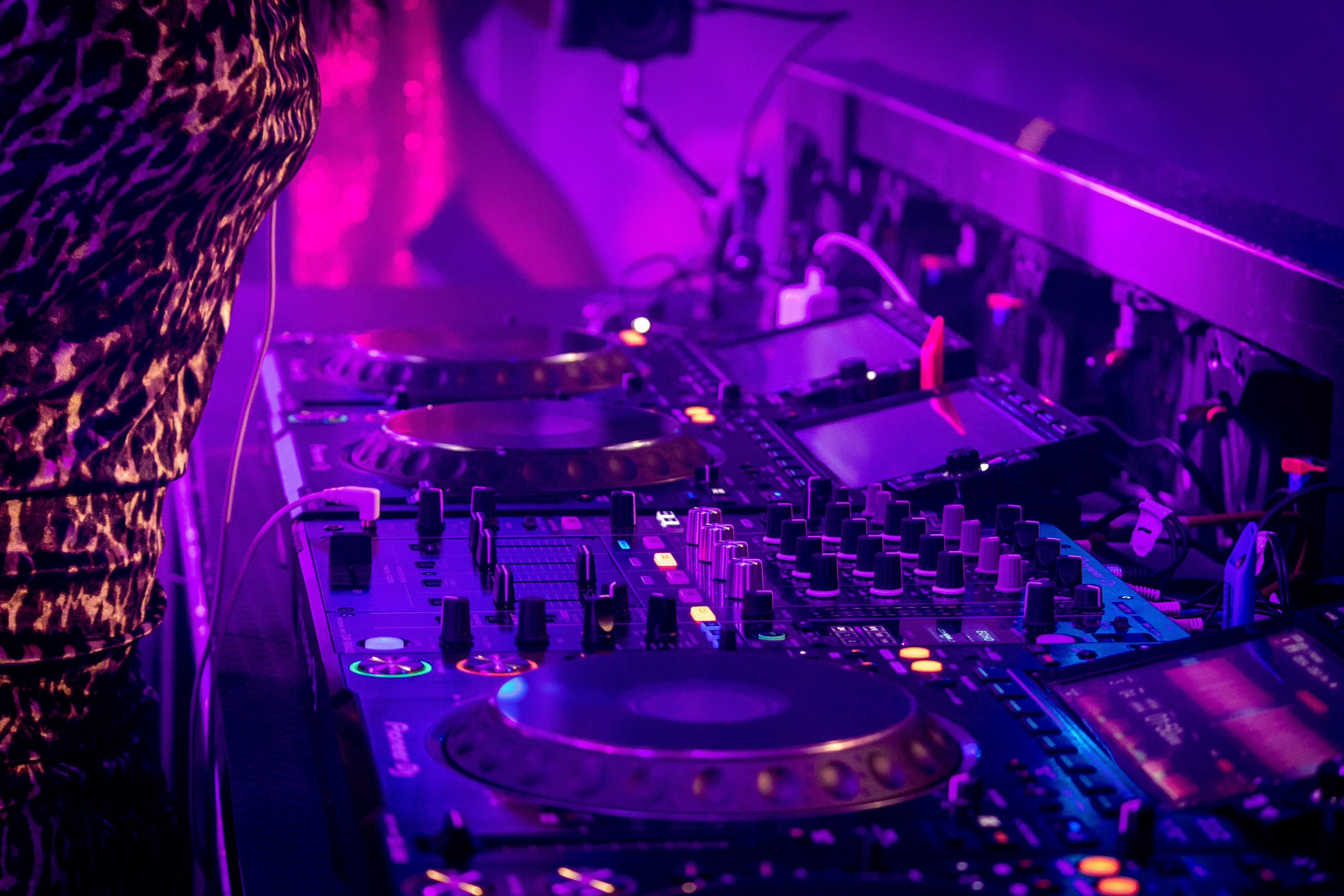 I think when you're somebody who is so musically inclined, it feels almost like you're not using every single skill to your advantage. If you only do one thing, if you're singing or songwriting and you've got this great opportunity to explore other areas of what you're doing. Why wouldn't you want to know everything about it?
Exactly. And I think because I live and breathe dance music and write a lot of songs that I don't sing, it gives me an outlet to be able to play them all. Instead of trying to beg DJs to play my songs, I can go out and play them myself.
How do you think this has changed you as an artist?
I think seeing the crowd's reactions and what makes them tick was just really inspiring. Although I was concentrating because I didn't want to make any mistakes, I was keeping an eye on what the crowd was loving and when they moved away and went to get a drink, or when they all started to dance. I got some amazing tips from MistaJam as well because the music that I make is quite euphoric and emotional. 
The tips that MistaJam had given me were "you don't have to stick to the dark, emotional euphoric vibes because people are going to want to party, pick your songs wisely." He let me have freedom of what I played, but he gave some great words of advice to help the crowd not to switch off. I know that it can differ for each venue and time slots and the vibe of the night, I just thought you know what, this is a great opportunity to just pay a lot of my songs. So the set ended up being 80% of my songs. I wouldn't have done that if he hadn't given me those tips. I think that's why I was so so chuffed with how it went down as well. because knowing that it was a lot of my songs that people were dancing to, and there was one that maybe people didn't realize I'd written in there as well. Seeing people sing along to them was just… Well, it was a massive eye-opener for me that I've come a long way. So it's an amazing feeling.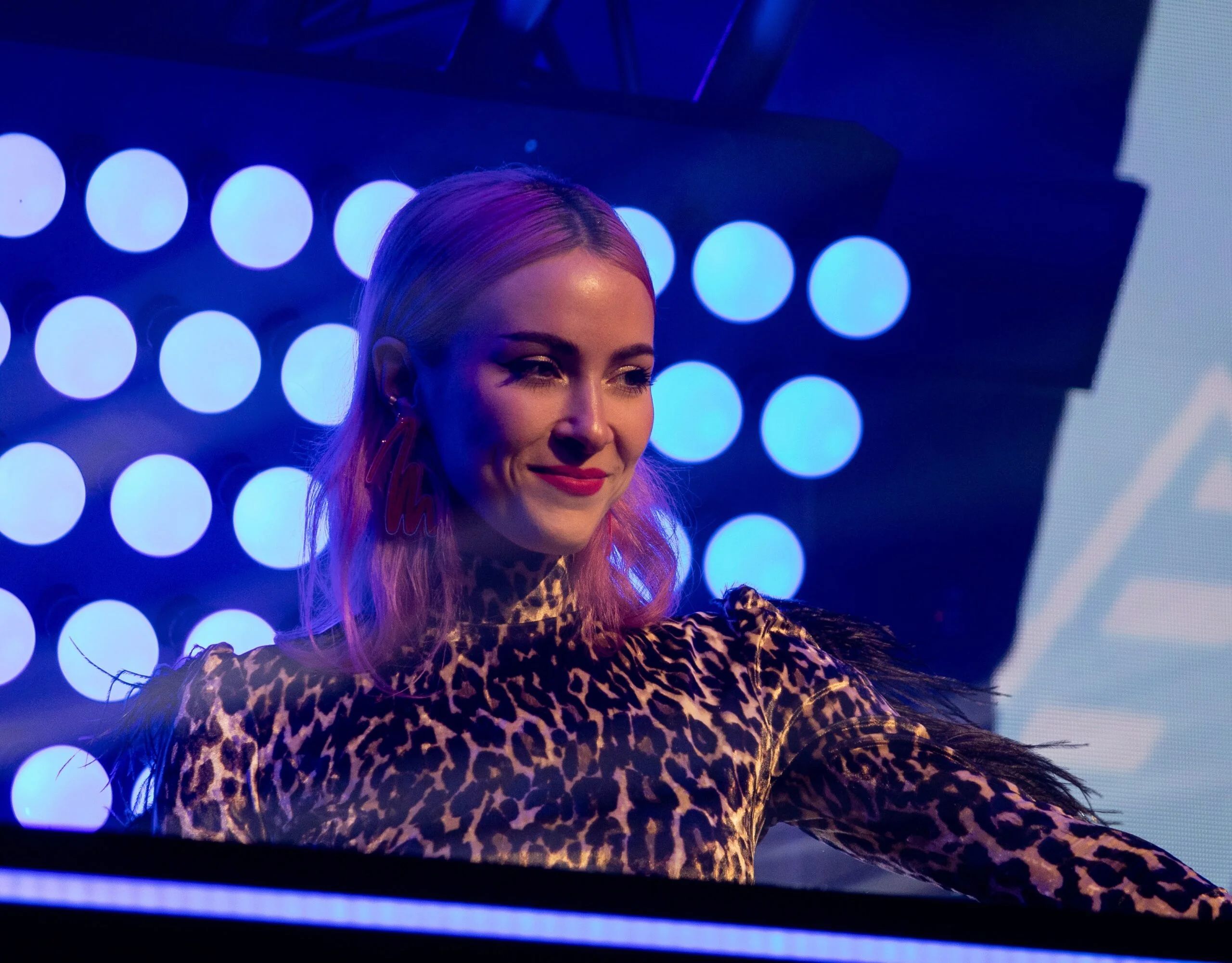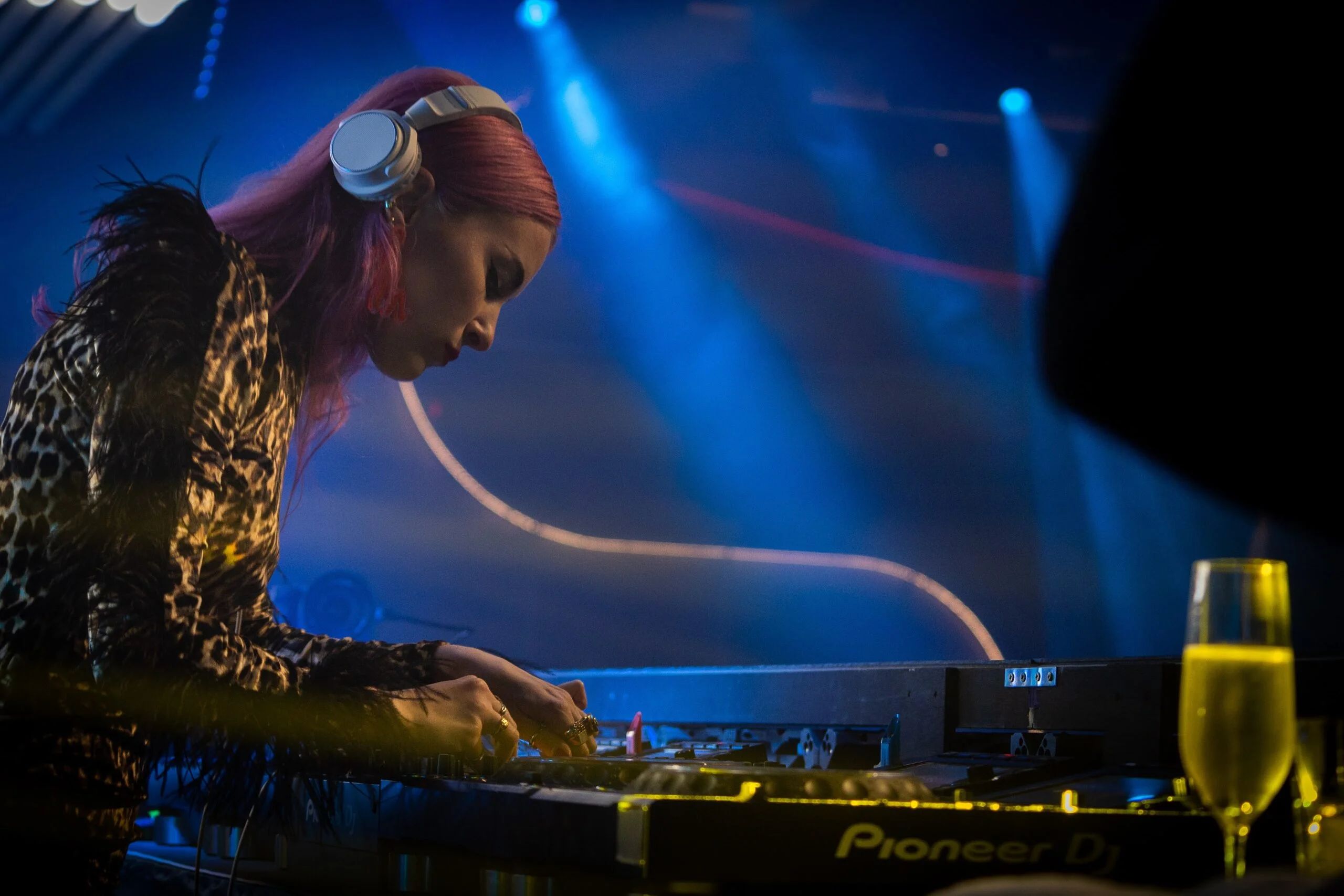 Oh, I love that. Do you think now you've seen a different perspective of your music that writing will be different for you? 
I think it will be. it's helped me to understand what crowds want and what they want to dance to and when to drop the more emo moments. When to make them cry and when to pick them back up again. I think it just helps you understand the dynamics of dance music.
It's great to just be able to dance but it's also great to go on that emotional journey as well.
Yes exactly! I don't want it to just be a forgettable moment. I want to get people in the heart. I want people to remember the set each time I do it. My sound stayed pretty consistent throughout but, you know, some of them were happy, but then I also had the sadder songs in there. I just wanted to take people on a bit of a journey and I think that's why I ended with 'Every Heartbeat' the Robyn song, it's one of my favourite songs of all time. It makes people feel emotional every time and so to just play it out and watch people get emotional but also hug each other and be waving their hands in the air. It was really special.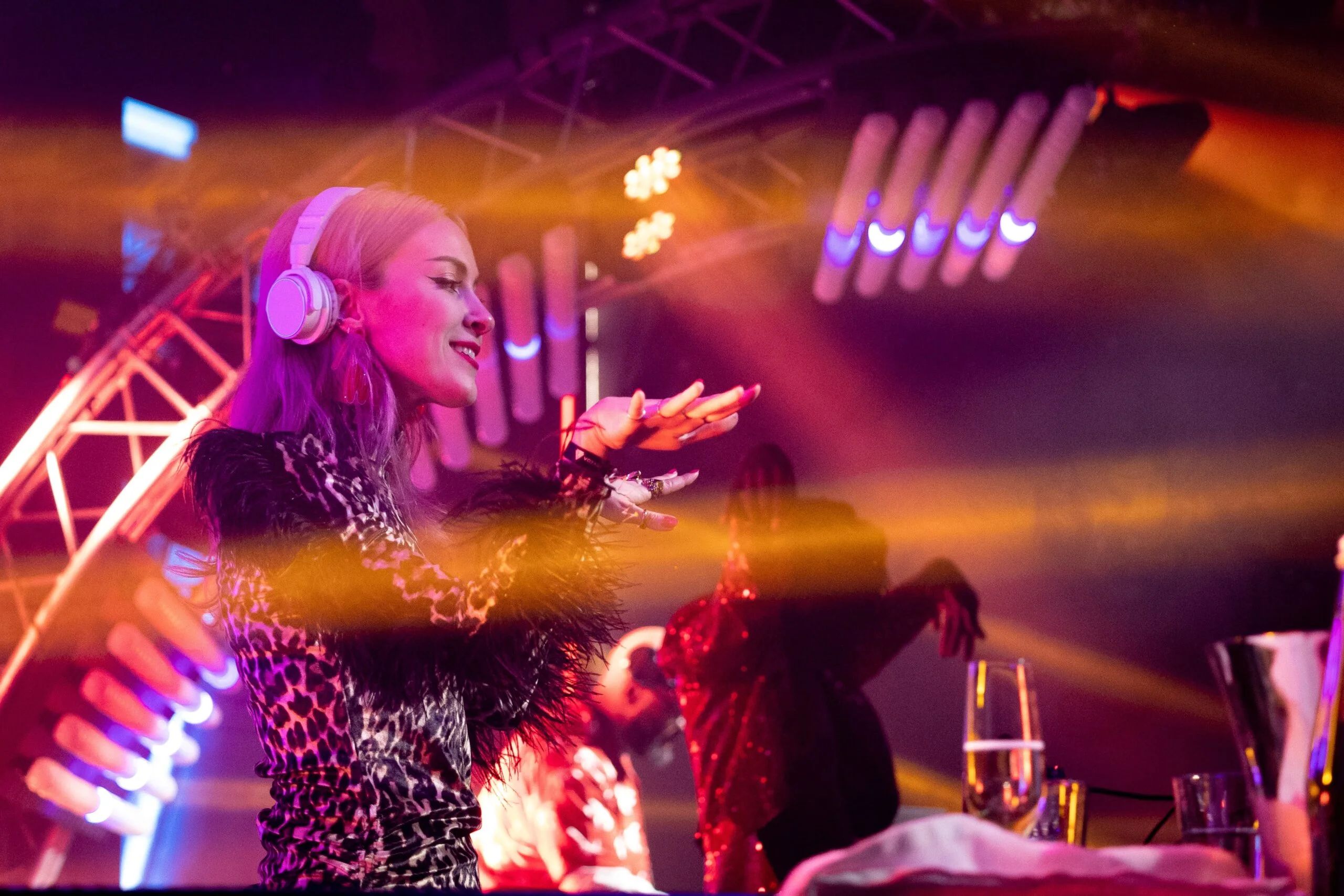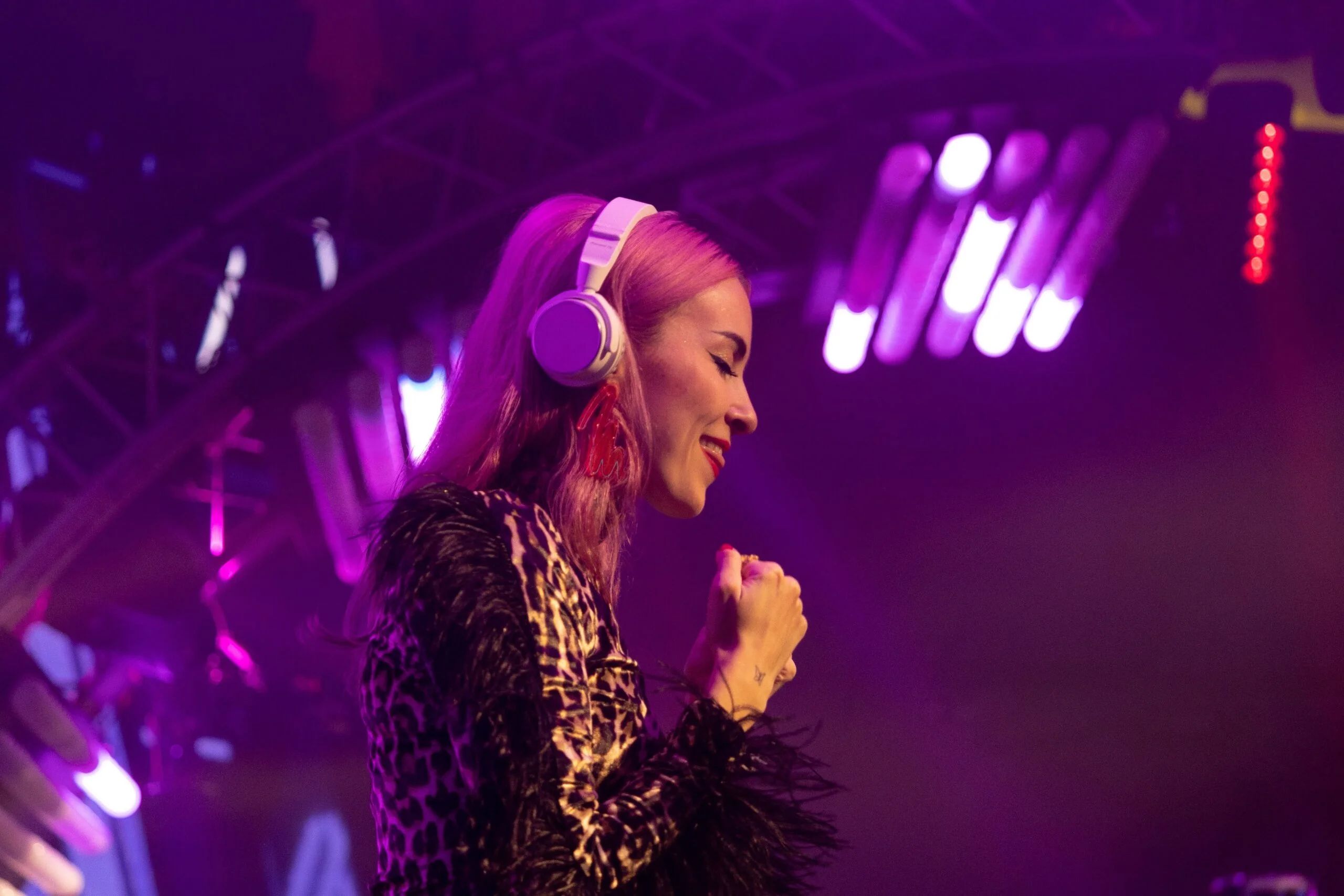 Speaking of special moments, it was really lovely to see your dad's reaction because it meant so much for you to have him there as well.
It did. He has just always championed me. He's my biggest cheerleader. He was in a band and loved to play live music and he took a step back from it and decided to concentrate on having a family so it's a dream to see one of his kids do what he always wanted to do. He had the time of his life. He came up to me afterwards and said "you're a better DJ than you are a singer." He was joking, but he said I need to do more of that.
Amazing so is that Is that what you think you're going to do?
Honestly, it's not going to take over my singing because first and foremost, I'm a singer and a writer and I love to use my voice. But I think if I can get DJ slots that are right for me. I'm not just going to do anything and everything. I want to do slots that fit and have the right kind of crowds. It's something I'm going to continue to do but it's not going to take over. I watched it back and I felt emotional. I have been working so hard for these kinds of moments and to watch it pay off was amazing. I am proud of myself for not being scared to do it, to be able to showcase my music and to get to hear them one after the other and how consistent they can be. To watch crowds react to them. It was a real moment, a real defining moment.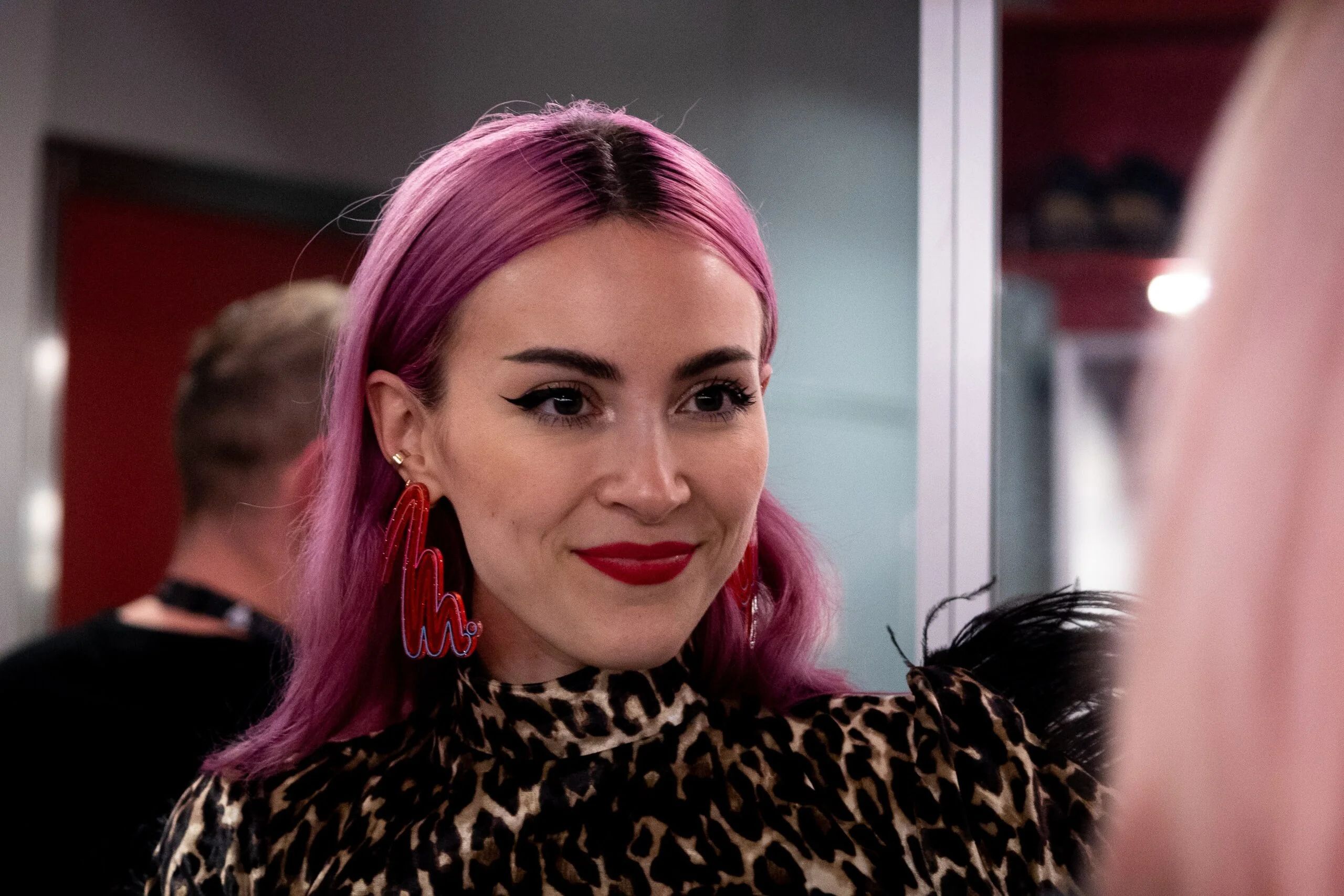 I'm just curious, how different is it to be able to play your music to people and watch them react to it compared to singing it live and watching them react then? It must be different.
It's weird, it's so different because when I'm singing, I'm so lost in my world in my head and thinking about getting the vocals perfect. I don't have a chance to see what the crowd is even doing. Evert time I come offstage, it's sad because I don't even remember half of it because it is so overwhelming. Whereas with this, the concentration and my world in my head are there when I mix a song but then I've got two minutes of the song to play out and I can channel it into the room. It's like being in a different dimension. When I'm DJing, I have two different dimensions and I can nip in and then nip back out whereas with singing, I feel like I'm just in that one dimension and I don't even see the crowd's reaction, I get so lost in the moment when I'm singing. My lyrics are quite raw, I think I delve deep into the emotion when I'm singing them. This gave me a whole new perspective where I could be present in the room at the same time.
Interview & photography by Amelia Walker