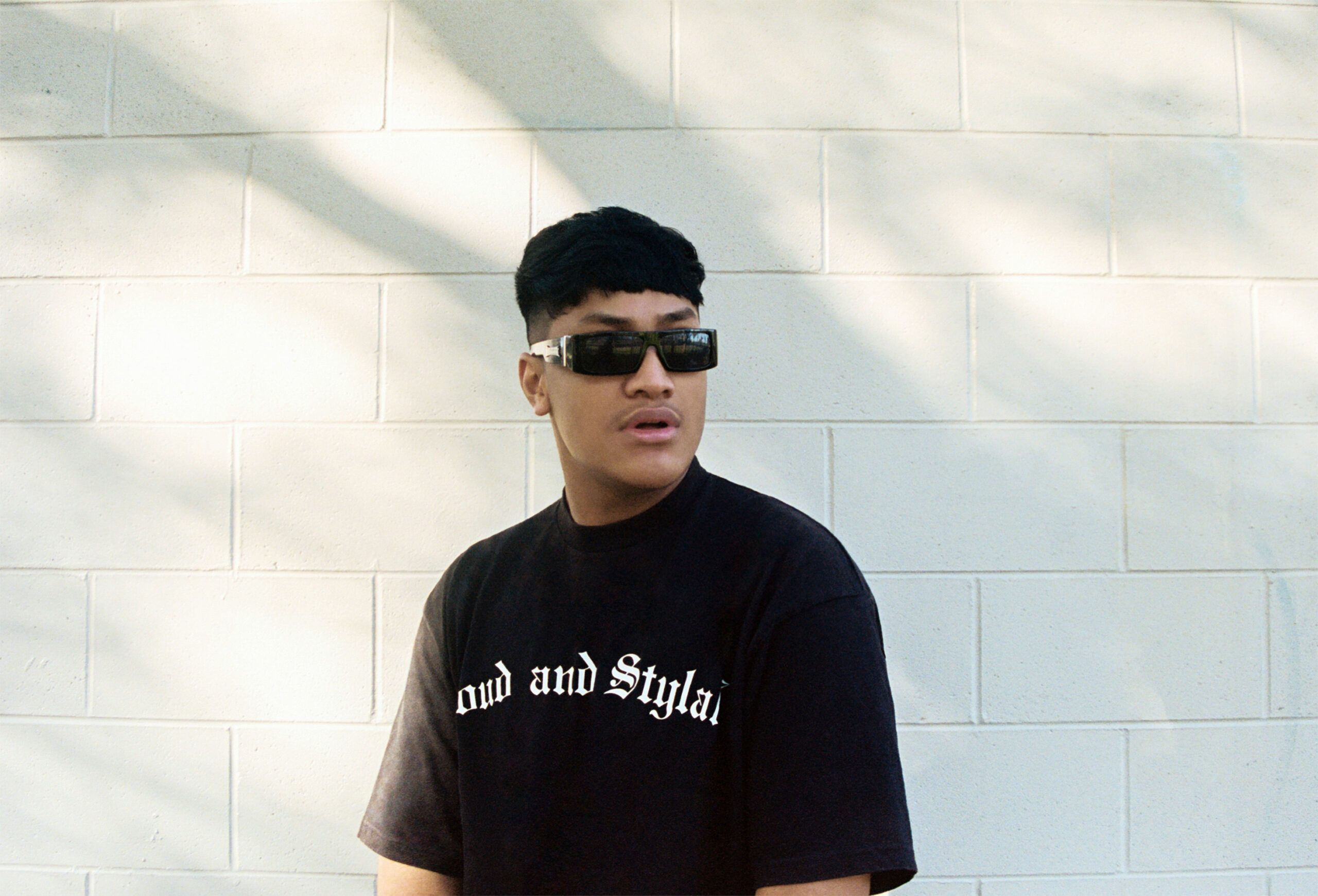 Jawsh 685
New Zealand-born, Samoan Cook Islander producer Jawsh 685 follows up the chart-topping success of his single 'Savage Love (Laxed – Siren Beat)' with Jason Derulo, by releasing the summery hit 'Sweet & Sour' feat. Lauv & Tyga.
Only 17 years old and already attracting all the right kind of attention with his fresh and unique island-infused music, Jawsh 685 went from making beats in his room as a hobby to collaborating with some of the biggest names out there and this is only the beginning.
Speaking with 1883, the young producer delves into the inspiration behind the punchy new track, the experience of collaborating with Lauv and Tyga, the expectations and pressures of following up a massively successful release, dealing with haters, the motto he lives by and much more.
Where did the idea for the track 'Sweet & Sour' take root? What was it like collaborating with Lauv and Tyga?
The track was inspired by another artist called Kezes. The sonics had a Polynesian Island vibe to it with the ukulele instrumentation in the background.
The collaboration was huge for me; to be a 17-year-old artist having these big-name features on my track was incredible. The process of the beat being put together as we sent it back and forth was a lot of fun.
As you said yourself, having big features so early in your career is very cool. Before 'Sweet & Sour', your track with Jason Derulo 'Savage Love (Laxed – Siren Beat)' was also massively successful. Do you remember your first reaction when you found out about its charting success?
One of my friends would keep refreshing the Spotify charts and tell me how good I was doing. Just refreshing the page and seeing the numbers climb up was huge. A lot of the time, I'd turn to Spotify simply to check it and to see it suddenly hit number one was very big for me.
Having to follow up on the success of 'Savage Love (Laxed – Siren Beat)', did you have any self-imposed pressure or expectations from 'Sweet & Sour'?
Yes, for sure! There is definitely an expectation to keep getting better and bigger following up the success of 'Savage Love'. It's challenging to have to balance my goals and expectations for success with the reminder not to place too much pressure on myself. I want to keep improving as an artist, representing my community and experimenting with new sounds.
Speaking of improving and evolving, how has your sound evolved? Going forward, how do you see yourself evolving further?
I have improved a lot since I started making beats as a hobby; when I compare the music I'm currently making with my private songs on YouTube from the past, I can see how amateurish I was. Everyone is like that when they are starting out. Now, I think I'm doing pretty well, I'm proud of myself and my family is proud of me as well. For the future, I'd love to work with bigger names on different songs. I'd love to have a full-length album with various features on it.
What was your journey of turning your hobby of making beats into your job? What was the best part of it? What was the hardest part of it?
When you're first starting out, a lot of people within the industry — particularly the island DJs — don't really want to help you. It's hard wanting to look up to these people and make music inspired by them but without making it very similar to them. The best part I'd say was making beats in my room on the side while I attended school which is something I'm very grateful for — without that, I wouldn't be here doing what I'm doing.
You mentioned that your hope is to keep having collaborations and features in your tracks. Who are some of the artists at the top of your list whom you'd love to collaborate with?
Simba, Akon and Doja Cat are definitely some of the artists I'd love to collaborate with! Someone I'd have loved to work with who is sadly gone now is Eazy-E.
What would you say is the most enriching aspect of collaborating with someone?
Making the beat, sending it out and finding out that amazing artists are interested to work with you on what you're making is the most exciting part of the collaboration for me.
Speaking of your collaboration with Lauv and Tyga in particular, what qualities did they add to the 'Sweet & Sour' track to make it even better?
Every artist brings their own vibe, influence and skills to a track they're part of. For 'Sweet & Sour', the versatility that both Lauv and Tyga brought was amazing. When Lauv was singing, you could hear Tyga who is known as a rapper also sing. They have their own unique styles which blended together in a way that made the track relatable to anyone who might be listening regardless of the type of music they might prefer.
What do you hope people take away from your music when they listen to it?
I hope everyone is encouraged to pursue their dreams. A lot of people don't like to see others succeed, but just keep your head down and pushing forward towards your dream. The higher and further you go, the more haters there will be but just focus on your goals.
Personally, how have you learned to deal with the haters and channel any negative feelings into motivation?
It's tough, but your dream can be really powerful to keep you motivated. For me, I've just focused on my music and trying to make it so that my success speaks for itself.
Which three words would you use to describe your career so far?
Loud and Stylah. This is more than a description of my career, it's my motto. I hope to make some merch with this phrase because it represents my motivation and my passion for music.
interview by Malvika Padin
Check out Jawsh 685's latest single 'Sweet & Sour' feat. Lauv & Tyga below!