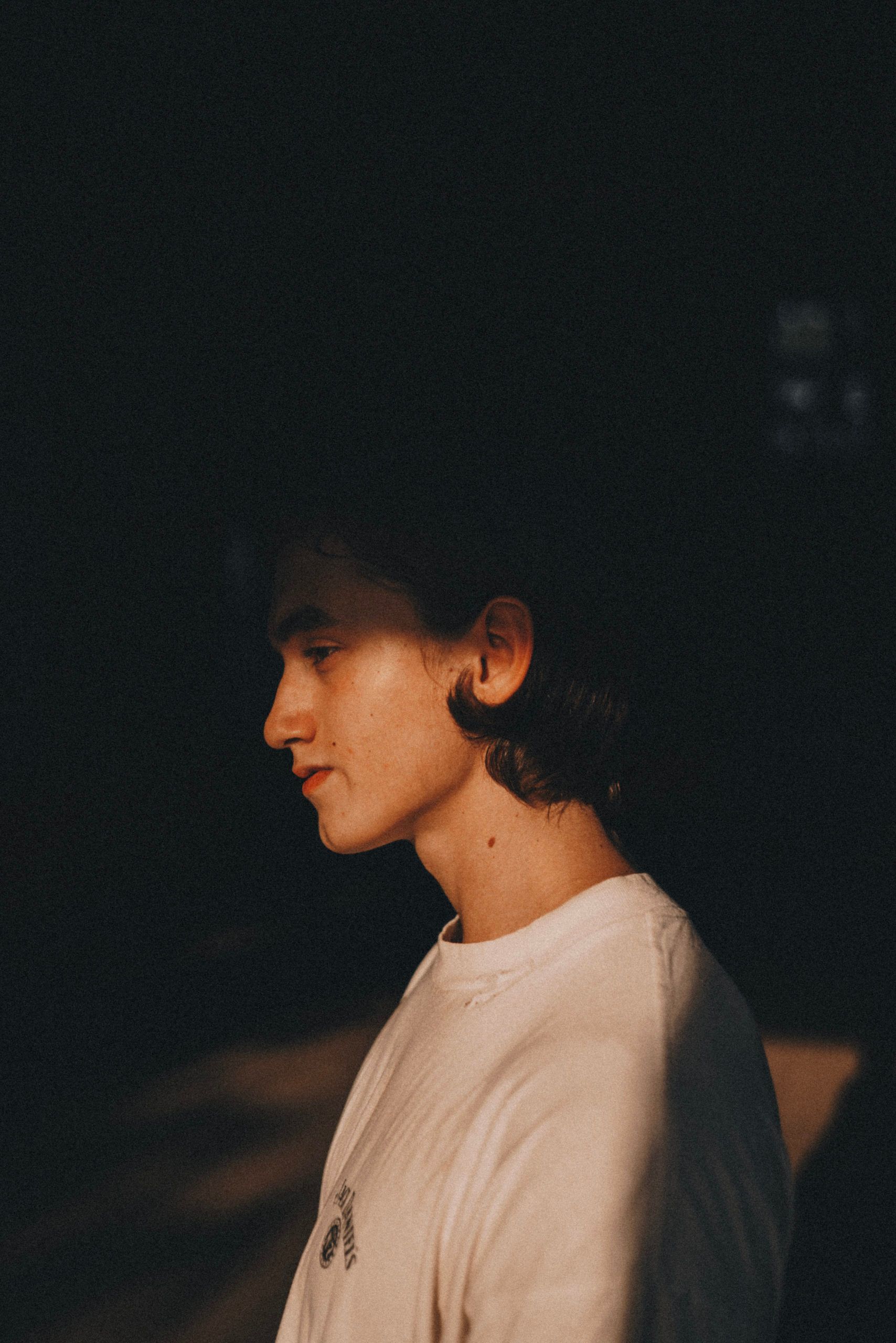 Chance Peña
Chance Peña has steadily built a name for himself in the music industry since competing on Team Adam for the 9th season of The Voice. A singer, songwriter, and producer, Chance is celebrating the recent release of his captivating EP anxiety & mixed emotions.
Hailing from Tyler, Texas, this 19-year-old phenom has been tackling a variety of projects since being eliminated on The Voice over four years ago. With songs featured on Freeform's Siren, ABC's Nashville, and CW's Roswell, New Mexico in addition to a feature in the film Five Feet Apart, Chance has developed a penchant for penning songs that showcase his emotional vulnerability. It is this sense of honesty that helps Chance connect with his growing legion of fans, many of whom find a glimpse of themselves in his music.
1883 spoke with Chance about the process of writing, performing, and self-producing anxiety & mixed emotions, what it's like writing songs for some of the biggest shows on television, and which artists influenced his career the most thus far.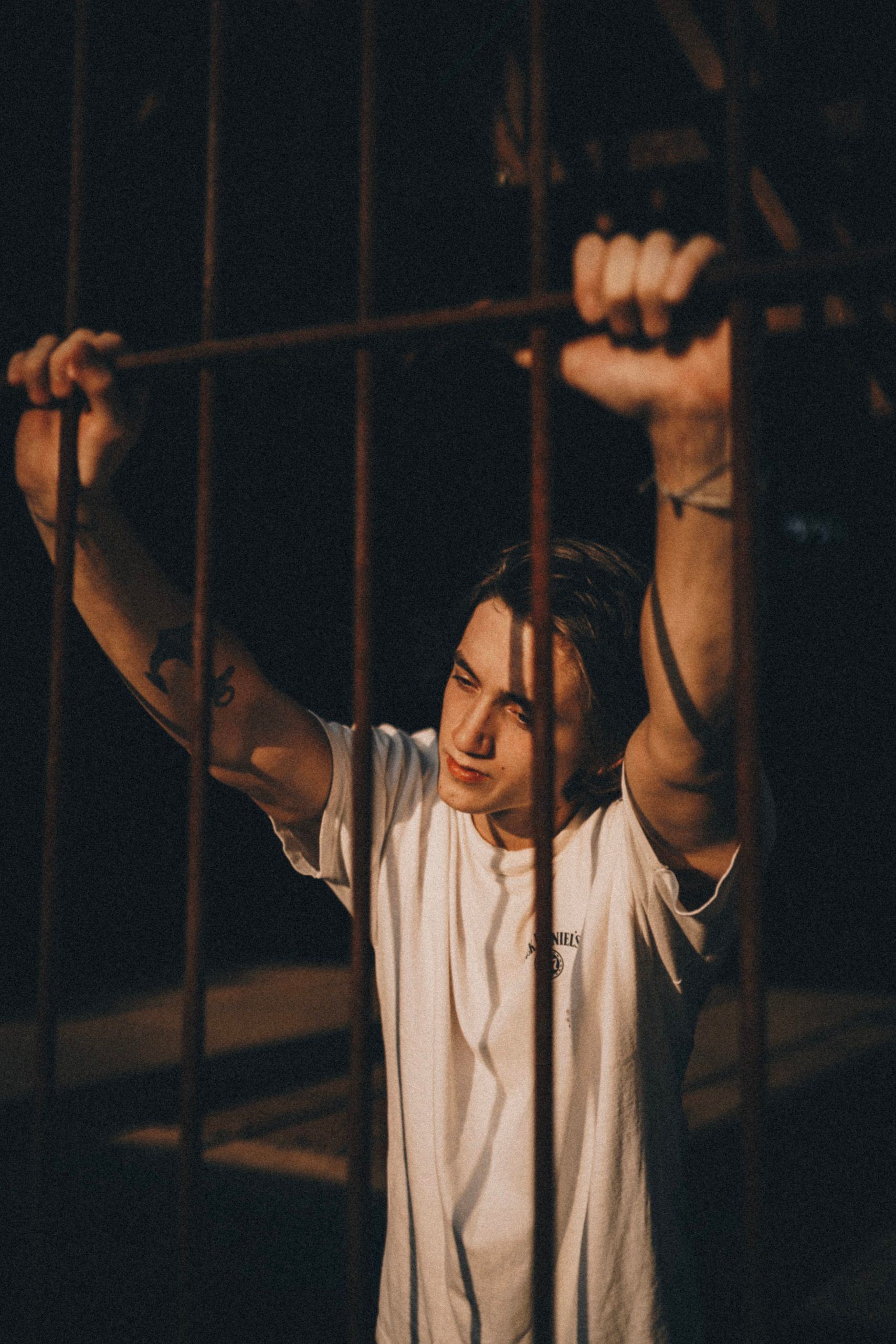 You auditioned for The Voice in 2015 while you were very young. What drew you to The Voice specifically versus other signing competitions?
I was fifteen years old, fresh out of playing bars and restaurants in Tyler, Texas. And then I decided to audition for The Voice where I met some really cool people and I learned a lot. We always watched The Voice as a family. We watched American Idol and America's Got Talent, but The Voice was the one show that we watched consistently. My dad found an ad online that was like, 'Do YOU Have The Voice?', and he said I should audition. And I thought it would be cool, but I was in high school at the time. l was a normal kid and I didn't know if I would want to do something like [The Voice]. I thought about that for a day and then my mom and I flew to Chicago so I could audition. The last day to audition was in Chicago and this was right after I turned fifteen, so I couldn't go to any of the auditions around Texas or anything because I wasn't old enough at the time.
Is there a reason why, once you were eliminated from the show, you chose to step away from the route of singing competitions? Because I know some of the other contestants on The Voice went on to audition for shows like American Idol after they were eliminated.
I think for me, I really enjoyed The Voice. It was something that I would not trade for the world. The experience that I gained, the people I got to work with, the friends that I made, that is invaluable to me. I think after that, I felt like I learned a lot and I wanted to put the skills I learned into practice. I wanted to go do shows back home with my buddies and I started writing songs for a publishing company, and things naturally progressed toward another route so I let it flow. And here I am, and I'm happy with the way that things are going. I'm making new music, writing new music all the time so it's good. I'm enjoying it.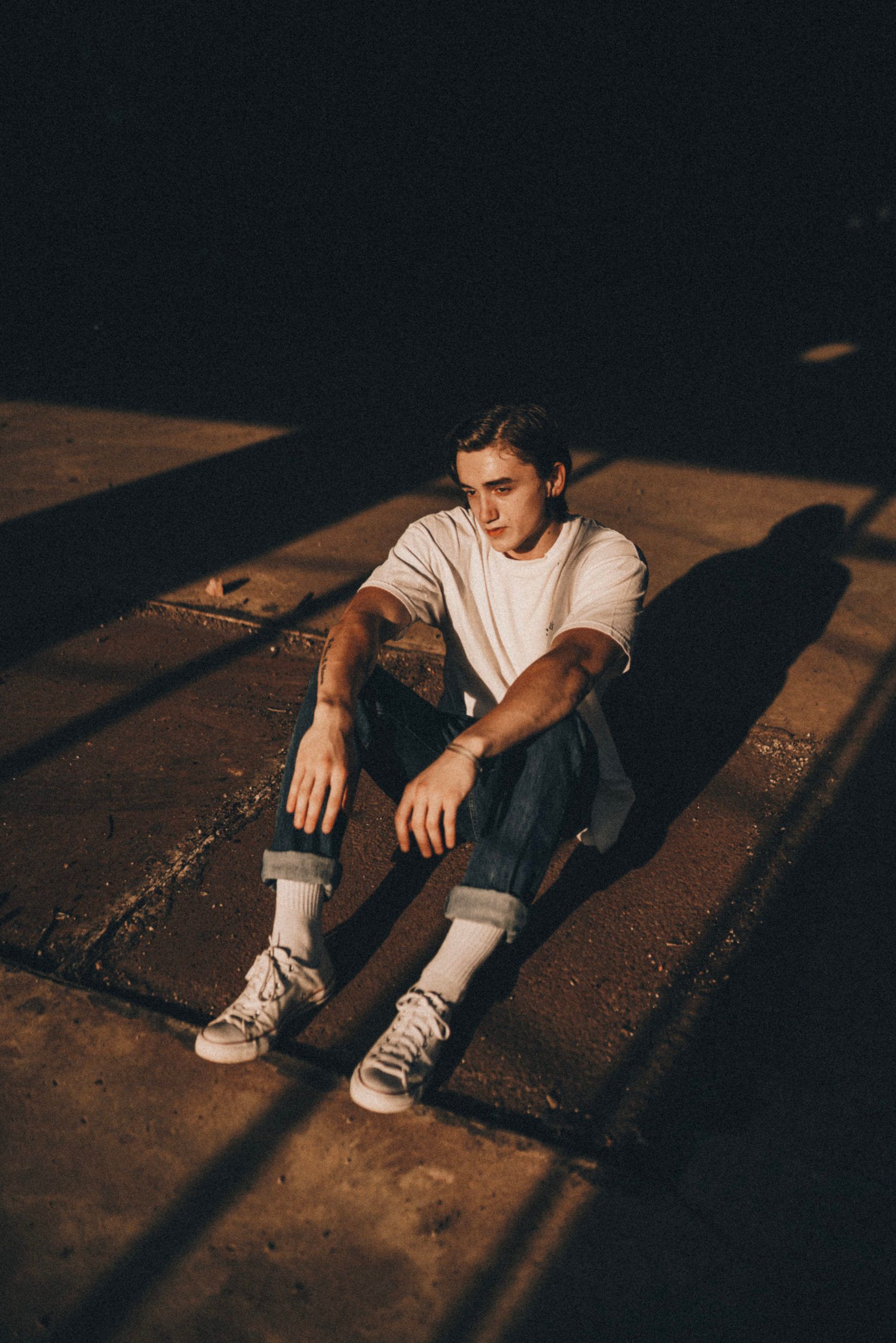 Your EP anxiety & mixed emotions was released this Fall. Can you tell us about the process of creating this project in terms of songwriting and song selection?
I had been wanting to get a full EP out for a long time, and I had been going through a lot of songs over the past year. Last November, I wanted to put out an EP, so I spent the whole month of October writing and recording things and then when I finished everything I was like, 'huh, I don't know about these songs'. And so, I started over again. I was writing new things at the same time as I was writing these EP songs and producing them and in the time that I was writing the five songs for the EP, I wrote ten new songs that I really liked more. So, I went through drafts of the EP where I swapped out the songs, and then I waited on different people to get the songs finished. And around July, I realized I had songs I really liked and every time I played them, people seemed to relate to them as much as I did and that's what I was really looking for with the songs that I had written for my first project. I recorded and wrote everything in my bedroom, produced everything in my bedroom, and I took it upon myself to get it done.
You emphasize the importance of being honest in your songwriting and you care about putting out music that's relatable and vulnerable, and that really connects with your audience. But, do you feel like there are any aspects of your life that are off-limits? Or does everything serve as inspiration?
I don't know. Nothing comes to mind as being off-limits. I feel like if anything if there's something that I don't want to be specifically vulnerable about, I'll write vaguely or write in metaphors which is something I love doing anyway. Then the listener will have to be like, 'Okay, what is this about?' and then they end up interpreting it in their own way. Which is cool, and I really enjoy that. We as people in this 21st century life all go through things, we all have relatable situations, relatable problems, and things come up in our everyday lives. But that doesn't mean that we're all exactly the same. I feel like we all connect, specifically and generally, depending on the case.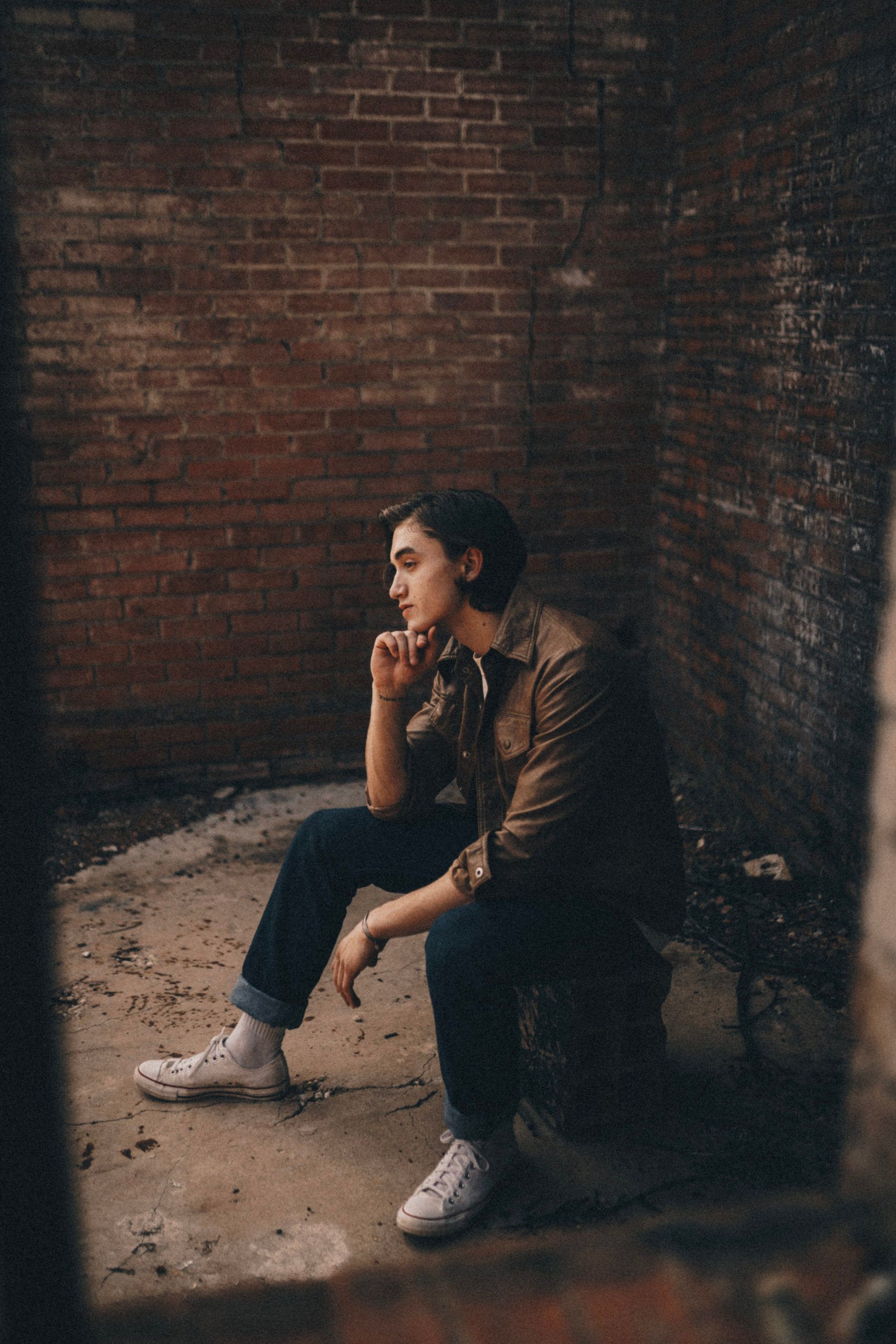 Building off that a little bit, you write your own music, you write your own lyrics. Would you ever consider writing songs for other artists? Or are you just wanting to focus on your own career before branching off into something like that?
I'd love to do that, honestly. I write for a publishing company out of LA, Secret Road, and that's what I do for them but instead of writing for other artists, I write for television shows and films and trailers, which I love doing. I'm able to take my artist hat off because when I'm writing for myself, it's usually in the same vein lyrically where I'm writing about my personal experiences. But when I'm writing for Secret Road, the sky is the limit and there are no limitations to what I do for them.
Your songs were featured in shows like Nashville and Roswell, New Mexico and then your song 'Up, Up & Away' was featured in the film Five Feet Apart—did you write those songs specifically for the shows or for the movie? Or does Secret Road pluck from your existing body of work?
Sometimes they'll tell me that they need a specific type of song for a certain show, but with 'Up, Up & Away', I wrote that song in 2017 while I was working on another song of mine, and I got burnt out and I wanted to take a break for a second. So, I opened up my piano and I started playing, and I was like, 'Oooh, I like that' and the song became 'Up, Up & Away'. I wrote the lyrics quickly and then I recorded it and sent it to my publisher, and that was that. Then in January of 2019, almost two years later, I get an email from my publisher saying that Five Feet Apart wanted to use the song in the movie. And I was like, 'Hell yeah!'. It was something I just wrote off-hand and never thought about until almost two years later when they wanted it in the movie. And the lyrics ended up perfectly matching the description of the movie, so it all lined up.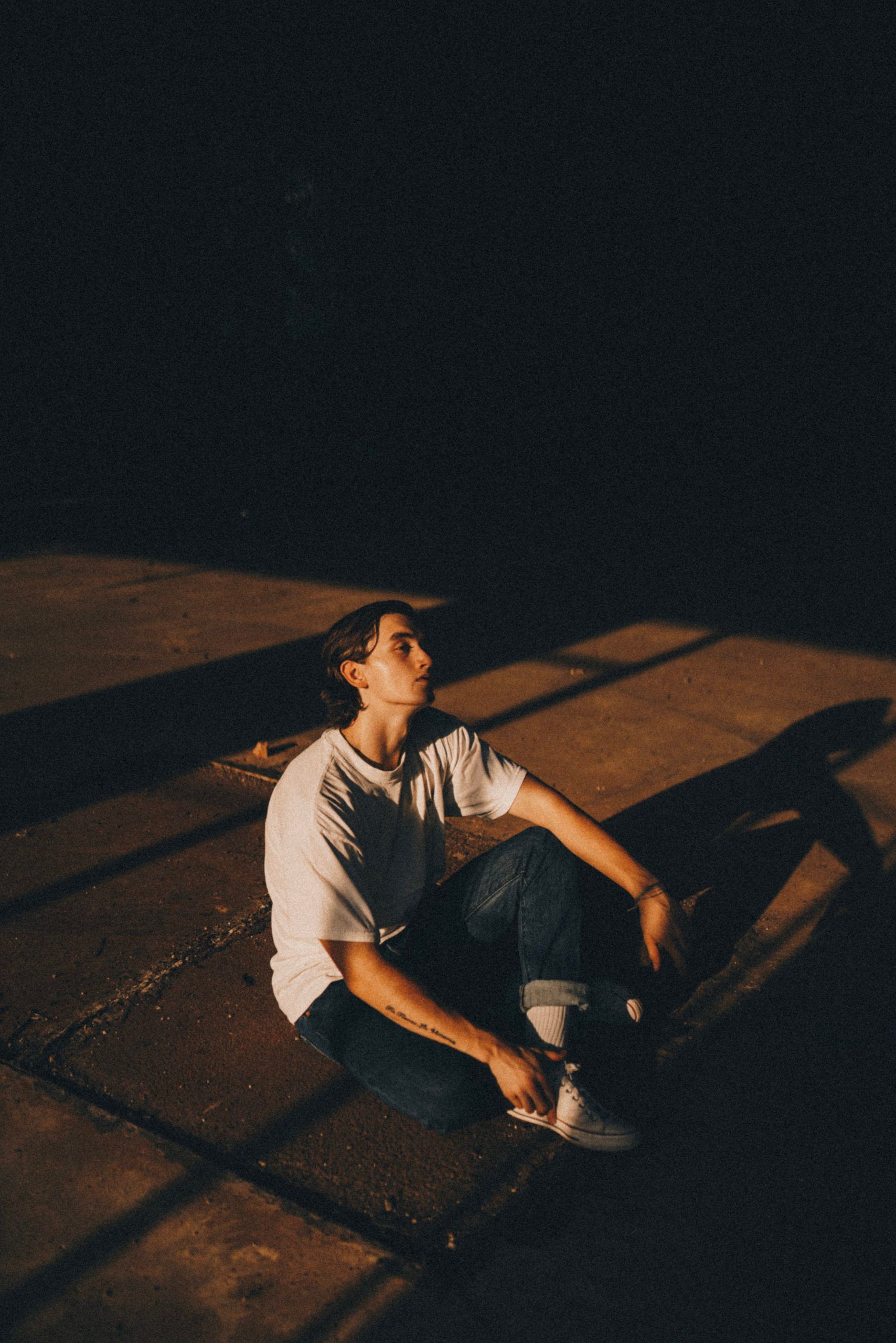 If you could duet with any singer, dead or alive? Who would it be?
That's hard! Dead or alive? There are a lot of options. One right now would be Billie Eilish. I would love to make a song with her at some point. I would love to be in a room and be creative with her because I think there would be good artistic chemistry there.
Your sound features aspects from several different musical genres, so I was wondering if you could talk to us about some of your biggest inspirations and how they influence the music you make?
My two favorite artists and influences are Kid Cudi and The Lumineers. If I could only listen to two artists for the rest of my life, it would be Kid Cudi and The Lumineers. My dad introduced The Lumineers to me when I was 13 years old, and that's all I was listening to. Their music definitely influences everything I do, but mostly the piano and the way I play guitar. And they really influence the way I write. But with Kid Cudi, the way he writes is very, very vulnerable and his inner thoughts are coming out in his music and that's something that's super rare and something I try to do.
In terms of your songwriting process, do you feel like the lyrics usually come to you first? Or do you focus on the instrumental music before adding the lyrics?
It all depends. Sometimes I'll start with a chord progression on guitar or I'll be sitting around or doing something, and have something come to mind and I just write to it, or I'll follow the sound on Logic, a recording software, and build a song around nothing concrete, just the idea I had in mind. My song 'Beyond the View' was like that. I just played a bunch of instruments and I was like, 'Oooh that sounds good, that makes me feel something.' I had a deep conversation with my mom the morning I wrote that song, so later that afternoon I was producing and recording these instruments, and I started thinking back to what we were discussing that morning and then it quickly became a song. Then my buddy Hood Taylor came over and I showed him the song and his jaw dropped. It became the fourth track on my EP and the first single.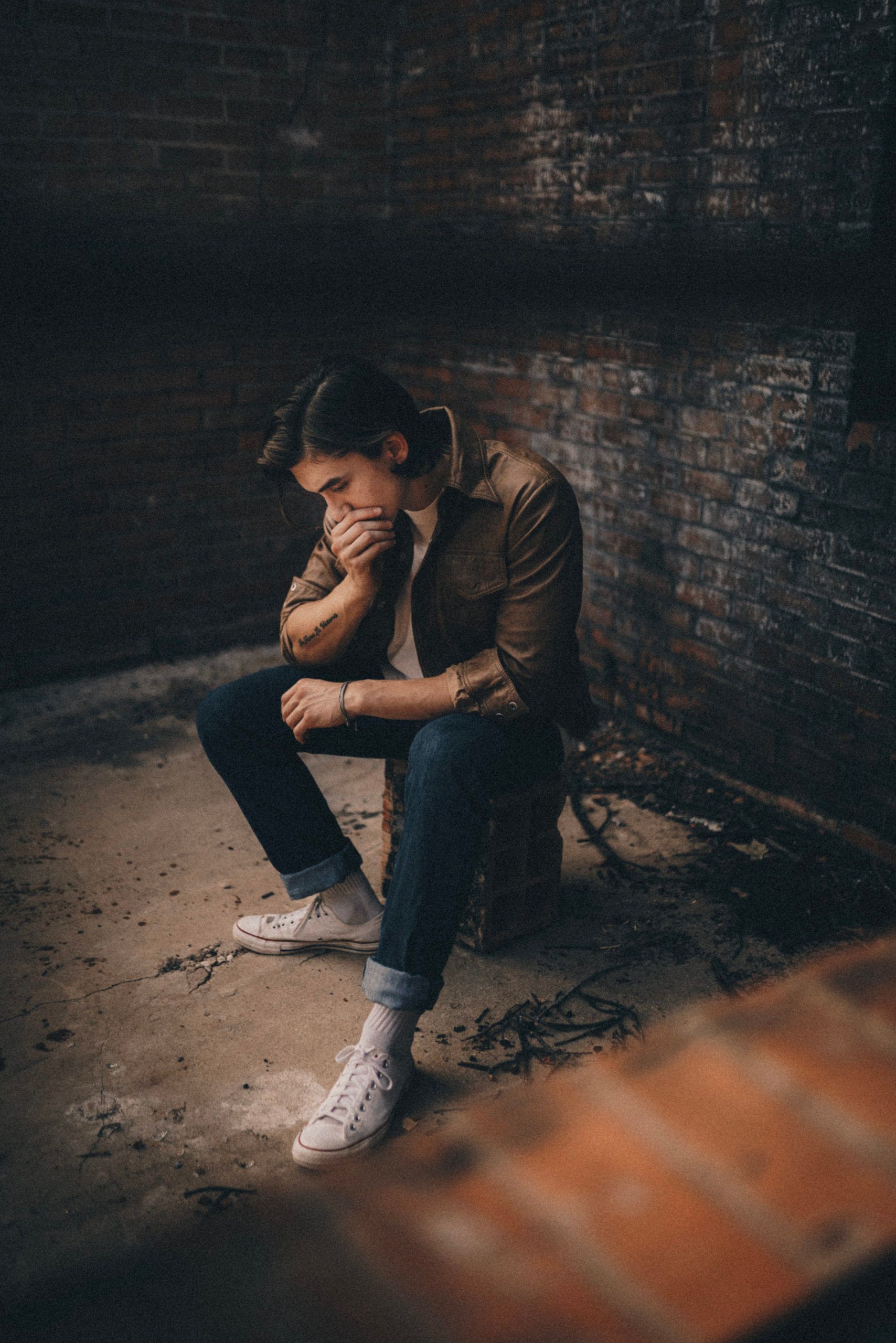 Now that your EP, anxiety & mixed emotions, has been released, what are the next steps for you? Are you thinking about making new music videos or setting out on tour soon?
I want to do a music video and I want to keep playing shows and hopefully tour as a supporting act for different people. I'm planning a move to LA, so I'm trying to figure that out first in terms of details and scheduling. With the EP, I wanted the songs to be consistent with what I put out already but after the move; I want to focus on creating without artistic restriction and see where things go organically. anxiety & mixed emotions really dealt with things I was feeling and had been dealing with leading up to this big change and the stage of life that I'm in. The next project, whatever it's going to be, is the chronological next step of what I'm going to do with my life. But the songs on this EP helped me process and deal with things that were going on in my life at that moment in time, and I hope that they can do the same for anybody who listens to them.
Writers typically have a first reader for their novels, so I was wondering if you have a first listener for your music?
My brother, Jacob. He has always had an ear for good music, and he knows instinctively what works and what doesn't, and he has never let me down. He'll be honest with me, which I really like. I do like to show the songs to a variety of people like my parents, my sister, my friends, and then people that are in the music industry with me that are either musicians, writers, or producers that I know because they'll give the real feedback.
interview by Sam Cohen
photography Trong Hoang
Listen to Chance's EP anxiety & mixed emotions below.