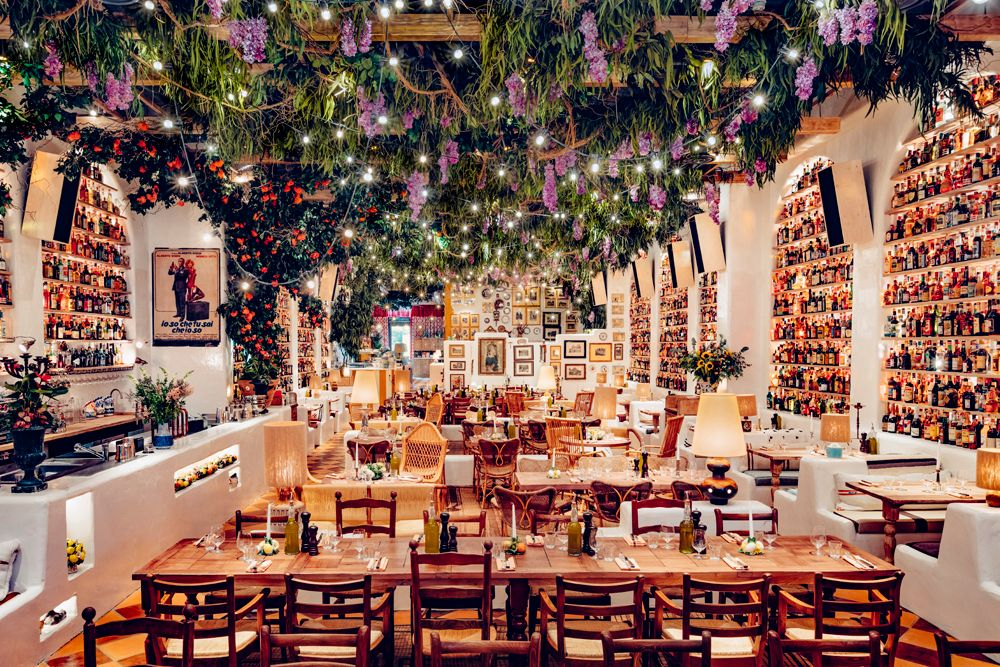 Circolo Popolare
Think metre long pizzas, melt in the mouth burrata, oversized lemon pie puddings and very alcoholic tasting rum and triple sec cocktails served in 'topless' mugs.
Thousands of bottles of alcohol occupy every window in sight, with the skies filled with hanging foliage intertwined with fairy lights to evoke England's very own Sicilian dream. I introduce you to an Instagram snapper's paradise, Circolo Popolare.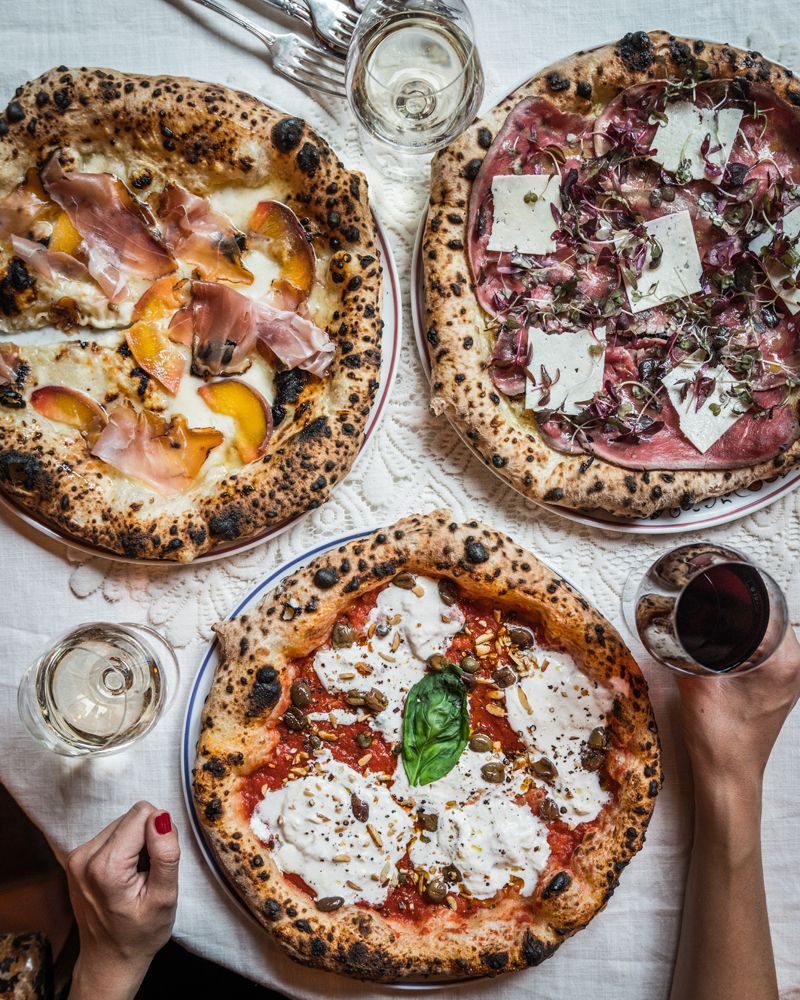 You've probably already seen numerous videos of the tableside servings of steaming hot 'La Gran Carbonara.' Served from a hollowed out pecorino cheese wheel, waiters happily perform what can be described as the pasta performance; spaghetti is tossed and to customers delight, extra cheese is scooped from inside of the wheel. Walking through the restaurant it's clear to see this is a star dish, patrons glued to their phones as they document the production.
Sister to London hotspot Gloria – the 70's Capri-style Trattoria in Shoreditch – both restaurants are children to the Italian Big Mama Group. Their French founders, Messrs Victor Lugger and Tigrane Seydoux are no stranger to this flamboyant, over the top approach. With six similar restaurants across Paris, a food market 'La Felicita' and another restaurant in Lille, all are proof that their approach is a booming success. Many fan favourite dishes from Gloria'smake a reappearance at Circolo (the Carbonara cheese wheel and oversized Lemon Pie) along with several new entrees to evoke Circolo's differential Sicilian – Mediterranean theme.
Both the drinks and food menu show a variety at a decent cost, with antipasti dishes all for under £8 (except the burrata) and pizzas averaging at £14; from black truffle to ricotta and prosciutto. The metre long options did not go unnoticed; choose two different pizzas and have them delivered as a conjoined 1 metre pizza at no extra cost. An entrée only available at Circolo are the skewers 'straight from the Sicilian grill.'
Our evening began by sharing the burrata, a gooey ball of goodness, injected with pesto that spilled out with one cut and served on 'pane carasau', a traditional Sicilian flatbread; pure heaven. Although we didn't try them, the pork empanadas are also a restaurant firm favourite.
The Bellini Spritz of white peach puree and prosecco arrived with a satisfying foam head and was a refreshing slice of Italian heaven. We later enjoyed some dry Pinot Grigio – Terra Alta – for £7 a glass, very reasonable for a restaurant just off Oxford Street, and delicious.

For mains, we had to try the starring carbonara dish – only available between two (£16 / head), along with the seafood pasta – 'Crab me by the paccheri' (£20). Several dishes managed to nab some witty names, my favourite being 'Emrata Burrata,' AKA Emily Ratajkowski, known on Instagram as 'emrata'… private joke for those who know the star. Right on cue, the pasta arrived along with our incredibly attentive waiter, who performed the long awaited pasta performance, scooping us out as much extra cheese from the wheel as we wanted. The dish was rich, overloaded with cheese and defeated us quickly, both unable to finish. The crab left us divided, I found it slightly too fishy but the pasta was delicious. Another pasta option to consider is the pork ragu and aubergine, also only served for two people (£14 / head).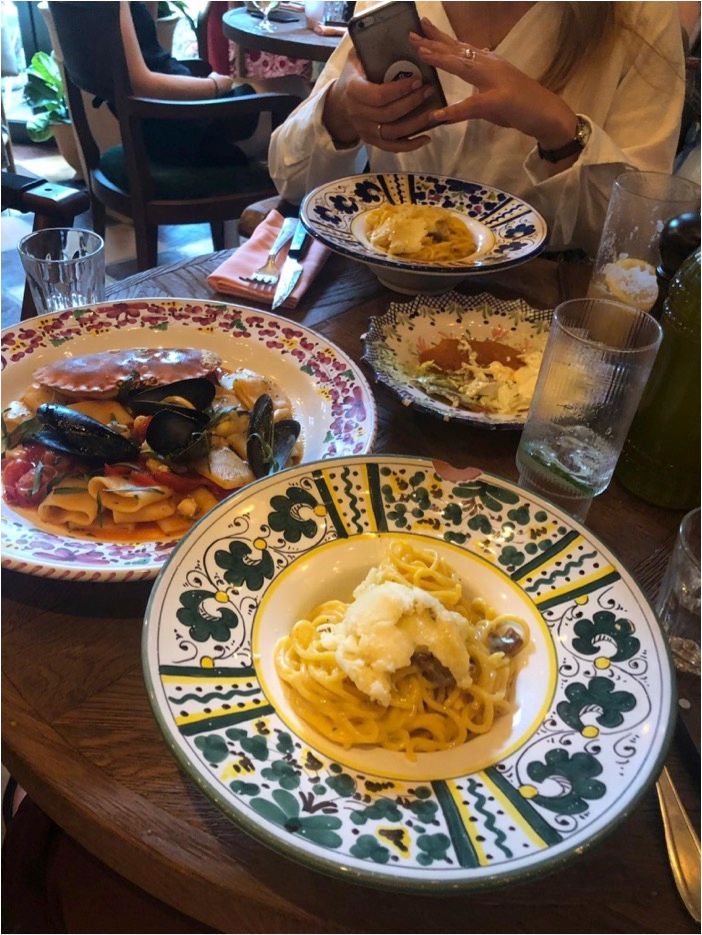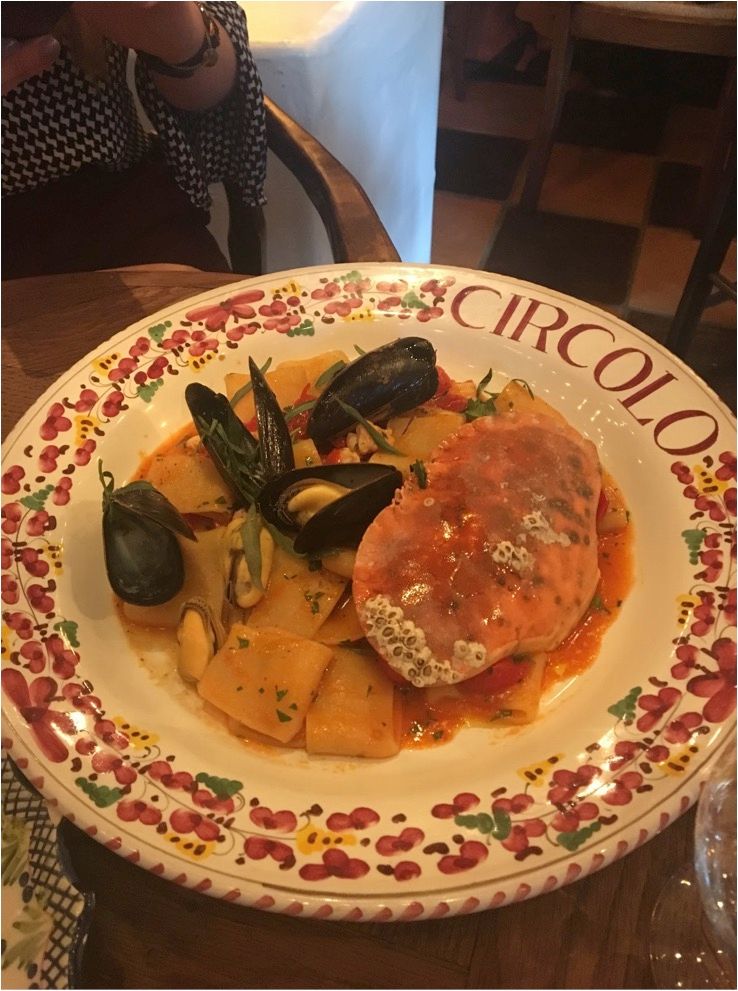 For dessert, we managed to squeeze in the recommended Tiramisu (£6/ serving) and also try one of their homemade gelati', the cookie dough (£6/ serving). Both were delicious, the ice-cream had a smooth nutty texture with chunks of cookie. The oversized lemon pie puddings also looked divine (£6/ serving).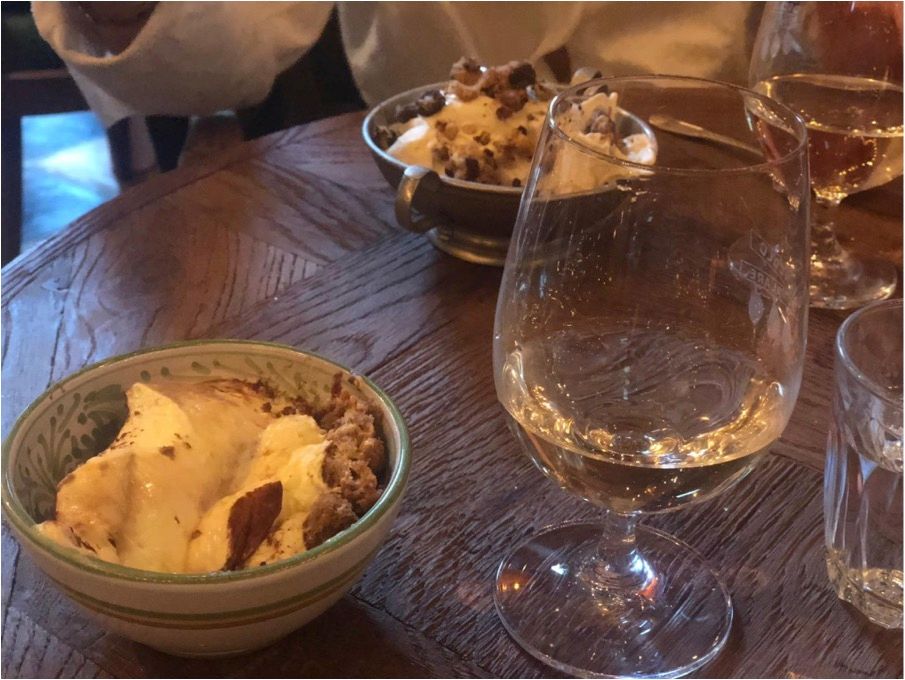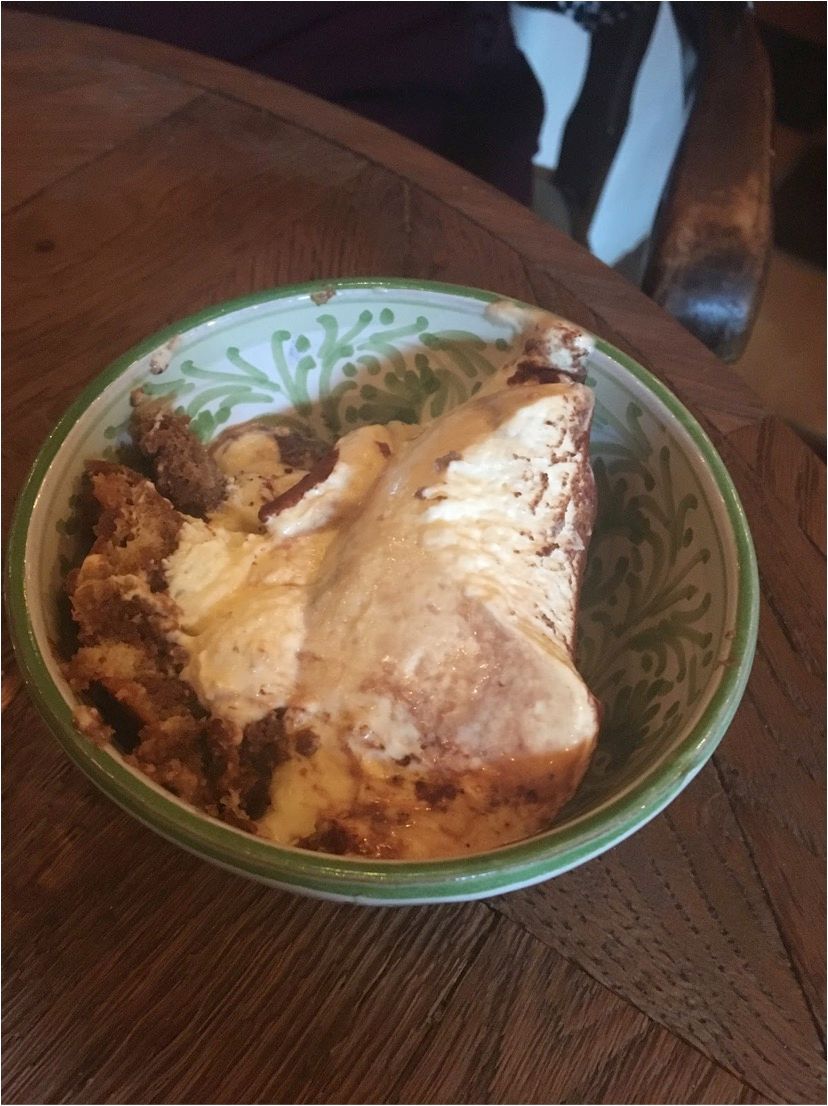 It's clear to see this interior vision is any Londoners after work dream. The little slice of Sicilian heaven makes you forget your day spent slogging away in the boardroom, feeling a million miles away from Oxford Street just around the corner. Despite the wandering queue that seemed to have grown as we left, the 9,000 square feet space (with 280 covers) offers more than enough seats. Aside from the morish food, visiting Circolo, like Gloria's, is an experience. The impeccable service and friendly staff only heighten this, making acts like the pasta performance such a highlight. With an outdoor terrace and head to toe Italian decor, the restaurant is set to entertain from the moment you walk in. Then it's over to the customers, who almost instantly willingly begin snapping the scenes. Just like that, their marketing is done for them. Genius.
For more info on Circolo Popolare visit www.bigmammagroup.com/en/trattorias/circolo-popolare
By Miranda Bunnis www.mkbunnis95.wixsite.com/mirandabunnis