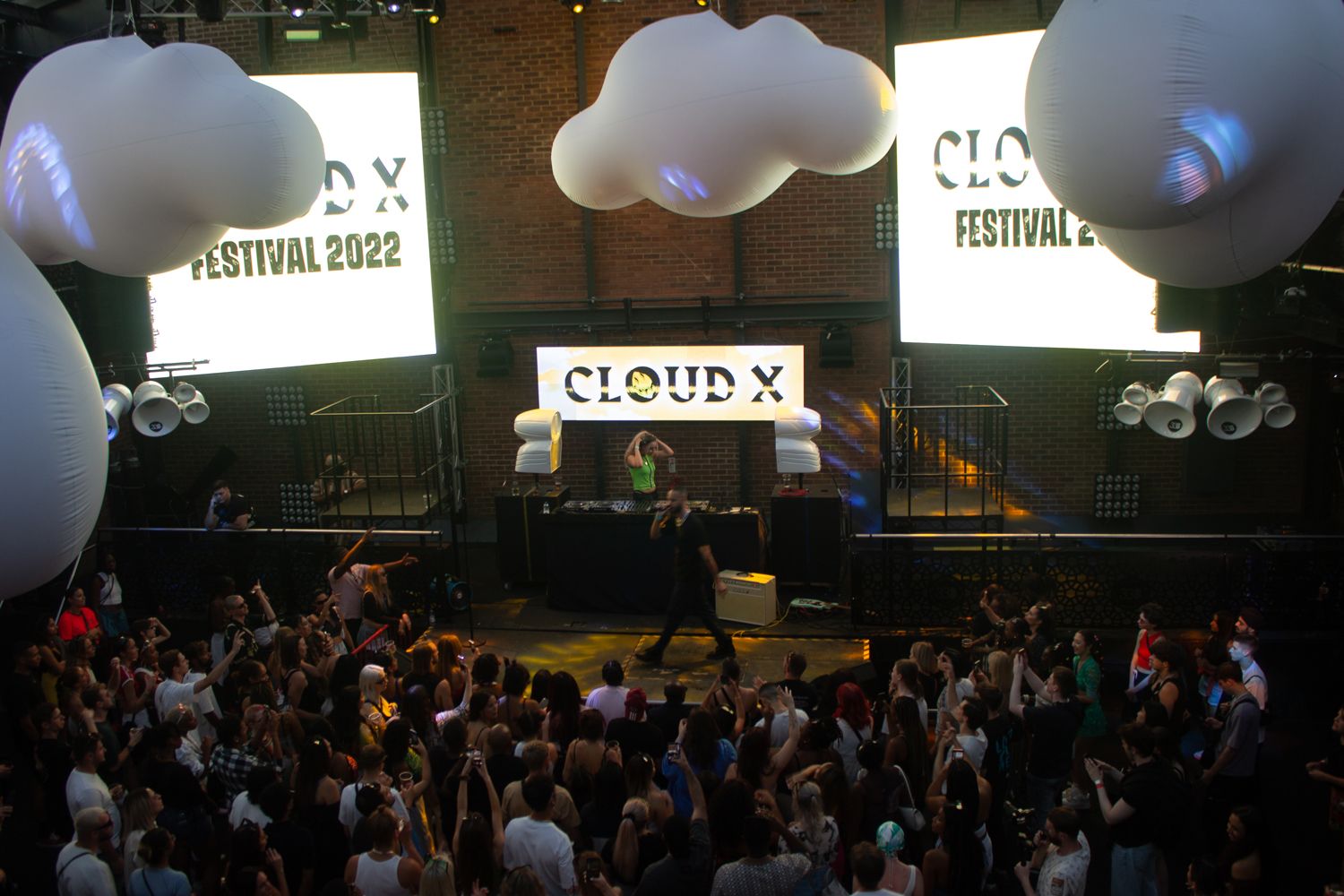 Cloud X Festival 2022
It's safe to say that this year has been a great return to festival season and as we reach the end of summer that means that the first festival season post Covid is almost complete.
Having done my time at Wireless last month I took it upon myself to check out a different kind of festival over the weekend. Heading down to North Greenwich with the sun shining I took a trip down to Studio 333 for the Cloud X Festival.
A relatively small festival in size, it was quite a quaint set up with a simple outdoor situation set with a DJ booth, a bar, some food stalls and a good vibe. As well as the indoor Terrance which saw a number of artist take the stage throughout the day.
From when I arrived halfway through the day the vibes had already been in full swing. Getting acquainted with the outdoor vibes I just missed out on the Soulection takeover but managed to catch a number of the Sensational Sounds DJs as they set the vibes outside from 6pm till the end of the night.
Witnessing the likes of Intalekt, Mastaque, elladhc, on the decks the vibes ranged from Afrobeats, to Dancehall to the ever nostalgic and popular sounds of UK house. From the moment the DJs were on the decks it was a perfect soundtrack to the sunshine.
Meanwhile inside saw a number of artists taking the stage with a variety of vibes which started with Sasha Keable, Bigg Pigg and ended with the one and only DJ Spinall, it was an eclectic variety of music. Standout moments had to be Sam Wise who brought energy which resulted in my handheld fan running out of battery. Not to mention bringing the energy levels to an all time high before passing it over to DJ Spinall. Proving once again that African DJs are elite and will always understand the assignment from when he first took to the DJ throughout his hour long set. Yt was the perfect end to the night.
As a first time attendee it was a good experience and wrapping up the night felt like this is a festival that will definitely see me again.
For more info on Cloud X Festival visit www.cloudxfestival.com
Words by Seneo Mwamba
Top image – Santino Le Saint