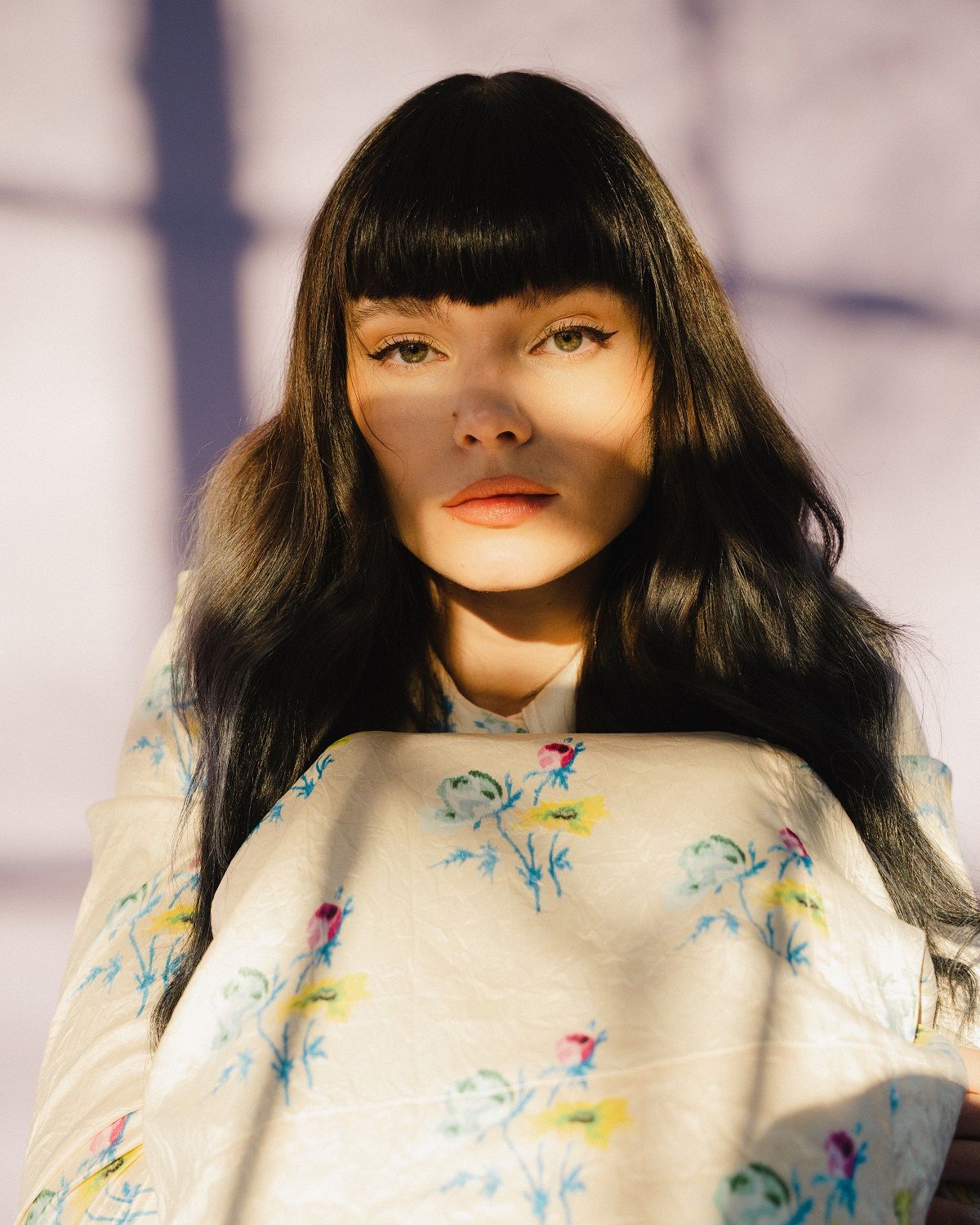 Winona Oak
Winona Oak has just released her debut album, Island Of The Sun, a beautiful collection of personal tracks.
Growing up in the forests of Sweden on a small crop of land called Sollerön, Winona Oak spent her time reading books and using her imagination to create different universes in her mind. Having such a nature-filled upbringing has helped Winona to stay grounded and find herself without worrying about what others think. Oak holds on to that and pools it into her songwriting, penning tracks that have deep meaning to her such as Mother and daughter and NDA to name a couple. It wasn't always easy for her to keep such a level head, moving from Sweden to LA meant she suddenly found herself in a world where what you do for a living came before who you are as a person. Thankfully that hasn't stopped her from staying true to herself and creating music she loves.
Winona's debut album takes inspiration from her upbringing. Island Of The Sun really gives you a glimpse into her world as a beautiful representation of who she is as a person and artist. The closing track, Jojo, serves as a letter to herself after feeling "Helpless, frustrated, and completely overwhelmed inside the frames of society". The album has moments of upbeat electronic pop, catchy choruses and beautiful harmonies whilst also entertaining some sombre, thought-provoking instances.
Already having collaborated with electronic producer What So Not and Electronic/DJ duo The Chainsmokers, Oak is already making waves within the music industry. With her debut album out now, 1883 Magazine sat down with Winona Oak to chat about how she wrote it, growing up in Sweden, and her lifelong passion for horses.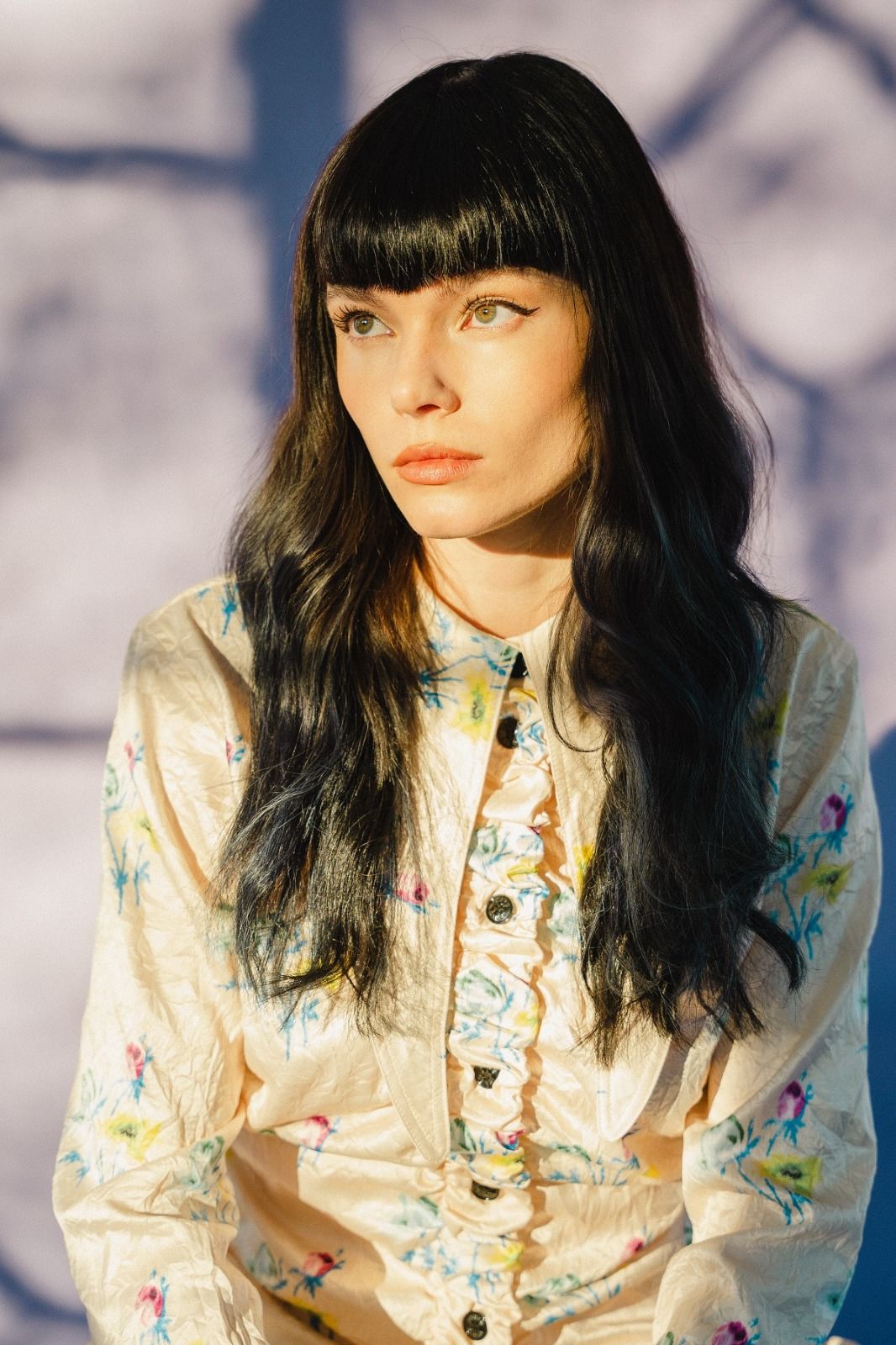 Hi Winona, your debut album is out now. Can you please tell us a bit about the writing process behind it?
Some of the songs are actually from my first EP, Closure, and some of the songs have been with me for about four years which feels pretty crazy, thinking about the process of this album. It's been a long journey, so to say.
I think the hardest part was actually choosing the songs that would make it to the album as I had too many that I wanted to put on but am really happy with how it all turned out. I am so excited about all of these songs and think they complement each other pretty well. I love that I have variety, some acoustic moments but also those bigger pop songs as well. Yeah, I'm super excited!
How does it feel to have such a personal collection of songs out in the world? Are there any tracks more meaningful to you than others?
It's always very scary to share the many parts of myself. I think it is just as important as it is scary because I know other people might need songs like them in their lives.
It's also a beautiful thing. Songs like Mother and daughter and NDA are extra personal to me. My experiences in the music industry and just in the world as a woman, made me really feel as if I had to write songs like NDA and Mother and daughter, my mom is everything to me. I feel like it's a lot more scary now that songs are even more personal, I have never written a song about my mom before.
How different did you find writing an album rather than an EP? Do you see the album as one long piece of storytelling or a collection of shorter ones?
I would say it's a collection of short stories but they are in the same book if that makes sense? When I was writing, I was just writing songs that I felt picked me. They were just created in the moment because I never had the intention of writing an album with a specific theme, I just let myself create whatever I wanted to create and this is what I came up with.
I think it would be really interesting in the future to focus more on a couple of subjects but I don't know if my brain is wired that way, that's the problem.
Growing up in such a beautiful part of the world must have been amazing. Can you describe what it was like, in particular how you think it has influenced your music and you as a person?
I think growing up in such a small area of the countryside, part of a small town, made me create my own universes. Pretty early on, I would write stories and I read so many books when I was a kid, I would always create my own world. It just felt like I could go into my own bubble.
Maybe it's because I barely had any TV channels, being before social media and all that so I was pretty free to just use my imagination.
I remember when I was a kid I would go out into nature and play so much. I would create these castles in my head so I think that has definitely shaped me in the way I write music and the way I work as a person.
You mentioned growing up where you did has kept you grounded and allowed you to do what you wanted without fear of judgement. After moving from Sweden to LA, was it difficult to keep that mindset?
Yeah, it can be difficult to keep that mindset. Overall, it's harder now with social media and all the judgement from society in general. It is harder when you are a part of a city like LA because you see a lot of people and the first thing they ask you is "What do you do for a living?", it's very important to them what you do, not who you are as a person.
I think for me, it was a bit harder to adjust to that and find genuine people. I did find so many beautiful people in LA that I'm very grateful for but seeing all these perfect, polished images all the time made me also question myself. It made me feel like I needed to be perfect, almost. I think it's pretty toxic to be stuck in that for too long as It's so important to keep your distance from everything. In LA there are a lot of amazing things, you have so many different cultures, adventures and people are very mesmerising but it's also not exactly reality.
We must talk a bit about your love and passion for horses. You spent 10 years on horseback partaking in vaulting and dressage, both requiring the highest technical skill. Please tell us more – How did you get into it and do you still participate?
Growing up, my sister would put me on horseback before I could even walk. I grew up with animals in every corner of our home. We had horses, we had birds flying around, and we even took care of a crow who would sit on my sister's shoulder. So many animals in every corner.
I started competing in horse jumping when I was around five-years old on a horse called Victoria. The horses were a part of me and whenever I felt sad, I would just run down to the stable and cry with them. I felt like I could always talk to the animals whenever I was lonely and feel like I love animals more than people sometimes.
I don't really do that much horse riding now, I guess my life is just too hectic. It's hard but my sister has horses so I am definitely going to try to go there. When the European tour is over, I'm going to go to my sister and just ride horses for a couple of days because it makes me feel so relaxed. The way you connect with them is so pure because it is a connection without words and so very special.
You have already collaborated with some amazing artists such as What So Not and The Chainsmokers. How did those collaborations come about? And who are some others you would love to work with?
For the What So Not collaboration, we actually met on the Neon Gold writing trip in Nicaragua in 2017, which was a very special one. I remember recording in the middle of the jungle with no power, just recording with a USB mic. It was a very cool experience which definitely changed my life, that trip. That's where I met Neon Gold and many producers and songwriters. It kind of opened my eyes to see a totally different world around me making me realise I could actually do this, you know, full time. It was really, really cool.
The Chainsmokers and I met pretty shortly after, I think within a year, so I had a full year of experiences and life changing-moments. I definitely think it's a case of when you know someone who knows someone… It's always like that, where they just put people together with people. I am really, really happy that they also kind of took a leap of faith with me because I didn't have anything else at the time, I was just a nobody to them. They decided they wanted to work with me and put me on the album which was a very life changing moment, just being able to reach out to so many people. It was at the same time I signed with Atlantic and Neon Gold as well. They definitely just decided to believe in me.
There are a lot of people that I want to work with. I mean, there are so many talented people, I can't choose. I want to work with more producers, more pop queens and do duets which would be really cool. I think that's something I'm definitely gonna keep in mind for my next album, to maybe do some more collaborations because it's so much fun.
What songs from your album are you most excited for people to hear? Some real stand-outs for me are Yours Tomorrow, Mother and Daughter and of course the closing track Jojo.
It's so hard, I can't really choose as I'm excited for everyone to hear everything. I think for me personally, Mother And Daughter. Yes, I'm really excited about that, as well as Radio – it's such a fun song, one of those songs that I felt I wasn't able to create because it has that happy album vibe to it. A song which has a narcissistic narrative but in a very humorous way. It's about taking back your power and feeling like "Hey, you actually deserve to feel beautiful, you deserve to feel loved, you deserve to feel everything that you're not feeling right now" so it is really important to me. Also NDA which is one of my absolute favourites. It's hard because I really love all those songs on the album and I'm really happy with how it all turned out so I can't really choose.
Finally, what can we expect from the world of Winona Oak in the future?
I'm still figuring that out myself! I'm definitely super excited to step into this new era as It's so fun playing live, meeting people, and just seeing them in the room reacting to your song in real life. It's pretty cool.
I'm excited to write more music and eventually I'm going to create another album but have no idea what it will be like, which is so exciting! I just love creating whatever feels authentic to me and turning all my pain, all my experiences into art and just being a voice, you know.
Island Of The Sun is out now. Follow Winona @winonaoak
Interview by  Gabi Oates