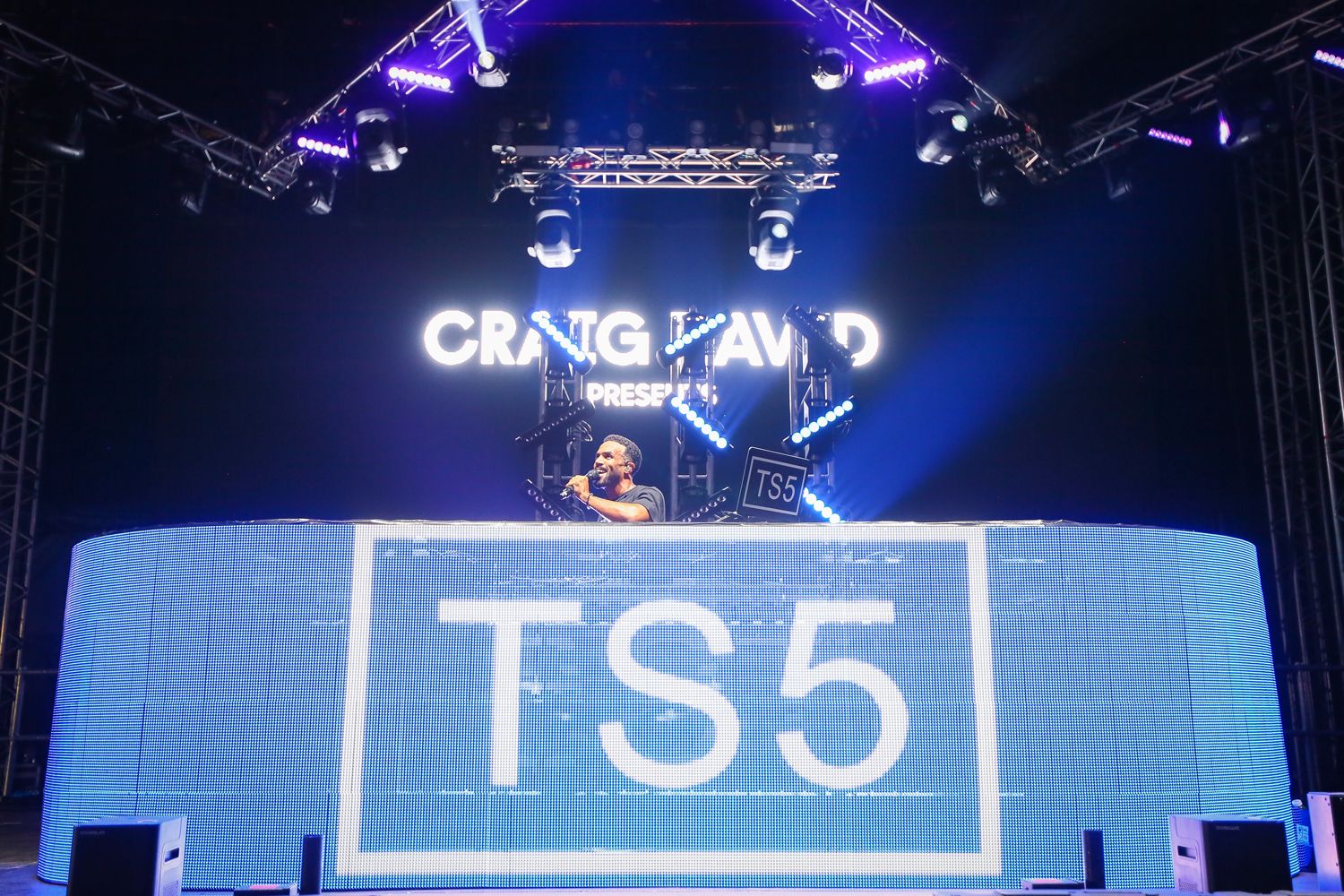 Craig David
'This is only a stepping stone to something else.' 
Garage legend Craig David tells 1883 about his groundbreaking TS5 parties and how he's using the platform to help hone and celebrate homegrown UK talent.
In the wake of the release of his latest single Do You Miss Me Much. Craig David recently took his TS5 project to SW4 festival where he curated a line-up of the UK's freshest young talent including Mabel and Big Zuu. 
1883 caught up with the British icon backstage at SW4 to talk about how TS5 was transformed from its humble but nevertheless fun sounding (tequila shots with Craig David anyone?) Miami house party beginnings into a global event which celebrates and bonds two generations of UK music and what the garage scene means to him in 2019.
So TS5 all started while you were away in Miami, can you tell me a bit about that?
When I was away, it was a stay for me that was a bit of a holiday that was extended, and it should have only really been a holiday if I really look at it. But I look at the positives which was that TS5 was born. I went there and I just felt that there was something more and it's funny how in hindsight looking back; there were all these moments that happened at the time that I kind of felt was something special but I didn't know what the next thing was. I think that's what made it feel like such a beautiful journey to get to: here.
And the concept came from throwing parties from your tower suite in Miami..
Yeah, tower suite, house party, 10 people, quick pre-gamer, couple shots, played a couple tunes and it kind of evolved where I started to say, 'look I don't want everyone messing around with the playlist' because it kept skipping from so many different genres of music and it was peeing me off even though I was slightly waved on the tequila. So I got a little dj setup, started playing some tunes. Everyone's like: this is cool, we didn't know you dj, next thing it's like, ok where's the mic? So I went and got the mic and next thing I'm sort of hosting and hyping people up; saying lets get a couple of shots for the people over here and paying compliments to the people coming in. So 10 people starts turning into 20 people, and people start inviting their friends and all of sudden its 50 people and then I've got to start getting a guest list together. 150 people max; rammed out the whole place, drinks on tap, food on tap and it got to the point where it just tipped to: this is something bigger, something organic's happening here. Fast forward and here we are.
What was the impetus behind having it grow into something bigger where you've taken it global? 
People would say, how can I listen to this back? It was sick what you did. So I'd do these Soundclouds and I was like, why don't we take these Soundclouds and we can put them on radio stations in the UK, and that was the next move where we got it on Capital, putting out the shows in Australia and other people were getting on it. Then we thought why don't we put our first TS5 here? So we did one at Oslo, Hackney, which was 300 capacity and we put out golden tickets where you could win two tickets and I'd put them in places. We jumped to all these festivals, did Glastonbury with 100 thousand people going nuts to the same thing that the 10 people were in Miami. And then to get an SW4 takeover tent? To have a whole tent with all the different artists where I was able to curate properly? It's sick. So it's a proper organic thing. This is me back when I was making mixtapes.
And your using this platform to promote new up and coming talent. How important is it to you to use your influence as someone who's been in the industry for nearly 20 years to give these opportunities to a younger generation? 
It isthat. The whole thing. If I look at the songs from Following My Intuitionalbum which was 2016; the artists that were on that album, when I see the trajectory that they've continued: it's the best thing ever. I'm seeing all the people coming through so for me to get as many of those artists on this curated playlist; I love it.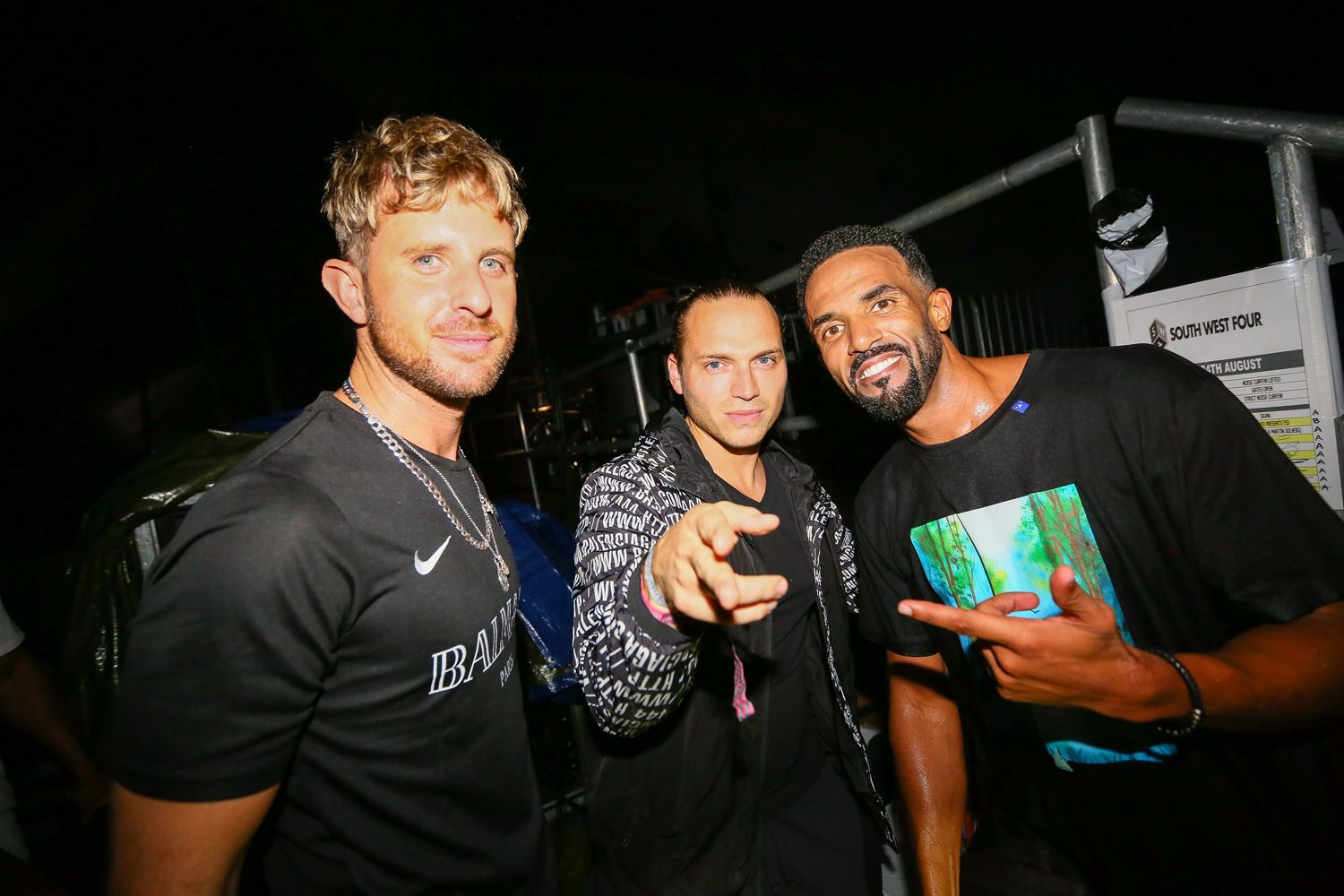 And what's the most exciting thing for you about UK music at the moment?
Its diverse, it's fresh, it's always exciting. I think garage music feels like it's now very new, it doesn't feel like it's throwing back to things that we're used to. Through the Jorja Smith and the AJ Tracey tunes, through Miraa May who's wicked and who's coming through, Conducta who's been pushing the garage scene for a while. When you see people actually doing it 'new', it becomes relevant and 'now' to a whole new generation who may have said 'ah yeah I know the garage scene from back in the day'. So I think the scenes moving, it's ready, it has all the elements of the new school and just a couple of those moments that I knew made garage for me.
You've said that your latest single Do You Miss Me Much is almost like a gift to your long-standing fans who wanted a straight up garage track. 
Do you know what it is, I think I just wanted to get back on that and just make sure it could stand against some of my own big garage tunes because I never want to put out a garage tune out on the basis of: 'Ah yeah you put out garage tunes'. I've gotta play Rewind,I've gotta play Fill Me In after this.. Can it sit between? And I felt that with When The Bassline Dropsand with Do You Miss Me Much. So I hope people can get that same feeling because I'mgetting that same feeling. I'm getting the same buzz that I got from when I did Rewind. Which is that: catchy? cool. Wobble a little bass? Yes. MC little flow in the thing? Yes.
Where do you see TS5 going in the future?
Exactly where it's at now!
Do You Miss Me Much is out now. For more info visit www.craigdavid.com
Interview by Katie Bell @kbellend
[embedyt] https://www.youtube.com/watch?v=EgBMljH_m3w[/embedyt]