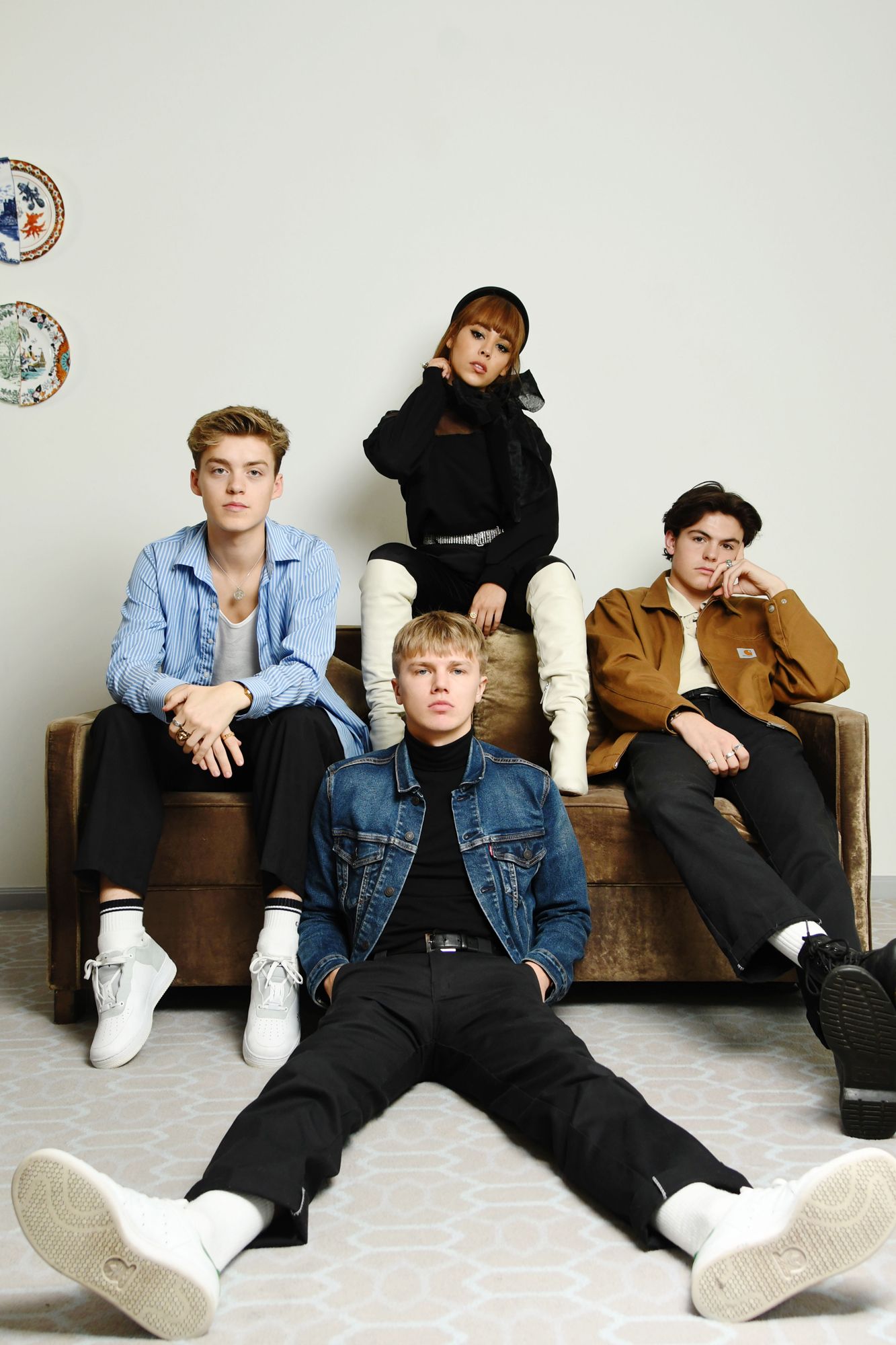 Danna Paola and New Hope Club
It's been a few months since we last spoke to the mega popular British trio New Hope Club.
In that time, they travelled around North America on their first ever headlining tour— the Love Again tour—where they played sold-out gigs at iconic venues like L.A.'s Troubadour and Toronto's Velvet Underground.
Just a few weeks ago the band announced the exact news their fans have been waiting for: the release of their debut album. Although the title hasn't been released just yet, both fans and the boys are excited to finally release a collection of songs created by them for their fans.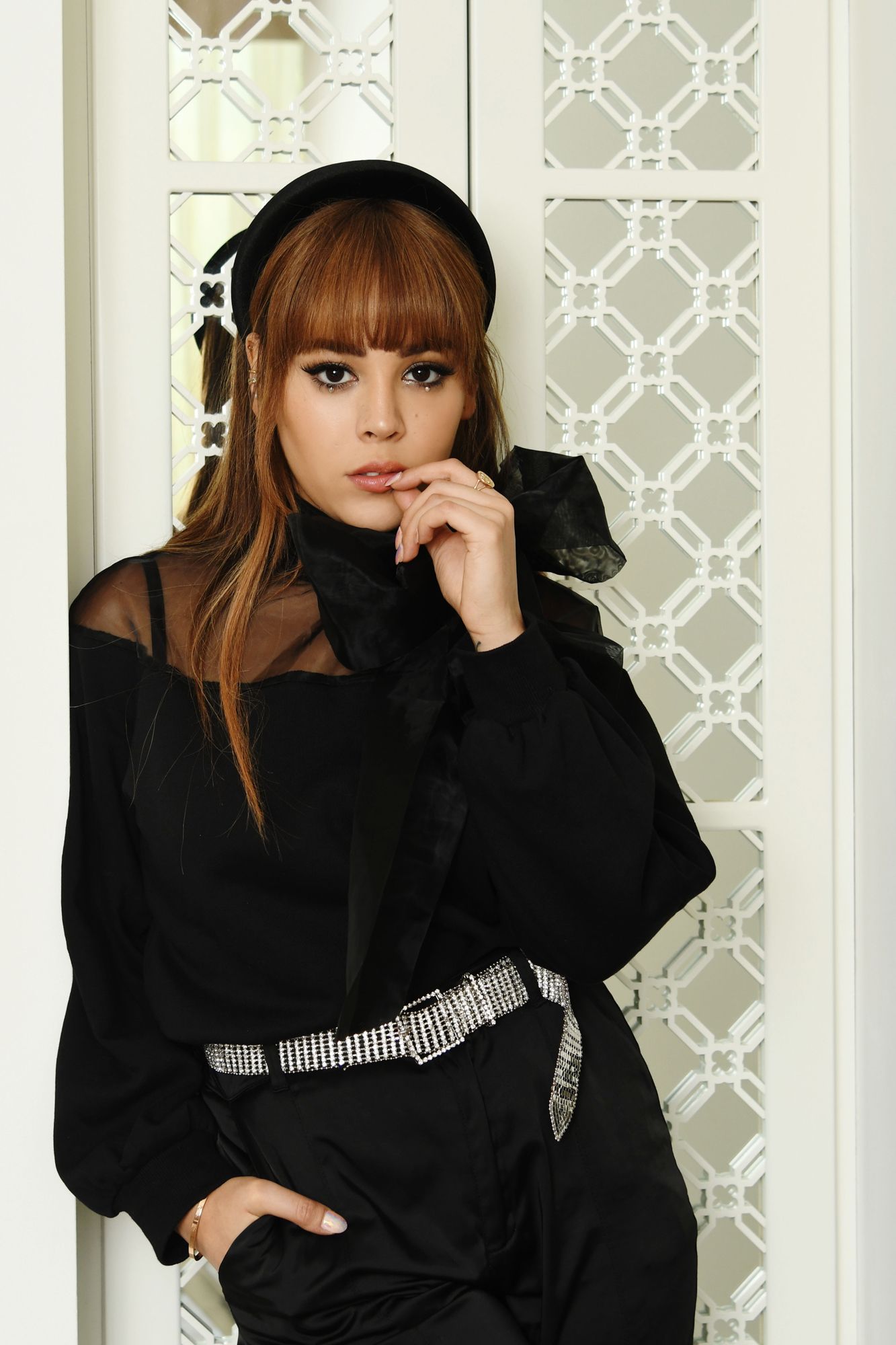 Right now, New Hope Club is on the road on the U.K. leg of their tour where they've played everywhere from Oxford to Newcastle, and then finish the tour off in Dublin in a few days time. The London show, in particular, is celebrating their newest release: a collaboration with Mexican singer, actress, and model Danna Paola. The single 'Know Me Too Well' blends New Hope Club's pop/rock vibe with Danna's steamy, sultry vocals. Although the band has been performing it live on their tour, releasing it with Danna has made it an even bigger sensation.
 We caught up with Blake, Reece, and George from New Hope Club and their new friend Danna right after a big pillow fight and right before their sold-out show in London at the O2 Shepherd's Bush where we asked the group and Mexican triple threat all about their new single Know Me Too Well, if the boys would ever have a guest appearance on Danna's hugely successful Netflix show Elité, and more news about their debut album coming out early 2020.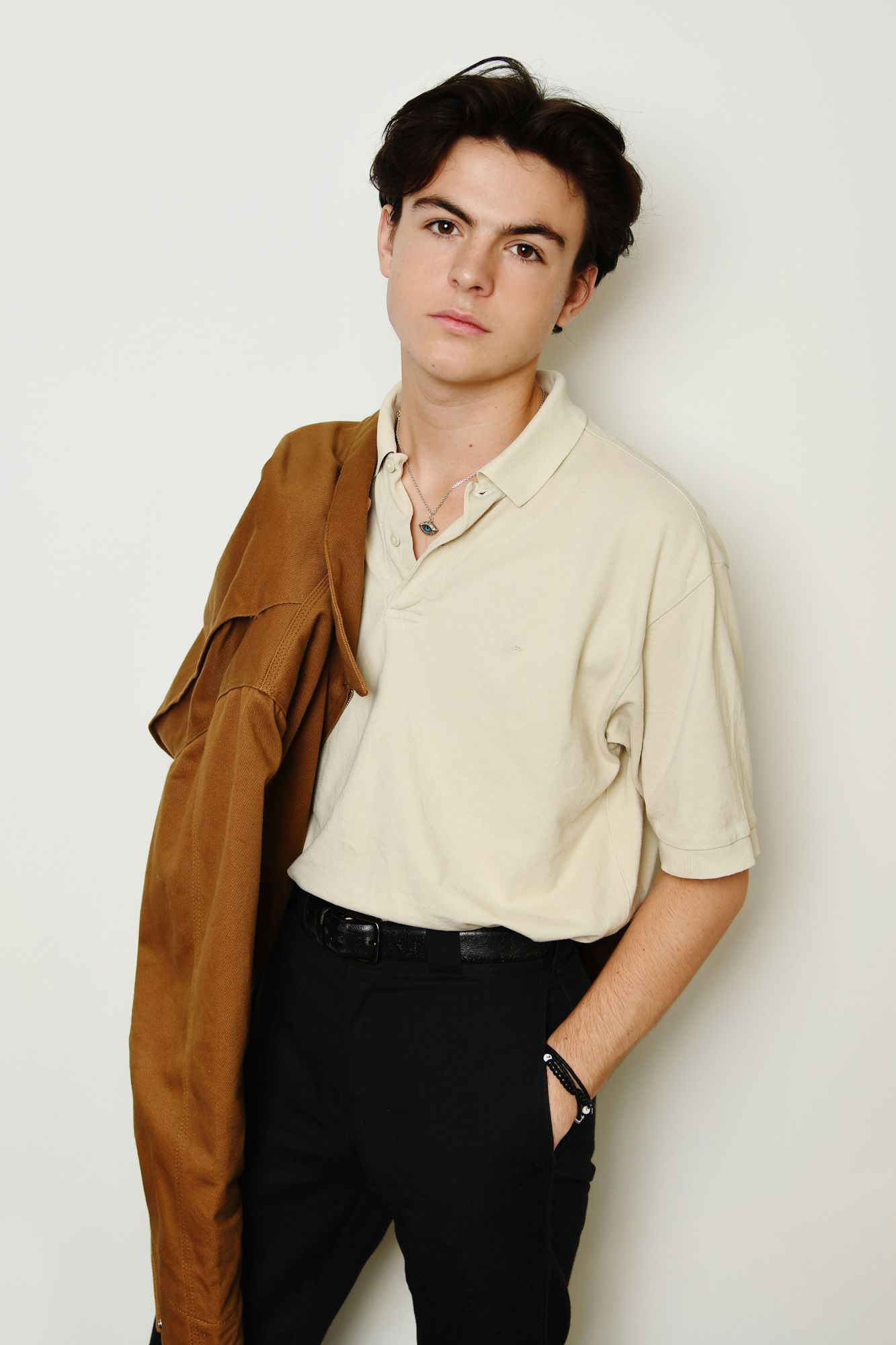 Congrats on the release of your new single 'Know Me Too Well'! How did you guys all meet and what made you want to record a track together?
 Danna: I actually received a proposal for the collaboration from Universal Music. I just Googled the guys and I started stalking them online. [Laughs] I thought they were really fun. I said, "Of course they are so cool, they are so talented. Let's do it!" I heard the song and I immediately fell in love with it.
Reece: We heard the song with Danna on it and straightaway we loved it. She has an amazing voice. So, we flew to Valencia, where we filmed the music video, and that's where we met. Now we're here, in London, ready to play a show!
Can you guys talk about what's the story or inspiration behind the song?
 George: Yeah, the song is all about a past relationship and you see that person again and it brings back all of the memories you had. There's always someone that you know too well and you know that someone knows you too well and knows all of your traits, both the bad and the good things about you. The song was written in London in a writing camp where we wrote lots of songs, but Know Me Too Well really stood out and that's why we chose it as a single.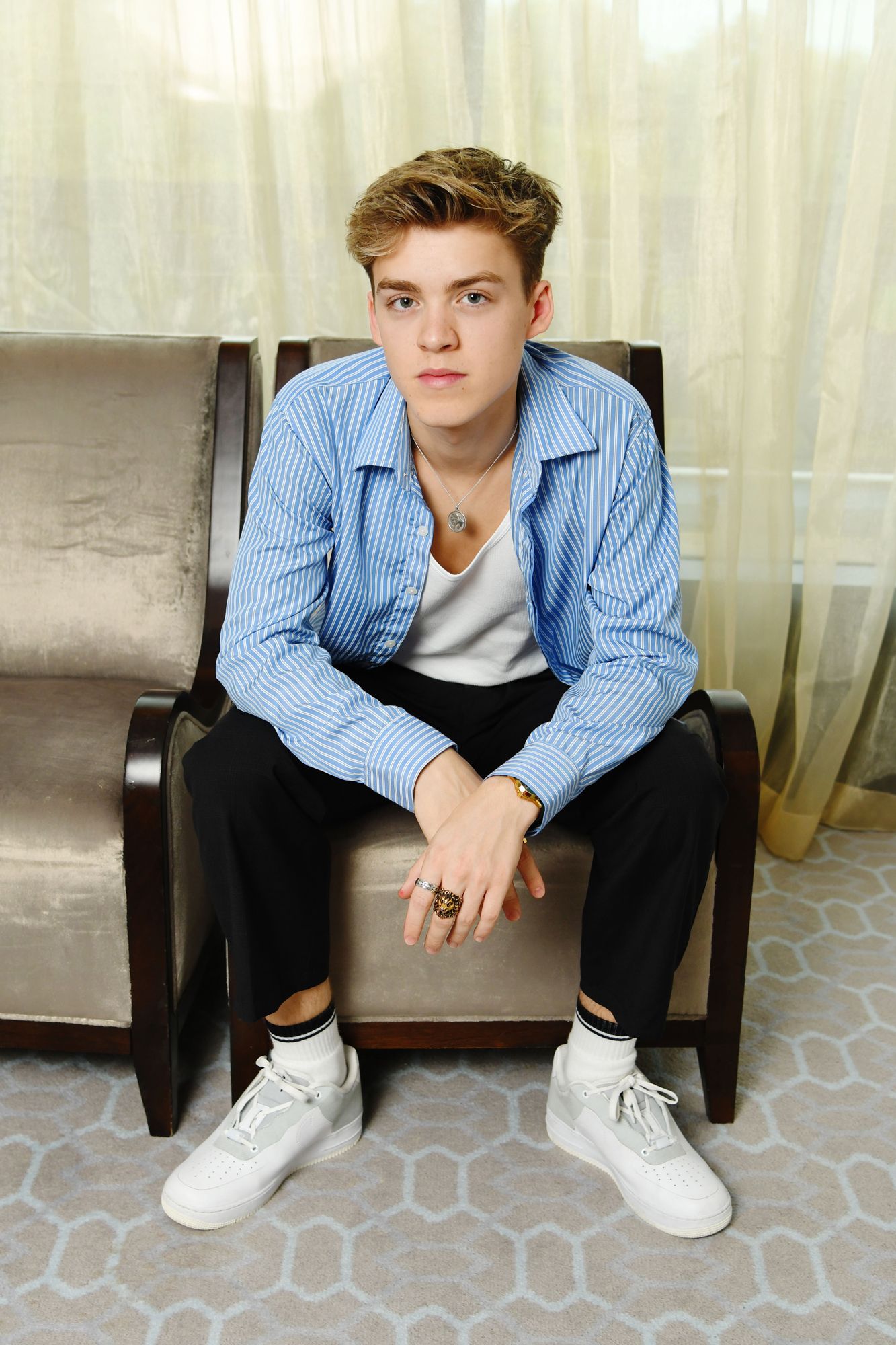 The catchy track has been on your set list for the past few shows on your Love Again UK Tour, will Danna be joining you guys on stage for your sold out gig in London tonight?
NHC: Yeah, you can tell them, this will be released after!
Danna: Okay, I was worried about a spoiler! [Laughs] I'm so excited. It's the first time I'm singing here and it's going to be great.
Blake: She rewrote the second verse, too.
Danna: Oh, yeah! I rewrote and translated the verse in Spanish because, of course, the lyrics in English are a bit different when you translate it literally from Spanish, so it was really fun to do that. We have changed a lot over the rhythm and I think its gives the song a little bit of spice! 
This is your first time performing together, right?
George: Yeah, we did a little bit in the music video but this is the first time live.
Danna: It's like breaking the ice.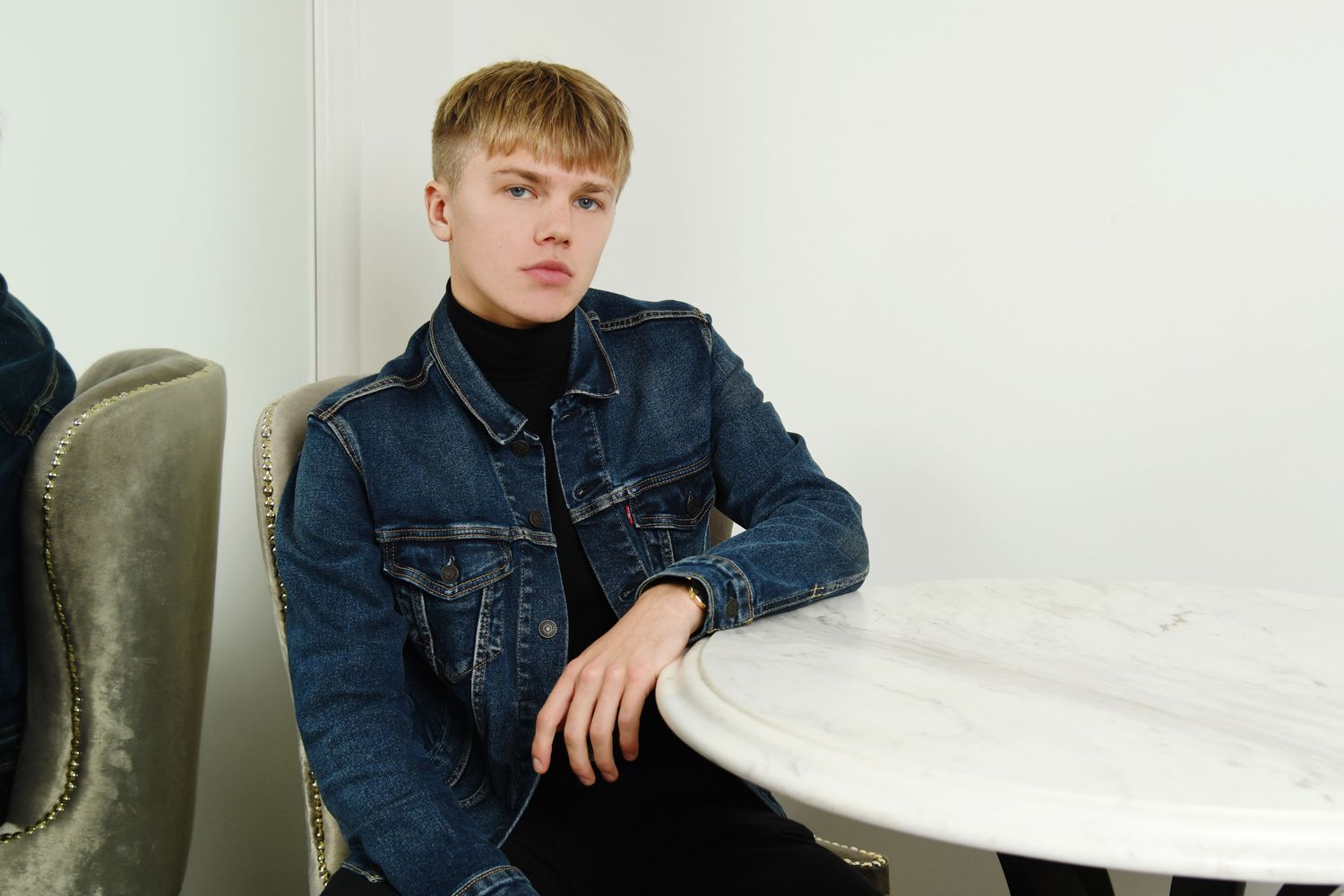 Danna, the song features you singing in Spanish; did you teach the guys any Spanish while working with them?
 George: Not really! Obviously we know 'te amo.' 
Blake: Yeah, and 'te quiero.'
Reece: Which means I love you, but more like a friend.
George: I took three years of Spanish and I can't remember a thing. Hola! Mi nombre es George! That's how you woo the ladies.
Danna, you also star in the really popular Netflix show, Elité. Now that you've worked with the boys on one of their songs, do you think they could ever join you on the show?
 Danna: Wow, that would be great. I would love to. They actually didn't see the show yet, but they should! You guys have homework tonight before the show.
Blake: Two seasons!?
Danna: Yeah, the two seasons and then we can perform!  We actually just released the second season at the beginning of September and it was amazing.
Yeah, people really love it. It's an international sensation.
Danna: I know, I know. It's weird and it's crazy. The whole world is now loving it and that's the best thing. We are number one in the world and we are shocked by it. I'm really grateful. We just started rolling for the third season just a few weeks ago, so let's see you in 2020!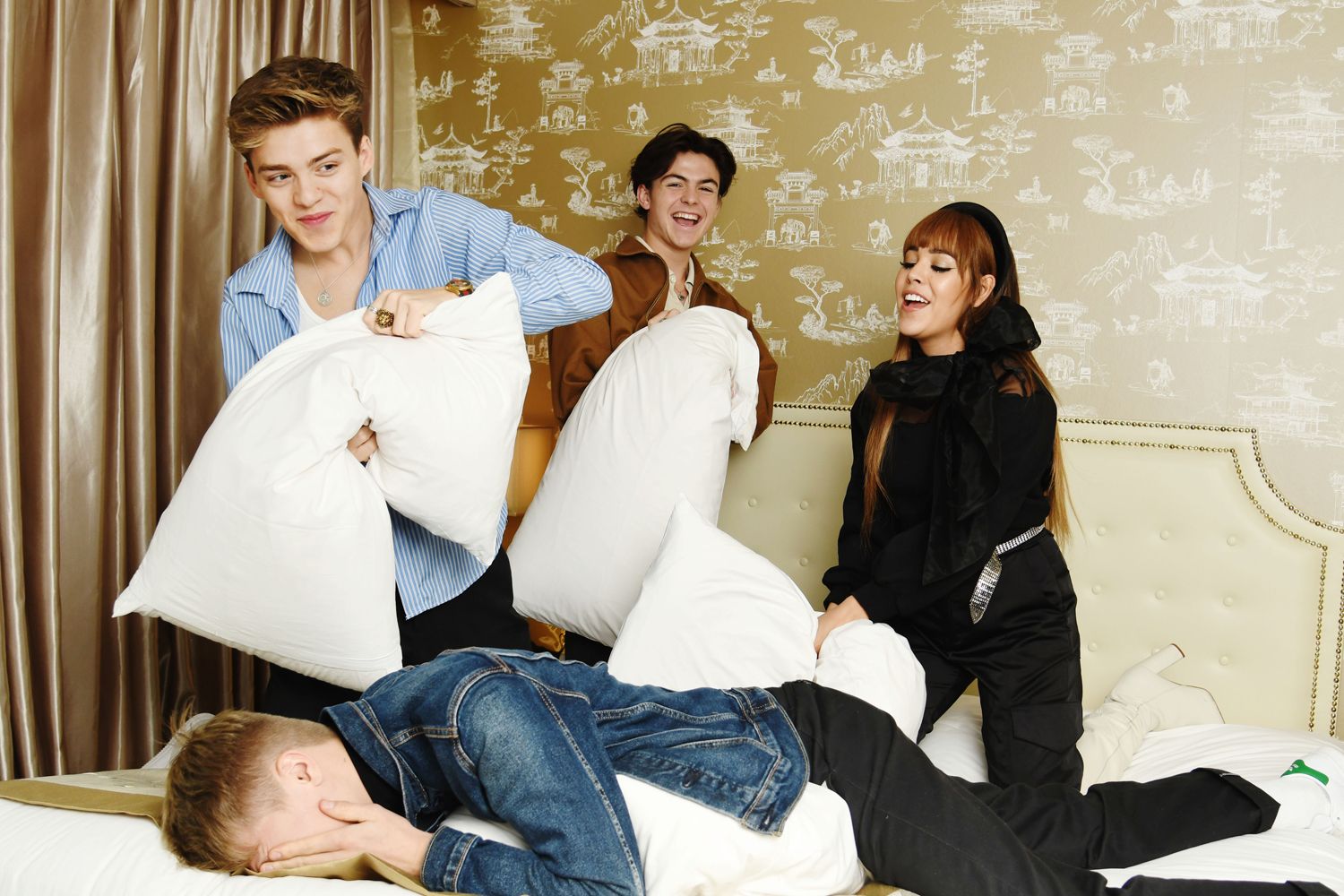 You just released a new single at the end of August, right?
Danna: I did! Oye Pablo is a real story about a real story of my epic fail in love! I give a guy my phone number. I met him on the streets of Madrid and it was a huge fail, so I wrote a song about it! His name is Pablo and we're still looking for him.
George: Oh, Pablo! What a shame.
Danna: He's Spanish but he actually lives here.
Reece: Does he? Should we put posters up or something?
Danna: No, I think he thinks I'm crazy for writing that song
George: We're going to put up posters and start searching for Pablo and he'll come down to the show.
Danna: No! But I am writing and working on my new album that will be released in 2020, so I'm really excited.
Amazing! Can't wait to hear it. Blake, Reece, and George, you guys just announced the release date of your debut album coming out in February. What can you tell us about the album?
George: We've been working on it for a long time. It's an album we're very excited about. We've been writing songs together since we first met. It's our four year anniversary today, actually.
Happy anniversary!
George: Thank you!
Blake: The album is something that we're very proud of. We're actually releasing a bundle with three individual versions of the album with two unique song, a DVD, and stuff like that. That is available to preorder at the moment.
Reece: It's the start of a new story for New Hope Club and we're so happy with it.
How does this album differ from like your previous EP and singles? Have you seen a lot of growth since you released previous work?
Blake: Yeah, definitely. The first EP consisted of songs we wrote when we were 15 and 16. I feel like now we've matured as writers.
Reece: We've gone through more adult situations as well as we've grown up. That growth is not only us and our minds, but also developing as songwriters as well, so the songs are getting better and better.
When we talked to you guys around this time last year for our Prime Issue, you guys were talking about your biggest accomplishment at that point, which was selling out two nights at Shepherds Bush. What would you say is your biggest accomplishment so far in 2019?
 George: Our world tour, definitely.
Blake: Yeah, to be able to sell shows all over the world is something that we've dreamed of since the start of the band and to be able to say that we've been on a world tour with sold-out shows is is incredible. We were very, very happy and very proud of it. Now we just want to do it again! I'm sure when you ask us this question next time, the album will be the biggest accomplishment for us.
Reece: And then after that, bigger and better tours.
Blake: We just want to keep growing.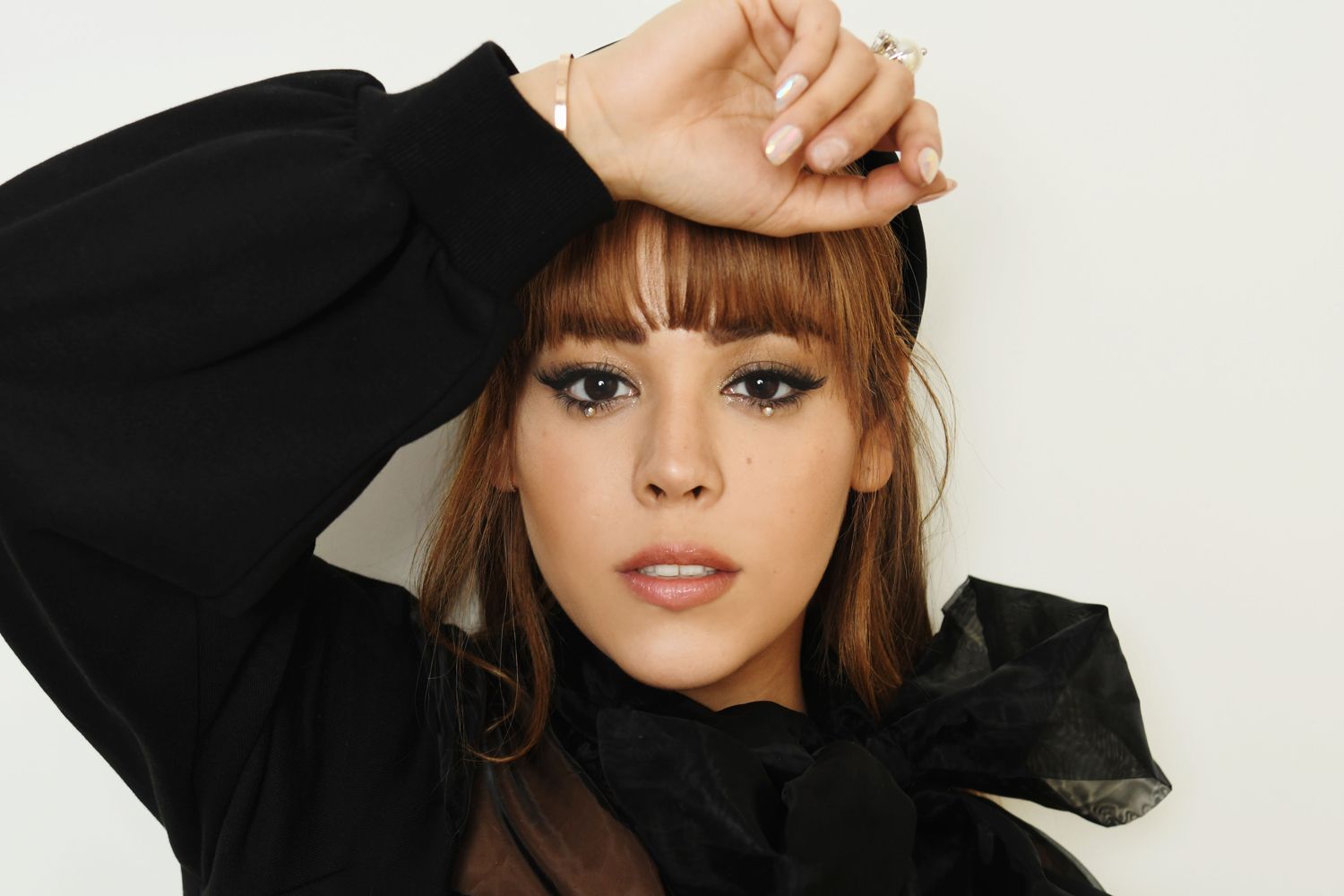 What was it like selling iconic venues like the Troubadour in L.A.?
Reece: That was mental.
Blake: That was amazing.
George: Yes, insane. It was a great crowd and a great night. We are excited to go back and do another show.
I love like your band's aesthetic your style. What would you say are some of your style icons or where do you get your inspiration for your clothing? 
George: Danna Paola and her Instagram account!
Danna: I'm their new stylist. Tonight they're gonna wear something that I styled.
Reece: Danna's wearing a big bow right now that I've been eyeing up and I'm thinking I'm going to wear it on stage.
Blake: You need some heels and pearls, too.
Danna: I do have to say they actually have a great style and I love that. That's one of the reasons I wanted to do the song!
NHC: Aw, thank you Danna!
Last question: as a nod to the word 'hope' in the band name, what do you hope to achieve in the next year?
George: To have a successful album, definitely. Also to be able to do this world tour again, but bigger and then, hopefully, maybe even release another album later that year. Who knows! We're obviously just going to keep writing, keep recording, keep on touring, and just hope the whole fanbase and our work to just keep growing.
New Hope Club's latest single 'Know Me Too Well' featuring Danna Paola is out now.
Visit www.newhopeclub.com and @dannapaola
Interview Kelsey Barnes @kelseyjbarnes
Photography Jack Alexander @jackalexanderuk
[embedyt] https://www.youtube.com/watch?v=edsx_MOhVnk[/embedyt]