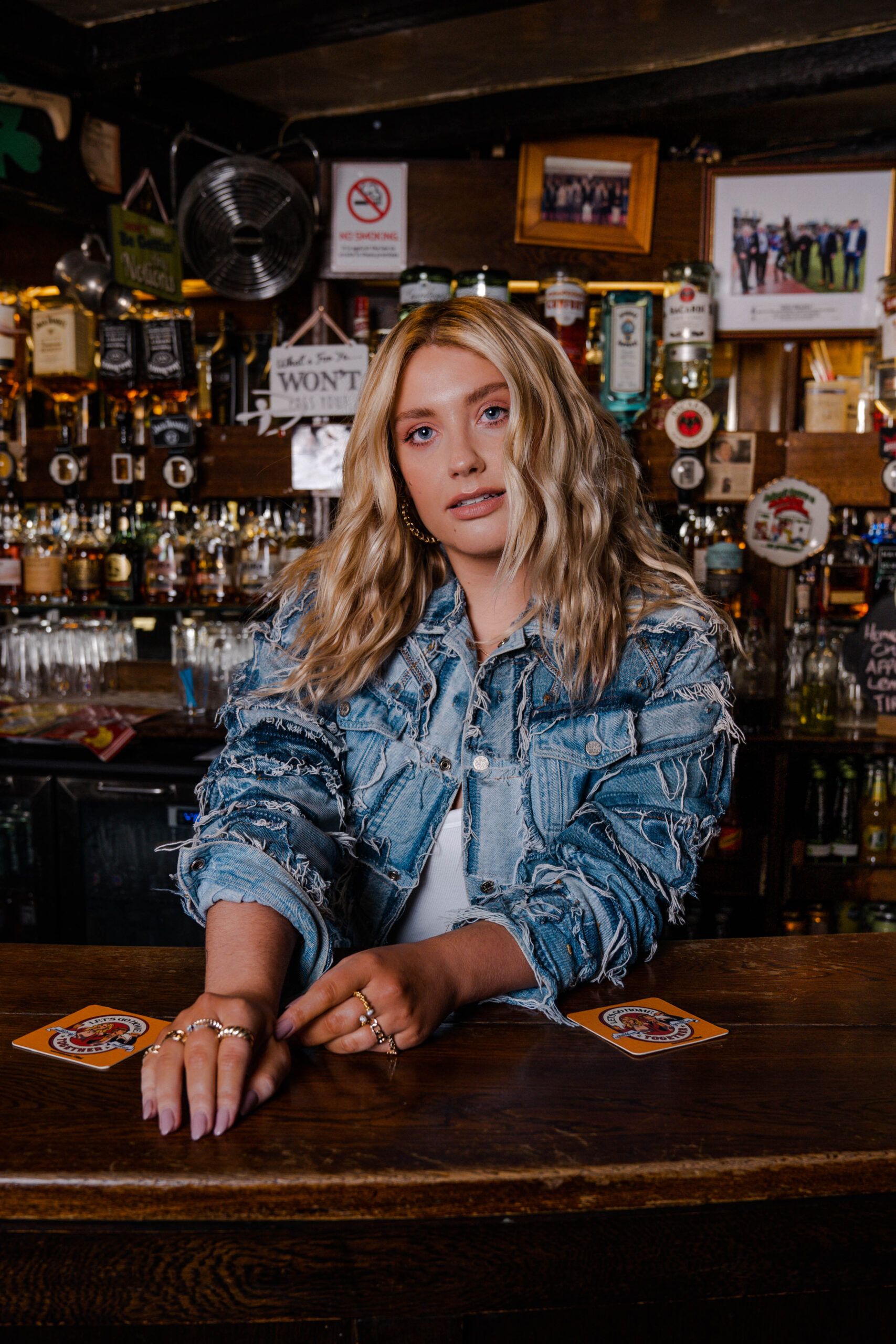 Ella Henderson
Within one week of its release,
 Let's Go Home Together
, the tongue-in-cheek, brazenly coquettish ballad sung by Ella Henderson and Tom Grennan has already ascended to the number one spot on the Official Big Top 40, the UK's biggest chart show.
Co-written by Henderson, James Arthur and 4x GRAMMY-nominated production team, TMS (Dua Lipa, Little Mix, Lewis Capaldi), the slow tempo record reunites long time chums Tom and Ella, while satiating patient fans' pining for a new release.
Success through smash hit recordings is nothing new to the former X Factor contestant who, upon exiting the show in 2012 has garnered a smattering of support and noteworthy praise from such industry icons as Adele, Cher, and Simon Cowell among others. In the years following her debut appearance, Henderson has sold several million albums, obtained 2 Brit Award nominations, wrote and produced her own number 1 album— Chapter 1— and has amassed over a billion streams on multiple music platforms. Now, at the age of 25, Ella has trail-blazed a unique trajectory that has very few parallels, and she references this repertory of experiences when writing her songs. While plenty of tunes presently dominating the charts have a similarly formulaic flow, Ella's popularity can be credited to soulful vocals, strong lyrical authority, and her off-the-cuff candor that hooks you within each song's riffs. In Let's Go Home Together subtlety is set aside as we groove to a ballad resembling a humorously unbridled diary entry. And refreshingly, Ella's openhearted authenticity is not restricted to her music; in conversation, the singer-songwriter openly discusses past anxieties, fleeting insecurities, and radical self-realizations that make her all the more relatable. 
Still on lockdown, but constantly keyed into her creative process, Ella hosts her weekly Sunday Sessions on Instagram, where she belts out rhythmic ballads while playing her piano for legions of fans. In between IG performances and Zoom recording sessions, the reigning number one stunner chats with 1883 about her new single, exciting musical collaborations and the outpouring of "lyrical vomit" that fans can expect in her forthcoming album. 
So Ella, as a performer, how has it been for you, personally, navigating through this time warp called "lockdown"?
I think I'm just the same as everyone else. No new exciting story of finding it difficult…I did the first initial lockdown at my parent's house in the countryside, and that was the first time that I spent that much one on one time with my mum and dad since I was a teenager…It was a real chance to just hit pause, and come back to what actually matters to us…To be around my family at that time was amazing for me…The first lockdown though, I was like "That's it, I'm going to meditate and use this [time] to be the best version of myself." Second lockdown, I literally turned into a couch potato, and wouldn't get off the sofa till 4pm, stay in my pajamas…eating cereal at 9 o'clock at night, wondering "What am I doing with my life?", while releasing music…I've gone through it all, and that's just healthy to go through it all. Not every day can you be the baddest bitch. [Laughter].
Part of being the baddest bitch is knowing when to press pause, and chill out— that's how you rejuvenate. You mentioned taking the time to pause. As an artist, in what area of your own creative genius did you pause and reconfigure?
For me…being back at my parents, I was back playing the piano where I was self-taught, before I ever got a record deal and there was something really nostalgic about coming back to the beginning…as much as it was hitting pause, I felt like…I could've been really not creative at all, very easily. But music, for me, is my therapy. I can't not write a song, or put pen to paper and just let my thoughts out…lockdown really allowed me to have that time to come back to what I'm best at, which is ultimately me at the piano, just speaking from the heart…Just reflecting on things as well, has massively helped me…When it comes to my songwriting, I feel so much more relaxed. I've done sessions online with people via Zoom, which has been very bizarre in itself, but getting used to it…But I don't feel that big pressure that I used to feel— I used to feel like I was in a pressure cooker sometimes with records.
To produce, and produce, and produce…
Yeah. And I feel like right now, people who listen to music just want to hear something that's real and feels relevant. And I think if you [the artist] feel that before you put something out, then it's going to connect. And anything that I've put out in the last 18 months has been something that's been real to me, maybe something that I needed, or that someone else needed. Like last year I did a lot of collaborations and dance records, and I feel like I lived out my Donna Summer moment. [Laughter]. I was craving my friends and social life, and if we can't dance out in the real world, at least we can dance around our living rooms. Creatively, as an artist, what's being asked of me right now is different from what I'd like to do right now.
What do you feel is being asked of you right now, creatively?
If you speak with most of the artist that I'm really close with, they completely vouch for this; sometimes you just get caught in this trail of what's performing well and streaming well, and then you think you have to go and do a bit of that, or have elements of that within your sound. It's just such a warped world to get lost in, and I was there years ago after the transition of the success of my first album…And think I went into that before, and I promised myself never to do that again.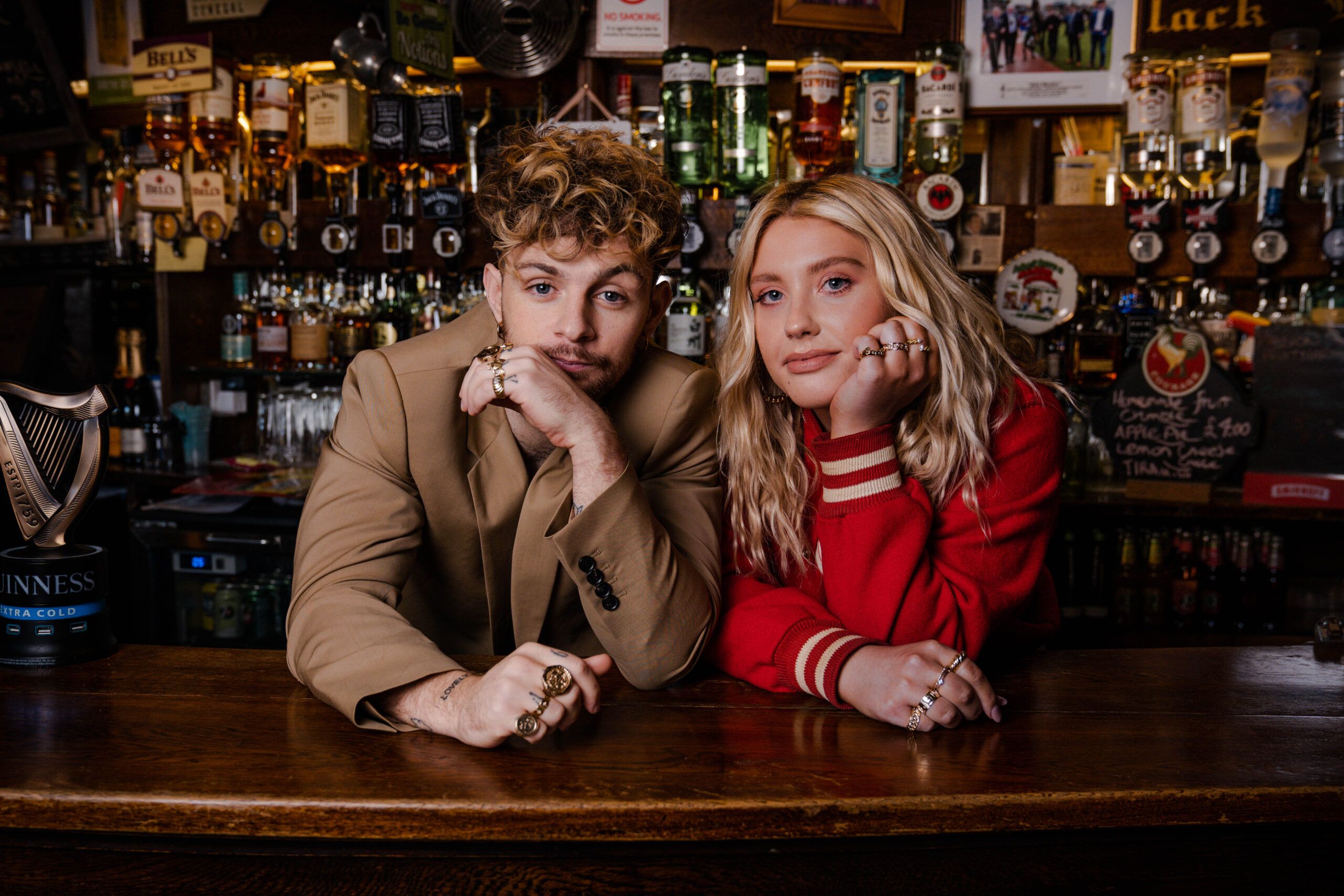 And what would you count as the most crucial of realizations?
It's just sticking to your guns and instincts…And having this time to get more in tune with myself— apart from my music— as a human being…it really allows you to just get more in tune with everything, so you know what's right for you and what isn't. As a young female in this industry, you don't want to feel like your identifying yourself through one sound— we get judged and scrutinized enough…As much as I'm a role model to the younger generation, I'm still only 25, I'm still learning and growing. And my album is very diary-led; my first album was called Chapter 1. So it's very much…this is what's happened to me, or this is what's happening to somebody I know, very much from experience.
Your lyrics do have a very personal, open-hearted feel to them. To be honest, the way I connected with some of your songs, it was as though someone had read a few lines in my own diary, and placed it along a melody. So it's interesting that you are diary-driven.
For me, it's literally just getting everything that's going on in my bloody head out. What I love about music is its power— if it helps me, maybe it'll help someone else. Ghost for me, is so different from what it is for someone else…I performed a set once in GAY Heaven— a gay bar in London— and I remember this guy coming up to me at the end, with a group of his friends and he was like "You have no idea what this song means for me, it was my coming out song about so many years of being in the closet. And it was such a haunting time". And it's crazy that a song that was so different for me, resonates so differently with someone else. And that's the power of music.
I like that you just brought up Ghost, because I am curious about the evolution of your sound from Ghost to Let's Go Home Together. How would you describe your growth as a singer/songwriter between these two songs?
Something I always bring to the table as a writer and performer is that I'll always bring some element of soul. I grew up listening to a lot of jazz, Motown, Soul music. So that's always going to be there with me…What I love about Let's Go Home Together is that it sets the tone sonically about what's to come from me as an artist…It's me at my best, I feel. It's a bit more singer/songwriter…I look up to people like Carole King with the Tapestry album— you picture her at the piano just letting it all out. That's what's going to come from me…There's still going to be stuff with tempo and upbeat…For me, Lets Go Home Together isn't a ballad, and it doesn't have tempo, but what it does have is character, and tongue in cheek, and comedy…lyric honesty…I mean, we've got so much fake shit out right now. That's why I love that Zoe Wees tune, Girls like Us. It's a sick record, and she represents the girl that isn't your typical Instagram girl.
That is a great record…Regarding Let's Go Home Together, did you write this tune during lockdown?
I wrote this song nearly 4 years ago with James Arthur. We sang it on tour when I went on tour with him, and it's always been a song that I hold close to my heart, and knew that I wanted to put out at some point…It's always been a situation where our diaries collided [as far as releasing the song]…then came the opportunity [of deciding] who's going to be the right person to sing it with…It's so British, this record, that it had to be a Brit, and it also had to be someone that's got really shit tattoos. So immediately I thought of my good friend, Tom Grennan, and I sent him the track…his team and him got back to me straight away, and when lockdown was lifted just before Christmas I was able to go back to London and get into the studio with him and he recorded his vocals. And he smashed it, and made it his own.
It certainly felt very real. I know you have a longstanding friendship with Tom— are you two romantically linked?
We always get asked, "So have you two gone home together?". The answer is "No". [Laughter]…We're such good mates, there's no awkwardness, even when we shot the video, all of the belly laughs were so real…I'm sure my fella and his missus would be absolutely livid if they found out that we've done this duet together, and there was actually some secret thing that came out. But there is no scoop, we're just really good friends.
Who are some of your music influences? I know you mentioned Carol King, but when you are in the studio hitting those notes or in your bedroom writing music, is there anyone who inspires your delivery in those moments?
There isn't one specific person. I think it just depends on what I'm writing that day, and what I'm trying to capture…Someone that massively inspired me with her phrasing was Amy Winehouse. The way she could phrase and put her lyrics down, she was from another time…Equally, the other day while writing, I said,"I want to do a record with the whistle note", and the writer I was with was like, "No one does the whistle note, apart from Ariana." And I was like, I want to do a modern-day tune of Minnie Ripperton's Loving You, where it just makes you feel so in love— not with anyone in particular, but with life…So I definitely reflect and listen to certain artists…
Do you write all of your own music?
Yeah, but don't get me wrong, there are a hand full of songs that I popped on and collaborated on, or that I wasn't involved in writing. But everything that's in my projects, yes— I write and I play piano.
I know you collaborated with Roger Sanchez. How did that come about?
That was crazy!…After the first lockdown here in the UK, I got back into the studio with one of my favorite writers/producers—Jordan Riley— and we were just playing Another Chance, and I was like "I love this tune!". And I was like, "Just get rid of everything on it [the track], play the track round". And I just started singing stuff over the top. The whole dream on me concept was about me dreaming about being back with my friends and back to normal life. I sent it to my team, and they thought it was really good, so I was like, "Can we send this to Roger?"…And he came back and was like, "I want to be a part of this!"…It's just mad to think that that kind of collaboration was born, and we were able to do it through lockdown from across the ocean…I'm a big fan of his. He's an Ibiza legend, and I love Ibiza…
What do you hope for fans to take away from the upcoming album, as opposed to the last album?
It's been a long time coming for me to put a full body of work out. I was 18 years old when I released my first album, and I'm now 25…I've gone through a lot…I guess you're going to hear the transition of a teenager becoming a young woman, which is crazy enough in itself without the hormones…My fans can expect lyrical vomit…It's going to be very upfront…I think that'll be a nice thing to share with my fans— my story…They've supported me for so long, and they've wanted an album from me for so long, that I feel to give something back that really has come from a place of me opening up completely, is what they deserve.
As far as your own career trajectory, what are future aspirations that you have?
As much as Ghost and my first album did so well, I've gotten to a place now where I've put that in a box and see that as my foundation…It's a funny one with me, because I've gone up and down— there's been times when I sat down with my mom and dad and said, "I'm a failure". And they're like, "How can you view yourself in that way?"…It just shows you the mindset I've been in in the past…It's like redefining what your goals are, and I think in the last 12 months, that's massively changed…I'm so lucky and blessed to be doing what I'm doing. I swear I'm like Peter Pan, the girl who never grows up. And I'm still in this industry…And I'm just excited to come back…I feel like I'm coming back into things this time really understanding who I am— that's not to say I won't make mistakes. I just feel like I'm not afraid anymore…Something in the air feels good at the moment, and I don't know where that's going to take me, but I'd love to keep songwriting and writing for other artists, and collaborating, and seeing what I can achieve while I walk on this planet for whatever time I have on it.
'Let's Go Home Together' with Tom Grennan is out now, for more info visit www.ellahenderson.co.uk