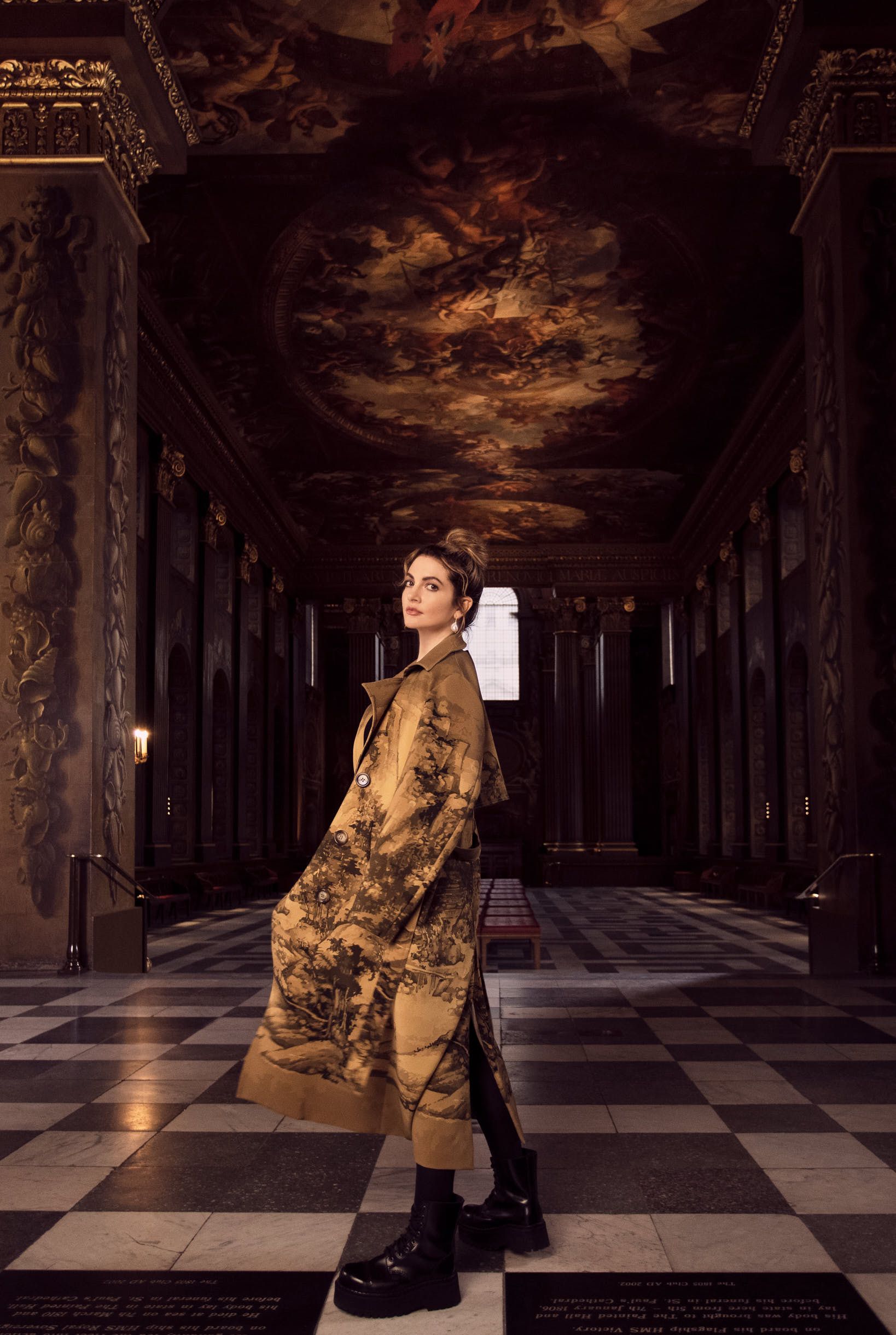 Elle L – Hoping – Behind the Scenes Video
Not many behind-the-scenes videos are just as dazzling as the project they are capturing, but not all artists are newcomer Elle L.
Three weeks ago Elle L released the music video for her avant-garde track Hoping. The stunning video, which was both creative directed and co-produced by the artist, was filmed in the Painted Hall at the Old Royal Naval College in Greenwich, London. The Painted Hall boasts one of the most spectacular Baroque interiors in Europe. Its epic painting scheme has christened it 'Britain's Sistine Chapel'. Although this venue is no stranger to cameras, being the world's most popular film and TV location, as well as welcoming 1.2 million visitors each year through its doors,  Hoping's behind the scenes video gives viewers a chance to see it in a new light. Filmed by Dan Vinci, the visuals are breathtaking. The song's instrumental track highlights a creative team in their element and brings forth the feeling it promises to: hope.
1883 had the pleasure of speaking to Elle L about the video and how she plans on using her music to help the planet.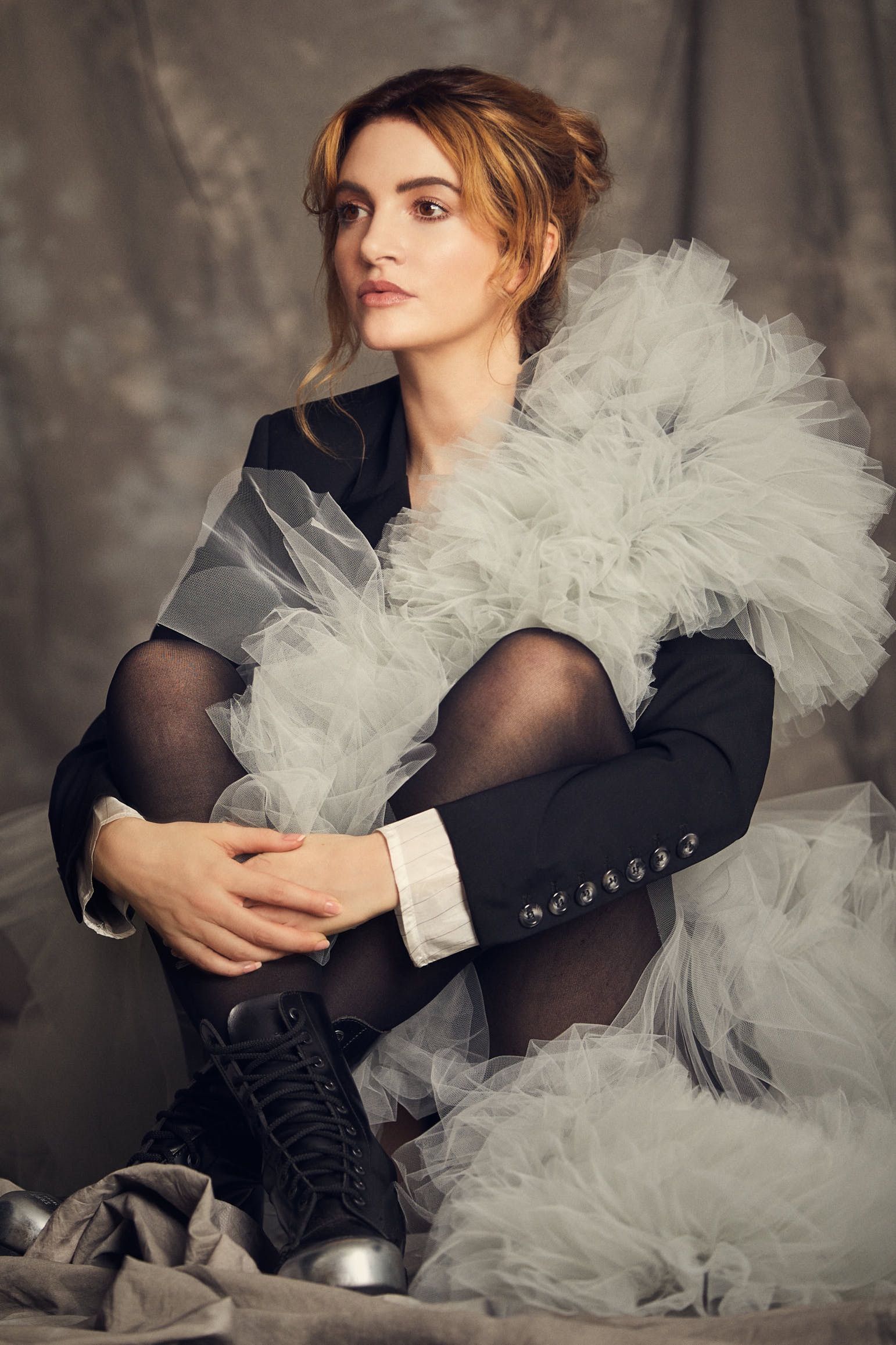 What was the inspiration behind this video?
I wanted to express the imagination of  Hoping., which is both vulnerable and brave. The dancers, Leo Dixon and Mica Bradbury became moving poetry to connect the feeling of the music to the lyrics. We also used beautiful shots of nature from a trip I took to Peruvian Amazon to show the bigger picture of hope for the world as we emerge from lockdown. I'd always imagined filming at The Old Royal Naval college ever since seeing it online, so that was the final piece of the jigsaw in bringing the vision, which we described as a 'future-renaissance' to life.
You both creatively directed and co-produced the original music video. What was that like?
I come from a video background and studied film at Uni. Just after I graduated, I interned and became a freelancer for CNN, producing content and music for their feature shows. It was the dream first job to be honest – I learnt so much so quickly. Ideas come to me intuitively on the visuals. It requires a different and more organised part of my brain, and I'm never happy when just solely focused on music, but it's useful when you're starting out to be able to wear as many hats that are creatively required to get as close to your idea as possible. I am a big believer in collaboration and this was made possible through also working with a great team. I am blessed to have worked with my director Joseph Adesunloye. producer Megan Stewart, DoP Tom Turley, dancers Mica Bradbury and Leo Dixon and the team at The Old Royal Naval College. My music producer Dan Vinci actually shot this BTS, so again it shows how creatives can channel different part of themselves to bring a project to life.
The video was shot in Painted Hall at the Old Royal Naval College in Greenwich, which is one of London's most popular attractions, welcoming over 1.2 million visitors every year. What was it like to be there with much less of a crowd?
When I saw The Painted Hall of the Old Royal Naval College, my heart skipped a beat and I just knew that this was the cinematic, heritage location for us to lay our scene. This is actually where the limitations of lockdown proved to be a good thing as it meant that we could film there! We really were so lucky and I am so grateful. I can't put into words how breathtaking the venue is. It's fairy-tale esq and totally magical!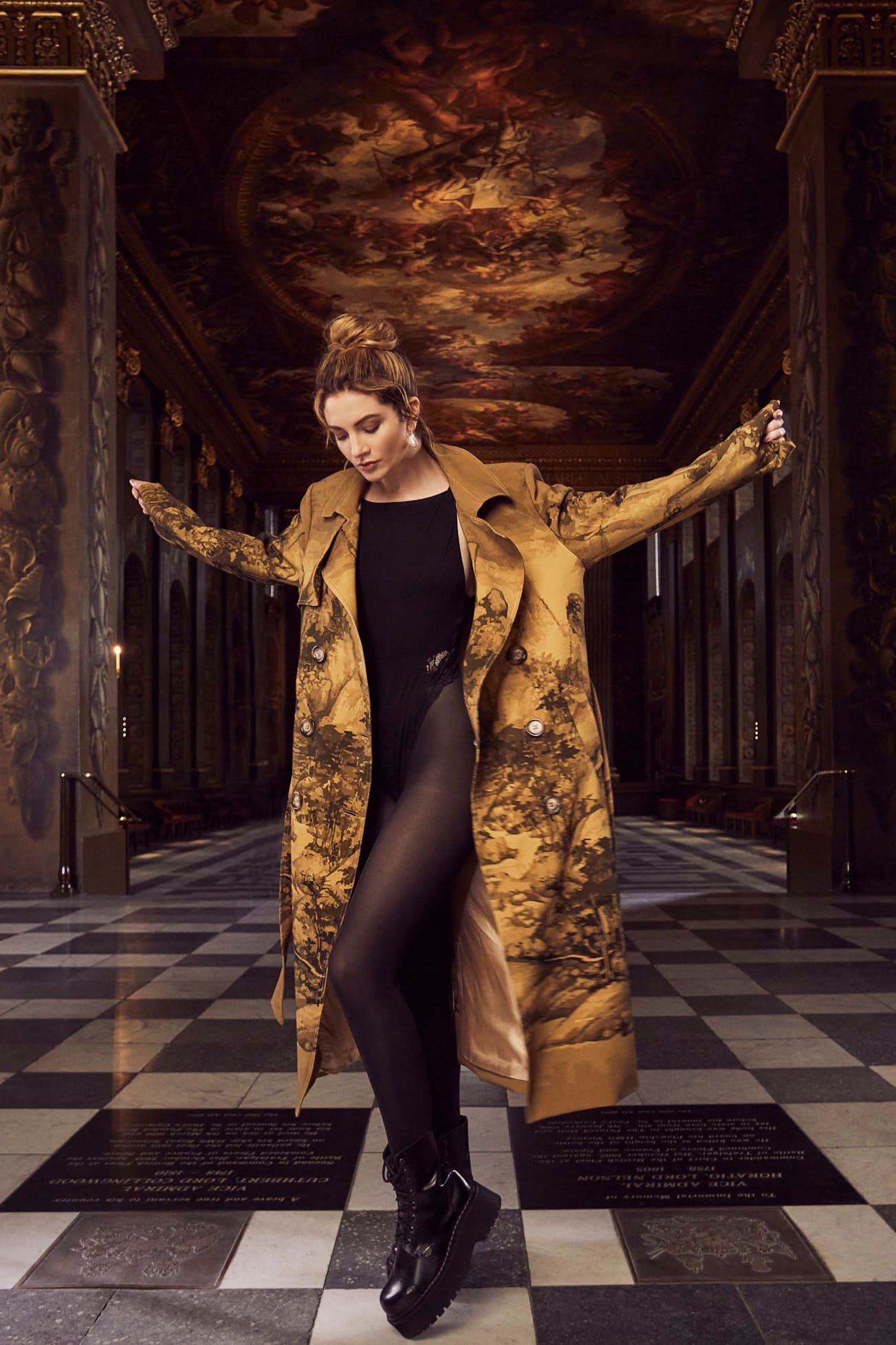 Not only is the location beautiful but the styling is gorgeous. What was your favorite look from the video?
Act No.1 and Simone Rocha were the two designers we featured in the video. These looks were very dreamy and neo-classical, sourced by the fabulous Phoebe Arnold. I think the grey tulle suit-jacket dress was my favourite. It connected me to the dancers and it felt strong but delicate, which is the theme for  Hoping.
Hoping is being used for the launch of Mude Drinks' The Naked Collective. Mude is a brand you are an ambassador for. Can you tell me why you think what they are doing is so important?
'Hope for Earth Day' was a great way to kick off the relationship with Mude. The project aligned us on our shared passion and purpose to protect the planet. 'Hoping' was the soundtrack to the creative campaign, which celebrated Earth Day and raised $15 000 for a non-profit organisation, Hoja Nueva. We had some incredible messages of support from Rita Ora to Arizona Muse. I think as an artist it's important to champion great people and brands and so it's a pleasure to ambassador Mude. Their vegan drinks are delicious and mood-boosting – as a company they are conscious and carbon-neutral.
Environmentalism is something you are very passionate about. What are the top 3 things easiest things you think everyone can do to help the environment?  
Of course there are the classics: try and avoid single-use plastics, fast fashion and recycle too.
Personally, I always I like to reference the United Nations 17 SDGs to really get under the skin of sustainability. So for those who struggle to understand what the true sense behind the word is all about, or for those wanting to learn more, I really recommend getting to know these and how we can achieve sustainability by actioning not one, but all of these goals.
Re-connecting ourselves back to the root of what we buy is important. If we can realise our purchase power, only buy what we need and love and ask ourselves questions like 'Where does this come from? Who made this?' I think we can remember to respect industry supply chains better. What we own identifies us and by making good choices, I think naturally that can have a positive impact on the environment and our own mental health too as we will be more conscious and awake.
Check out the behind the scenes video for Hoping below. Follow Elle L via @ellel__
Interview Sydney Bolen