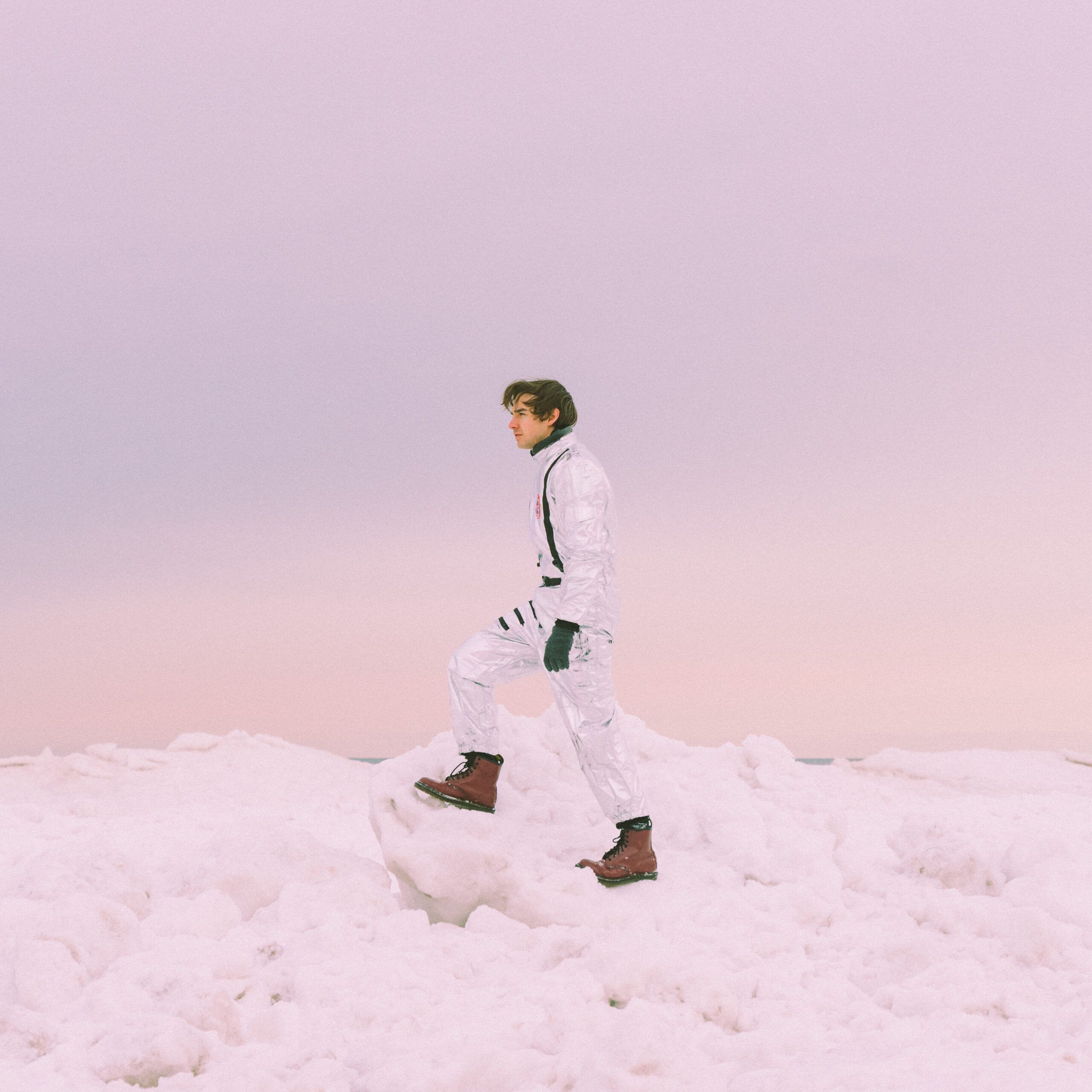 Nightshifts
Toronto based artist Andrew Oliver, under the name of Nightshifts, has just dropped his stunning new single 
Rest
.
Off of his upcoming album, the single is a woozy, striking and emotional track that takes you on a euphoric journey through vintage synths, visual lyrics and fluttering, warm indie guitars. Talking about needing to take some rest after being totally overloaded by life, this single is a gentle reminder to simply sit back and rest. 
Racking up an impressive number of streams for his music thus far, Nightshifts is quickly becoming a recognisable name to audiences across the globe. We catch up with the talented artist as he talks us through the single, his experience with Bon Iver and what to expect from him this 2021.
A huge congrats on your latest single Rest. Talk to me about the inspiration behind the single and some of the lyrics?
Thank you! I came home after a really long tour and was super exhausted, but couldn't fall asleep. My mind was in overdrive and I was just replaying moments in my head over and over for hours. I started playing with a synth out of boredom and recorded the intro for Rest. I eventually fell asleep for a really long time and woke up feeling way better. The next day I wrote the whole tune, as a sort-of homage to what a good night's sleep can do. 
Rest elicits a calm, soothing and understated energy that is picked up by a sonic euphoria. I'd love to hear about where you were at mentally in your life when you wrote this song?
I was in a very inspired, but unfocused place when I wrote the song. I had been surrounded by live music while we're doing shows for a couple of months, but hadn't been able to write or record anything new. It was kind of great, I had built up so much excitement to just be in one place and write.
I think the song has that duality in energy because I wrote it in two very distinct states of mind. I wrote those calm synth parts when I was exhausted, and finished the track when I was energized. This wasn't a deliberate choice, but it is cool to see how the finished song mirrors the journey of writing it. 
This single has a more chilled aura to your last release Tunnel Vision. What was your aim when producing this track, did you have any ideas in your head or did it just happen organically?
It happened quite organically. I think my default musical aura is very chill. The majority of the music I listen to is very relaxed. Tunnel Vision was a deliberate effort to go outside my comfort zone and write something more upbeat and energized, something that harkened back to 2000s indie rock hits. Rest was more of "go with the flow" experience. I was just layering things step by step, just committing to what felt good in the moment. 
How would you describe your sound in five words?
Soulful, psych-tinged indie rock?
Your cover of Bon Iver's Michicant was such a hit even Justin Vernon himself praised it! How was that experience for you and any plans for move covers soon?
That was a pretty wild experience that came at a very pivotal time. I was just finishing college and was at a crossroads of whether or not to pursue music professionally. I knew that I wanted to, but had zero proof I could sustain myself from making music. Justin Vernon tweeted about a remix I made with my buddy Blake Fletcher, and then released it on his label and sent us a cheque. It was a perfectly timed push to convince me to take the leap and pursue it. 
I am working on one right now. I am all finished making my album, so I am looking to do lots of collaborations and covers before I start working on the follow up album!
Your new singles are part of the run up to your album release, how do you think the energy of this album is different to your past releases like your Window Weather EP for example?
The full-length album I just finished touches on every influence I could think of. I think the album shares a lot of similar sonics to Window Weather, but it goes a step deeper in every direction. The dancey ones are dancier, the chill ones are even chiller! The album feels like it has a little more breathing room and space, where the EP was pretty tightly packed.
You love a vintage synth in your music! Seeing as you produce a lot of your work, what's some of your favourite parts about producing?
My favourite part is the very beginning of the process, when I'm just messing around with synths and drum machines and keyboards, trying to land on something cool as a starting point for a song. It is very explorative and undirected, feels like I'm playing a video game or something. And then BAM, something will begin to take shape. I find it easier to have a "discovery" moment like that on quirky synths and unpredictable instruments that I do not know well. I find I am less and less able to find unique starting points on the guitar, because I always go to the same chords and melodies that I have been playing for years. 
Any tips for people starting out with self-produced music?
I would say, you don't get any points for doing it all yourself. Early, I had this very firm idea that I wanted to perform, write, record, and track every single element myself. I had this false idea that people would care more if they knew I did every part. I shut down opportunities to write and work on stuff with others. Recently, I've started collaborating a lot more, and have had friends play, and co-produce and mix my songs. No one cares either way from a listener perspective, but the journey is way more fun working with other people. I think it's great to take the time to learn every step of the process, but don't let pride stop you from working with others!
Having been part of bands previously, was there a particular moment that really set in stone that your solo career was the best route for you?
I still play in Wild Rivers! It's honestly so great being part of both a band and a solo project. The band members are some of my best friends, and we get to have a blast playing shows and writing together. I learn so much from them, and always come home inspired to work on my own stuff. I would love to maintain some kind of balance between the two for as long as I can. 
And lastly, any tour news or concerts we can look forward to from you this year?
We are working on it. This is the year I do my first Nightshifts show!
'Rest' is out now, follow Nightshifts via @nightshiftss
Interview Joe Beer