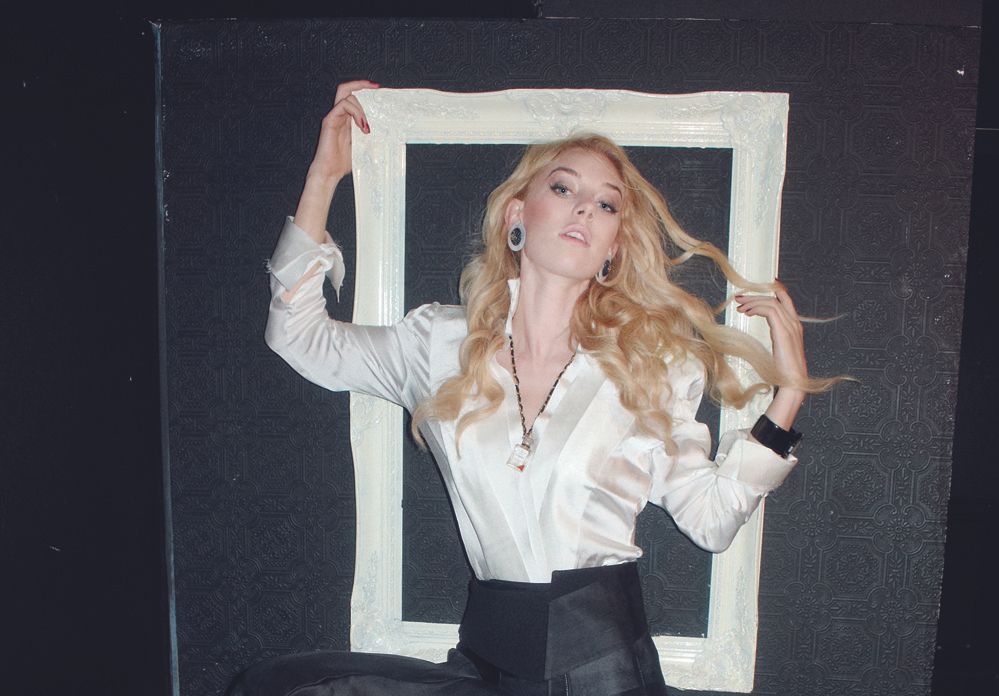 Vanessa Kirby
Vanessa Kirby is a force to be reckoned with. From being propelled into theatre straight out of University, to working with the likes of Ridley Scott and Rachel McAdams, Vanessa is right on the cusp of something big.
When Vanessa walks onto the shoot she greets everyone with a huge bear hug and kisses, completely holding the attention of the room with her unlimited energy supply and magnetic charisma. We are in a dark underground club, juxtaposed against Vanessa's radiance and goofy innocence. She enthrals us all with a fully acted out story of her nightmare journey back from the last day of filming About Time, her confidence engaging but not cocky. And it is when we start to talk about her craft that Vanessa comes into her own, enthusiasm emanates from her, and you can see why she is on everyone's 'rising star' list, even though she hates that expression, "what the hell does that really mean anyway?" Vanessa is a genuine and frank, and you can't help but feel anything less than happy for her recent success.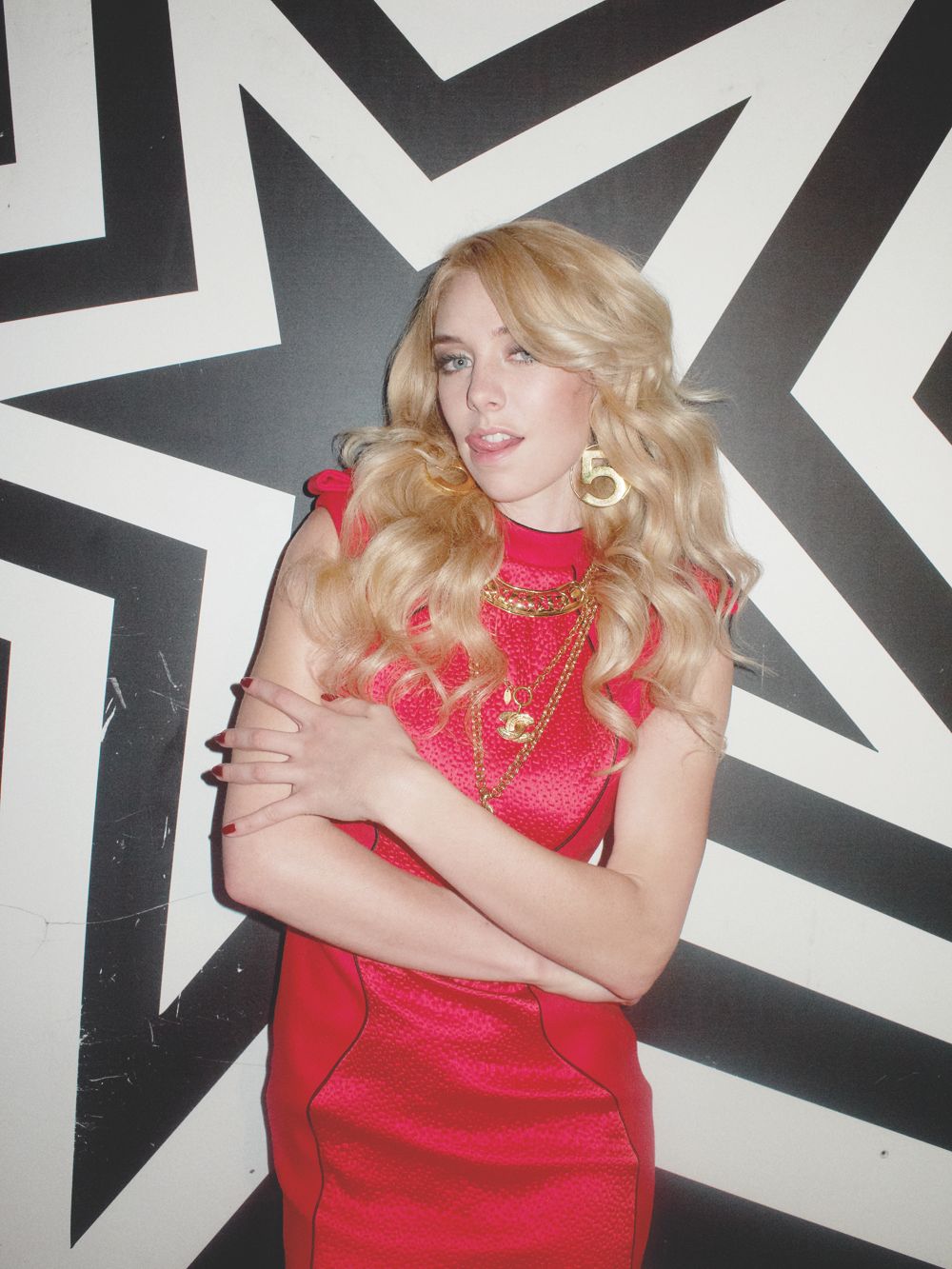 Growing up in London, "I couldn't live anywhere else," she says that the thing that changed everything was watching Vanessa Redgrave. Looking on in awe, her love for acting resonates: "It's where I'm happiest." Vanessa studied English at Exeter University after travelling for a year, where she did "loads of weird stuff and lived a little," leaving her ready to study hard and train for acting after University. But a meeting with theatre director David Thacker changed all that, and after asking her peers for advice, to which they insisted to go where the work is; she turned down her place at the renowned London Academy of Music and Dramatic Art.
"My agent rang me up and said you've got to go and meet David Thacker, I want you to practice for theatre auditions, and I said I hadn't even read the fucking play. With half an hour's notice, I ran into Waterstones, desperately tried to read it in the cab on the way and I flopped into the room really sweaty and hot," Vanessa breathes heavily, performing the scene to me and explains that that day changed her life.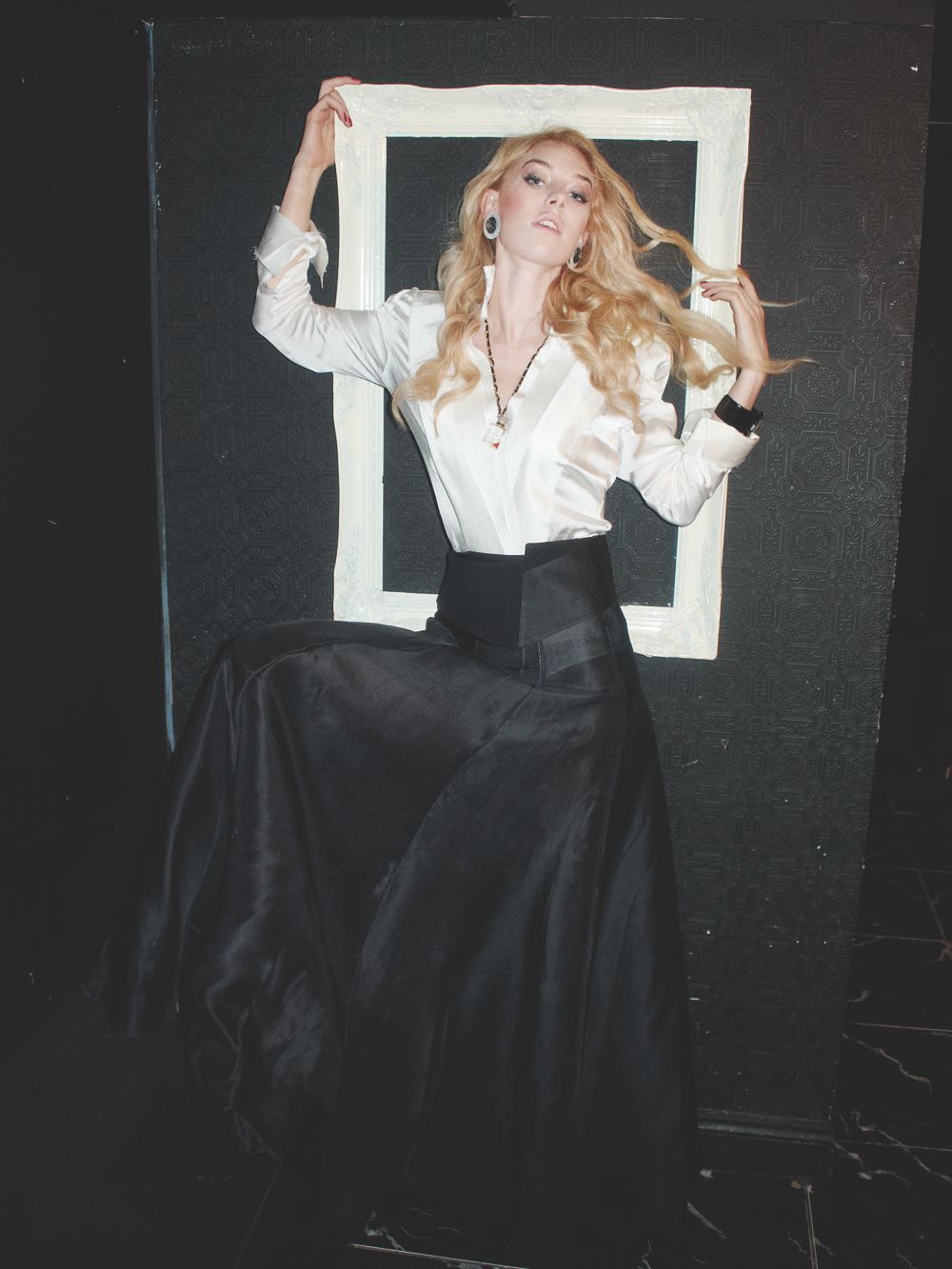 "A 20 minute meeting turned into an intense three hour audition and he offered me three amazing roles in a row." And it is not hard to see why David Thacker was so taken by her. Vanessa's quirky charm is intriguing. After staring in Arthur Miller's All My Sons, Shakespeare's A Midsummer Night's Dreamand four more plays, her talent for theatre was quickly picked up on and she went onto win the Biza Rising Star Award.
Following this, Vanessa debuted on the small screen last year, in BBC's The Hour, where she explains how the initial transition from theatre was hard, "I didn't know what the hell I was doing. It's a totally different discipline.' She then went onto play the enigmatic Estella in BBC's adaptation of Great Expectations, a part Vanessa describes as considerably weird to play given that a lot of people didn't realise it was her: "I'm such a different person in real life, and by the end of the job I was really tired, because it's tiring not being able to smile. It's not me at all." Naturally, it shows reverence to her acting skills, it is impossible to imagine this bubbly girl anything less than happy. And of course teenage hearts will weep at the fact that Vanessa's onscreen romance was (an now too is also off-screen) with Douglas Booth, "he's amazing actor and very professional, he's years above his age," she says.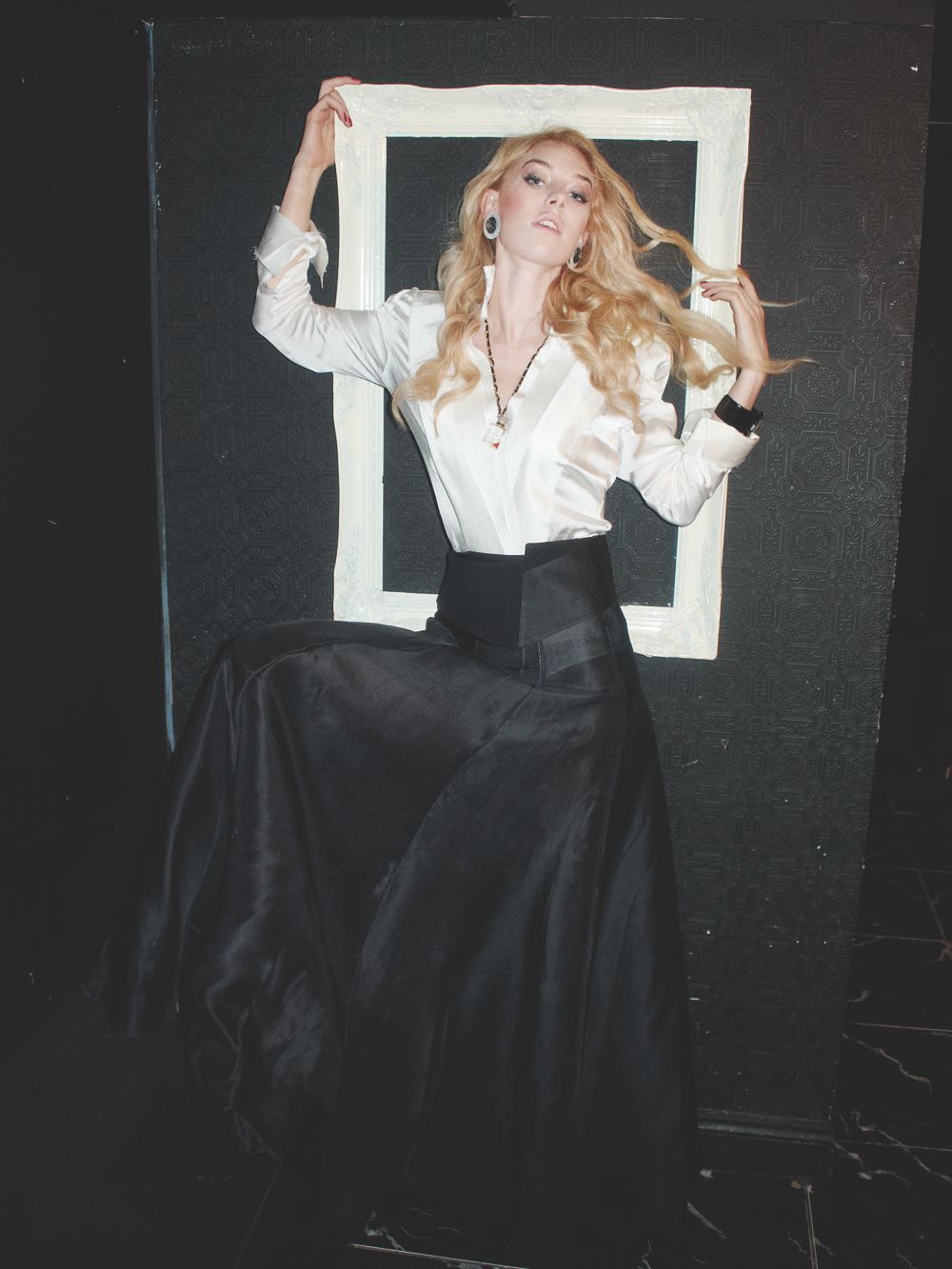 From TV drama Vanessa has now been catapulted into starring in Ridley Scott produced mini-series Labyrinth, out later this year alongside John Hurt and Sebastian Stan. "I'd be watching the monitors and all these flash backs of my favourite movies he's done would come into my head the whole time," says Vanessa of the former. "Then when I'd be sitting with him, I thought there is nothing I could ever say that you would want to pay any attention to."
Her latest project About Timeshall see Vanessa make a comedic turn in the film coming courtesy of rom-com genius, Richard Curtis. "It's about being able to travel within your life and what you would do if you could live the day again, or change something from last year, what would that effect later on," she beams. Vanessa's plays Joanna, best friend to Rachel McAdams' character, a role that she is truly ecstatic about. "I get to play someone so over the top, ridiculous, outrageous and fun. You always have a friend that is a bit too much, the life and soul of the party, wears slightly too short dresses and you think oh Joanna, tone it down a bit." Vanessa's zeal is contagious and you're constantly finding yourself getting caught up in her bouts of melodrama and storytelling.
When asked what the dream was, Vanessa says simply that it is just to carry on learning, "I'm not in it for any other reason other than every time I play someone different, I learn something not only about myself, but also about being a better actress." Currently where Vanessa shall be honing her skills is at the Young Vic where this autumn she shall be threading the boards in Chekhov's masterpiece, Three Sisters. With visionary young director Benedict at the helm, Vanessa is assuming the role of Masha in a portrayal that she is visible thrilled about. After all, though a whirlwind of top-notch TV dramas and Hollywood-a-calling, for this young actress she shall forever possess a passion for the stage. "Theatre is my first love," she smiles.
Words by Elspeth Merry