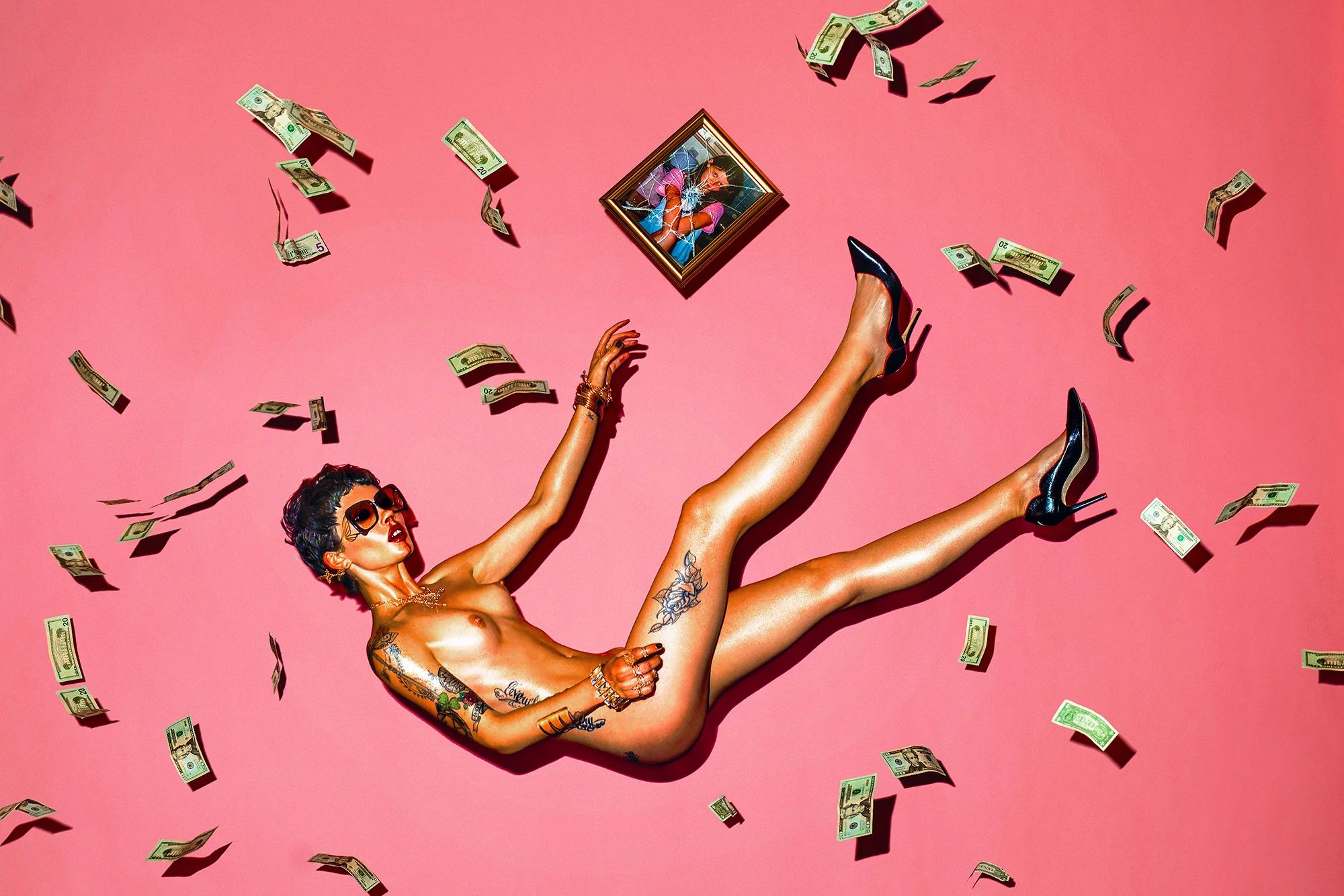 Faith in Focus by Haris Nukem
Bosnian-born, London-based photographer Haris Nukem's rise to international recognition is at the very least miraculous.
A curious child, he pursued creative writing and illustration as artistic outlets to express his innermost disposition and observations of life around him.
Fast forward 25 years and Nukem's knack for storytelling transcends written narration and includes a stunning assemblage of enigmatic portraits.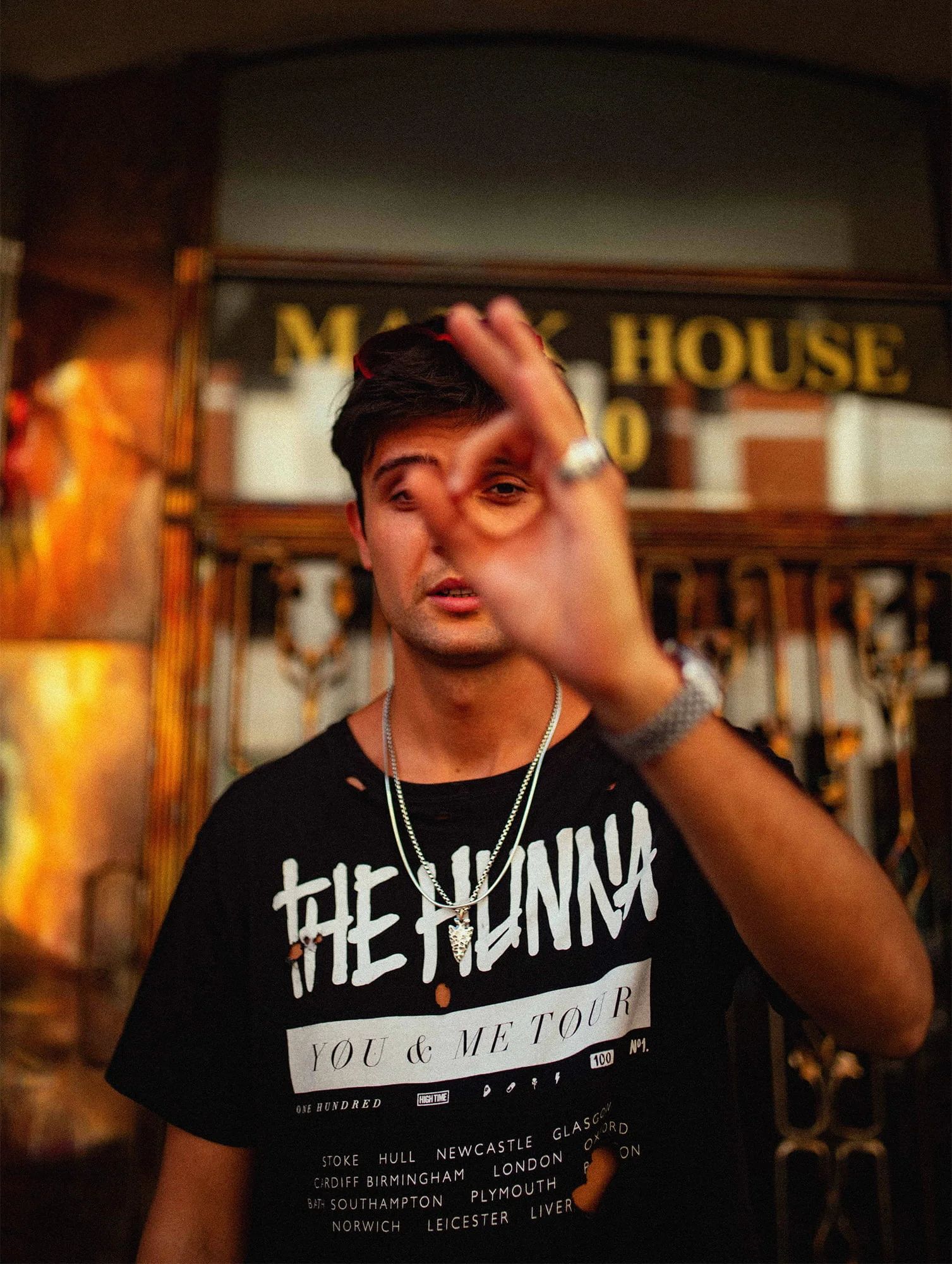 Rich in symbolism and visual dramatizations, Nukem's photographs project inescapable commentary on the triumphs and pitfalls besieging us in contemporary pop culture. Hedonism, tribalism, materialism and online trolling within social media and public services are among the multitude of relevant concerns to be explored in his latest series, Faith. This photographic narrative intelligently explores the concept of moral and spiritual conviction as we are ushered into a paradigm shift in the contemporary meaning of 'faith'.
As he prepares for his upcoming solo exhibition at the Maddox Gallery in London, 1883 conversed with the photographer to understand his motivation and subsequent realization surrounding this present body of work. Nukem even set aside time to do his own take on our 1883 logo to be showcased on our website for the next two weeks.
What does 'faith' mean to you?
Forever we've had an inherent need to believe. Whether that was our tribal leaders, our pagan Gods, our crystals, yoga, the groups we belong to and so on. It's that belief in a vision. Something beyond ourselves.
In the context of contemporary culture (social media frenzy, materialism, and hedonism), in what realm do you place your 'faith'?
I'm a big believer in the tribe. The people around me and the young creatives coming up are a constant source of inspiration and belief. We help and lift each other through our projects and shared visions.
Do you associate yourself with a particular spiritual faith? If so – or conversely, if not – How has this shaped the trajectory of this project?
I certainly believe in energy. I think we share a resource of it and through our interactions, we pass it on to one and other.
Your work explores the concept of moral and spiritual convictions. Is there any piece within your repertoire that explicitly illustrates your own convictions or aversions within a contemporary culture?
My work is certainly framed to help start conversations. The world feels very polar at the moment and hopefully rather than dogma, these pieces hold some value to a variety of perspectives. Probably the strongest statement is the photograph called 'Victory By Any Means'. It's a leader, covered in blood, holding a trophy saying 'Victory By Any Means' – then 'God Is Watching'. It's about populist politics and it really does make me feel a little icky. That one is more of a polar statement than the rest.
Do you believe that archetypal righteousness still has a relevant footing in contemporary society? 
The idea of righteousness has changed for the better. Previously, there's been these heroes in stories who are strong and unflinching, setting ridiculous expectations on the common human being. Now as the world pushes forward we're lucky to have more realistic representations of humanity in our stories. We struggle, we push and now it's okay to have mental health issues and talk about it. It's okay to struggle coming to terms with different things in life. We're more compassionately led and there's a larger and larger emphasis on listening to one another. I think that's fucking cool.
What was the last memorable happening that enhanced your faith in righteousness in contemporary culture?
I think every day our culture leans a little closer to the idea of helping a little. More and more people of influence are offering a helping hand to those that need them and more communities are forming to gain solidarity in their endeavours. The way the media shines, its light has begun to champion these stories and that's a lovely thing.
As the creator of these images, what is the cultural impact that you hope these photos will have?
For me, the most beautiful thing was inviting a staff of nurses down to my previous show. The reaction they had to the piece 'Counting Blessings' was so profound, it really helped me understand how important the NHS was to them. I hope that there's a bit of these pieces that resonate with people and hopefully that helps people have conversations.
At the surface, 'Memento Mori' resembles a kind of baptism. What message was the intent behind creating this piece?
So, at a step back this piece composites a large skull. Surrounded with beauty in the flowers, standing on books about art and encyclopaedias, our protagonists dunk their heads, perhaps like a baptism of ignorance amidst a world so full of things to offer.
As a self-taught photographer, how has the artistic development of your craft shaped your own spiritual/emotional evolution?
It's been a rollercoaster. Taking photographs, working with my team and consistently meeting driven, intelligent and talented humans has given me such a wealth of perspective. I feel really blessed to have journeyed to produce Faith, it's given me a much broader understanding for storytelling, culture and what it takes to nurture a vision into existence.
interview by Constance Victory
photography and exclusive 1883 logo redesign by Haris Nukem 
Faith will be on exhibition at the Maddox Gallery, 9 Maddox Street, London W1S 2QE, from 6th-27th September 2019.