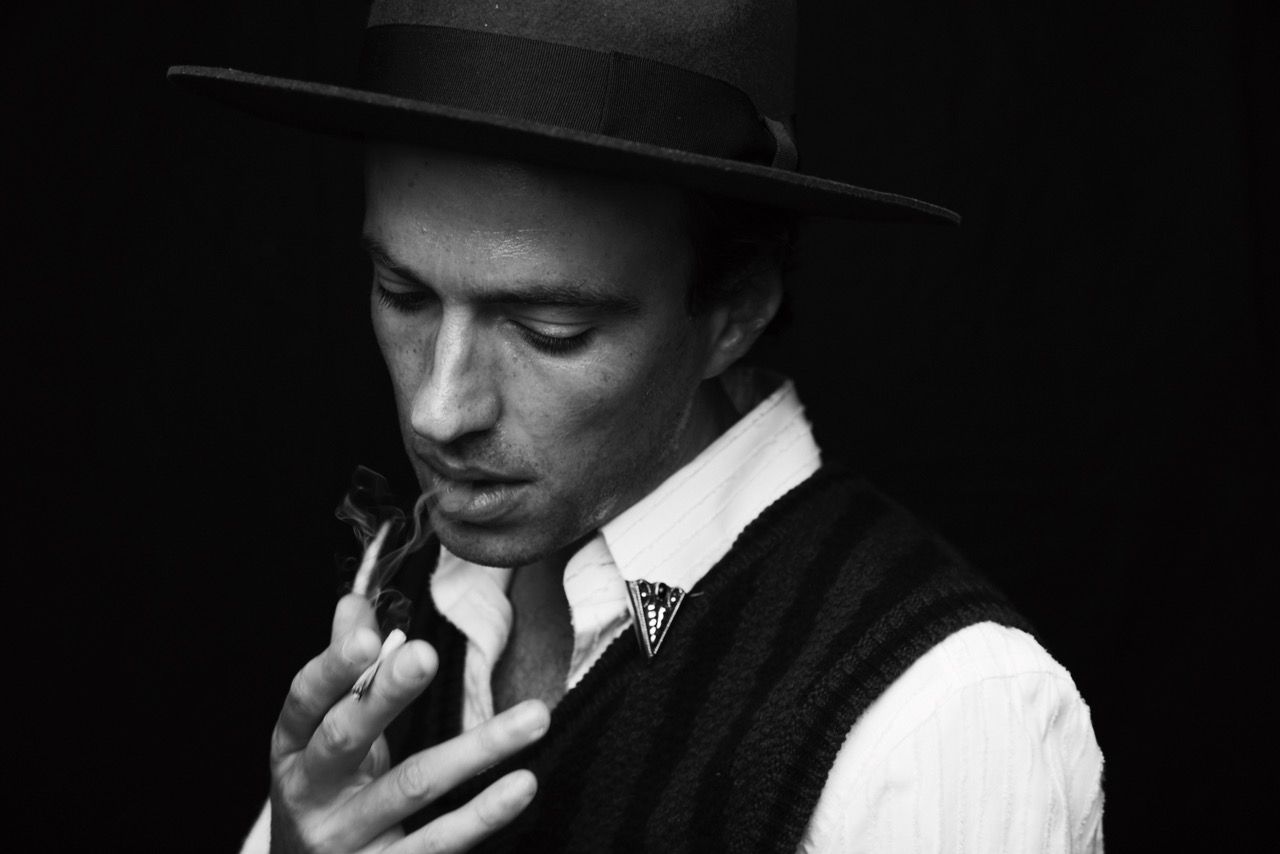 Finn Andrews (The Veils)
Signing a record deal at the rather young age of 16 already, Finn Andrews can pretty much be labelled as a music veteran. Being the front man of London-based indie/alternative band The Veils, he has released five studio albums with them and appeared in several soundtracks of respected films.
However, craving to embark on a new path on his own for a temporary amount of time, Finn has now released his debut album 'One Piece At A Time' which he wrote all the way in New Zealand, the singers home. Find out what he had to say about it.
You went back to New Zealand for your new debut album – your heritage is from both there and England, isn't it?
Yes, I had a mother pulling me this way and a dad pulling me that way. It's always been between those two countries.
Do you not face difficulties jetting between continents all the time?
It makes everything else in my life hard.
So what was the reason to record a solo album?
I wrote a bunch of songs and they needed a different world to be made for, different than the world I entered when I was 16 years old. I felt it would lead me back to New Zealand and felt like I needed a safe space, I have never recorded an album here before. There were great people here that I was put in touch with and that was quite exciting. It felt like starting again.
Were you unsure about whether the record would be received as well as your albums with The Veils?
People have been very encouraging. Creating records can create some sort of anxiety but I feel like I needed to make it this way. It's quite out of place but it's been nice to come out.
How long has it been in the making?
The writing took three years but I recorded it last year, it was finished in May last year. It's been sitting quite some time on the shelf for me. It's a good feeling to have it out finally and spread the message across the world.
Congratulations. How have the rest of The Veils supported it?
We are such a close family so everyone was really encouraging, as much as I love them all it's nice to go down a different path. I'm sure they'll release solo albums too.
That's great. Although it is far in the future would you consider releasing a sophomore solo release?
Yeah, I would love to. Although I'm in that weird setting where I haven't written a song in a while, probably in a year and that is very strange. I have been lucky in the past 15 years to have never struggled with it. I'm not sure what it means, I've never had it so writers block is something I'm now learning about.
I'm sure you will overcome it eventually! Speaking about the tour alongside The Veils, how has it been?
It's been great. I love engaging with the fans after the tour, the stories are great- everyone tells you that for example children were conceived during songs or named after characters in the songs.
That must be so flattering, though?
Sometimes it's weird, but generally it's a gratifying experience.
You've been signed since you were 16 already though, do you sometimes wish you had started later in life?
That's an interesting question, being teenagers we did grow up in public. I think as I've gotten older I appreciate the songs more. I think back then was just a harsher environment, but it all shaped me into who I am now and making more albums.
Watch his new video 'One By The Venom'. For more information head over to http://theveils.com
Listen to the new album 'One Piece at a Time' here http://smarturl.it/OPAAT
Images by Matt Holyoaks
https://www.mattholyoak.com
Interview by Antonia Künzel
Finn plays live in London, May 29 & 30th at St Pancras Old Church