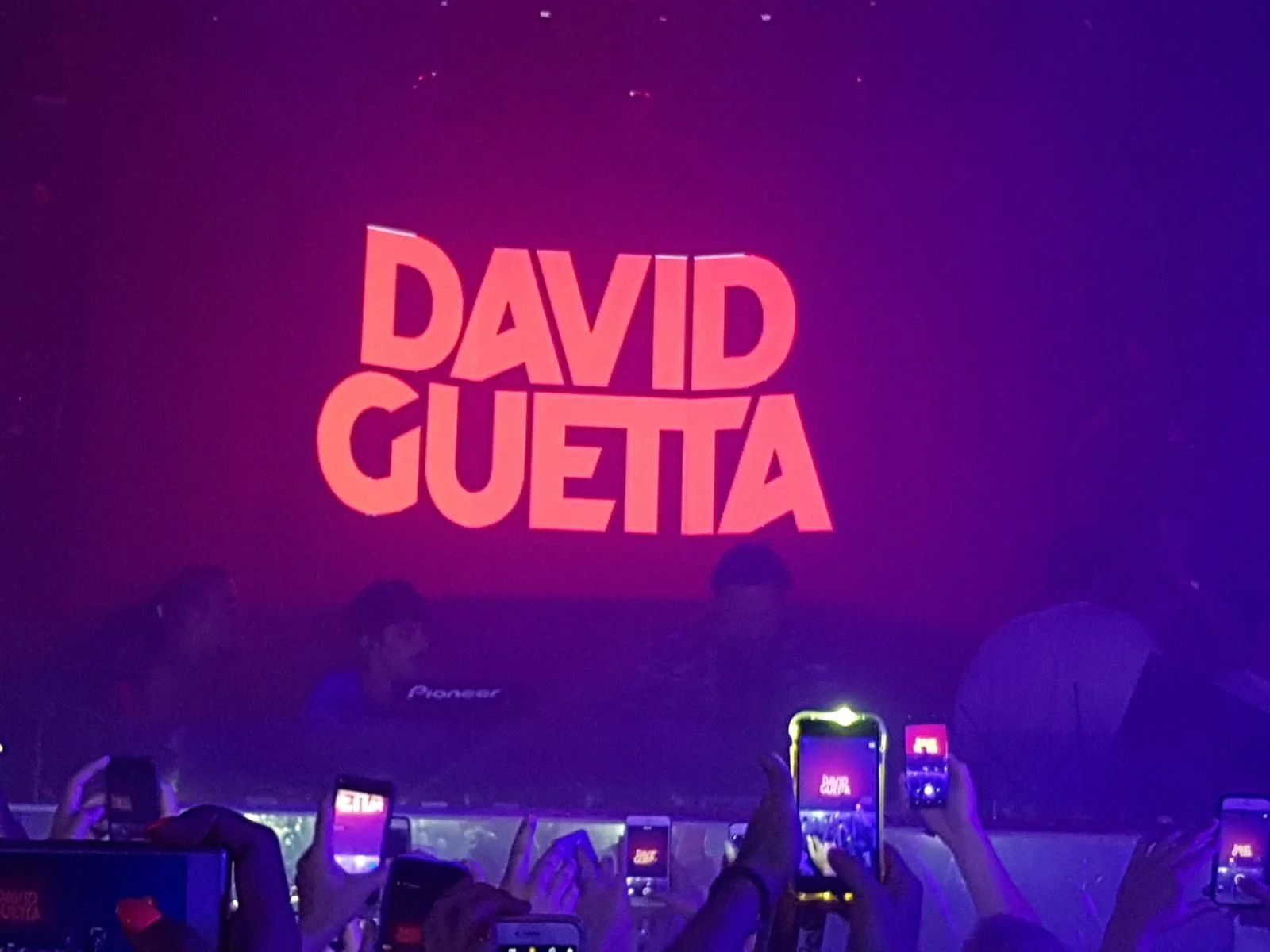 'F**k Me, I'm Famous'
David Guetta & Robin Schulz smash it at Ibiza's first superclub – Pacha
A combination of the most famous DJ, club night and club in the world, brings us to – 'F**k Me I'm Famous', a night created by David Guetta, to throw the most fabulous parties.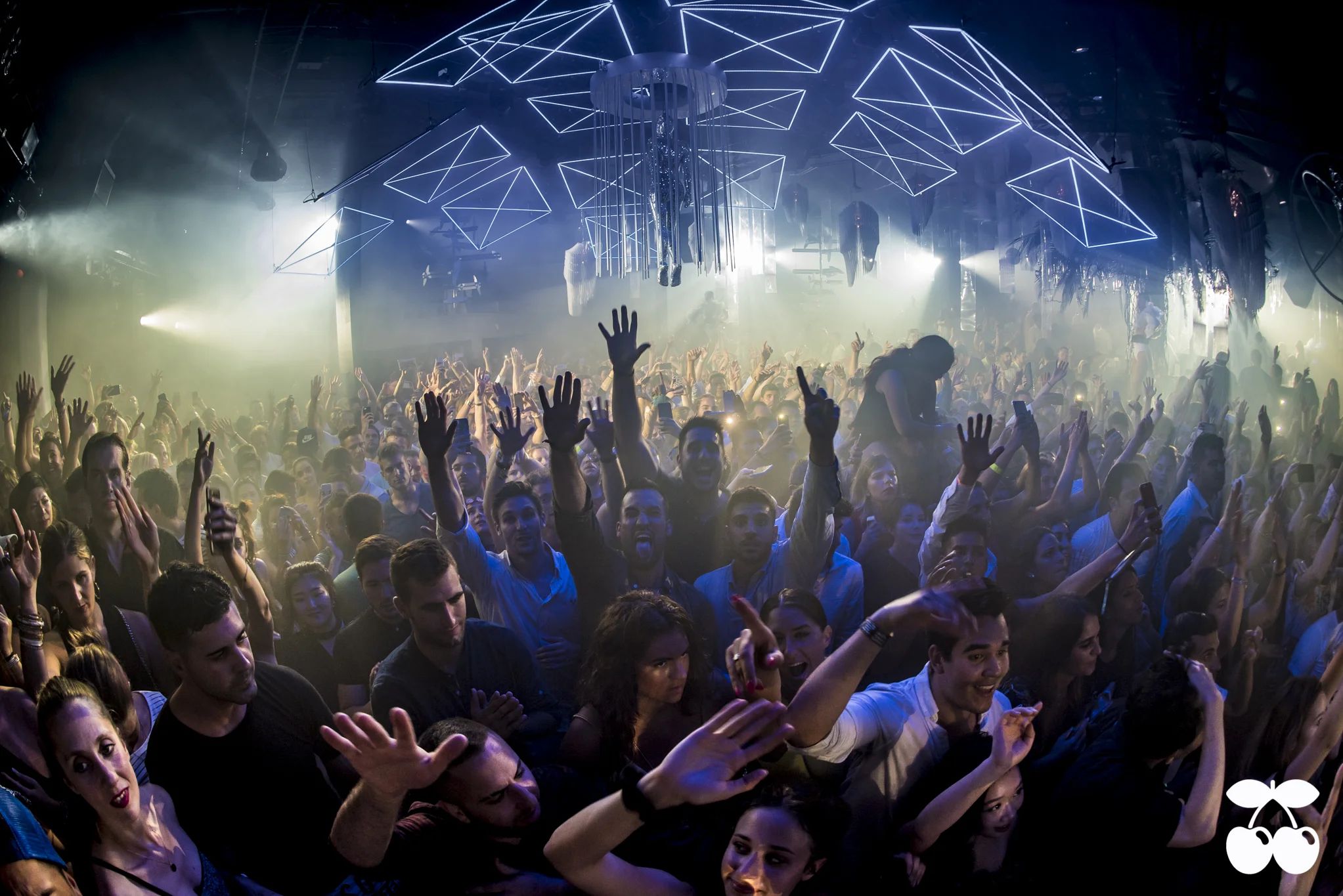 Since his first release 'Just A Little More Love', things started hotting-up for him and sky rocketed with the 2009 album 'One Love'.  Pacha – meaning Arabian Prince, was the first superclub in Ibiza, established in 1973, it is hard to believe the original design was based on a farmhouse, as now it is like walking into a palatial aircraft hanger, the space could be equally at home in a James Bond movie or snipped right out of 'Barbarella', with tables screaming-out for a Vodka Martini shaken not stirred of-course. The huge DJ booth sits way up above the crowd, nudged into the corner of the dancefloor, this is where the musical wizardry takes place.
Later ramps will elevate from the floor, complete with Perspex cubes, as futuristic android dancers appear, dressed in plastic, translucent robes. The visuals are awesome and mirrored mannequins decorate each corner, as the whole club comes to life.  A Latin track catches our ears, 'Me Sueno' by Tom Staar feat. Martino Camargo – Latin beats to match the occasion – 'Me Sueno', meaning, 'I'm dazed, dreamy, delirious' – perfect!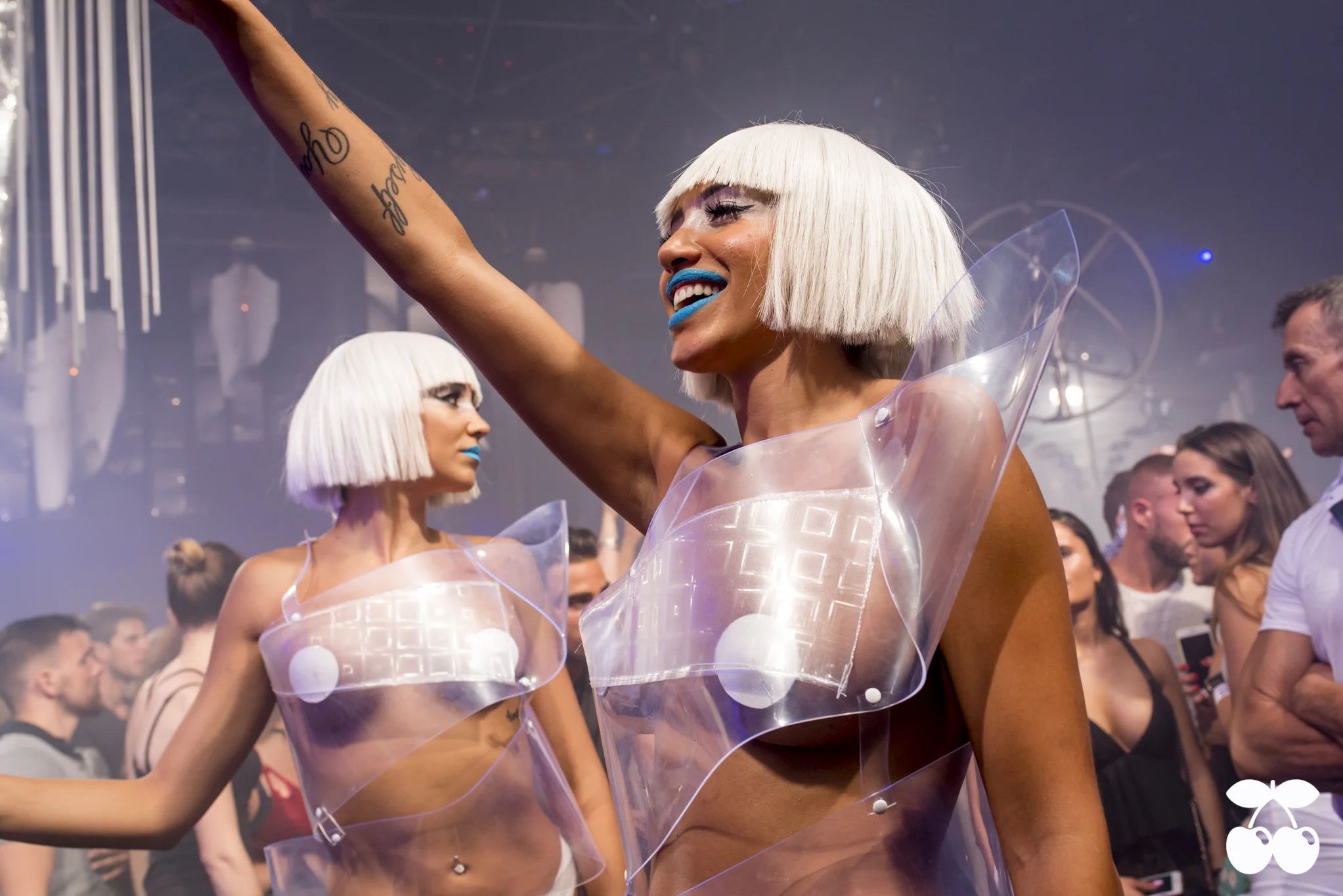 This season Robin Schulz is apprentice to the master Guetta – as we jump to the carnival beats, the room is ecstatic, dancing breaks out across all pockets and corners of the club. Packed with little room, somehow there is still tons or space to move, as the crowd kind of interlinks and dances together, while confetti tips from the ceiling. Immediately the room is lifted with tracks like Bob Sinclair & Daddy's Groove,'Burning', good feeling vibes and punctuated with more industrial sounds like, Don Diablo's 'Switch'.
Schulz is laidback on the decks, a bit like a chilled out Eminem, gently nudging records into place, constantly bouncing, with intermittent hand gestures at all the right moments, round glasses, baseball cap, he is the perfect fit for someone who just popped in to play a few outstanding records. Schulz takes us into darker, grittier territories for a while, until he brings us nicely back to shore with a couple of his own more positive tracks, 'Save Tonight' and a remix of Prayer in C by Lillywood, as he prepares the space perfectly for the Frenchman we have all been waiting for.
Guetta takes to the decks, wearing a casual linen shirt, with shorter hair than before and just the nominal stubble, the party already in full swing, he pulls back, 'Like A Bitch' by Zomboy is junglist dubstep, surprisingly dark. He switches back and forth between tracks, scratching and mashing it up, from dance house anthems and snippets of pop all surrounded in more underground beats. Loads of skillfully defined scratching, all sprinkled with a measured dose of Latin flavours.  It's not long until one of his own tracksis up, the crowd goes wild, 'When Love Takes Over,' feat. Kelly Rowland is offset with the tribal feel of Wiwek. Hands flying, loved-up heart shapes fill the air, ants marching, all on the same page – or dance floor. Guetta seamlessly mixes the party tracks with the more leftfield, from Zomboid to Wiwek, with the odd old skool track thrown in, as evseryone bounces along to, 'I Like To Move It Move It', by Reel 2 Real.
Pacha can only be described as an immersive experience, effervescent house, from the progressive and electro to more underground and impressively gonzoid sounds. This floor that has been danced on by so many people across the world, somehow moves your feet immediately.  Since 1973, with those before you and those yet to come, everyone in this room is here to dance. If you don't dance, or don't think you do – think again – 'cause you wont be able to stop. 
F*** Me I'm Famous with David Guetta
1st June
22nd June
6th July
20th July
3rd August
17th August
31st August
5th October
F*** Me I'm Famous with Robin Schulz & Friends "Takeover"
7th September
14th September
21 September
28 September
Just A Little More Love by David Guetta:
[embedyt] https://www.youtube.com/watch?v=Uc49mvL0MBA[/embedyt]
Tunes of the night:
For more info head to www.greatescapefestival.com
Words by Sam Chamberlaine