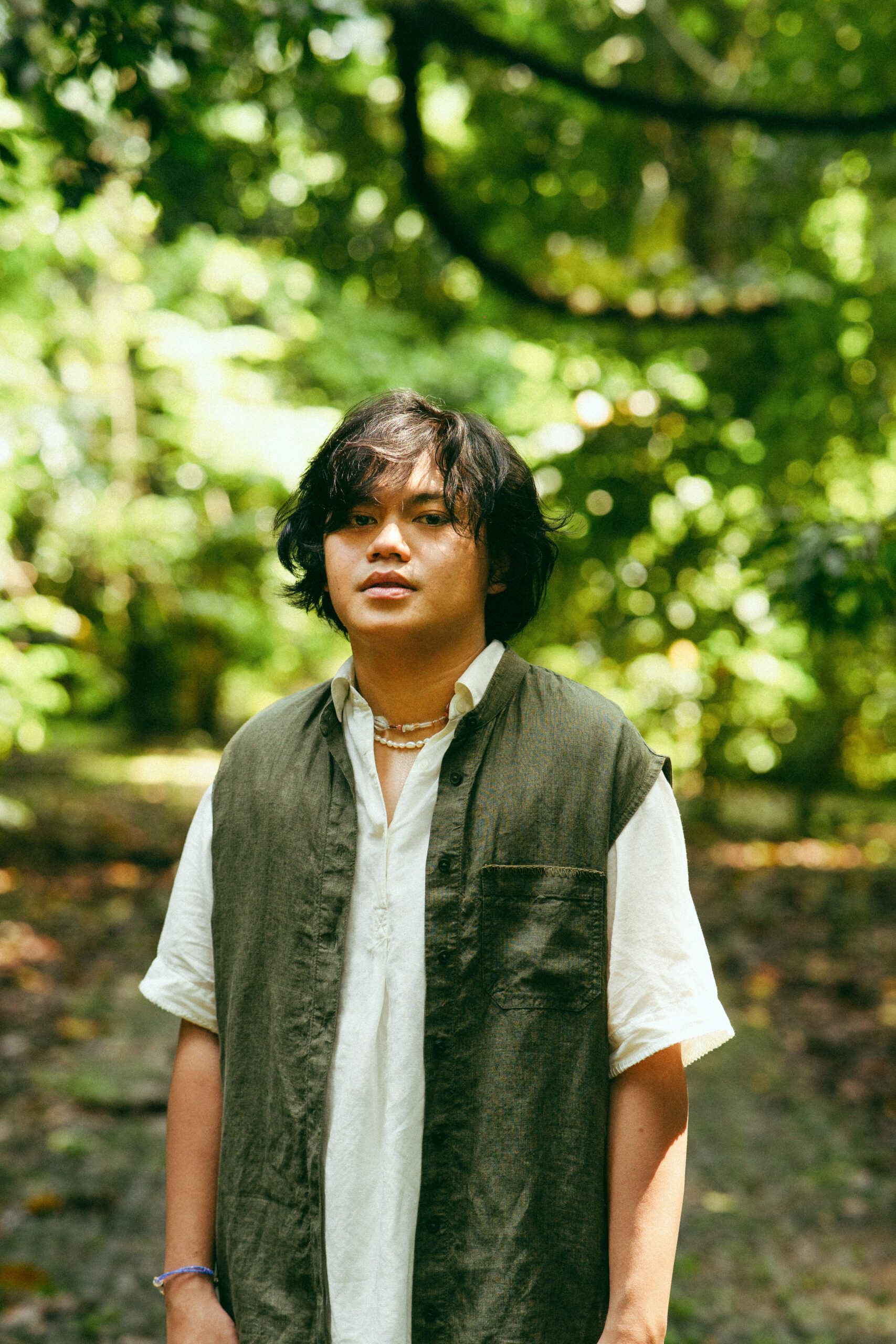 GANGGA
Poignant, reflective, and downright captivating — no other indie artist is creating music like Indonesia's GANGGA.
There's a reason why so many people are resonating with the musings and melodies from Indonesian singer-songwriter GANGGA. Last week, he released his debut album — the poignant and introspective 'It's Never Easy,' a collection of songs that charts the young artist's journey of love and all of its forms. Like many of his music counterparts, GANGGA is not one to be constricted to one genre; he dances between indie, pop, jazz, and sometimes even R&B to create soundscapes that are not just distinct to GANGGA's artistry, but completely captivating for the listener.
1883 Magazine chats with GANGGA about his debut album 'It's Never Easy,' how he's grown as an artist since releasing his first single, and more.
You released your debut single back in 2019 — how would you describe the way you've grown and developed as a singer & songwriter between then and now?
For me as a newcomer, the journey is a bit unpredictable. It's a long journey, I started the process from zero, I learned everything not just in the music side but also in the business side since I decided to build my own independent record label, so I learned everything together with my team. As a singer and songwriter, I can say that it's a long journey, a bumpy road along the way, but I'm happy and enjoying all the process.
You taught yourself how to play guitar, but I'd love to know what was the exact moment you decided to pursue music as a career?
In 2019, I've been in a moment where I really didn't know what to do with my life, I talked to myself for three months about what I wanted to do with my life, and I realize that I've been accompanied by music all this time, from my childhood until now, music always be part on my life.
How does it feel to finally be releasing your debut record?
I'm really happy and relieved at the same time. After the struggle while producing this album, it's finally released. The thing I'm also really happy about is that after finished producing my debut album, I feel like I need to work better each time and I feel like this is a new big step for long journey for me.
Where does the name "It's Never Easy" originate from?
"It's Never Easy" is something that I really feel. This album is about the story of my love life journey, with all the feelings in it. "It's Never Easy" is the overall process from when I was hurt, when I was trying to forget someone, and the feeling of regret. I feel like going through that process is never easy, because "It's Never Easy" to forget that special person.
A lot of these songs seem like they are tied together by a certain theme — love! Did you set out to create a body of work that's tied together by a theme?
Actually this album tells a story about a relationship of 2 people who are always running in circles. I didn't make up the story, or create a theme for the album, because this is my own personal story that I want to tell and share to other people about what I went through with that person. I believe that this album is expressing the intimate moment from me.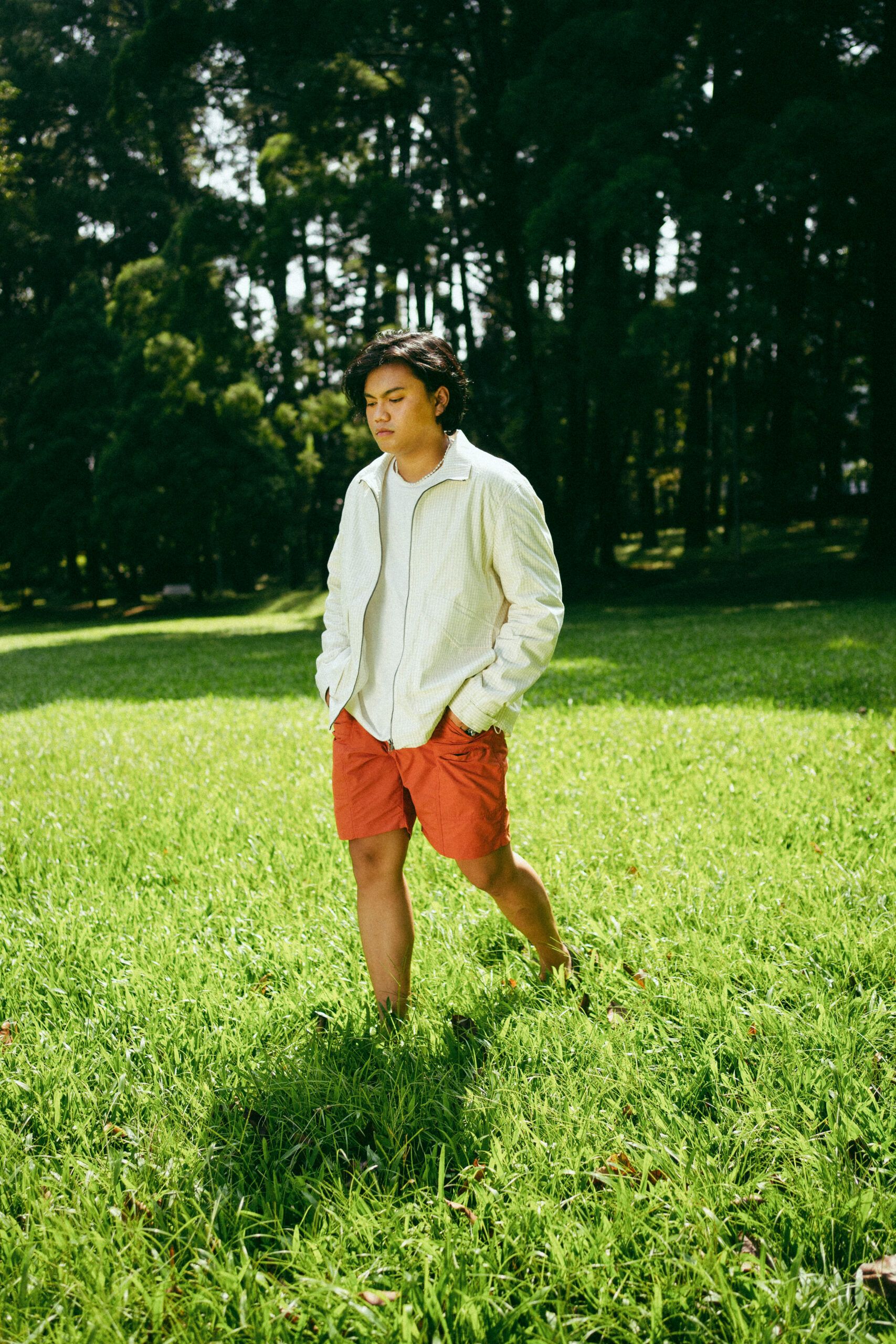 Some standout tracks for me are "This Love Will Never End," "Forever," and "Ice Kiss." Can you tell me a bit about the inspiration behind those tracks?
"Forever" & "Ice Kiss" are songs about simplicity in love, where I believe when we love someone in a modest/simple way, we are at the lowest point in our ego, and I believe it will make a strong foundation for love. "This Love Will Never End' is a song that I 'felt' when writing this album and when I wrote that song as well. When writing this album, I tried to dig into my past. But when I dig into my past, I went too far, I felt 'that' feeling again, and This Love Will Never End is really what I'm feeling right now.
Two songs "I Need You" and "I Don't Need You" obviously have a bit of a contrasting juxtaposition there. Can you tell me more about those two and the meanings behind them?
They are actually two related songs, which is an intro and an outro. So it's like I'm guiding you through my story, where "i don't need you" is a phase where at the beginning I was full of ego so I felt like I don't need the love of the other person, then song after song I realized that in the end, I'm telling to the person that after all this time, I just figured that I need them.
You're quite open and vulnerable on this record; is being that honest in your music something that comes natural to you?
In my opinion, music and songs are things that can't be forced, and can't be faked. I think it will be very beautiful if honesty, sincerity, love combined with music, because I'm pretty sure it will produce good results too. The point is that I really enjoy what I'm doing right now because I'm always honest during the writing process, and I feel like it's a very organic process.
Would you go as far as to say that making this album was therapeutic for you?
I think producing this album is really therapeutic because it makes me feel some kind of relief and I can let all my feelings out and express it. Even when writing this album, I find a new perspective in my life, so it's safe to say that this album has a big impact on my life.
Can you share something with us about the record that no one knows? A special lyric, something unique you used to record, or something else?
"This Love Will Never End" is a song that really feels different from other songs in this album, because in this song I try to be more minimalist, and this song is the conclusion and the core of this album. I feel like "This Love Will Never End" is a confession and a closure. As I said before, when I made this album, I was just trying to recall my past, I was trying to dig into my past, to flashback & recall the feelings of the sad times. But when I wrote "This Love Will Never End" , the writing process had an impact on me and suddenly I'm experiencing that old feeling again, and it has had an impact on my feelings until now.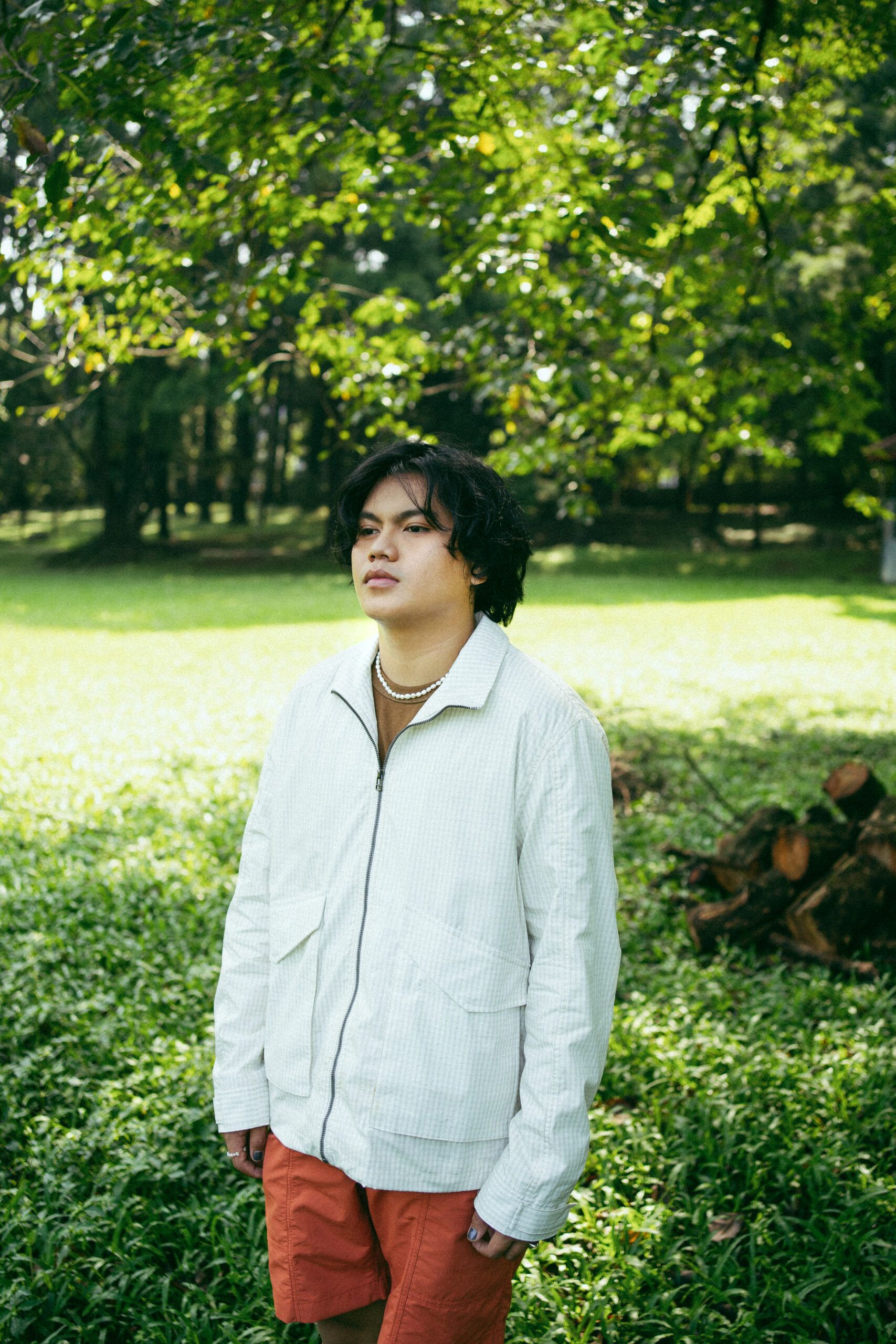 You've already topped the #1 Spotify Global Chart and you were hand selected to perform at TikTok's Music Night Asia. How does it feel to already have achieved so much despite only just releasing your debut album now?
I feel like this is a huge blessing and truthfully I never had expectations about these things before. So far, in my music journey I learned that music is unpredictable, it's a beauty that can't be paid for and we can't understand what it's about. Now I'm grateful for everything, and this makes me even more enthusiastic to continue to make more songs, to evolve, and to explore. This is not the end but this is just the beginning that makes me excited for the future.
What do you think will surprise your fans most about your debut record?
In this album, there will be different colours of my music, in which each song has something in common with each other. This album will have a different ambience from my previous singles, which I'm sure my fans will love as much as I do.
What do you hope people take away from your music after they are done listening to it?
I want to tell everyone, regardless of gender, that it's okay if you want to cry because of someone. You don't always have to be strong, it's okay to look weak, because when you cry over someone, you should be proud of yourself because it means that you've loved someone that much, you've appreciate someone so much, you've been in the phase of loving someone more than yourself, and that makes you a person. That experience will broaden your perspective on yourself. So it's okay when you feel like you're sad after hearing my songs, because it's really fine.
Lastly, if you could manifest one thing this year what would it be?
I hope that all the hard work with my team can be very well received by other people. In accordance with my dream, I hope that I can be heard from people across the country. I hope that this album will be heard by a lot of people so that It can motivate me and I hope that I can have my own concert, especially if there are tours to other cities/overseas, I want to meet foreign artists and know what is out there.
GANGGA's debut album 'It's Never Easy' is out now. 
Follow GANGGA at @ganggaksm