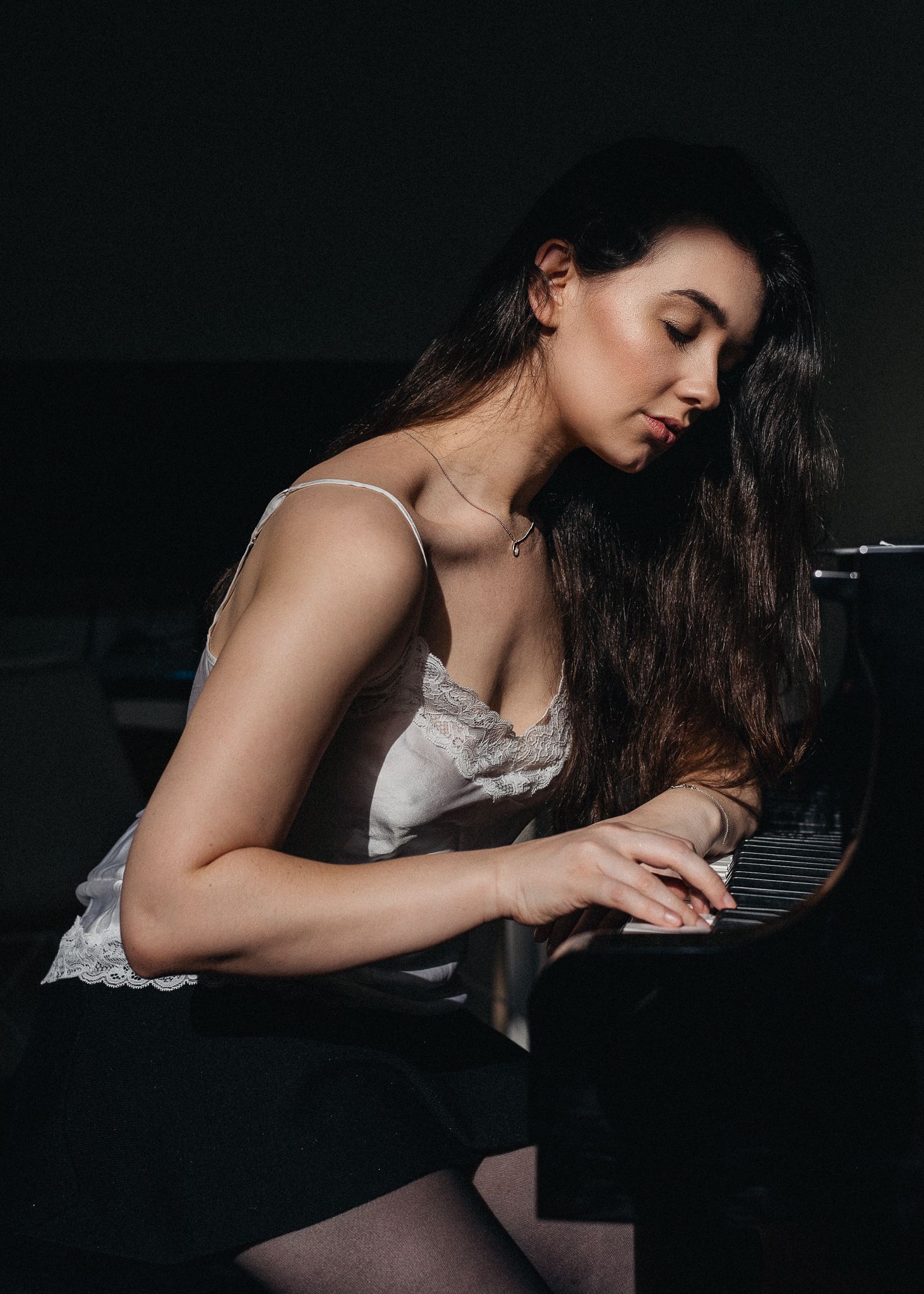 Jennifer Juliette – Anchor
Welsh singer-songwriter Jennifer Juliette debuts her second single: the cinematic title track to her debut EP, Anchor.
Hailing from Wales and now based in Berlin, multi-talented (and multi-instrumentalist) Jennifer Juliette knows her way around music. After traveling the world, performing at venues across the globe, and playing everything from piano to the guitar to the violin, she's now ready to embrace the next chapter of her music career: the release of her first body of work. Her first EP "Anchor" is set to debut later this year and the title track is out today. 1883 spoke with Jennifer about starting her career in music, the inspiration behind "Anchor," and what she hopes her music will do for other people.
Music has been in your life ever since you were young, but do you know the exact moment when you realised you wanted to do this for the rest of your life?
It wasn't until I was 24 and moved to Prague and realised nothing else excites me except the thought to make beautiful art in a beautiful city for the rest of my life. I was playing music before that but it was so rigid that I didn't love it anymore.
You're from Wales but now based in Berlin. How have these two different places influenced your music, sound, and songwriting?
I always try to get some Celtic influence in my melodies, but Berlin has definitely showed me new things. I was always afraid of using electronic influences and a lot of percussion but now I'm starting to embrace that a lot and try newer things.
"Small Voice" is such a powerful, poignant track to mark the beginning of your debut artist project. What was it like writing, recording, and releasing that song? Was the process therapeutic?
I was really focused on recording it "right" and being as professional as possible that it wasn't until the final hour of recording the music video that I realised the enormity of it. The lead ballerina in the video was performing her solo part and I heard my song with this amazing dance on top and just burst into tears – good ones!
You blend classical and modern pop influences into your work, making every song sound really unique and timeless. How did you decide to come up with such a distinct sound rather than going the purely classical route or go more pop?
I think I can't write any other way – the classical is just inside my voice and my whole person and a part of who I am now.
"Anchor" is your new single — what's the inspiration behind it?
This one is a deep dive into a fantasy world. I love the world of gaming and I had a whole scenario in my head, with a roaring ocean and a powerful dramatic beat going on. I wanted to make that kind of inspiring music where your mind is living somewhere else for 4 minutes.
What was it about the track "Anchor" that made you want to name your debut EP after it?
I think if the album as a kind of "anchor" to my whole self. Four different ways of making music. Four different influences. All anchored together in one place.
"Anchor" and "Small Voice" are very different in sound and concepts — the former is more conceptual and the latter is more personal. When you're songwriting, do you typically pull from a personal place or is it more general?
Typically it is personal. Either myself or someone I've known. Anchor was one of those songs I just sat, played a piano melody and it came to me suddenly with works and an orchestra in my head. That was really cool and I hope that moment occurs again.
If you could describe your EP as a whole body of work, how would you describe it?
It's a Celtic-inspired collection of ballads about love and loss.
Lastly, when someone is done listening to your upcoming EP, what do you hope they feel?
I hope they feel emotional and attached to it, and enjoy the uplifting strings and the welsh influences. I would hope they want to search welsh music and how it sounds. I couldn't have written any of these songs if I wasn't a welsh girl!
Jennifer Juliette's new single "Anchor" is out now.