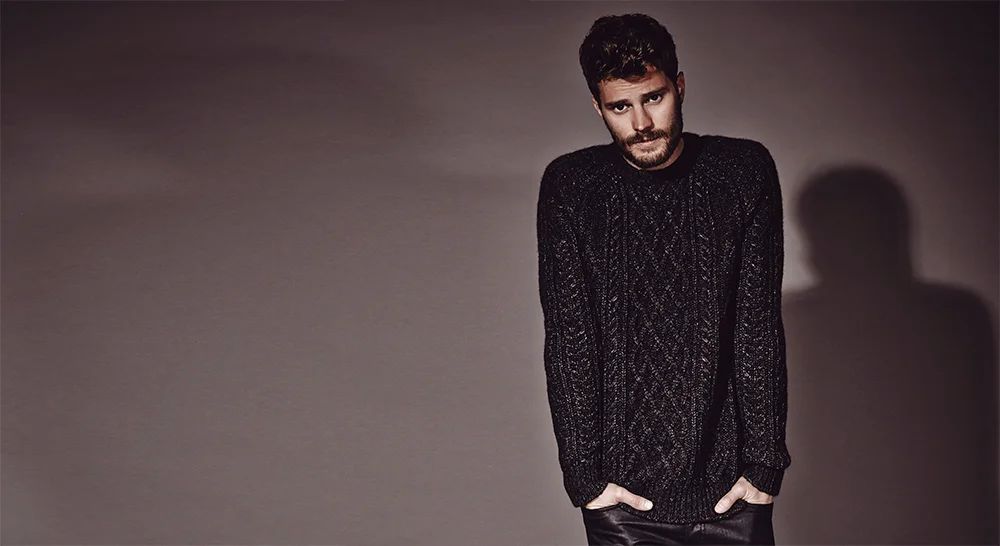 Jamie Dornan
Jamie Dornan is a natural. At what? Well the list pretty much goes on and on. The thirty one-year old actor, who is now set to star in BBC Two's The Fall,has, in the past, tried his hand at many crafts. As I watch him expertly pose his way through our photo shoot, my mind turns to his short but exceedingly successful modeling career.
Having been scouted at the age of 20, Jamie quickly went on to model in campaigns for some of the biggest designers in the world including HUGO by Hugo Boss, Giorgio Armani and Calvin Klein. "I never pursued [modeling], but once I was doing it, it just kept happening," he explains honestly. "I guess I was lucky, because it happened for me in a big way, early on. Then I somehow managed to maintain that for a good couple of years." His modesty astounds me and the more we discuss his modelling years, the more the Northern Irish native shrinks in embarrassment and shrugs off all praise I attempt to sendhis way. This act of diminishing his achievements is further apparent when I bring up Sons of Jim, a folk band he formed with his best friend when they were 18. "That was just a bit of fun with me and one of my best friends. We sort of mucked around with the idea about being a real thing for a bit, but I certainly wasn't that committed to the idea of it."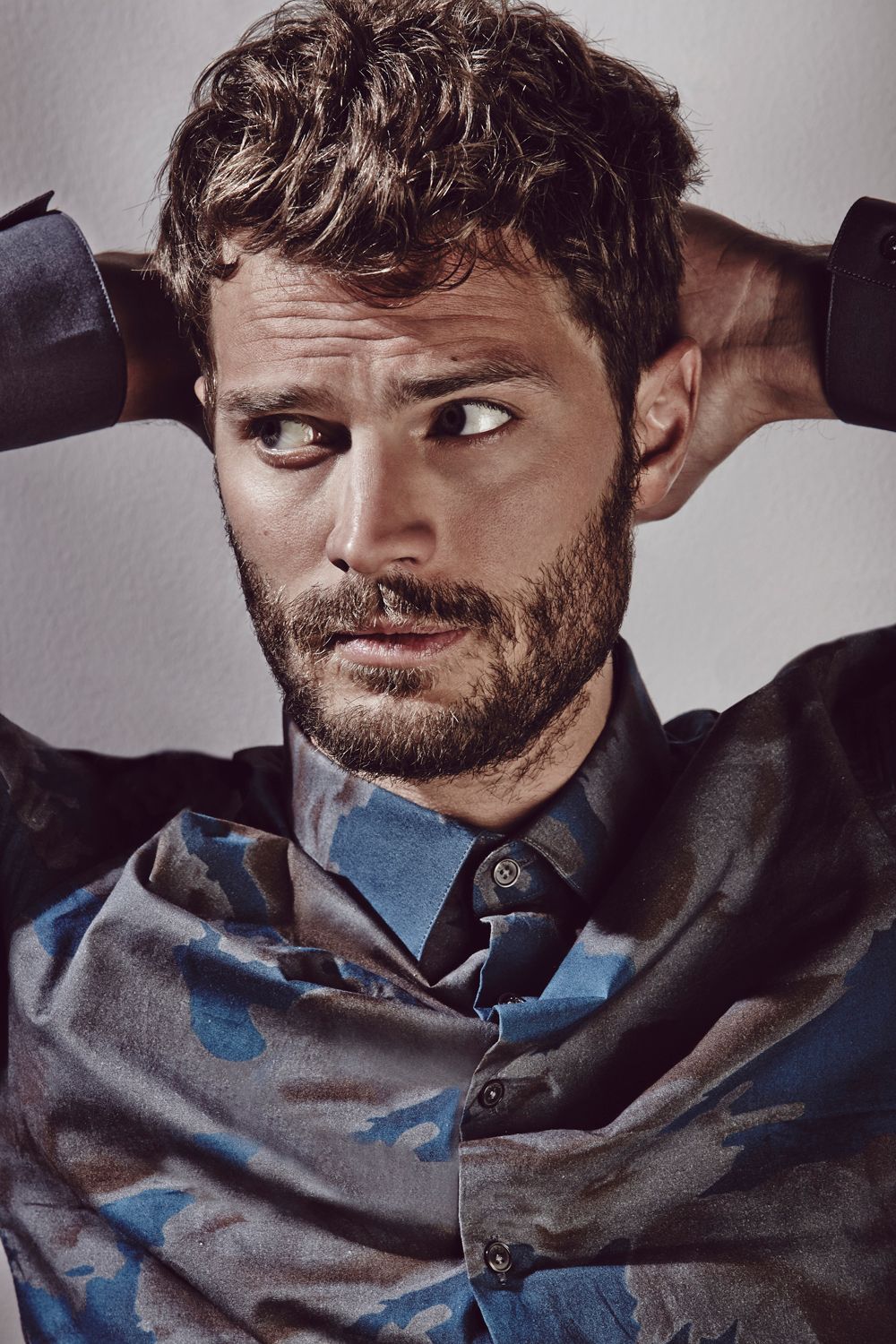 Though it was music and modeling that physically brought him to London, acting was the true plan all along. Despite, temporarily postponing his dream to ride the wave of success in the fashion industry, he found himself being gradually pulled back to acting to the point where, eventually, he was wholeheartedly committed. The fact that he turned his back on a very lucrative career path to take up in the uncertain world of acting illustratesDornan's grit and determination. When a role in ABC's Once Upon a Timecame knocking, it was clear the risk had paid off. Jamie played the part of Sheriff Graham the Huntsman in the modern day fairytale, written by Edward Kitsis and Adam Horowitz (writers and creators of Lostand Tron: Legacy)."For me, it was much more interesting than any other pilots I was reading that season.I got lucky and got the one that everyone wanted. It's just cool to be involved in a show like that, no matter how many episodes you do, no matter what happens."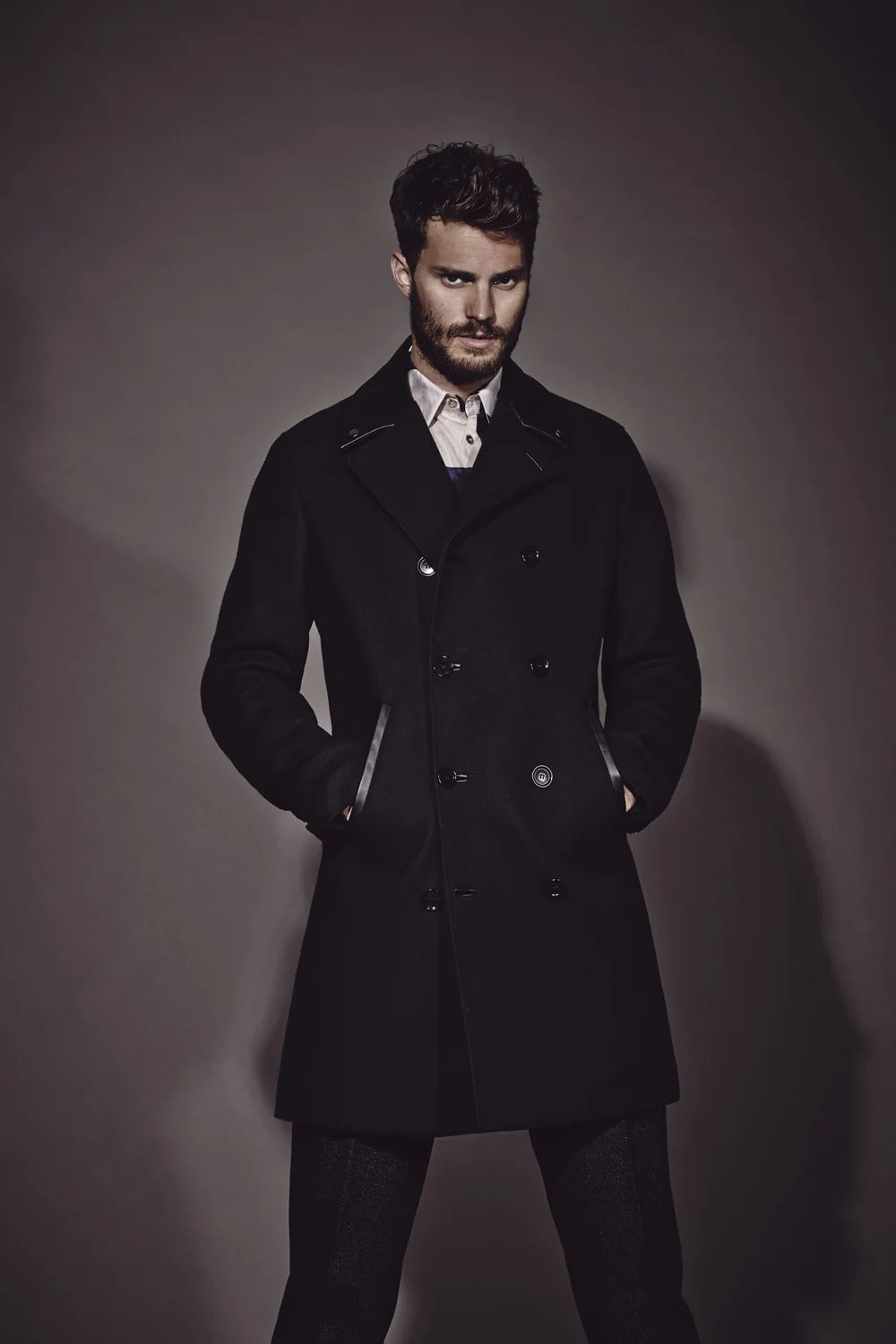 His powerful onscreen presence and lasting impression with viewers –Once Upon a Time's producers are constantly bombarded with letters pleading that the Huntsman make a return to the show – are exactly the attributes that led to his earning the part as multifarious serial killer, Paul Spector on The Fall."I actually auditioned to play another part. I don't know if that's a compliment, but they saw the serial killer in me." Spector's 'normal' family home life masks a second life in which he is sadistic and calculating: "I think it's nice to have the freedom to play a character who has a complete hold of his intentions," Jamie muses. "You know, even if it's strangling innocent women to death, and masturbating to their driving licences; there's something nice about playing someone who knows what he wants, no matter what it is."Dornan's laid back and approachable nature may mean he and his character differ in almost every way but he can relate to his fierce passion; relishing the chance to explore him deeper. "I loved playing him. He's fucking fascinating and just to spend time trying to penetrate the mind of this character was challenging but brilliant."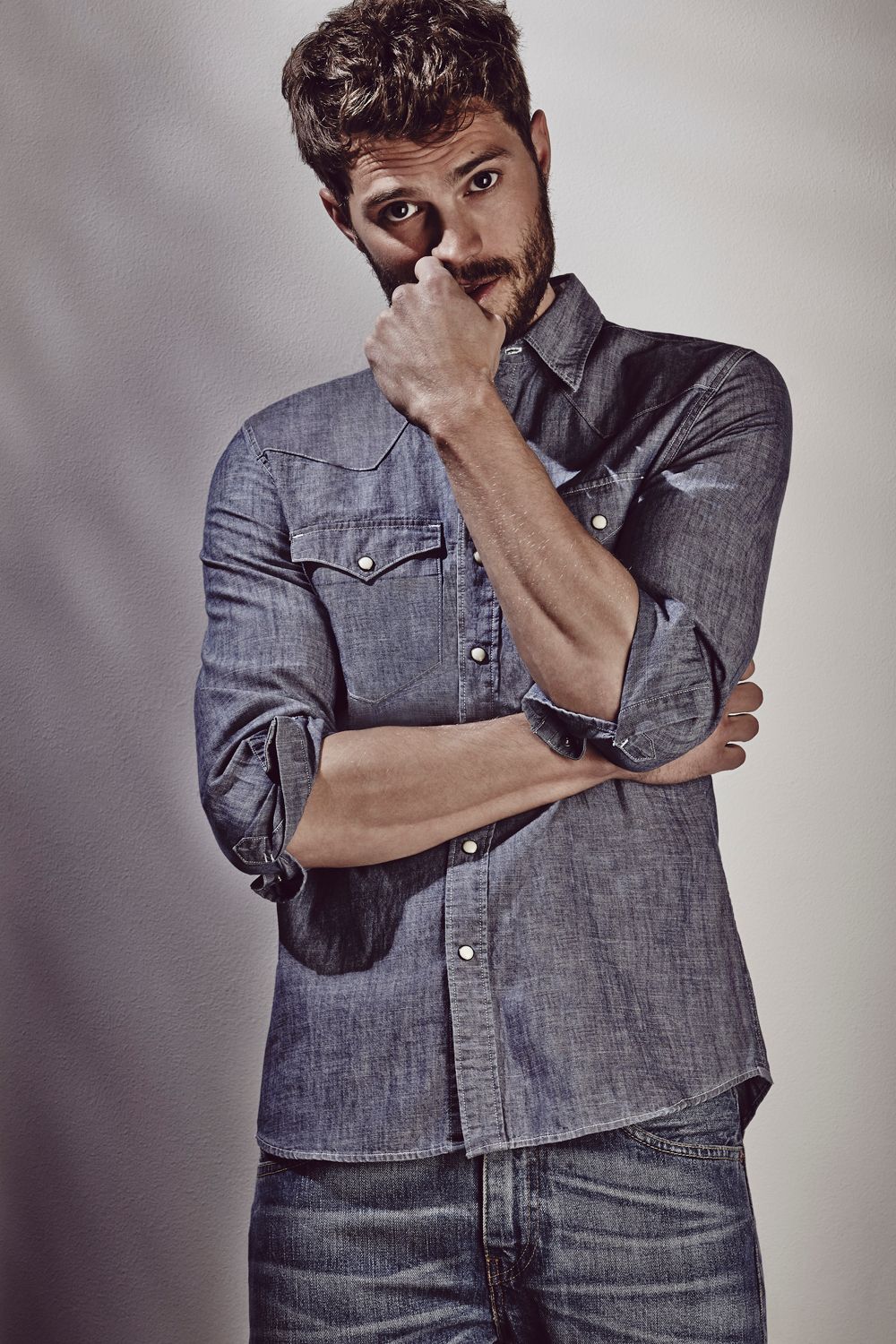 Jamie's excited and enthusiastic demeanor is further proof of his eagerness to take on the more challenging and complex roles. "I've never read anything that I've been so desperate to do before this. Also, I just didn't think I'd have a chance with it because I don't often go up for stuff like this." Though his self-deprecating nature is intriguing considering the huge success he has achieved in his life so far, it is clear his desire to be seen as an actor and not 'model turned actor', is indomitable. As soon as viewers see Dornan's performance in The Fall, his talent will be justification enough.
The Fallis currently airing on BBC Two.
Words by Victoria Gardiner