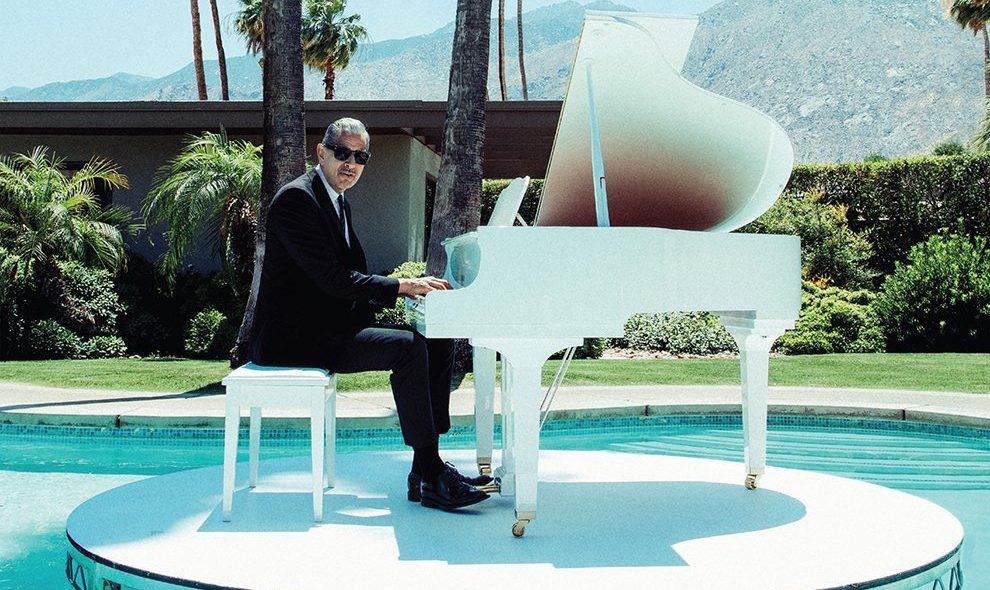 Jeff Goldblum – I Shouldn't Be Telling You This – Album Review
Typically in a press release, the quote can be a little dry from an artist. In the case of Jeff Goldblum and The Mildred Snitzer Orchestra, this is far from the case.
'I'm crying with ecstasy over this new album. Creatively, I'm happy as a clam. This collection of cohorts (cream of the crop), with whom I get to cavort, is outa this cosmos. Ouch, my crackling cranium! I'm crowing!!!' The quote from Goldblum sets the album perfectly. 
Jeff Goldblum has recruited a vast array of artists that reach so many different spectrums of music. If Jeff comes calling, you're not going to say no, are you? Each artist that Jeff has carefully chosen for this project has taken to jazz like a duck to water and thrusts them to a new level of musical artistry. 
The album begins with the undisputed indie queen, Sharon Van Etten. It's bold of Jeff to start the record off with one of the standout performances but it grabs you by the collar, gets right into your face and says 'This is Jazz' and from this point, you're in; you're hooked. She effortlessly glides with the Mildred Snitzer Orchestra as if both were joined at the hip with her take on Irving Berlin's classic number 'Let's Face The Music And Dance'. 
A few tracks later and arguably the biggest name on this album, pop sensation Miley Cyrus joins the party and she isn't here to mess around. What Miley has done well here is that she's shown her versatility as an artist. It's no easy feat to simply jump into jazz, but her contribution of 'The Thrill Is Gone / Django' is simply divine and wouldn't mind Miley doing an entire album of jazz standards. Another shining star of I Shouldn't Be Telling You This is Gregory Porter. His performance of 'Make Someone Happy' has shades of Nat King Cole being thrust into the 21st century. His voice is just so warm and inviting which is perfectly suited to The Mildred Snitzer Orchestra.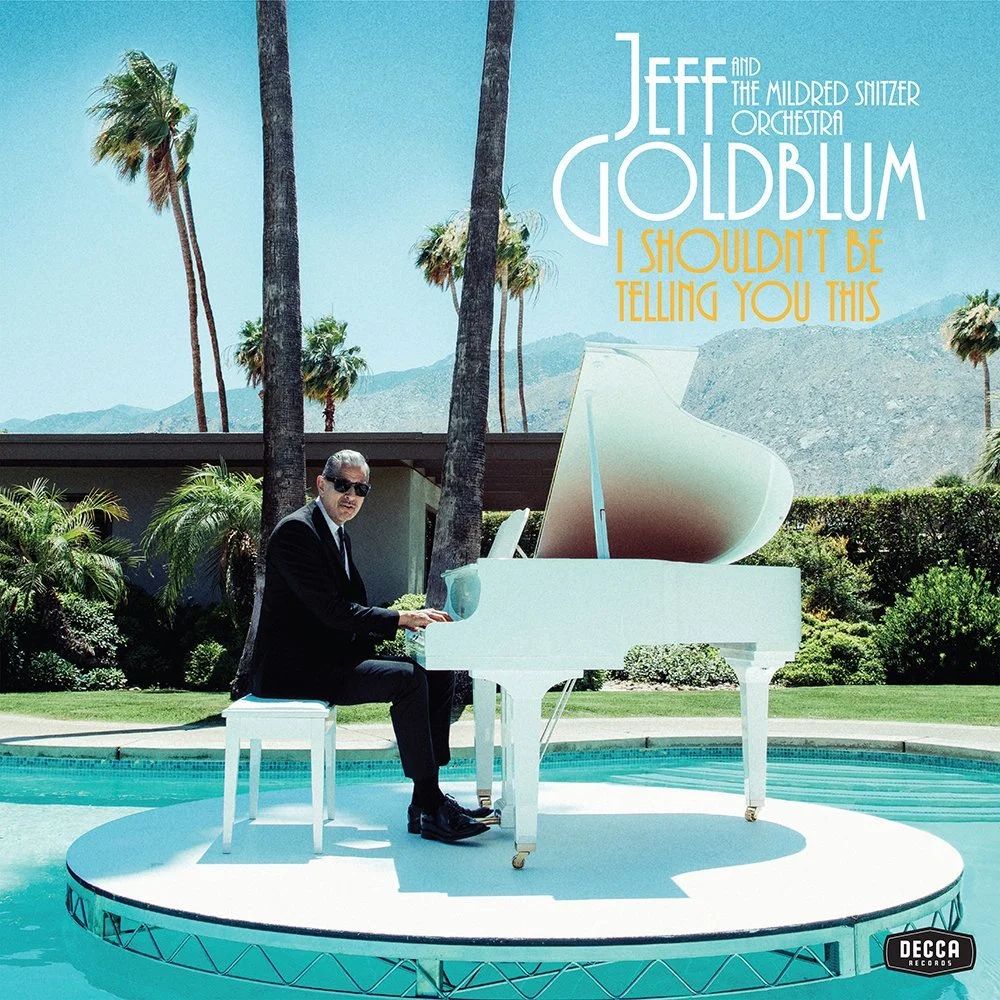 The best, they say, is saved for last and in the case of this record, this couldn't be truer. If the likes of Miley Cyrus, Anna Calvi, and Fiona Apple isn't enough for you, Mr. Goldblum graces the vocal booth with his sultry tones for the final track 'Little Man, You've Had A Busy Day'. If you find yourself with a rather large grin at the end of this track, my dear friend, I can assure you, you were not alone.
Every note played feels like Jeff and his uber-talented band are stroking my hair, feeding me grapes and embracing me for me. Essentially, it's a warm welcome into the world of swing and jazz, a place some fear to tread. But fear not intrepid explorer, Jeff has linked arms with you and as one, you both waltz through this deeply mystifying world Goldblum and The Mildred Snitzer Orchestra have opened up to you.
'I Shouldn't Be Telling You This' is a wonderful insight into Jeff Goldblum's brain, somewhere I would like to stay forever, please. It's accessible enough without it being boring but will also appeal to the seasoned jazzer. It's a really smart record, really well thought out in its production and its guest vocalists. To conclude, this collection of commendable carols creates cheer and contentment that will no doubt cast coruscation even in the most cloudy of corners of the cosmos. 
Review by Sean Mackey