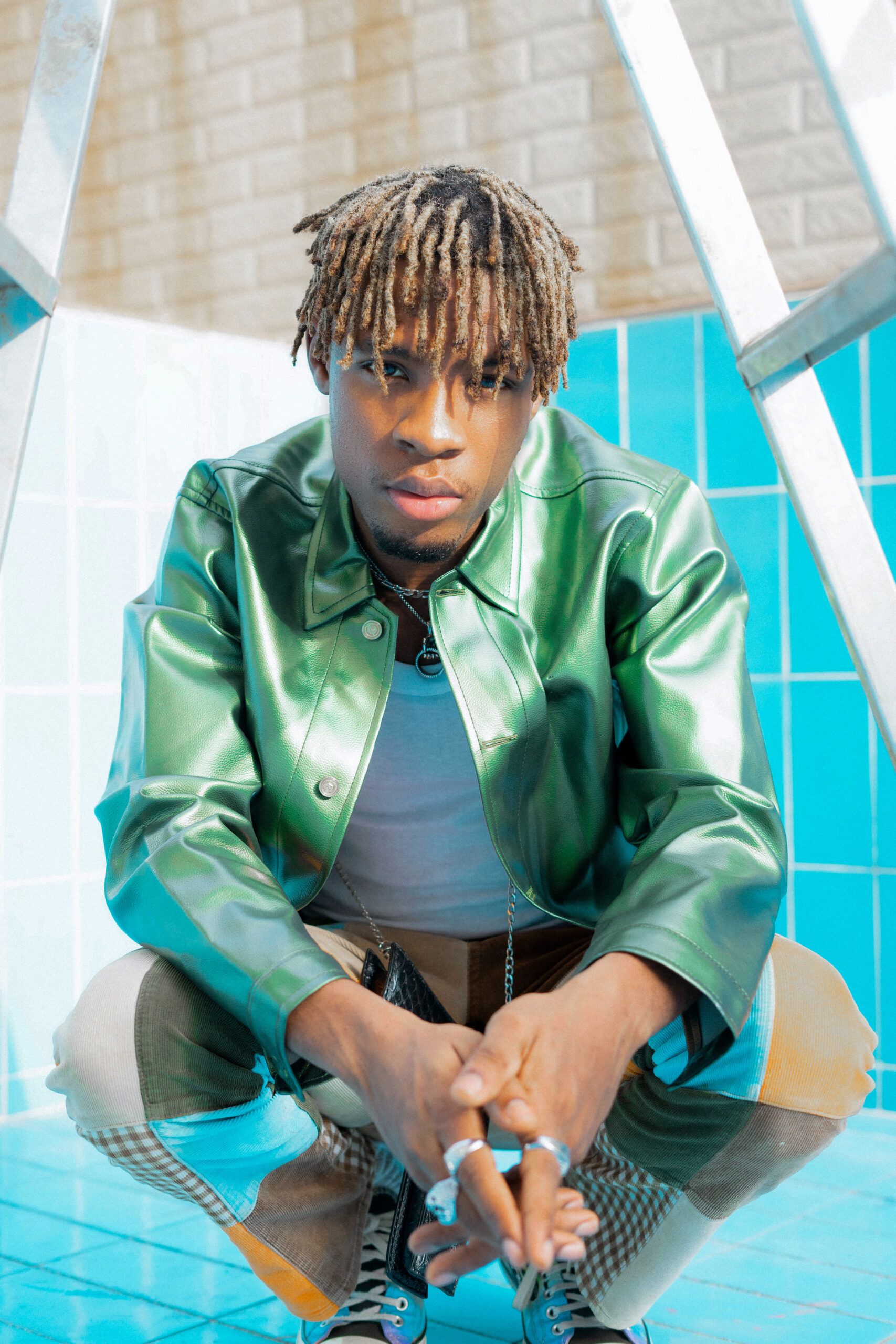 Joeboy
Nigerian artist Joseph Akinwale Akinfenwa, known professionally as Joeboy, possesses the incredibly enviable trait of conviction both in his sound and future. Discovered by Mr Eazi's 'emPawa Africa' record label in 2017, Billboard have since tipped the gifted artist as 
Nigeria's 'Next Big Thing'
.
Collaborating with the likes of Mr Eazi and GuiltyBeatz as well as a host of other well known and emerging Nigerian talent, the rapper won 'Best Pop' at this year's Soundcity MVP Awards Festival.  
Now, Joeboy has set his sights on releasing his most extensive and evocative body of work yet. His debut album, Somewhere Between Beauty and Magic, showcases not only his experimental side but marks a pivotal moment in his career as he looks towards how he can help others. Not content with just making music for fan's to enjoy, the album demonstrates his commitment to using his platform to educate and break barriers to meaningful discussions.
At the heart of his message is the need for us to better respect and appreciate others. An eclectic collection to add to his growing catalogue of music, Somewhere Between Beauty and Magic forced him to dig deeper, spiritually and musically challenging himself more than ever before.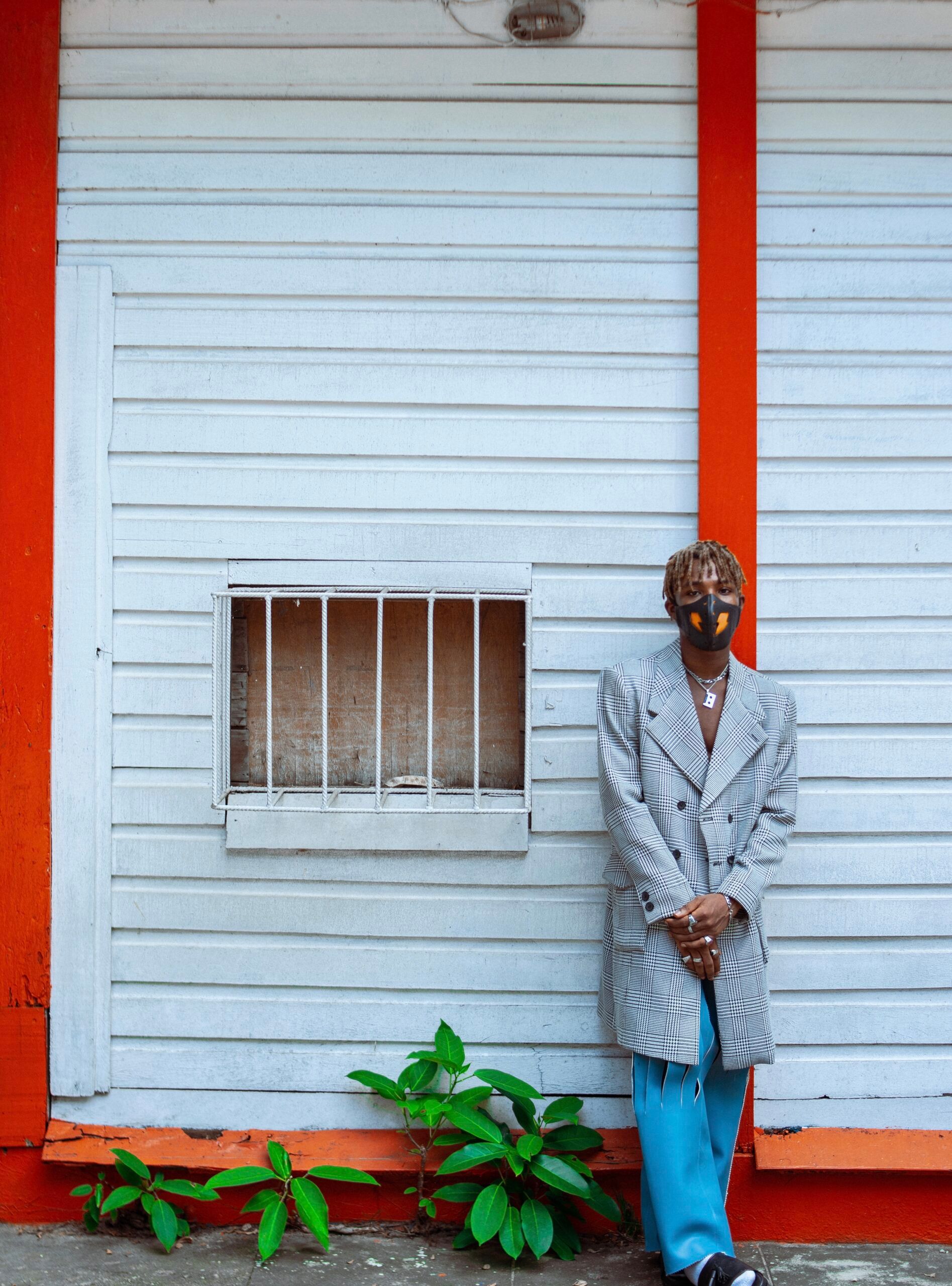 How did you come up with the name Somewhere Between Beauty and Magic'? What's the story behind it?
The name Somewhere Between Beauty and Magic was actually my sound engineer's (Oxygen Mix) idea. After recording in Ghana, the album was almost 80 percent done and then we went quad biking at Aburi Hills in Ghana, we were at a waterfall and I asked him "What should we name the album" then he looked around and said, Somewhere Between Beauty and Magic. (he named my first EP Love & Light too by the way). Overlooking the beauty of that waterfall provided a moment of reflection for me. I thought of how far I've come and reflected on the adversities I've had to overcome, being a young guy from Nigeria trying to win against all odds, it was definitely a name that stuck. Also the songs on the album are beautiful and magical too. 
If you had to pick, what's your favourite track on the album? and why?
My favourite song from the album is the first song, Count Me Out. Firstly the production of the song is genuinely out of this world, big shout-out to BeatsByKO, funnily enough it was the last song I recorded for the album. I actually had to delay the album to make sure that song was included. With the lyrics I was just saying how I felt and passing a message to people that underrated me. It's a way for me to address the naysayers and people that try to put me against my peers, I am only in competition with myself. 
Another major favourite is the song Consent. This is song reiterates the message that no man should ever harass, assault, rape or have access to a woman or anyone without their consent. Around the time I made this song, there were so many cases of rape and sexual violence in Nigeria as well as across the world and it inspired me to speak on it. I have been blessed with a huge platform and it's only right I lend my voice to crucial topics like this because it is a major issue that we need to fix. Women should not be afraid to exist just because of their gender, it is already heartbreaking that they have to take extra precautions on a daily basis to protect themselves.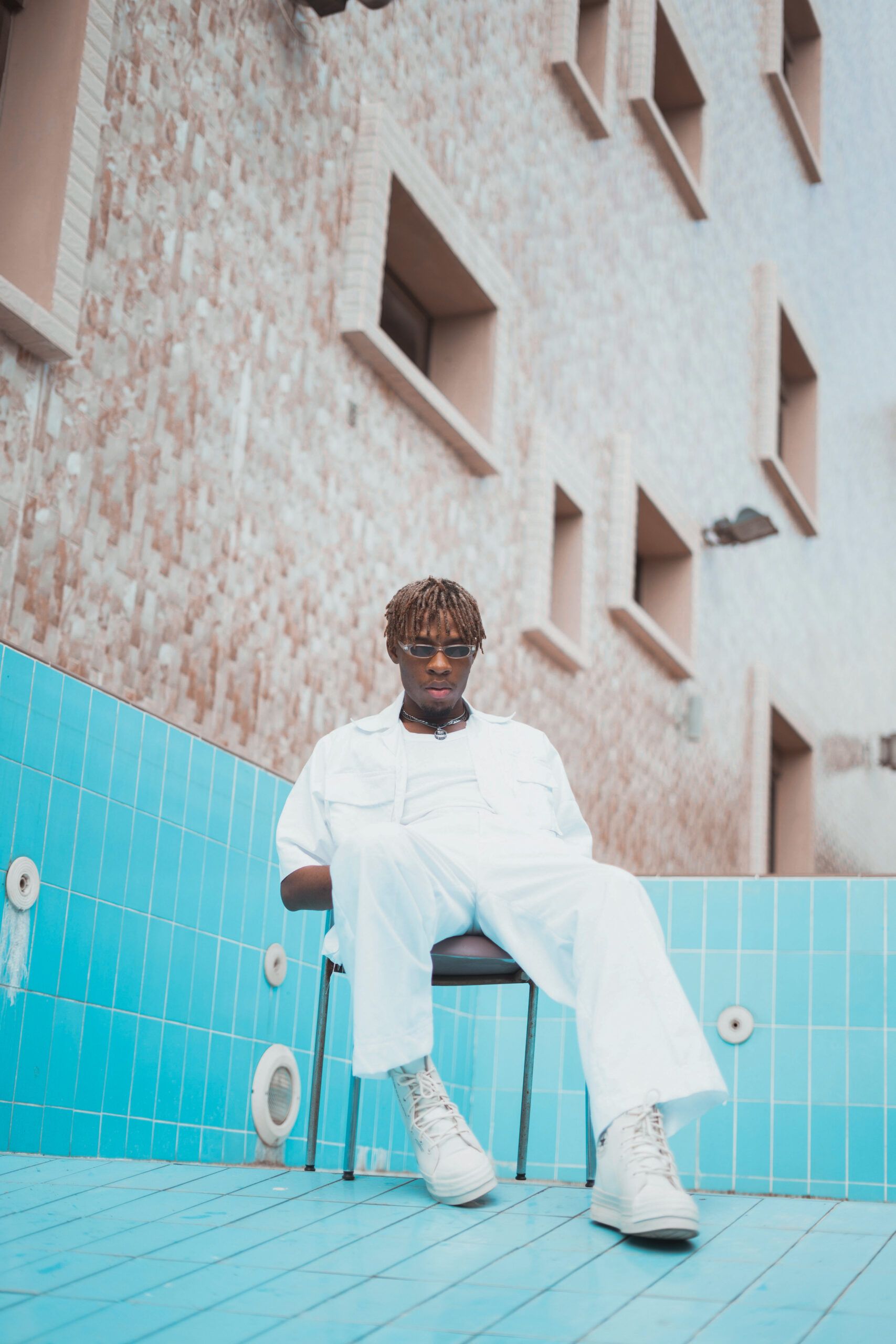 Runaway is one of my favourite tracks on the album and it's perfect for the end of a night. What's the story behind it?
I remember I was in another room in the same house when one of my producers BeatsBYKO was cooking the beat, I dropped everything I was doing in that instant and ran to the room. I asked him about the beat and he was initially unsure about it but I told him how beautiful the sound was and I recorded immediately on the spot, the lyrics came from my subconscious because I hadn't even written the song. Runaway is a story of a man telling a woman he loves not to forget how much he loves her if another suitor comes her way. 
Lonely, is quite a romantic track that details this girl-next-door scenario. What inspired the track? Who's the girl?
I wrote Lonely during the COVID-19 lockdown period earlier last year, I had to stay indoors for a long period and it influenced my idea for the song. Funnily enough, there is no girl in particular for the song – I just didn't want to be lonely that night.
In a post #MeToo world, the track Consent is an important track. Why did you want to focus on this subject? 
Consent is a topic that a lot of people still need to be educated on. Just because you are attracted to someone it doesn't mean that they must reciprocate, no one is entitled to anyone else's body. I decided to make music addressing it because it's an effective way of passing on a message. I read an article the other day that 40% of South African women will get raped in their lifetime, it made me mad and sick to my stomach. This is a major issue that should be addressed and tackled severely because it should never be something anyone should turn a blind eye to.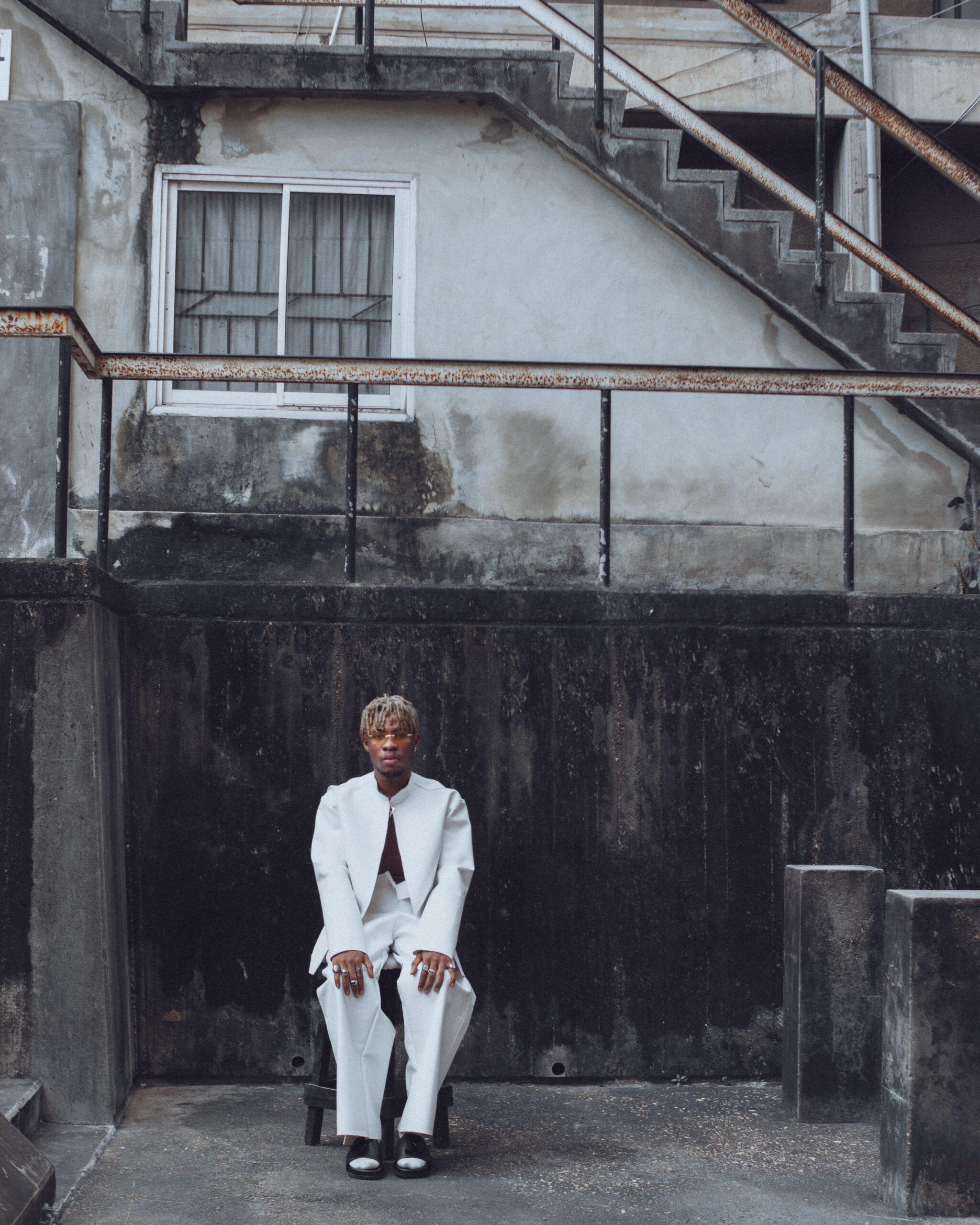 When creating this collection, you've said that you met a version of yourself that you didn't know existed before. What do you mean by that?
After releasing one of Africa's biggest songs in 2019 with my breakout single Baby, following it up with a string of hits from my debut EP Love & Light and also starting 2020 off with a huge song on DJ Neptune's Nobody. I wanted to approach music in a different way and dig deeper within myself and tell stories of different things that were close to me. While listening to the album, people will hear a version of Joeboy that they haven't heard before, I experimented a lot on this album and it revealed a part of me I never knew existed musically. I am in a place where I am more comfortable about speaking on a wider range of topics that I might have shied away from in the past. 
You were hit by what is my complete worst nightmare, your hard-drive crashed and you had to re-record 10 of your songs. How did you resist the urge to flip the desk and forget about creating the album?
Hard-drive crashes are every musician's and creative's worst nightmare and I finally got hit by that curse! One thing I know how to do is to never give up no matter the challenges as long as I know I'm in the right direction. I was at a recording camp for my next project when I found out. I was quite upset for a second not gonna lie, but problem-no-dey-finish as I like to say so I just started re-recording the songs immediately. It was difficult because I had to replicate the vibe I was in when recording those songs and fortunately, the songs even came out better. 
How different were the songs in the re-record? Did you end up thinking they were better?
The songs definitely sounded better, I re-recorded some of the songs more than once just to get to a better sound than the original and take it back to the moment that inspired me to sing it. So if a song came from pain, I had to think back to how deep that pain was just to ensure that the feelings were heard through the music. 
What did it feel like when you found out you won Best New Pop Artist in Africa at the 2020 Soundcity MVP Awards?
Mehnnn it was a very motivating moment for me. I had more faith in myself and I saw it as a sign that I was headed in the right direction because this was less than a year after my breakout single Baby. It's so crazy how a lot of things could change because of one song. 
How did this change your profile in Nigeria and in Africa as well as globally? 
It gave me the nickname African Popstar and it gave me more recognition in Africa that I was not just a Nigerian artist but an African artist on his way to world domination. I have since performed on stages and traveled to countries that I used to dream about. 
How important was it for you to become a brand ambassador for MTN Pulse's #DoYou campaign? 
It was a no-brainer for me because of what the campaign has always stood for, and now I can add my voice to amplify the message. One of my goals is to reach as many Nigerian youths positively as possible. 
What's the importance of this campaign? How does it help young Nigerians?
This campaign is so important right now to us young people because there are misconceptions about the way we dress, the work we do, or the way we wear our hair. The #DoYou campaign encourages us to tune out that noise and stay true to ourselves and the things we like – we are creators! We are the next generation that will change the world!
Say you're stuck on a desert island, what are the three things you'd take with you?
I would take my phone so that I can record voice notes of my time there, it will be a diary for me. Water of course to stay hydrated and a book that will have to keep me fully immersed in it so deeply that it will take my mind away from where I am currently; to drift away to comfort, peace and serenity.   
What's the Joeboy motto? 
Seize the day, be happy, take each day as it comes because problem-no-dey-finish.
What's next for you?
World domination! I am featured on Major Lazer's new album Music is the Weapon on the song Sun Comes Up with Busy Signal that was a dope song to work on, so I am working towards more exciting collaborations like that with artists from around the world. I also have plans to support young African acts next year, it is important to pass the ladder down no matter what level you are in life and assist in any way possible. I want to do a secondary school tour to encourage young students that have love for the creative arts and let them see that they can make a worthwhile career out of music and being in the creative industry. 
Somewhere Between Beauty and Magic is out now
Interview Eleanor Forrest
Photography Walter Banks