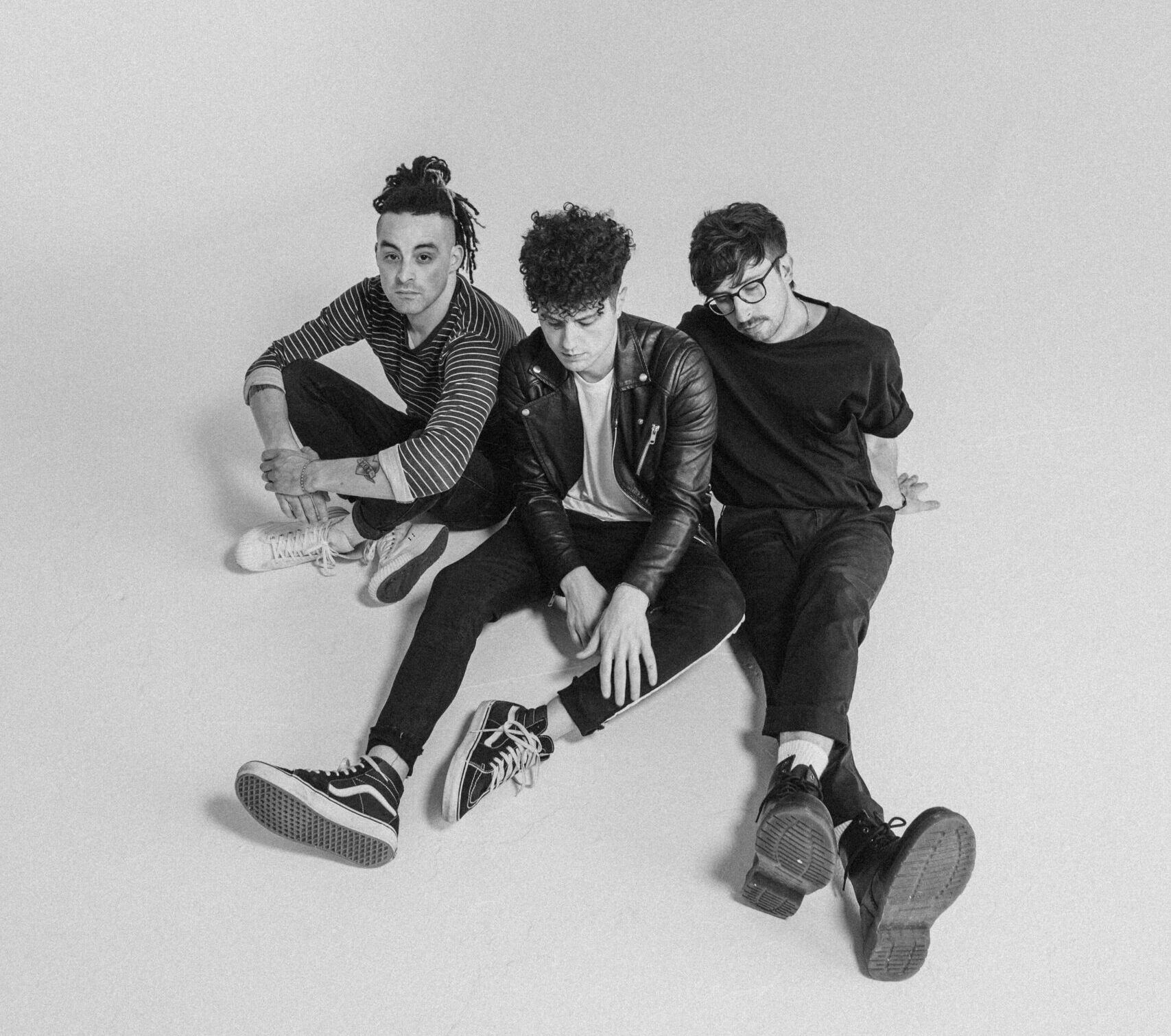 Nightly
Classified as a band that creates emotionally vibrant & soft indie tunes, Nashville band nightly is keeping true to their Spotify bio that reads "songs to drive to".
Nightly, composed of cousins Jonathan Capeci and Joey Beretta and friend Nick Sainato, wrote the perfect album to help you understand your twenties. "night, love you." is the band's debut album released October 2020, but 2021 saw the release of four alternate, stripped and acoustic versions of songs from the album called "night, love you (alt ep)". On a snowy Monday morning, Nightly frontman Jonathan emerged in the familiar Zoom square from his bedroom in a plaid shirt & we spent the next little bit discussing music throughout the years, the way quarantine has shifted his creative process and the hobby he recently picked up outside of music.
The album name, "night, love you", and your band name, "nightly" actually have something in common.  What is that significance? 
When we started to think of band names, we were playing around with a few names and phrases. We wanted something personal and familiar. We had a few ideas here and there. "Night, love you" was sort of this phrase that a few fans knew about, a kind of way of saying we're there. Actually, before we went with "Nightly", we were using "Night, ly" which was a little weird. This is what you could call a semi-self-titled record. 
That also ties into the ALT EP! Can you explain the significance of the acoustic tracks you chose? 
Truthfully, it's just about songs we thought would sound good.  Songs we think would get a lot of fan interaction and reaction. We had ideas for alternate versions for a few songs and it was a matter of getting back in the studio and opening the session back up and seeing what needed tweaking. Seeing where we could improve in certain areas. Change up the sound.
How do you know when a song is really done? 
You can always tweak stuff. At some point you have to just learn to let it go. Thankfully we have a team that's good for producing and catching things. Truthfully, I will sometimes listen back on a song and think "aw man, we could have done this differently," but at the end of the day you have to learn to say when it's done and leave it. 
How long have you been making music with Joey? Do you always get along and work well together? [How do you come back after an argument or rocky patch?] 
I'm not sure how long we've been creating music, but since we were kids. We've always been creating some sort of music together. In living rooms, basements, garages. When it comes to music, we have very complimentary skills. This extends to our drummer Nick as well.  But we do disagree on things, not frequently. When that happens, we try to be adults about it and compromise. 
Other band members? 
Nick is a longtime friend of Joey and I's. I can't speak for how he felt coming into it, but it happened very naturally. We have similar backgrounds growing up, the more we get to know each other. Thankfully Nick fit in really well. It makes for great creative chemistry.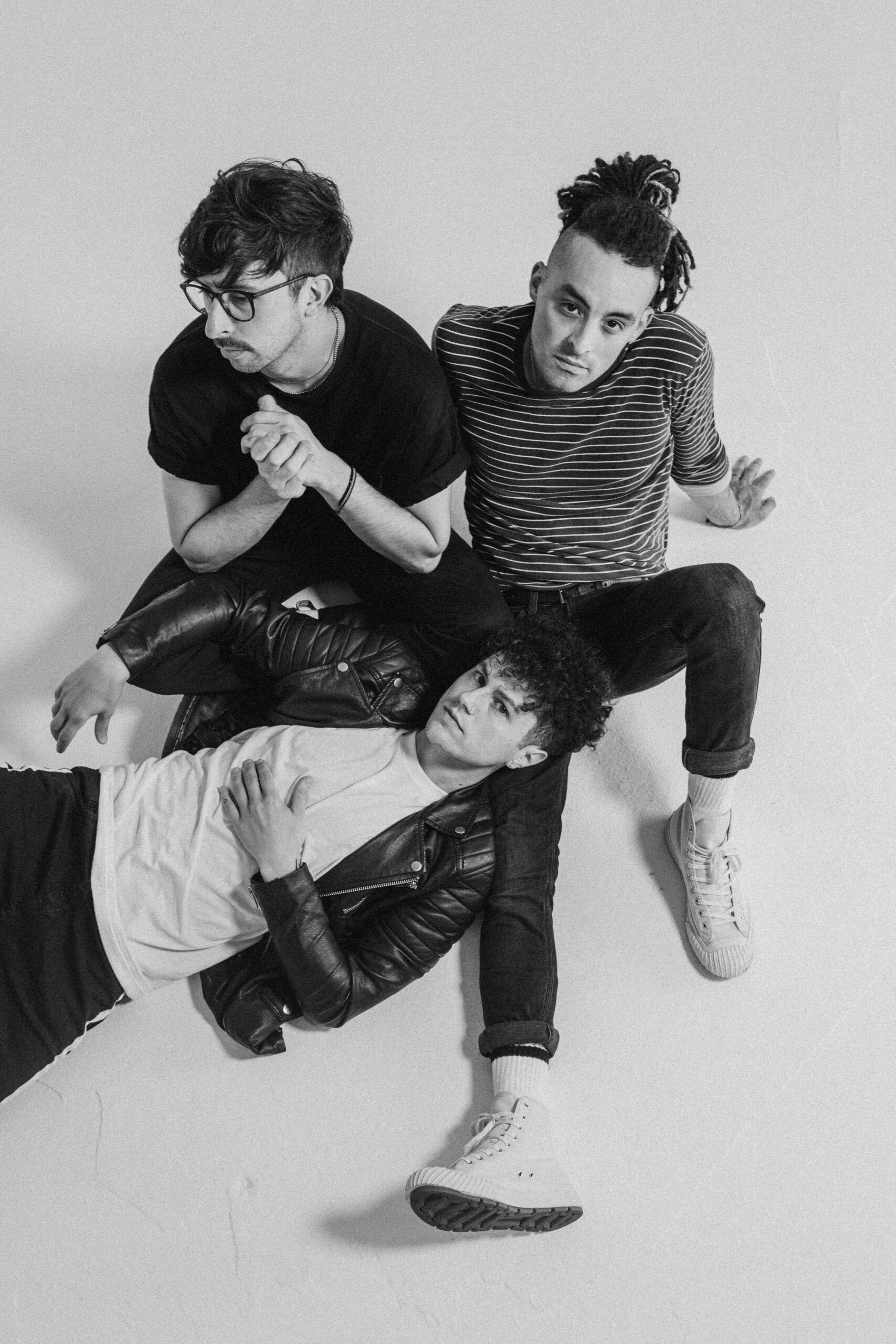 You were creating music from bedroom and home studios long before the pandemic.  Did you feel like you had an 'advantage' when it came to making music from home during quarantine? 
Yeah, so, we finished our tour in February and we had booked ourselves into the studio for March and April with our friend Steve in Los Angeles who actually coproduced about 50% of the album. We only ended up getting a couple weeks of studio time in before lockdown. So, we were forced out of the studio and into a basement studio again. Now it's in Joey's basement. It was just a lot of learning and refocusing. "Laptop producing", it's a lot of the technical aspects and engineering in music and takes years to learn. Thankfully, we had the advantage of quarantining with each other or around each other and in one another's bubble. Creating and coming together was really easy. So, in that way, we had an advantage. 
Will you want to do this more in the future? 
Absolutely! We're learning a lot when it comes to producing and mixing music and I'd love to work with other people and start producing more in the future. Definitely a possibility for future songs as well. 
On Spotify, you created a playlist called "songs to drive to". Would you classify this as a genre or more of a feeling? And how do you think it ties in with your music? 
In interviews, artists are often asked "how would you classify your music?" and I know for a fact most artists don't like answering this question. By nature, as an artist you have this desire to be unique. I wouldn't necessarily say it's a genre, but it's how I would classify our music. When it comes to creating, one of my favourite things to do is driving home and playing the demo of a new song, one that didn't exist that morning. 
The way you write is very persuasive and emotional… A fishbowl of your most personal feelings of that particular song. When it comes to writing about these vulnerabilities, how do you [exist outside of nightly] knowing that fans know these intimate and personal details about you? 
I mean I try to not think about it in that way. Obviously there are songs that have never been heard by the public. But you kind of just have to introspectively think, "is this something I want to write about?".  I never try to force anything when it comes to writing, so it's all part of the process of song writing and being an artist. 
Has anyone ever been upset that you wrote a song about them? 
I mean if they do, it's never been expressed to me. So my answer is no, but, I don't know… now you've got me paranoid a bit. 
Favourite song from start to finish from the album? 
This is such a hard question to answer because every song has a story of how it came about and how it was recorded and finished. It changes too, you know it's always changing. But definitely, at least for right now Older. Just because it's such an emotional and important song.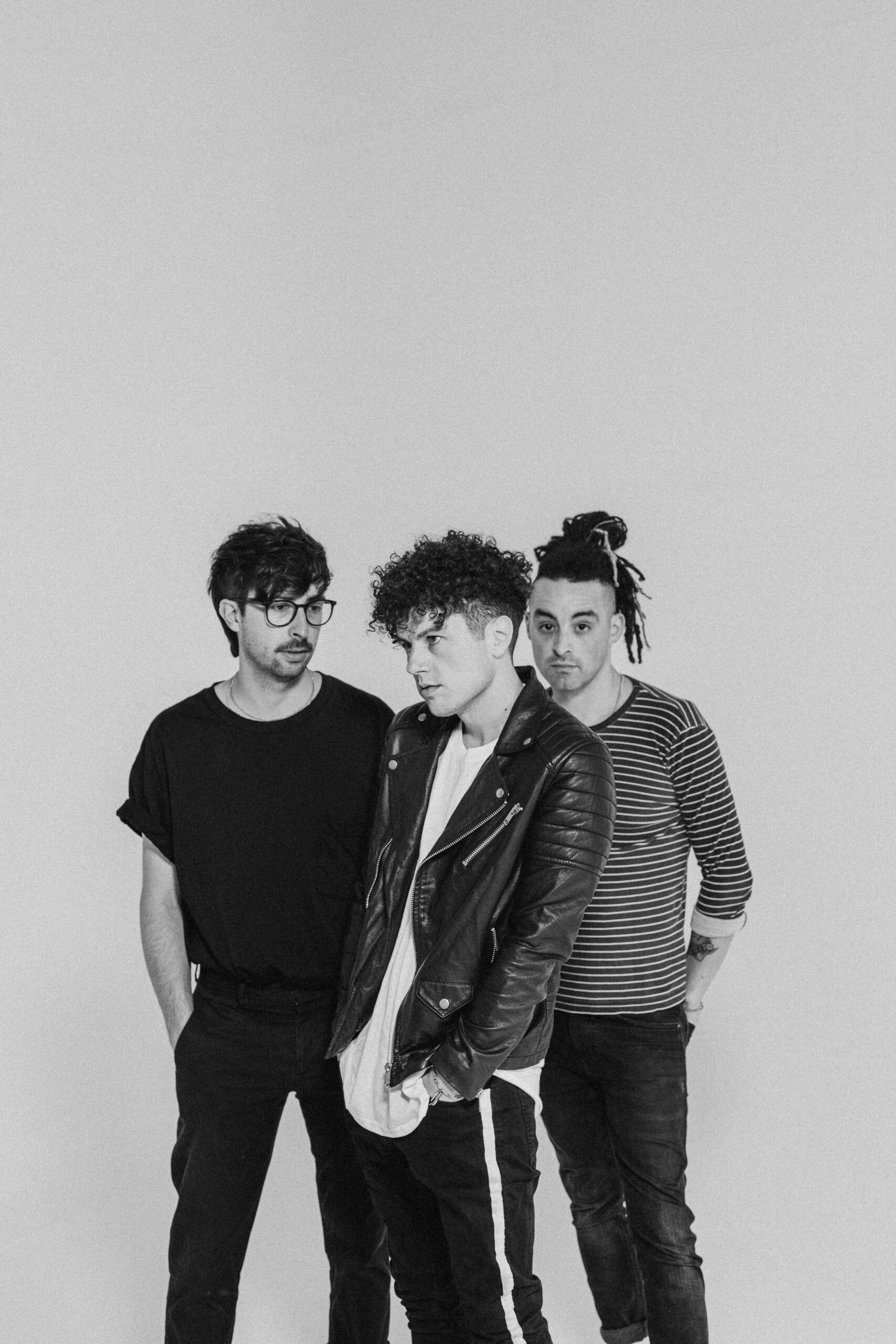 When it comes to writing songs, where do you pull inspiration from first? Do you follow a structured process? 
I usually like to go outside, and be in nature, it's one of my favourite things to do. It's unfortunate with quarantine that we were all forced away from that. I like to think about what I'm feeling and what I want to write about. Then I usually just write whatever comes out and go from there. As for a writing process, obviously, this past year I've been writing a lot more. The pockets of writing were shorter in between tours. But with more free time, I've been able to spend more time actually writing and getting ideas out. More time to really say things we want to say. A chance to grow up with the song more, and expand and write about different experiences. 
You've been in the music scene for well over a decade now, what's changed? 
Everything. I feel like even since Nightly first became a band almost 5 years ago to now is completely different. With the era of laptop producers, and digital streaming. And even in the last year, with no touring or type of traveling promotion for music. 
Every musical artist has inspiration from other musical artists, but what are some other mediums of art you use as inspiration for your work? 
I recently read a book about people who work in creative occupations, and how it's important to have a creative hobby outside of your work. When you're constantly driving yourself to create it's easy to lose a part of yourself, and this book taught me that you need a hobby with no pressure to be good. And I was talking on the phone to my mom about it, and she sent me this little mini watercolour set. I keep that in my car.  I'm not any good… Think of something an 11-year-old would do, that's how I paint. 
We're starting 2021 off with the alt EP, is there more we can expect? 
Yes, most definitely and soon.  We have some collabs coming out, the collab with Charli Adams came out a few weeks ago, she's a good friend of ours. Not sure when, but we have a lot of new, sort of different stuff we can't wait to share with everyone. 
What does the future look like? Have you planned for any tours? 
Conversations are had every day in the industry. You know, but there's never anything solid. I've sort of learned to not get my hopes up. You can't. I can't control when this is going to end. Last year when this all started, we said "oh it'll be over by the summer," then the fall, and now we're here. Definitely can't wait for the day to perform and travel again, but until then we have to just be patient.
Check out Nightly's 'night, love you. (alt ep)' now!
Interview by Amanda McFadden
Photography by Zach Pigg