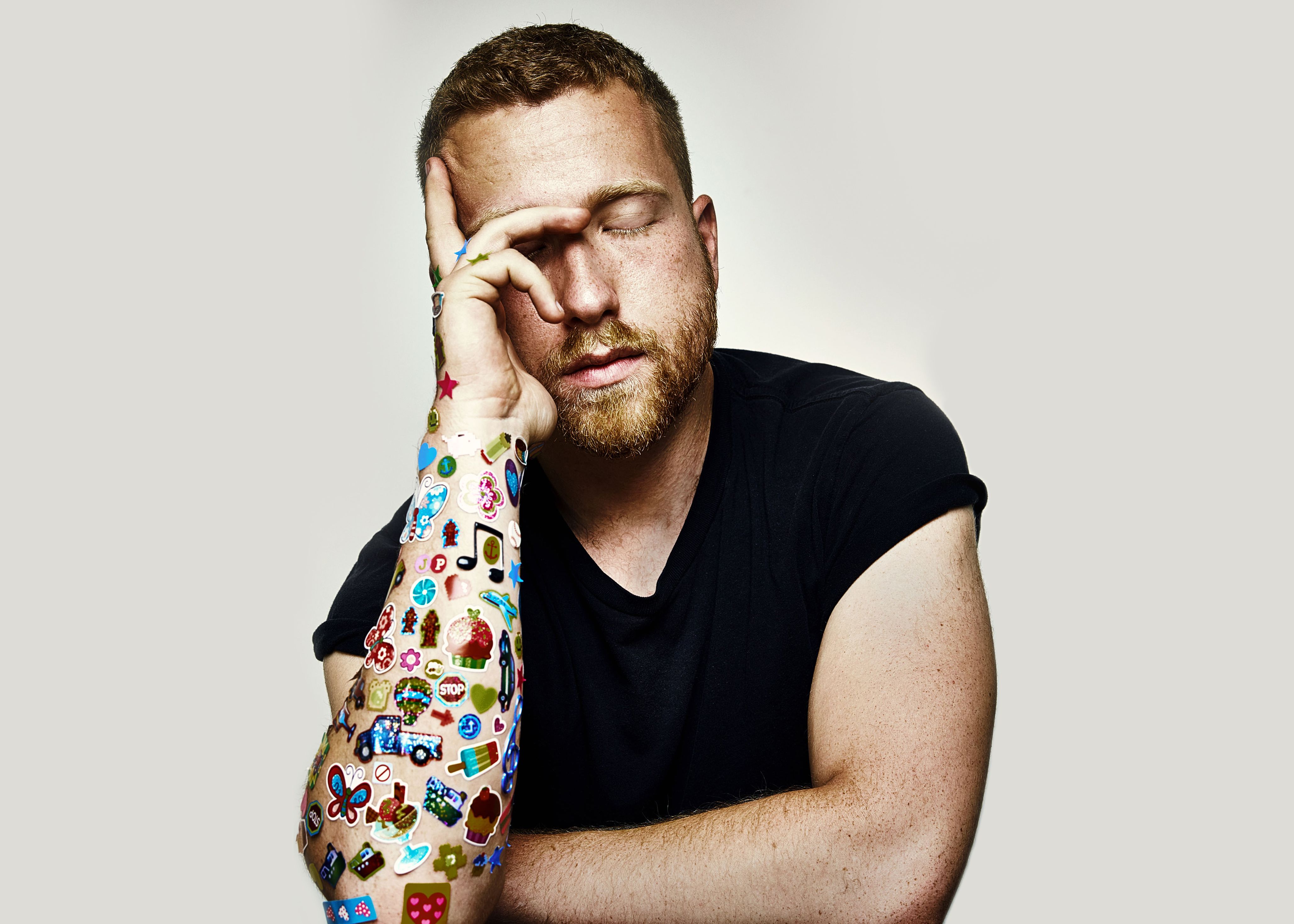 JP Saxe
Not every songwriter can find inspiration from an earthquake, but Toronto-born singer JP Saxe isn't just any artist.
What do two songwriters do after an earthquake in Los Angeles? Naturally, they make an emotional song about it. The same day Los Angeles-based singer JP Saxe met fellow lyricist Julia Michaels, the two began talking about the recent earthquake and wondered if people were threatened with the impending doom that comes with an apocalypse, would they decide to put their pride aside and reach out to reconnect with those they still care about? The same day 'If The World Was Ending' was born.
Saxe has had a number of hits just this year alone and from the sounds of it, he's just getting started. After his hit track 'The Few Things' had garnered 50 million streams, he went on his first major international tour, teamed up with Charlotte Lawrence, and signed a label deal with the iconic Arista Records.
1883 had a chat with the Toronto-born singer to talk about that inspiring earthquake, why he partnered with not-for-profit charity To Write Love On Her Arms, and why he doesn't want you to text your ex after hearing his new song.
You were born & raised in Toronto and grew up in a creative family. How has the city of Toronto influenced your sound or development as an artist? 
Great question! I think Toronto being a very multicultural and very arts-focused city helps foster and encourage creativity. It shows when you put a lot of different people together from a lot of different places it usually breeds meaningful and impactful art. I'm grateful to have grown up in a place like that. I'm grateful to be part of a community of Toronto artists that are taking over the world right now! Maybe I'm indulgently including myself in that group, but at least I'm making an effort to approach that group of phenomenal Toronto artists.
I caught your hometown show last week with Noah Kahan. What has the tour been like for you? 
The tour has been exceptional. My favorite thing in the world is having a bunch of strangers friendly screaming lyrics back at me!
You recently signed with Arista, a label that has been known to champion unique and diverse young talent. What does it feel like to work under such an iconic label?
It's honestly just really cool to have a group of people working on getting others to hear my music that isn't my immediate friend group or family. They've been incredible and really supportive of my music and my ideas.
I'm obsessed with your latest song 'If The World Was Ending', which is a collaboration with Julia Michaels. Julia is a powerhouse and an incredible lyricist and the song has already had such a great response. What's the inspiration behind the song and the powerful music video?
It was sparked by one of the last earthquakes in Los Angeles. It brought up the question of why we have so many reasons not to talk to the people that we don't talk to and whether or not those would continue to be valid reasons in the apocalypse. Although I do want to make it very clear now that the song is out, I'm realizing that there may be an interpretation of the song that would encourage one to text their exes. At some point, I may need to put out a PSA that's a strong discouragement against all communication with your exes. You don't need to do that!
Strongly agreed. You don't need to text your ex!
You really don't!
What was it like working with Julia?
Truly magical. I honestly never had a session that was quite like that. Working with her was amazing.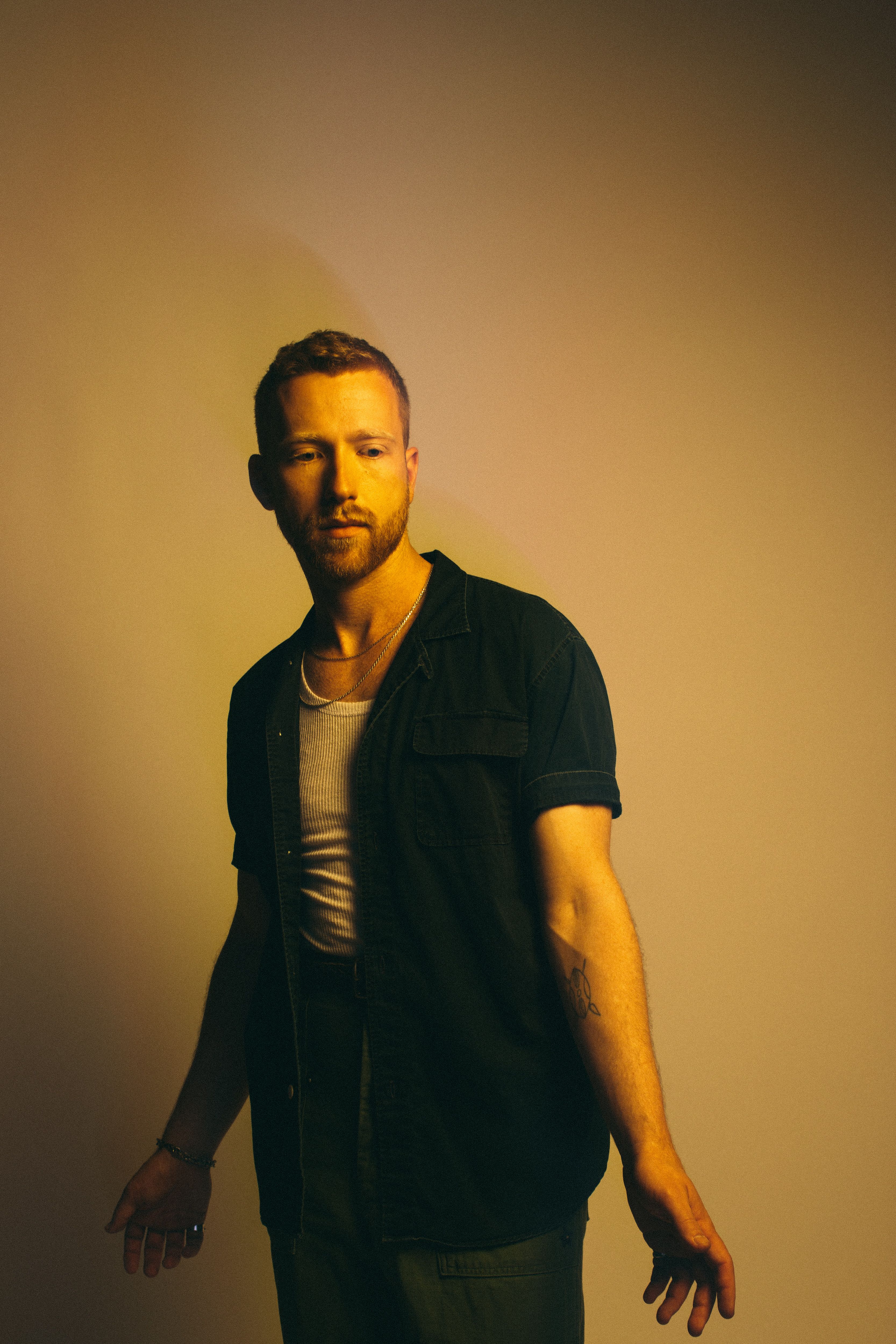 Your song 'Same Room' references a Ted Talk that inspired the track and 'If The World Was Ending' was inspired by a recent earthquake. For your songwriting process, are you normally inspired by random experiences and conversations like those?
The earthquake sparked an idea about people, love, and communication. For my own songwriting, the biggest part of my writing process is journaling. I journal as much as I can because I find I'm able to write in a more clear way when I'm pulling from what I said when I wasn't trying to write a song, I was just trying to tell the truth to myself. I kind of use that as a source material when I'm sitting and maybe there's a line into that story and I try to make the feeling of the song match the feeling of whatever the life experience I was having when I was originally writing.
Do you find writing & releasing songs that are quite vulnerable and emotional, like 'If The World Was Ending', a cathartic experience?
It's a funny thing. Especially when writing about very emotional things, the moment in which you write it; it's like putting those emotions you're feeling into something outside of yourself, which is helpful and therapeutic. I have noticed that the process 10 months later when you're no longer in that headspace or trying to get out of that feeling you had into a song, the same thing that you got to put the feeling into is now putting that feeling back into you when you're no longer in the middle of it.
Last year you performed at a benefit for To Write Love On Her Arms, a nonprofit that works with people struggling with depression, suicide, and addiction and is near and dear to my own heart. Why was it important for you to partner with a charity like that?
When I was 19 years old I went to a To Write Love On Her Arms concert. I was absolutely moved. I've always been really inspired by music's ability to help people and how music can associate itself with causes beyond the art itself. I think there's always been just an inherent good to any art that brings you closer to yourself and therefore closer to other people. Whenever there can be that like marriage of music and some sort of broader cause, like there has been throughout history, that has always moved in a particular way. When I was 19 and I went to that concert, I remember thinking to myself, I would do anything to be on a stage like that. So, five years later when I met Jamie Tworkowski, who founded TWLOHA, he asked me to go on tour with them and be a part of that concert. It was a real full-circle moment for me, it was really special. 
You've worked with Charlotte Lawrence and now Julia Michaels. Who are you dying to work with next?
I'd love to work with Paul McCartney. Working with Lennon Stella would be amazing. Maggie Rogers, too!
I love Maggie! She's amazing.
Me too! I think a Lizzo collaboration would be sweet, too. 
The big last question: what else is coming up for you in 2020?
Hopefully lots of new feelings and new versions of what it's like to be myself, and then consequently more songs about those feelings and understanding about myself.
Very deep, I love it.
[Laughs] That's my pretentious, cerebral answer. I would imagine a body of work of some kind because even though I love giving songs one at a time, it looks like there might be enough people to ask me to give them more than one song at a time and actually be interested in hearing a collection of songs. I think that's gonna happen, too.
Check out 'If The World Was Ending' feat. Julia Michaels below.
Credits
interview by Kelsey Barnes
photography Catie Laffoon