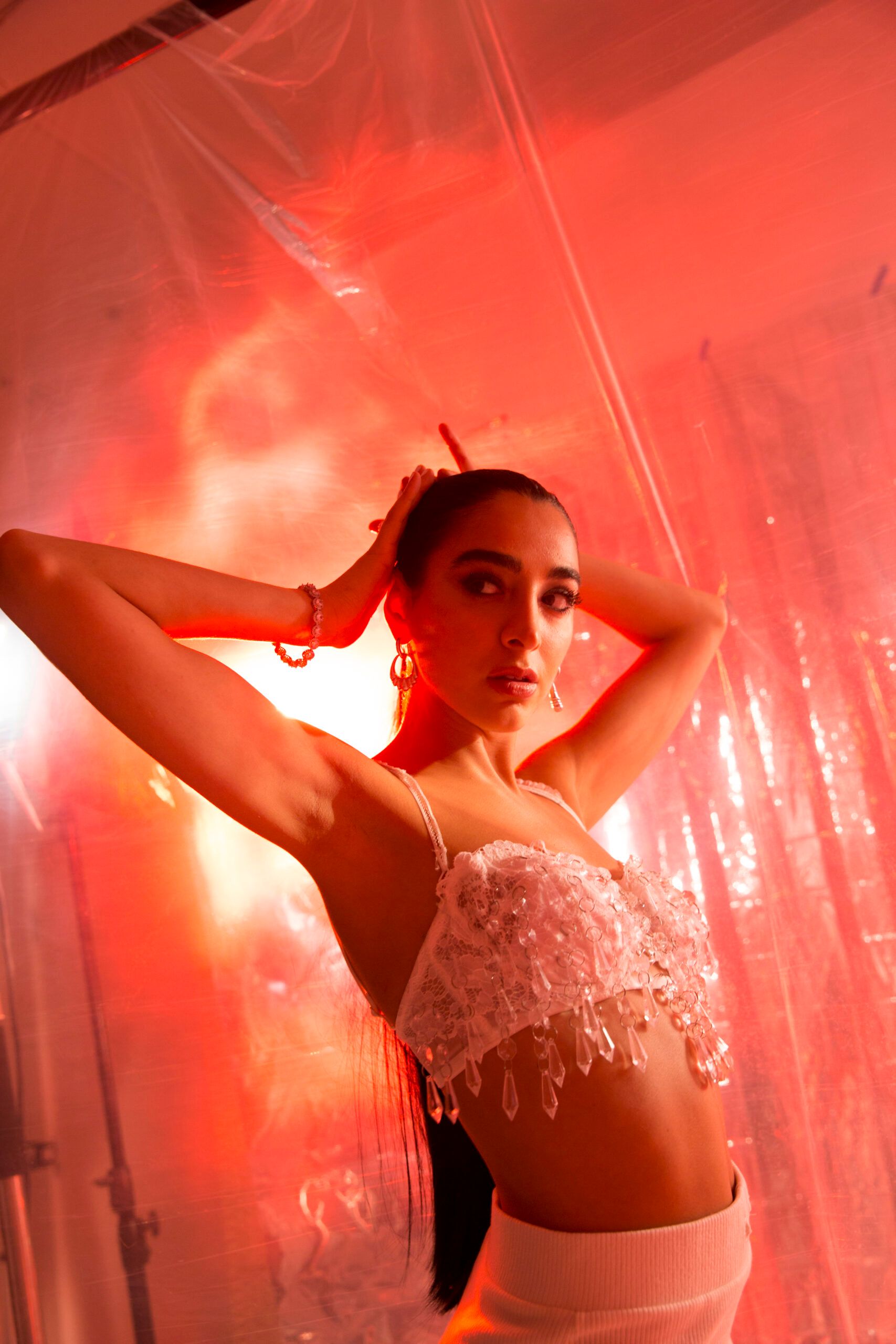 Kara Marni
Singer-songwriter Kara Marni's new EP 'State of Mine' is a snapshot into her mind as she grapples with a myriad of emotions.
The pandemic forced many people to get back to basics. For some, that meant learning how to make bread or discover Tiger King on Netflix. For British singer-songwriter Kara Marni, it provided an opportunity for her to do something she hadn't really had the time to do before: reflect on the past few whirlwind years of her life. Between garnering millions of streams, opening for the likes of Lewis Capaldi, headlining a stage at Glastonbury, and more, there wasn't a lot of time for Marni to sit with what she's been through professionally & personally. The catalyst of those months of reflection culminated in 'State of Mine,' a 7-track EP that charts her highs & lows, from struggling with mental health to a better understanding of what she needs out of a lover.
Speaking to 1883 Magazine from her makeshift recording studio in a shed behind her house, Kara Marni chats about her new EP "State of Mine," being vulnerable and honest in her songwriting, reflecting on her experiences, and more.
Kara, I love that we are chatting as you're in your recording studio shed.
Right! It's what my parent's made me so I would get out of the house and give them some peace when I was working on music. Since lockdown, it's become my safe space. I thought I moved on from it and was only ever going to be in really beautiful studios with stunning equipment, but now I'm back in my shed with IKEA furniture and leopard print wallpaper.
I feel like there's something to be said about going back to basics after being stripped of all of the luxuries the outside world gave us. 
It definitely does, you're right. It feels like I've come full circle. Before I even signed with management or with a record label I was in this shed until four in the morning every day, probably driving the neighbours insane. Before the pandemic I would be going to all of these stunning studios and then I came back here and had to clear out all of the cobwebs and set everything up again. I wrote my EP here so it shows me the progress I've made. When I first started in the shed, all I could dream about is actually releasing music and playing shows and now I'm working in a place in my career where I've done just that.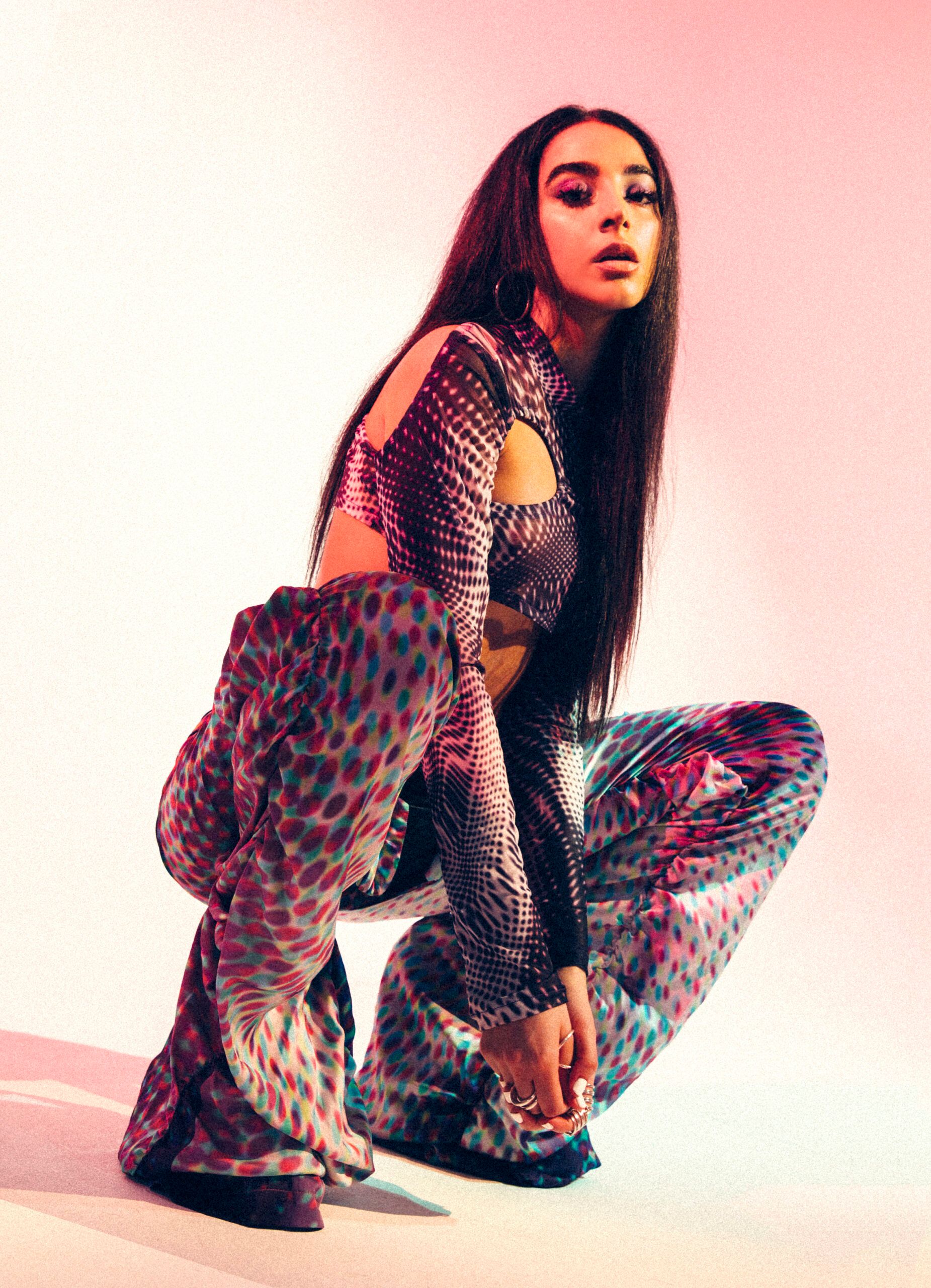 'State of Mine' showcases your growth since 2019's 'No Logic.' When you look back at the artist that penned 'No Logic' and now the one that created 'State of Mine,' how do you think you've grown as an artist?
To be completely honest, there has been so much that has happened. I've been through experiences I never thought I, and the rest of the world, never thought we'd be in. It's played a huge part in this project and how it has shaped me. Musically, I'm still experimenting a lot with R&B. Lyrically, I'm much more vulnerable than I've ever been. It's strange because I've also been much more introverted; I touch on my mental health and how that's been a battle during this period. It's why I called it 'State of Mine' because I've been in so many different emotional states. My head has been all over the place and it's a play on the phrase 'state of mind.' There's a thread tying all of the songs together because they are all from the heart — whether it be about my mental health or personal relationships. It's all very raw.
Briefly, before this interview, we talked about the pandemic and how we both used the time to reflect on what we've been through. How would you say that period of reflection helped influence this music?
With the way that I've grown, it feels like my attitude towards creating music is more mature and open. Having lived and experienced so many things, a lot of which I didn't think I would have had to live through, my approach to music and writing has shifted and changed because of that.
I love that you used the word open because I feel like this body of work is utterly confessional. Is that something that you had to work at, bit by bit, to find peace with being so open with your art?
I wouldn't say it's become easier over the years, but I want to be able to connect the purest and truest version of myself and to do that, I have to be the most vulnerable I can.
Even with '2nd Nature' which is a sultry song, it showcases a lot of depth and emotion. The bridge in particular is captivating and so relatable. What was it like working through the emotions you were carrying while writing that song?
It is a very broad song. I wrote it about being so comfortable with someone that just being around them became like a habit that I enjoyed. We all have that one person in our lives that you know you can just sit in silence and it feels second nature. The music video allowed me to play with different elements and dive into my feminine energy to show how I'm owning what I'm feeling and experiencing. I think it can almost be frowned upon, to be honest, and open about what you're feeling, especially in love.
Was there anything you learned about yourself while making 'State of Mine'?
I'm a crazy over-thinker! [Laughs] I wish I could slow my mind down a bit, both in regards to my personal life and when it involves my music. I become obsessive about every single piece of it and sometimes it's to my own detriment.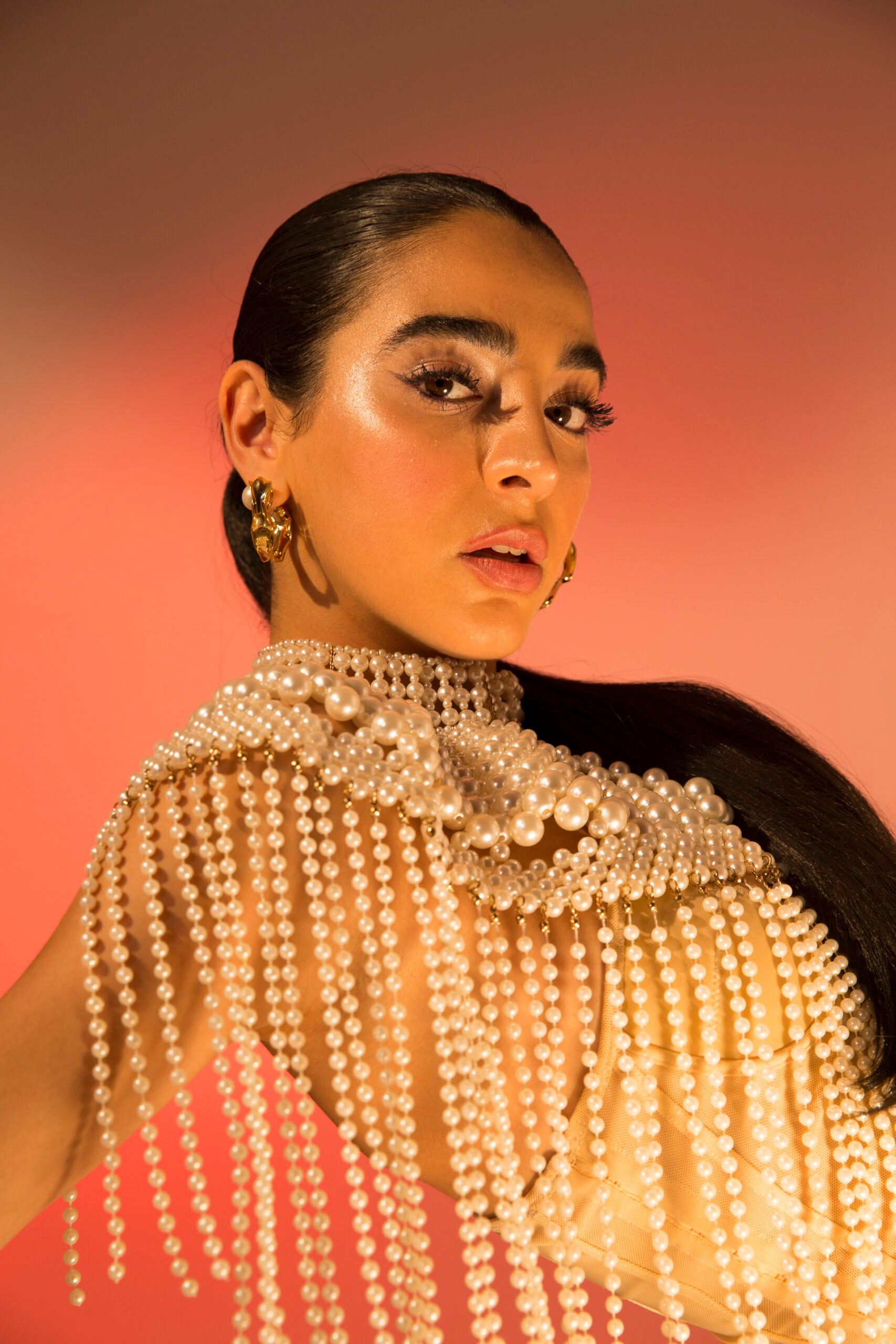 For those who are experiencing the themes you navigate in 'State of Mine,' what do you hope they take away from the EP?
Oh, that's a good one. I hope they realize they can feel extreme feelings, whether those feelings are extreme sadness, loneliness, happiness, love, or anything else on that spectrum. It's okay to be a multifaceted person and it's not strange to have these crazy ups and downs. Sometimes it's hard to rationalize it to yourself and to know that it's normal to go through these emotions, but it's normal. Knowing you can feel all of these things is a blessing because it shows you're present and alive and, most importantly, you can feel.
Lastly, if you could manifest something for yourself this year, what would it be?
I need to get back on the road. I miss playing in front of crowds! I want to keep putting out music that I love which sounds basic but it's true. It's a blessing to be able to release music consistently. I want to continue creating with no boundaries and just be as honest as I can be without fitting into any box.
Interview by Kelsey Barnes
State of Mine is out now. Follow Kara Marni at @karamarni.