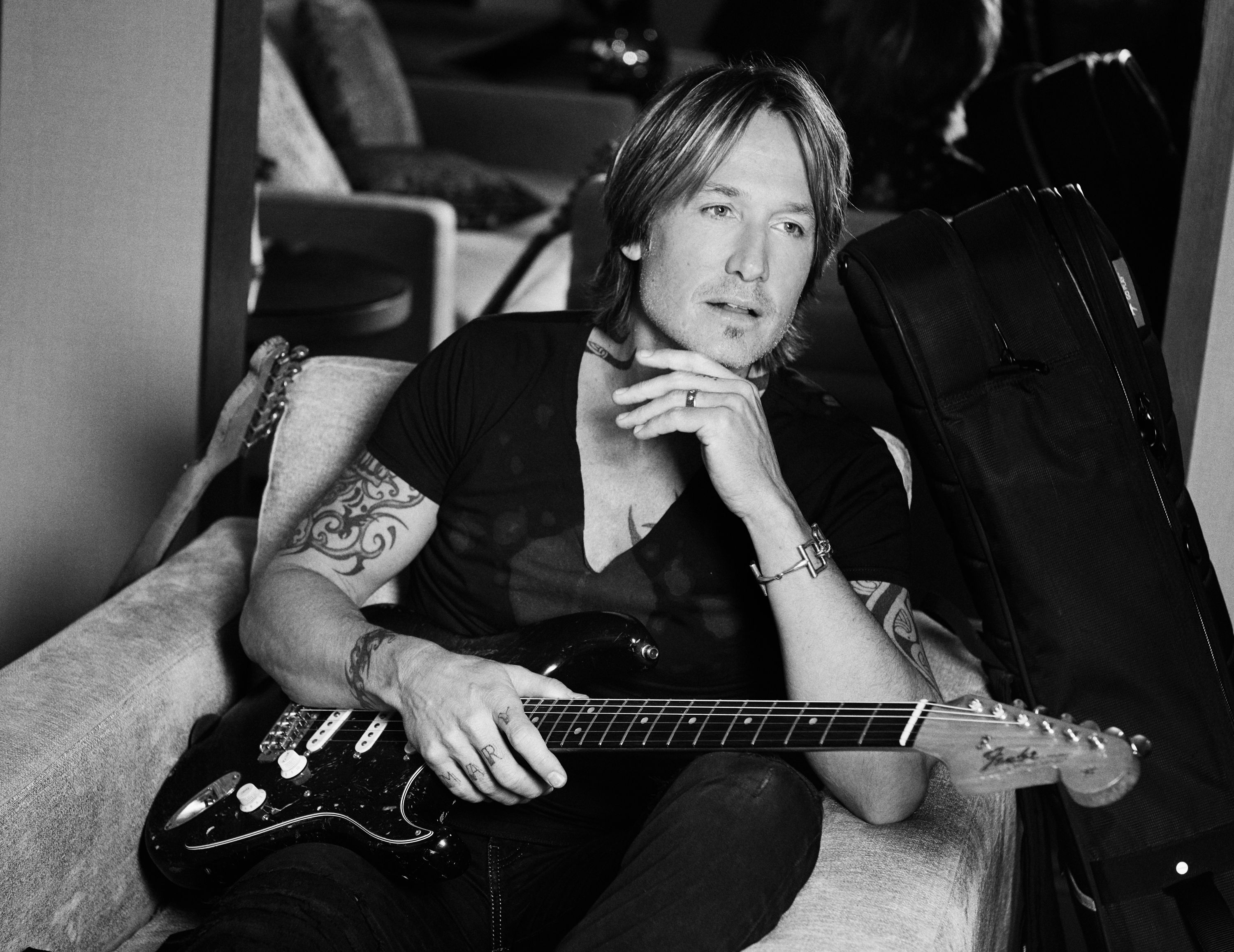 Keith Urban
As Keith Urban strolls into the penthouse apartment suite at the Royal Garden Hotel, the 'Blue Ain't Your Color' hitmaker's graceful, calming energy mirrors that of the misty autumnal scene outside
Gently strumming one of his electric guitars while he poses for the 1883 photoshoot, Urban's timeless cool is evident as he effortlessly blends in with the panoramic backdrop of Kensington Gardens. One of the main reasons he's had such a long and successful career spanning over two decades must be down to his ability to make everyone around him feel instantly comfortable
Born in New Zealand and raised in neighbouring Australia, Urban made his name changing the country music game in Nashville. Fusing together contemporary pop with traditional country sounds, Urban quickly gained a loyal following across the world; first through his original band, The Ranch, and then through his acclaimed solo records. Although his marriage to Nicole Kidman shot Urban to an even higher level of celebrity status, it was his relatable music that, as it changed with the times, maintained his career.
Now, Urban has dozens of awards, millions of record sales and has been a judge on American Idol and The Voice: Australia. Despite all this, he remains humble and hard-working. He's even announced a tour for the UK and Europe next year: Keith Urban Live.
Having just performed his latest single the night before on the BBC's Strictly Come Dancing, we sat down with the legendary musician to chat about his favourite songs, crazy fan experiences and why country music stands the test of time.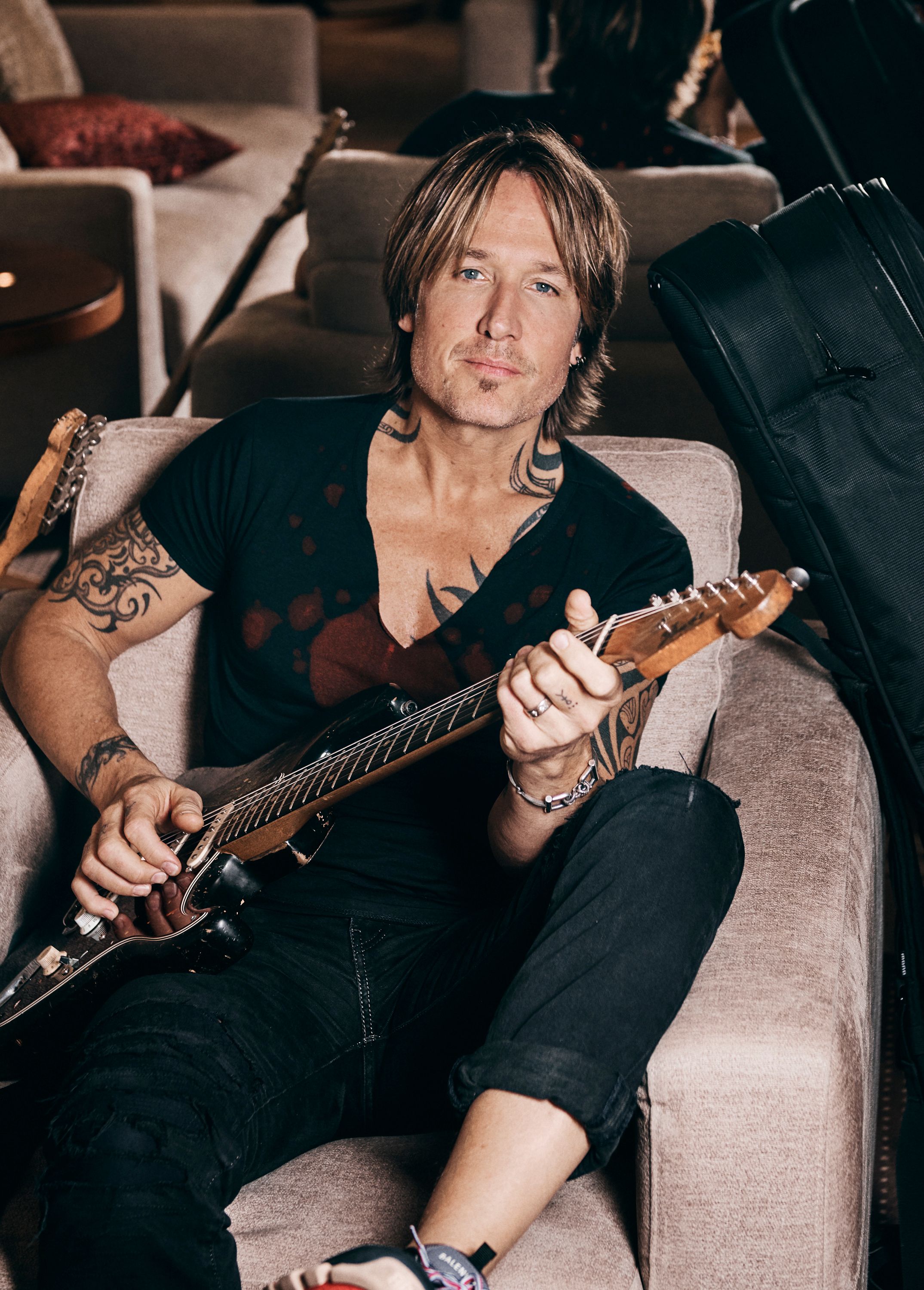 Your latest release is 'We Were'. What's the story and meaning behind the tune?
I do a lot of songwriting, but this is one of the songs I heard that I loved and really wanted to record. There's just certain things about songs that speak to me when I haven't written them. There was a feeling about this song that just felt very immediate to me, lyrically and melodically. It painted such a strong picture.
What makes you most excited and scared when releasing new music?
[Laughs nervously] Well the reaction…It does both. Of course, yeah. 
Overall, you've released nine studio albums. Which of those was the hardest to create?
That's a great question. There's a few that fall into that category for different reasons. There's an album called Love, Pain & the Whole Crazy Thing that was one of the most difficult [albums] because of what I was reaching for. I didn't know how to get there. I don't know where it landed, but people seem to like that record. It was the start of me trying to open out my music, really.
Which album do you hold closest to your heart and why? The one that feels most special to you?
They all do for different reasons. To a large degree, Graffiti U, the last record I did has a lot of that for me. It was the first album I feel like I gathered all the things into it that I was trying to do. Not of all the first records, but definitely the preceding ones. The two preceding that felt close to what I was really shooting for.
If you had to choose an all-time favourite song of yours, which would it be?
The next one. I haven't written it yet [laughs]! I don't know. Different ones for different reasons. I can't pick a favourite.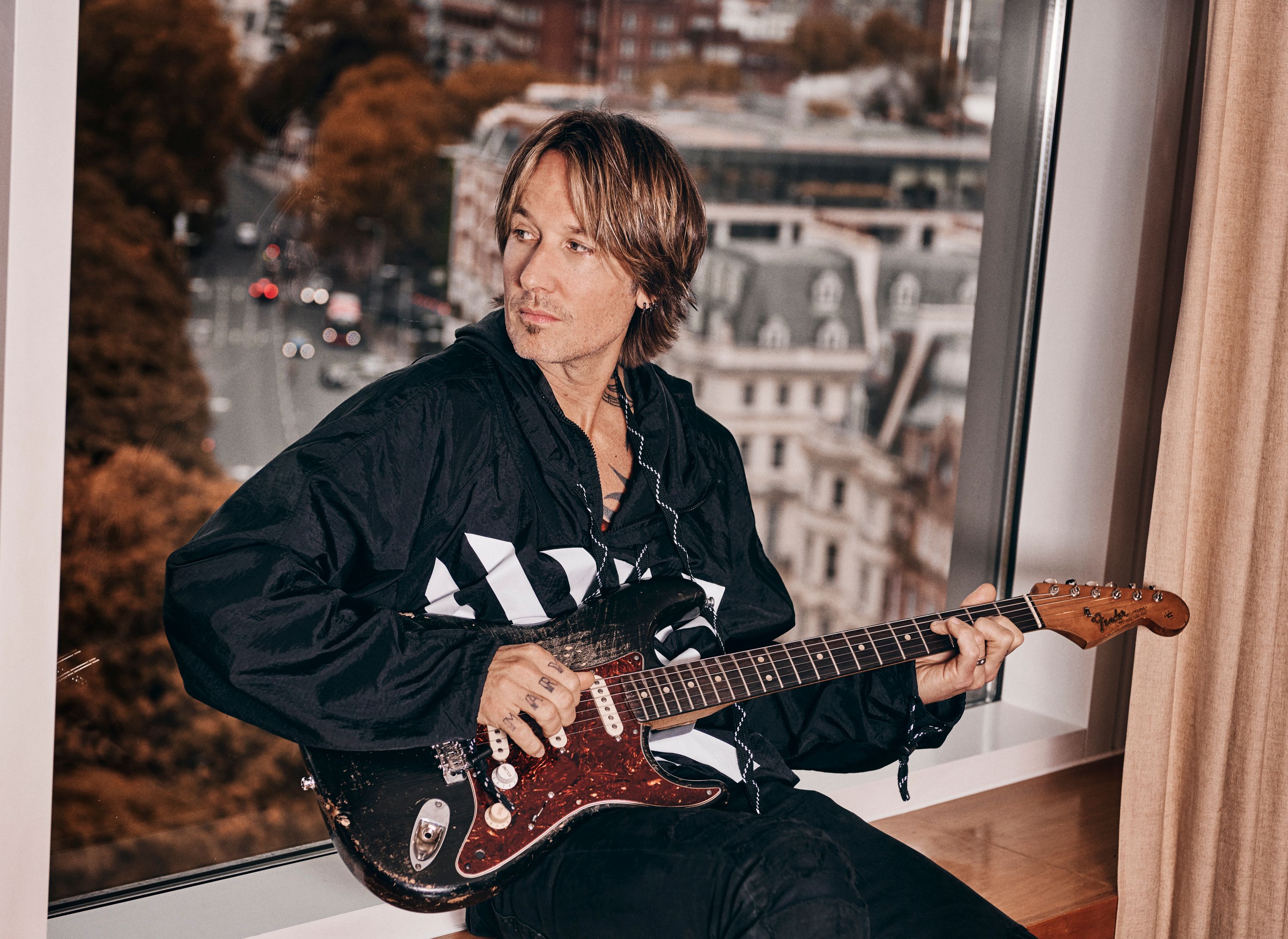 Is there one you love playing live at the moment? One that really gets the crowd going?
The great thing is that some of the new songs off the new record are really connecting in ways beyond what I was hoping for. Songs like 'Drop Top', 'Parallel Line'…Few of these ones we've got out right now. 'Coming Home' I did with Julia Michaels. Watching the reaction for that music has been extraordinary.
You've had eleven headline tours, with Keith Urban Live scheduled for next year around the UK and Europe. What are the highs and lows of touring for you?
Being away from home is definitely the low. The high, of course, are those magic moments when it all becomes one. When it isn't just us and the audience, it all becomes one. That's what I shoot for every night.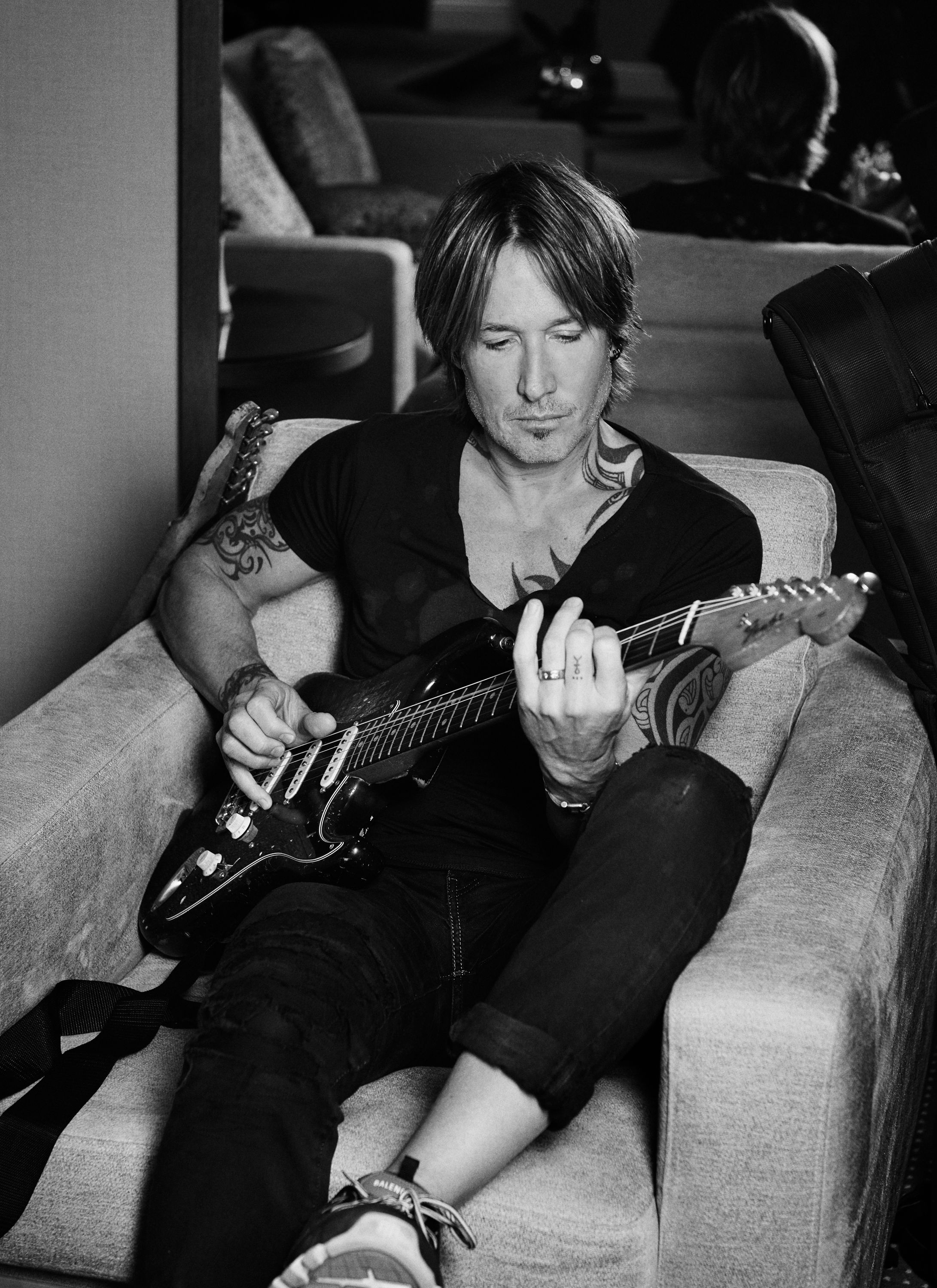 You're renowned for putting on a pretty incredible show. You've even given out guitars to fans at concerts before. People must love that!
Well, yeah, free guitar!
What's the craziest fan experience you've had at a show?
Quite a few years ago, we were doing an arena tour in America. Someone way out in the crowd yelled out: 'Will you sign my leg?' I thought, fantastic, this will be a great moment. So I'm like, 'yes of course! Come on up here!' She ducked down lower than the crowd and I wondered: is she crawling through people? I can't see her. Then she came back up again and lobbed this prosthetic leg onto the stage! [Laughs] And it landed with this loud thud! So I signed this prosthetic leg and then I went, what's the correct prosthetic leg returning etiquette? Do I lob it back? Crowdsurf it across? She hooked it on, threw her fist in the air and it was a wild night [laughs].
Do you remember where that show was?
I have no idea! It's hard to beat a show being so memorable. That thing is what I remember the most.
Going back to the music itself, what made you fall in love with country music originally?
My dad loved country music, so it was just hearing it at home all the time. It was the first music I gravitated towards. It also coincided with listening to huge amounts of radio Top 40. Both of those things were the foundation of my music in the beginning. Now it's morphed off into all sorts of things.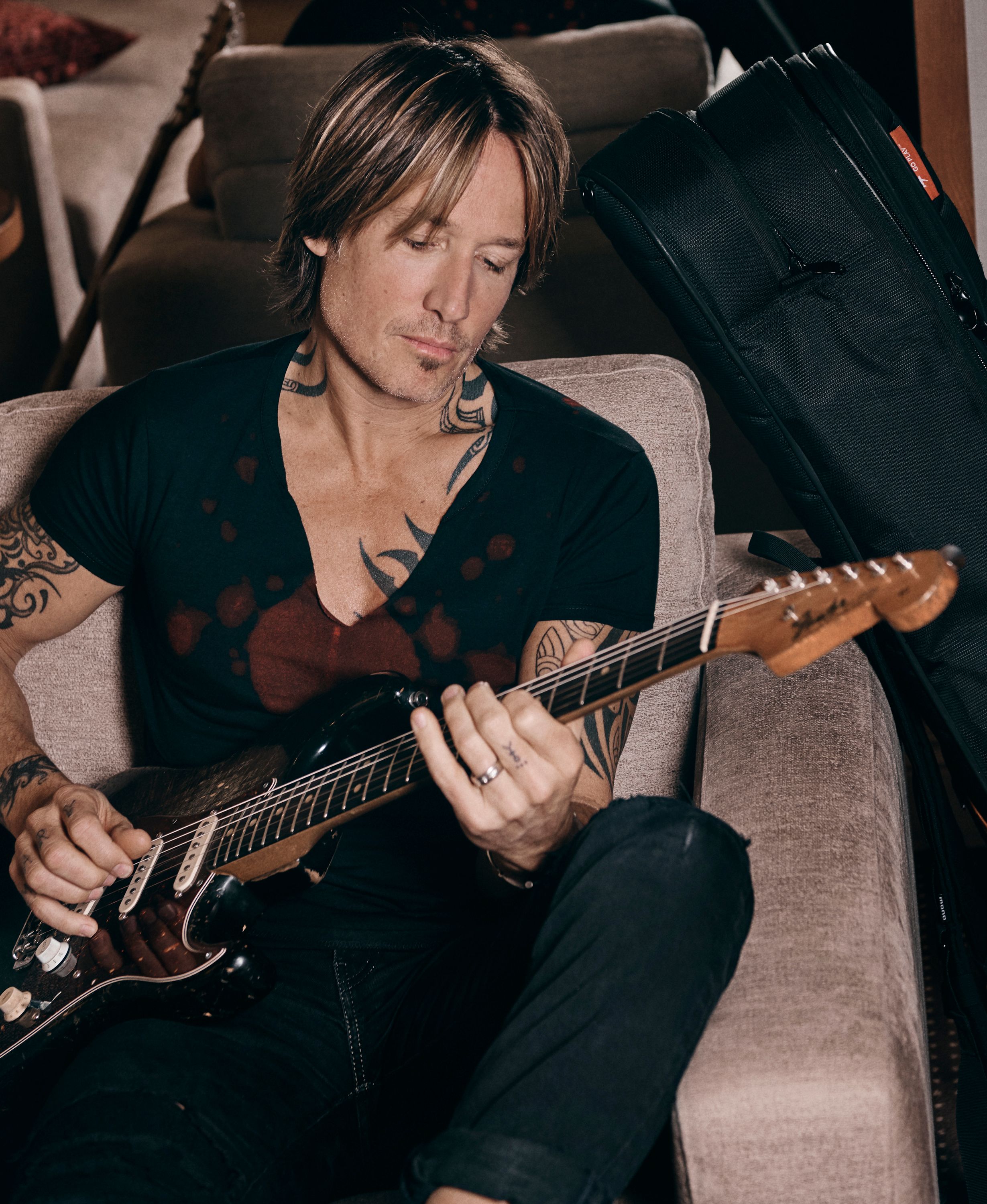 In a generation where the musical landscape is constantly changing, what do you think makes country music a pervading success?
I think the fact that it does expand out and draws other styles of music into it. Usually, it reaches a point where it starts to lose its identity, then it shrinks back, reclaims its identity, then expands back out. I think it's that expansion and contraction over decades and decades and decades that's kept it strong, kept it vital. At the same time, certainly, I've incorporated so many different styles into what I do that it's very hard to even categorise it at this point.
You've won tons of awards – including four Grammys – which many would see the pinnacle of achievement. But how much have awards mattered to you in your career?
Ah, it's amazing! It's amazing to win a Grammy, that's a surreal feeling. I think because it's an industry vote, it's a particular feeling to have that kind of acknowledgement. Any kind of fan vote, too, is another feeling. At the end of the day, people coming to your show is a fan-voted award. The fact they come out in the rain and wanna sing your songs for two hours. Extraordinary.
Team Credits
interview by Aimee Phillips
photography Joseph Sinclair
casting + production Angeliki Sofronas
Check out Keith Urban's video for latest single 'We Were' below. For upcoming Keith Urban Live 2020 tour details, visit www.keithurban.net.