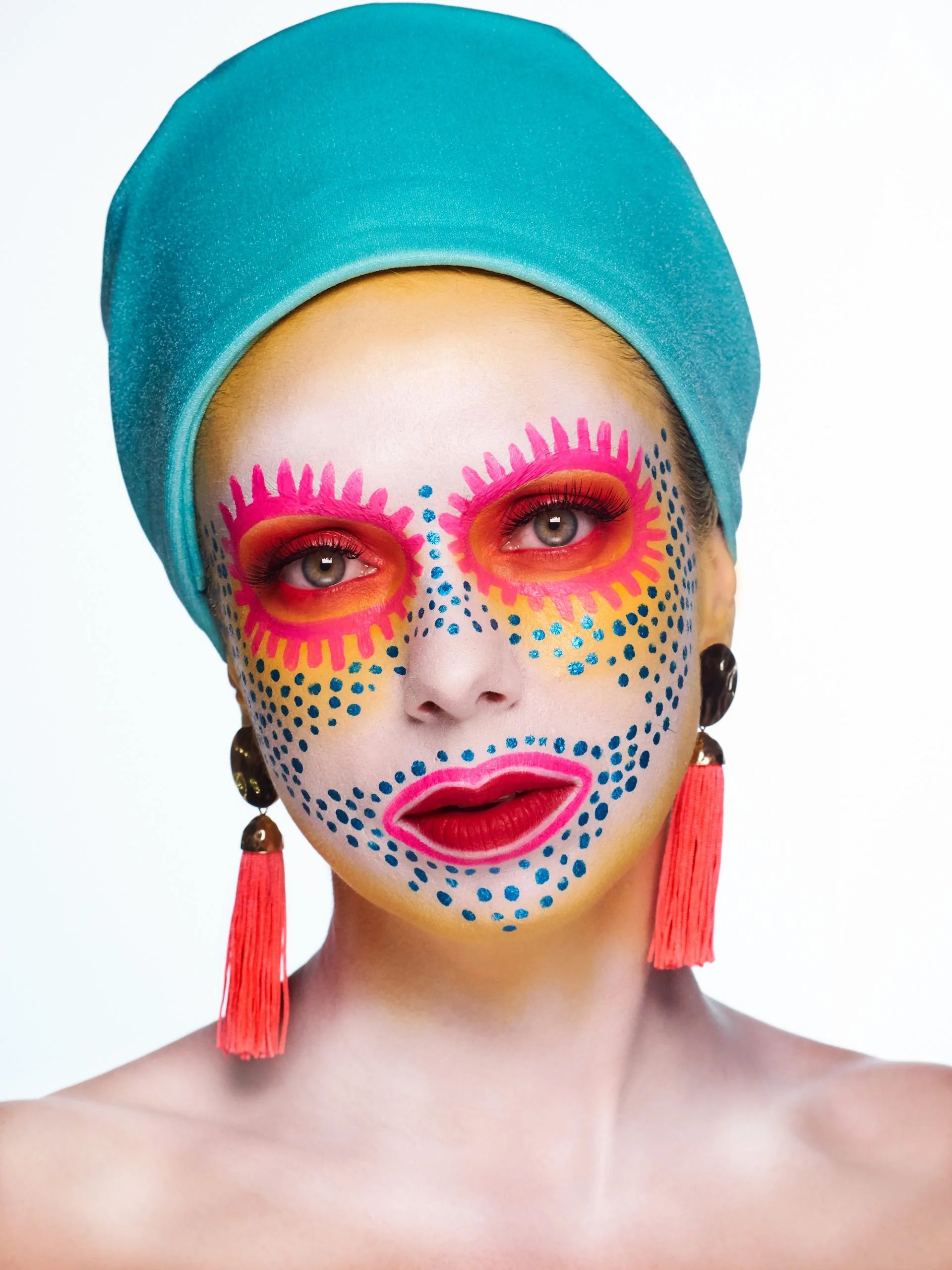 Lockdown Beauty
COVID-19 has hit us with a colossal bang. Most of us are still not quite believing that we could be experiencing a pandemic of this kind which is now forcing us to slow down and take care of ourselves as well as those around us. 
Self-isolating and staying safe in our own homes are Government orders; it's an adjustment for us all, but with many choosing to use this time to read that book, organise that space, learn that language or cook that banana bread! Then, there are those who live and breathe the creative lifestyle so they are working on sets and models to home shot self-portraits.
We catch up with three creative and talented artists Georgina Billington, Davide Barbieri and Joey Choy to see exactly what's been keeping them busy during the lockdown.
Australian-born, New York-based makeup and body paint artist Georgina Billington is a visionary in the field, inspiring high fashion with artistic influences and conceptual ideas.
Gaining international acclaim for her imaginative and bold vision of feminine beauty, Georgina is in constant demand for her unique perspective.
Fusing high-fashion make-up artistry with a talent for body painting and fine arts, Georgina's ongoing fine art series, Visionary Art Project, has been exhibited at The Bowery Hotel in NYC and Mark Borghi Fine Art in the Hamptons.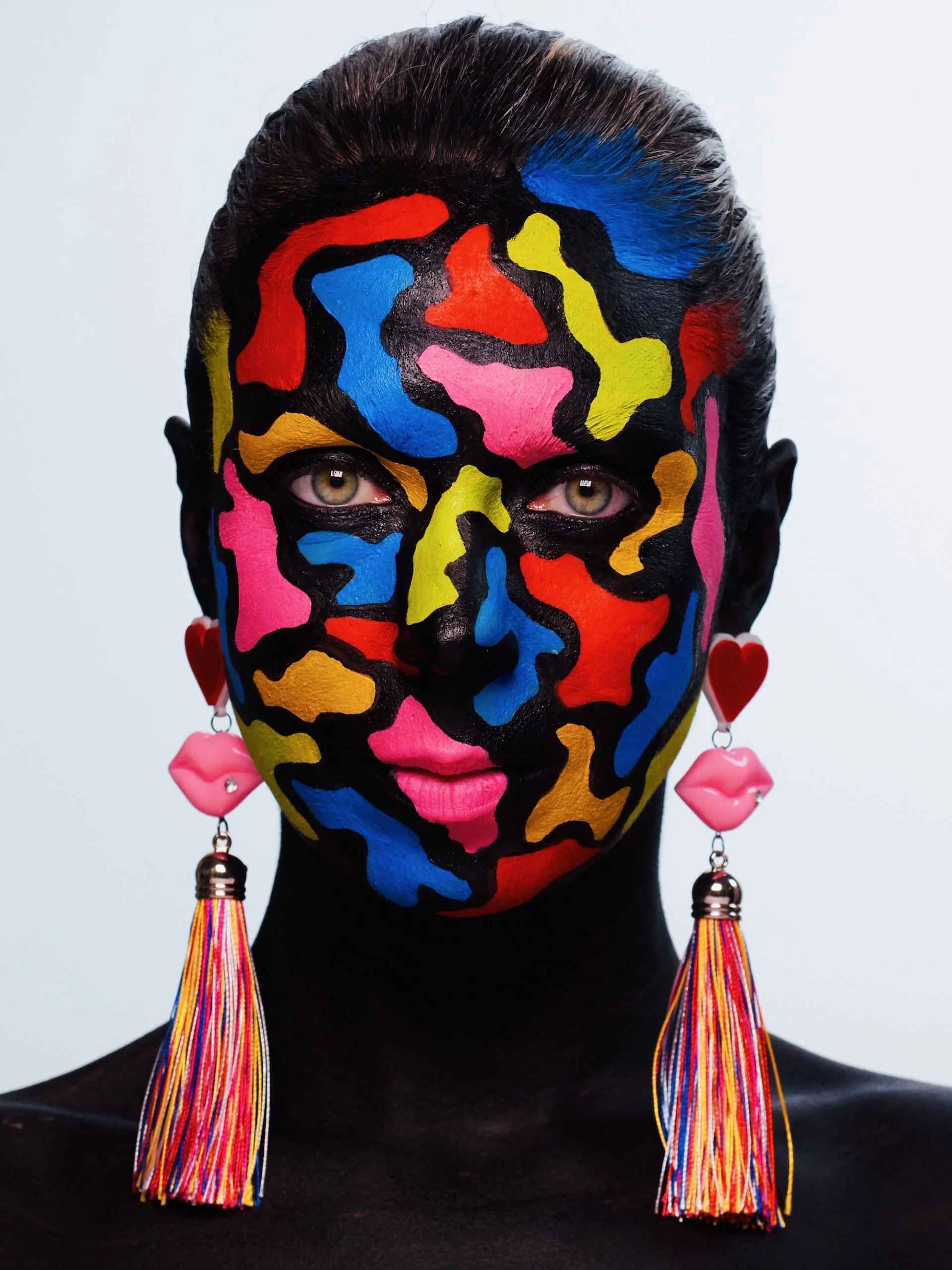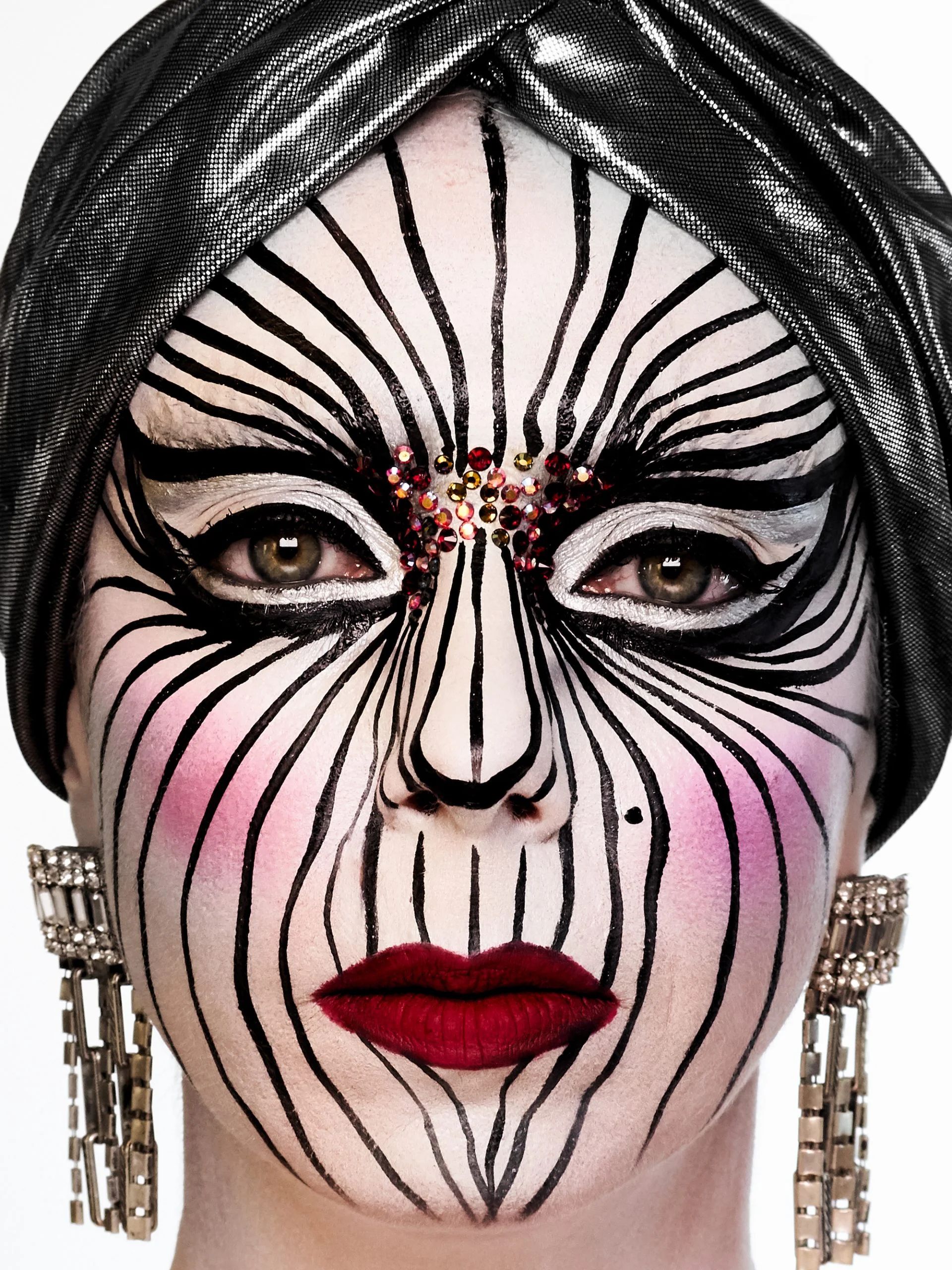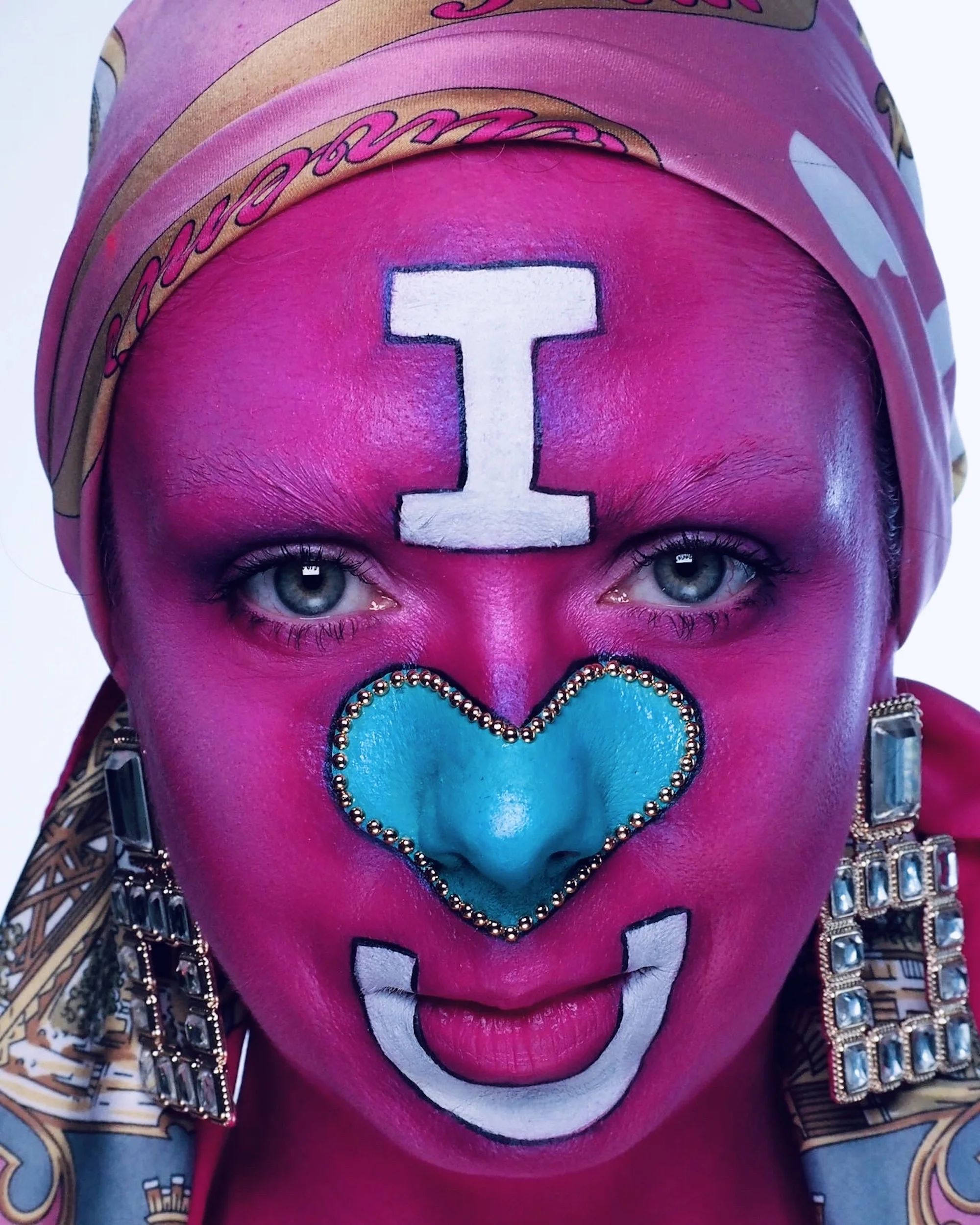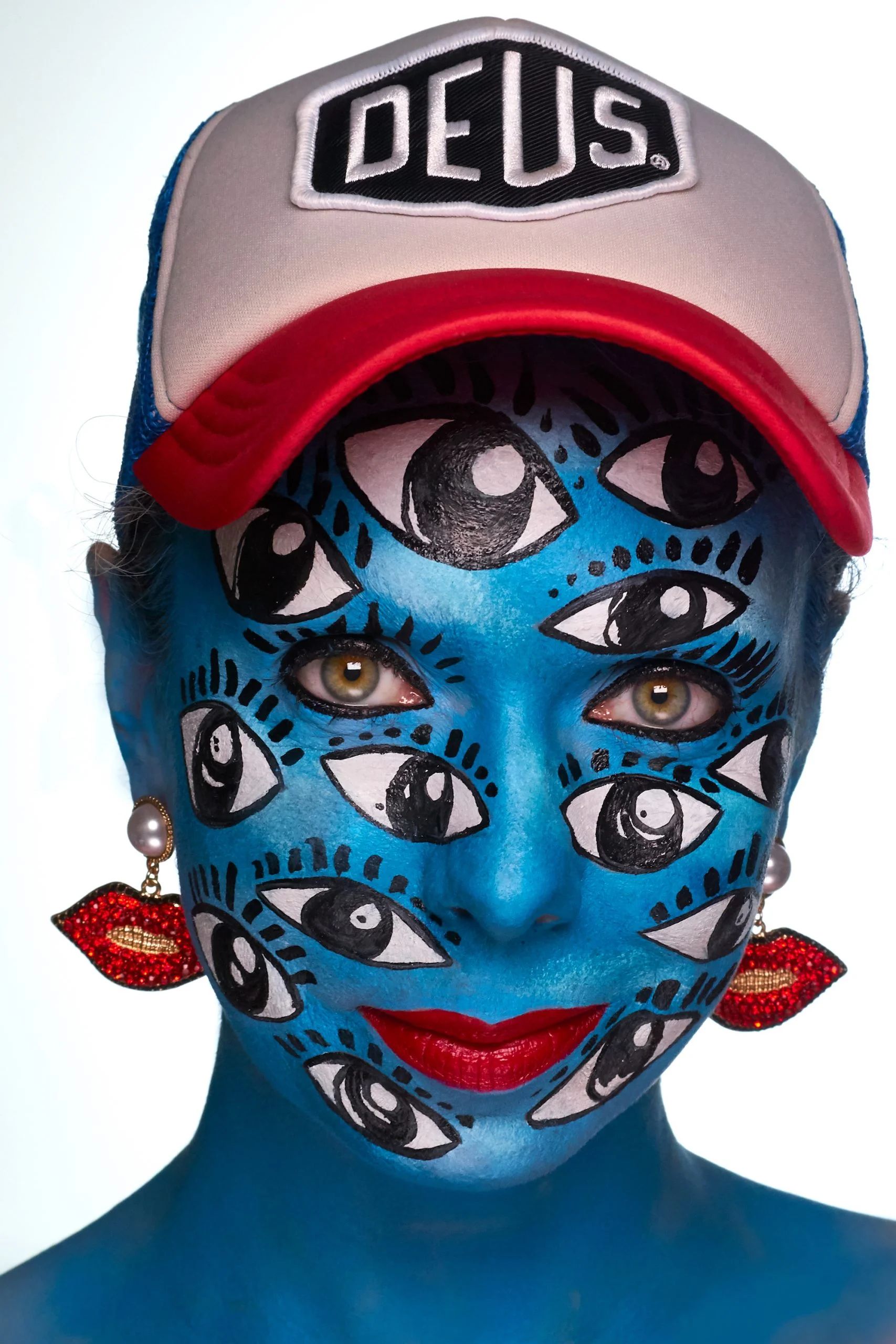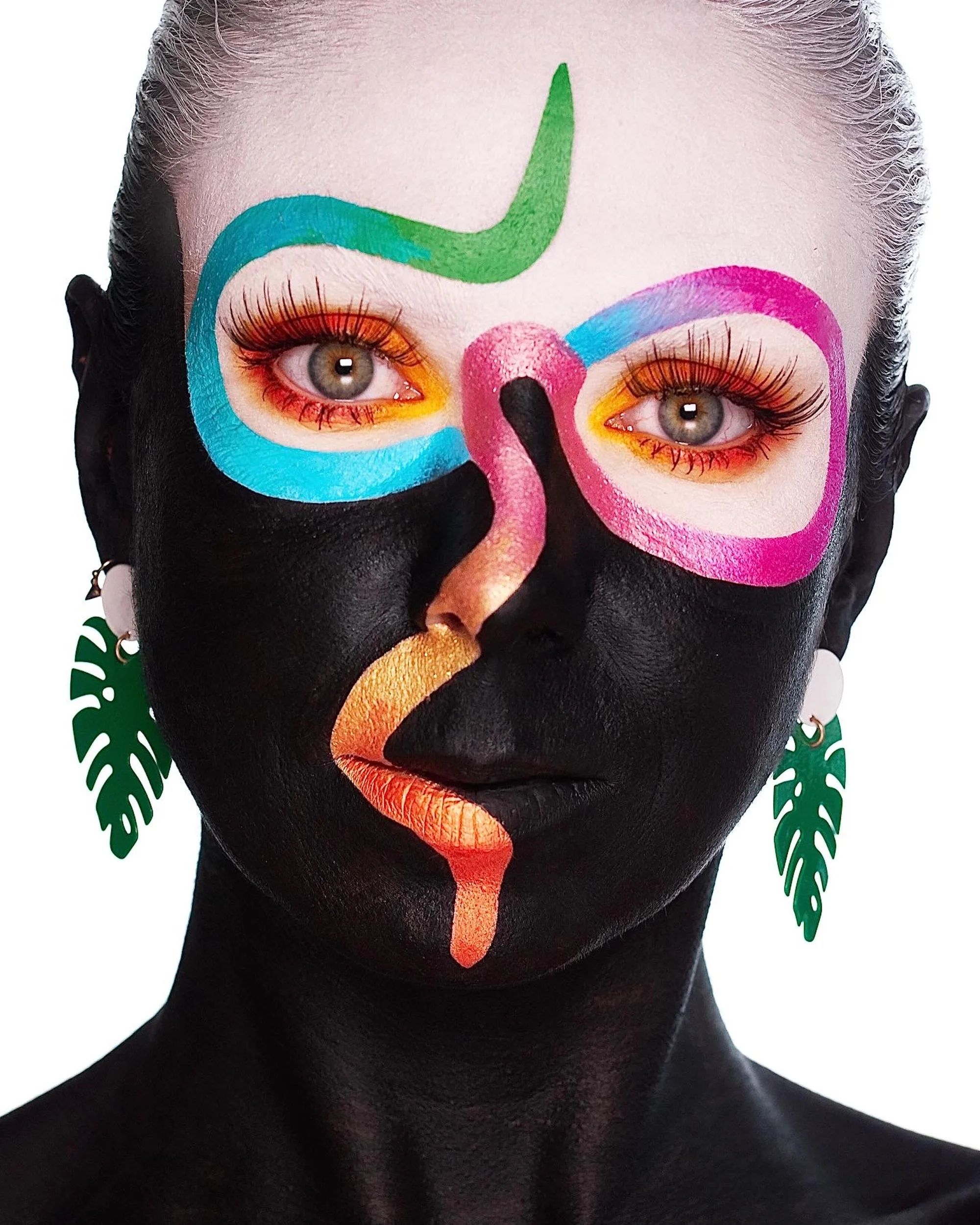 Feelings behind the lockdown shoot…
This is a fun series that I created with my husband Marcus [Donates] to keep busy during the quarantine. I wanted to create some light-hearted inspirational beauty works to spark joy during this strange time.
By using myself as a model for the first time, I enlisted my photographer husband to capture each look. I wanted to have a transformative approach to the looks and push face-painting and beauty makeup to the limit to create art. Together we have been drawing inspiration from colour palettes, moods, and patterns.
For every look, I want there to be a super fun element so that people smile when they see it.
Italian born and raised, Davide Barbieri discovered his passion for hairstyling whilst studying Fine Arts in Tuscany. The beauty and the complexity of hairstyles in Renaissance paintings inspired him and Davide began his hair training and relocated to London.
Davide soon became a backstage regular during fashion week, working closely with some of the most important and influential session stylists in the industry. He's also built up an impressive celebrity client list, with talents such as Rosamund Pike, Elle Fanning, Georgia May Jagger and Anthony Joshua to name a few. Davide is an all-round artist merging creativity with classic techniques developing beautiful shapes and unique hair textures whilst also incorporating his traditional barbering skills.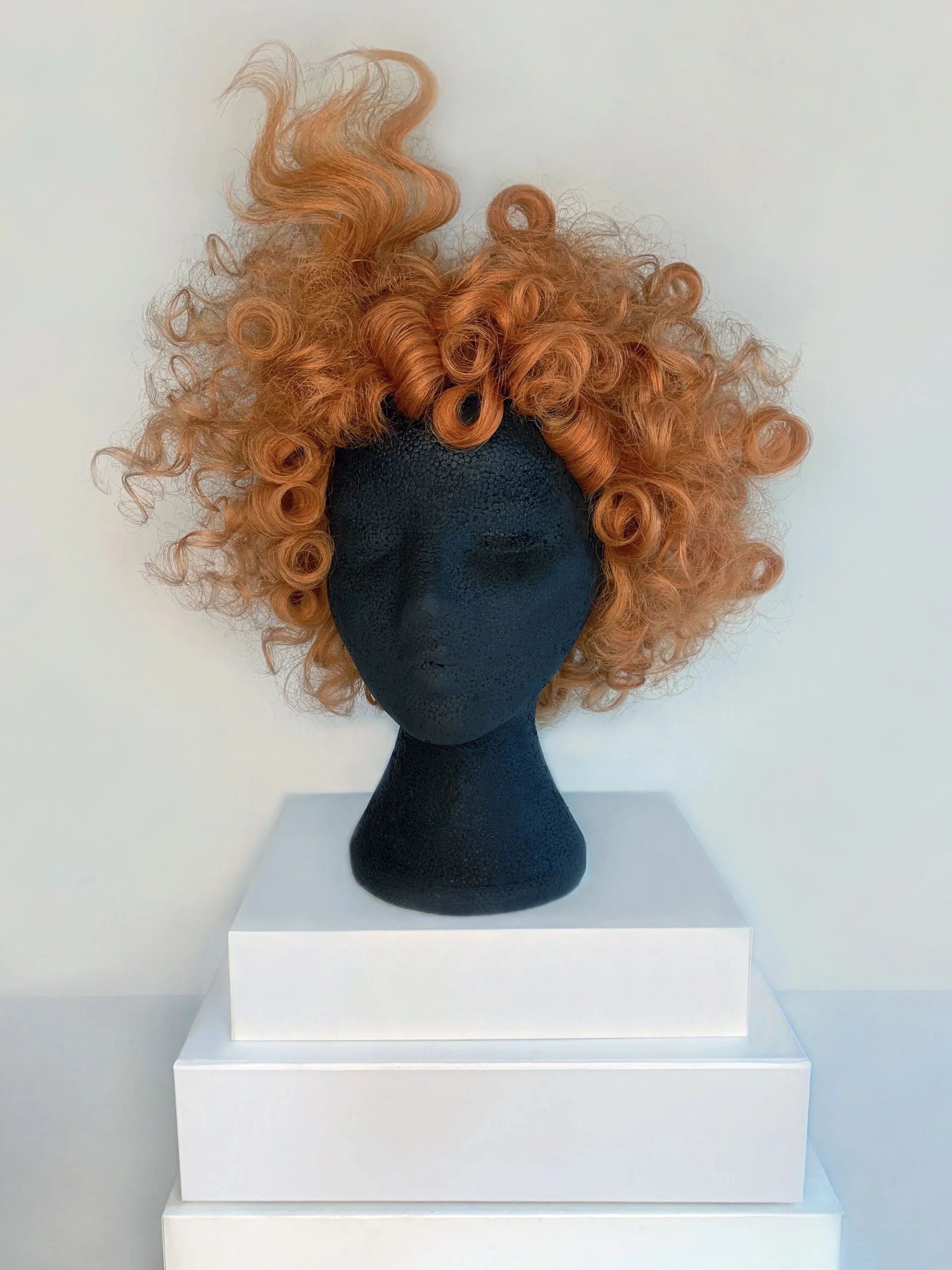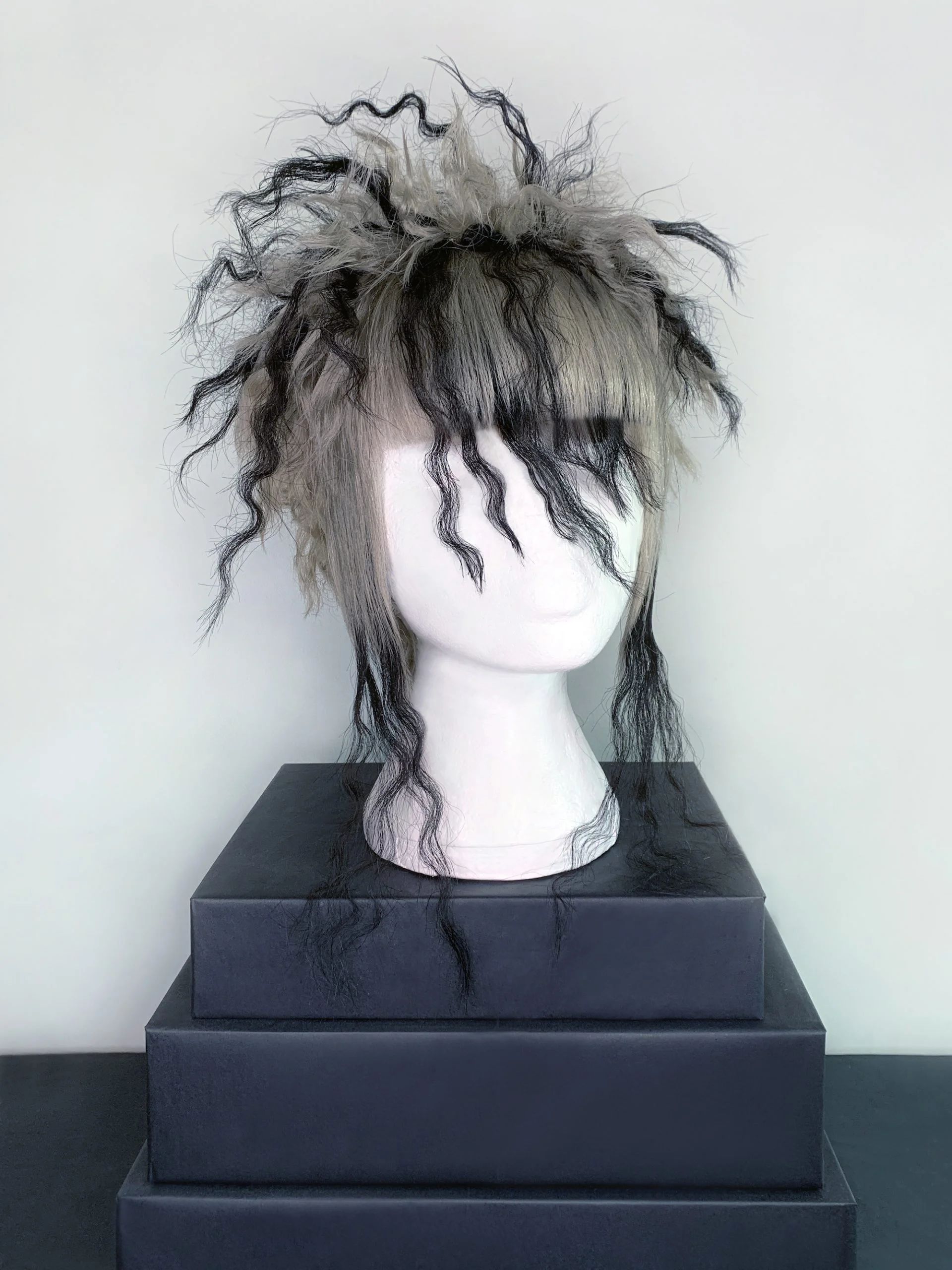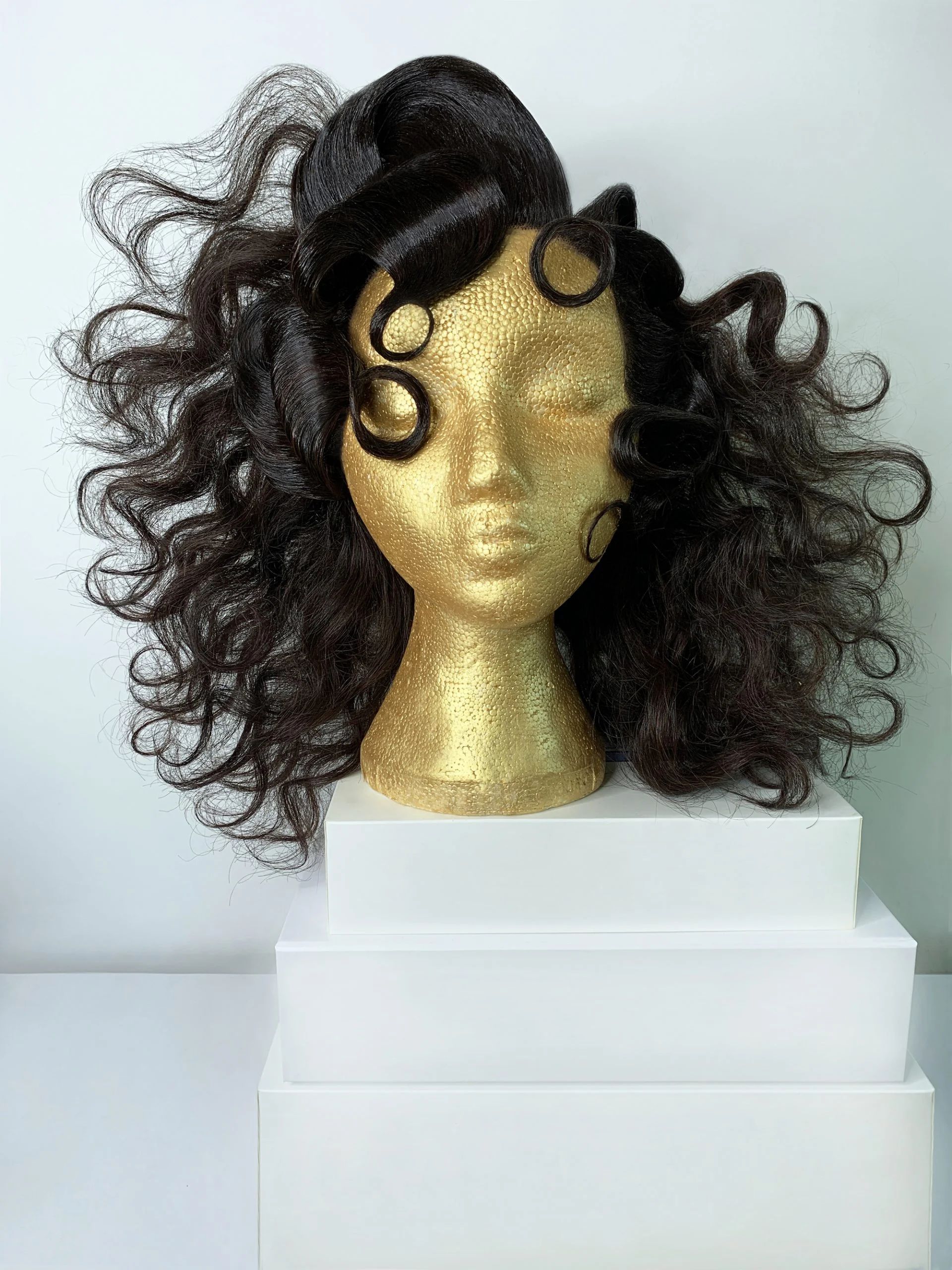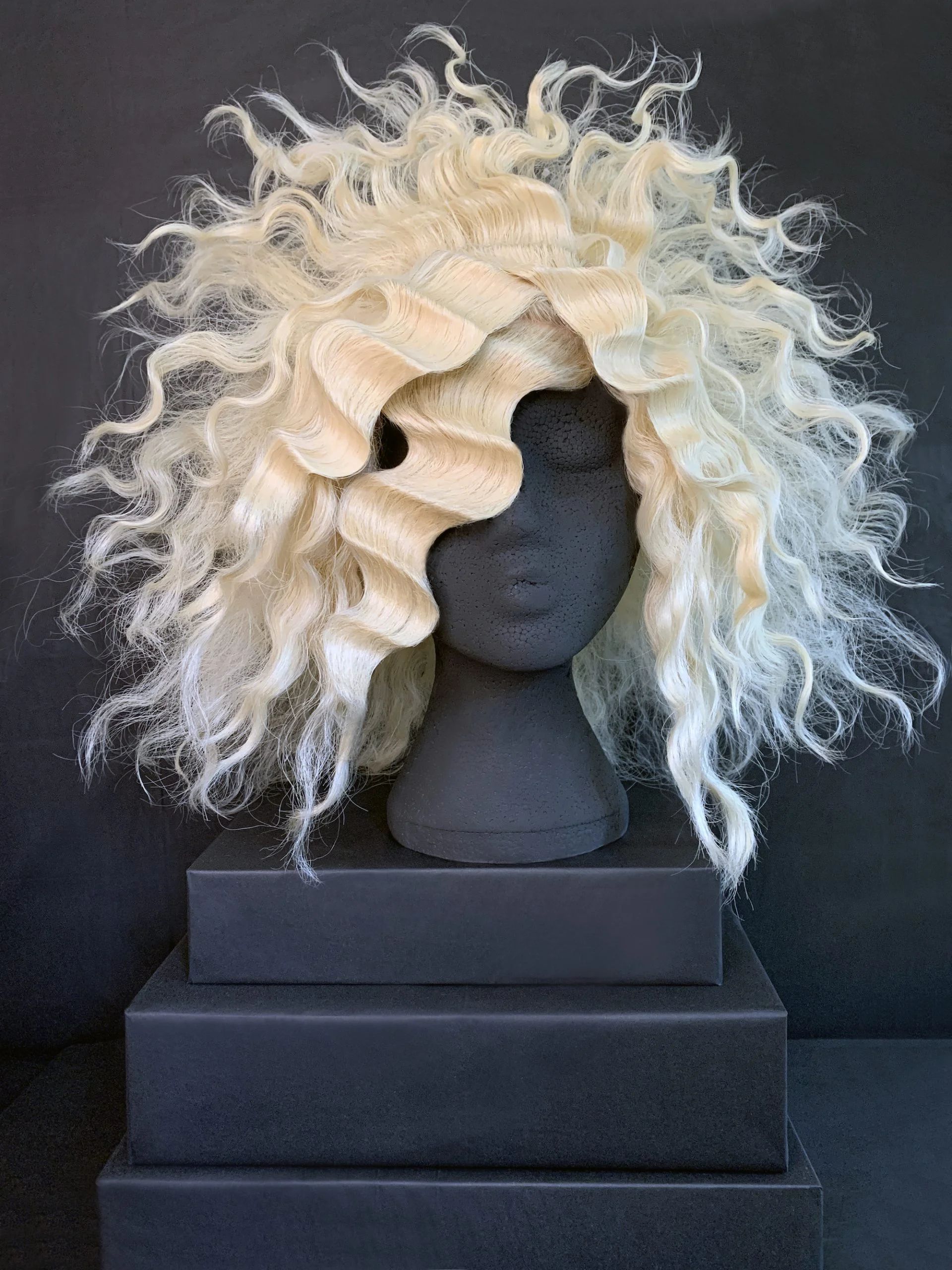 Feelings behind the Lockdown shoot… 
Being a creative hairstylist, lockdown is a difficult time as I can't be on set with other creatives to do what I love.
During isolation, I had to keep creating and I started to work on wigs; creating hairstyles to me feels like meditation.
I love waves and curls as you can create endless shapes and with this story, I thought to explore different types of waves, curls and textures from the most important and influential decades like Tight Curls & Rolls from the Victorian era, Marcel Waves from the '20s, Hollywood Waves from the '40s and Rick-Rack from the '70s.
Joey, a London-based makeup artist, previously assisted the legendary makeup artist Val Garland as her first assistant before moving onto pursue her own path in the fashion and beauty industry in 2019.
Having the instinct to experiment with colours, textures and forms, Joey's works are always vibrant and never fail to demonstrate individuality.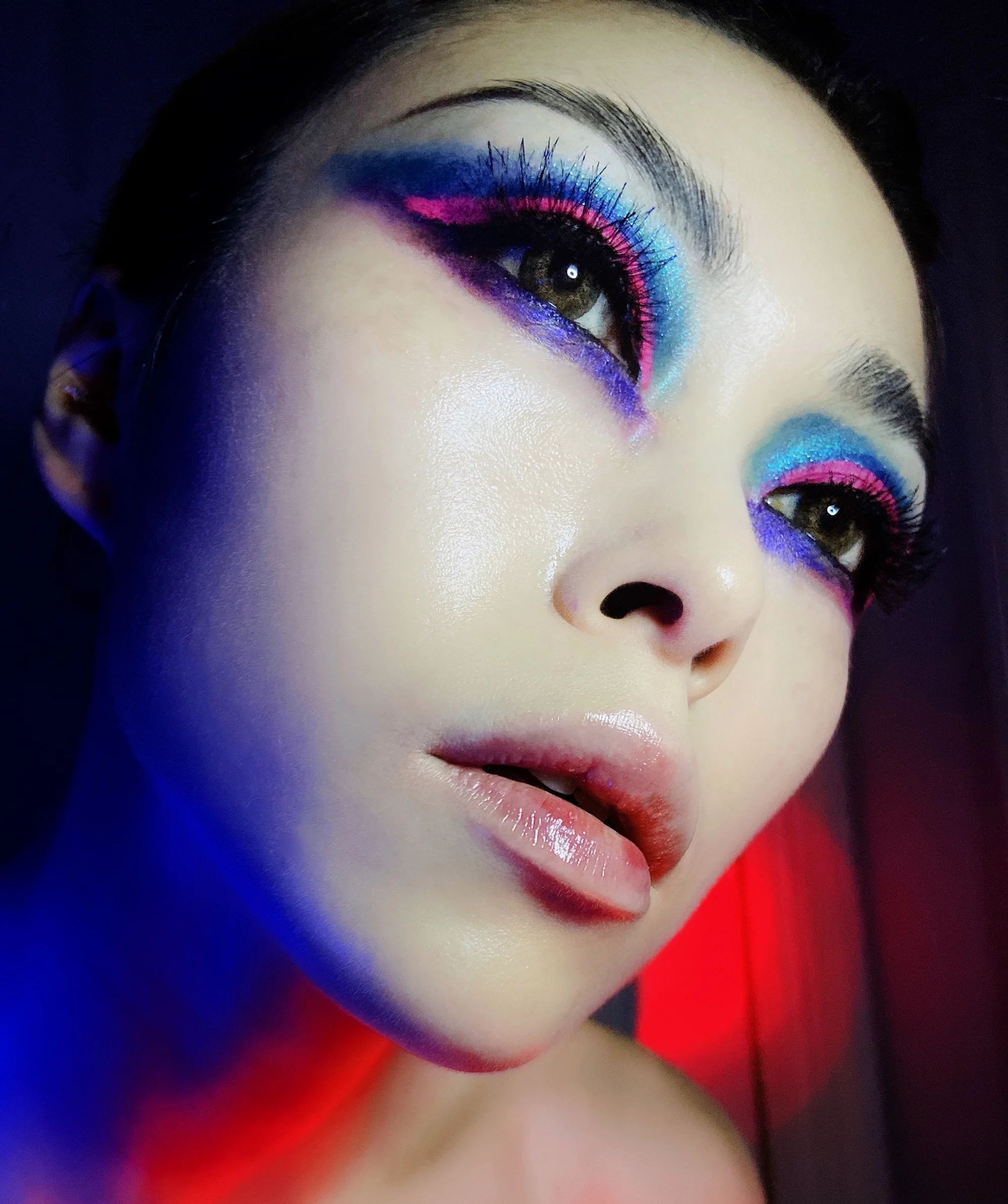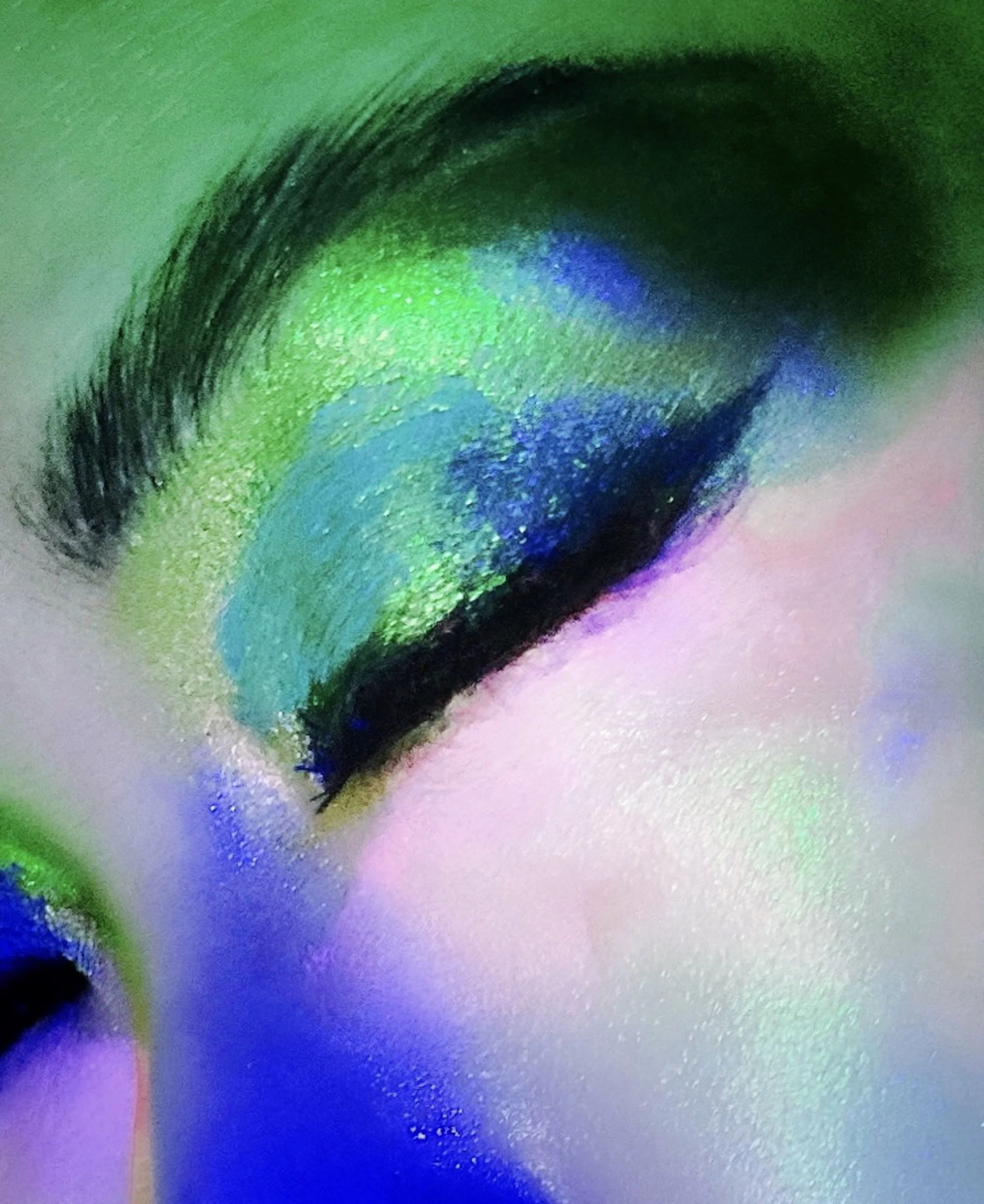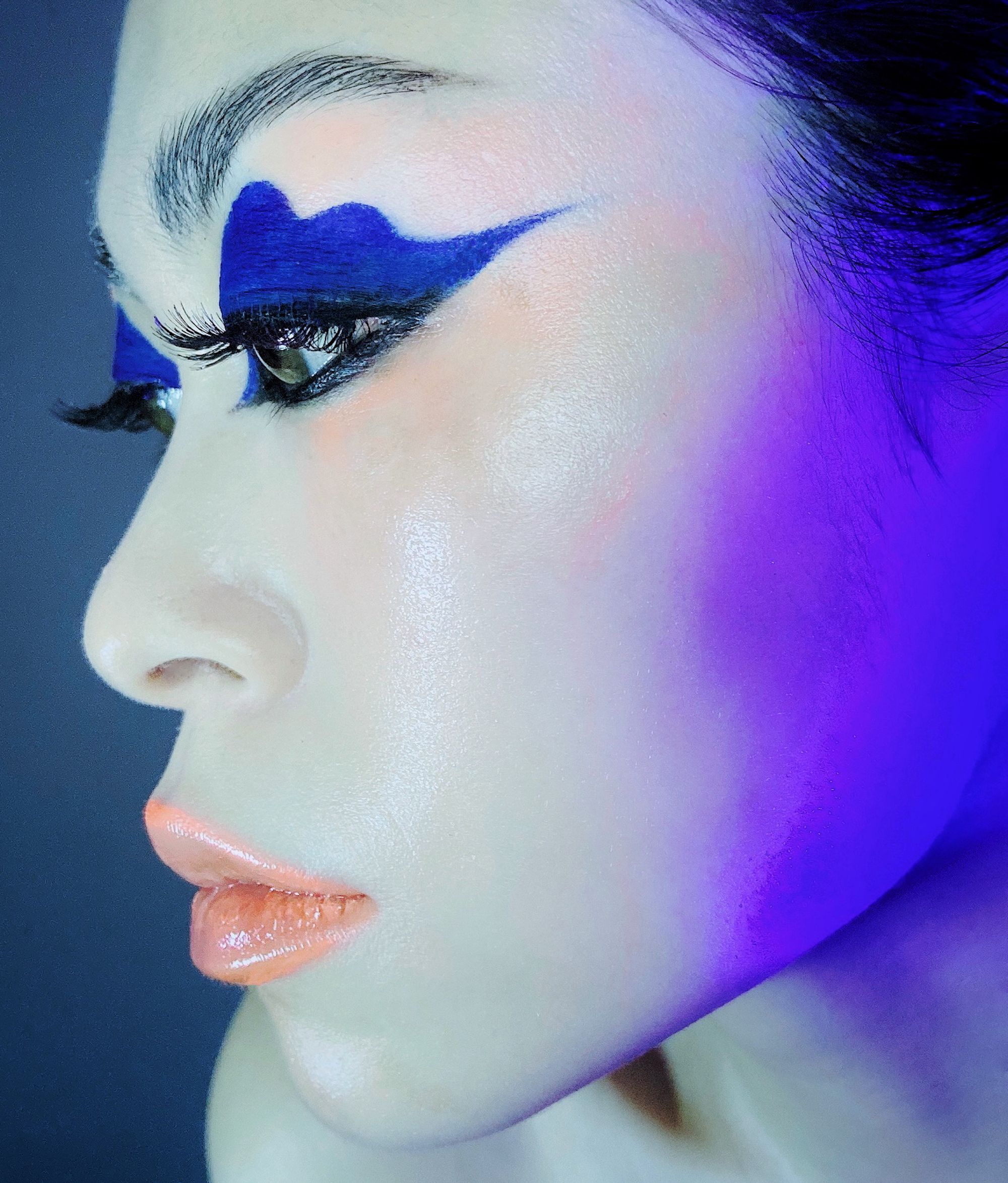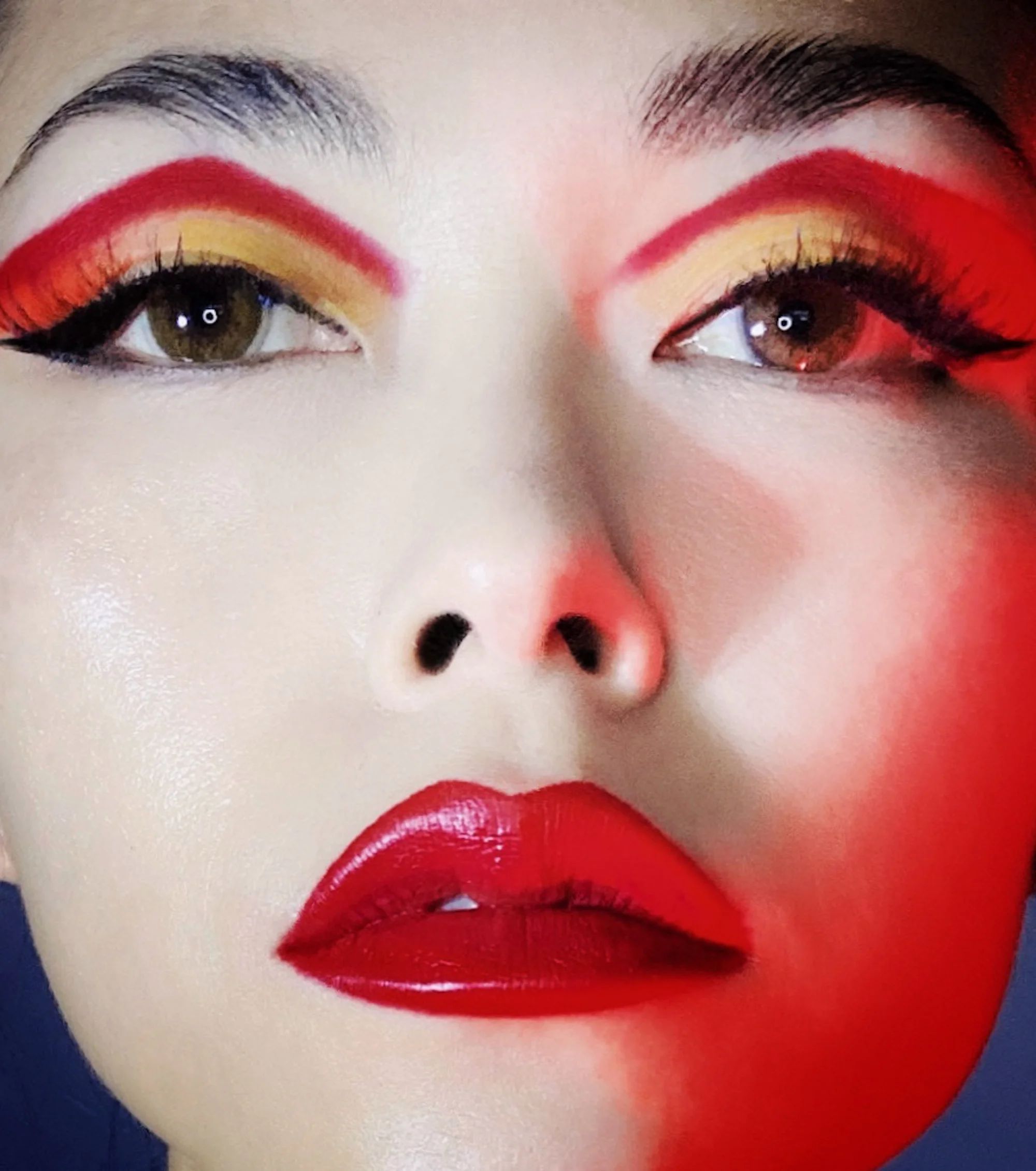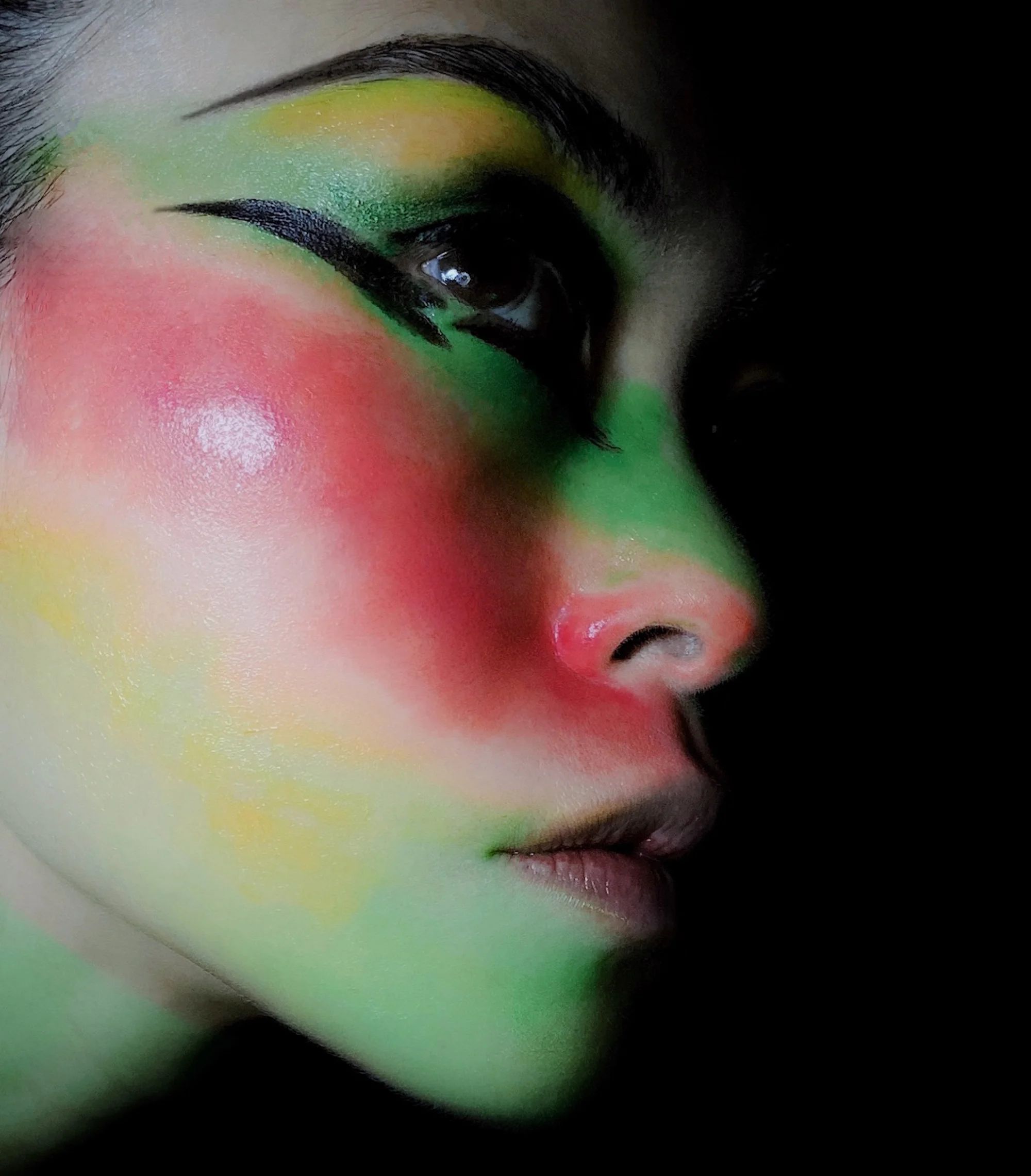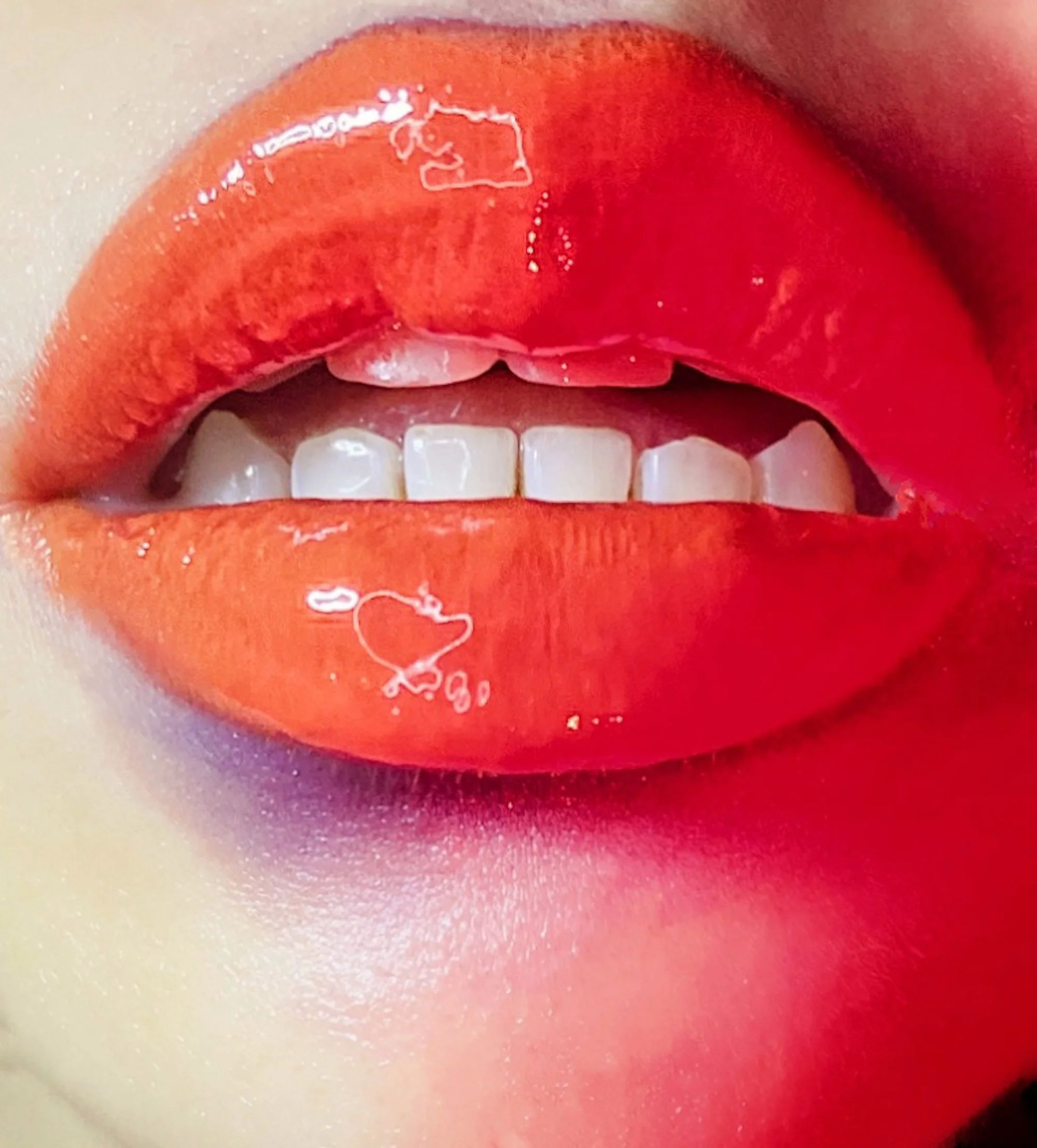 Feelings behind the lockdown shoot…
This is an anatomy of colours.
Dissecting colours into different forms, textures, shapes, lines, spaces and values. Experimenting with the arithmetic of colours with makeup as well as lighting.
This self-isolating time is quite, to say the least, intimidating when we know out there a lot of people are struggling between life and death. Lucky enough to have my own shelter, I am trying to perceive things in different ways in time of solitary.
I guess rather than painting my face, here, I am trying to bring colours into being.
This is a portrayal of life in colours.
interviews by Chantelle Phillips

photography for Georgina Billington by Marcus Donates
To keep up-to-date with Georgina, Davide and Joey, please visit: