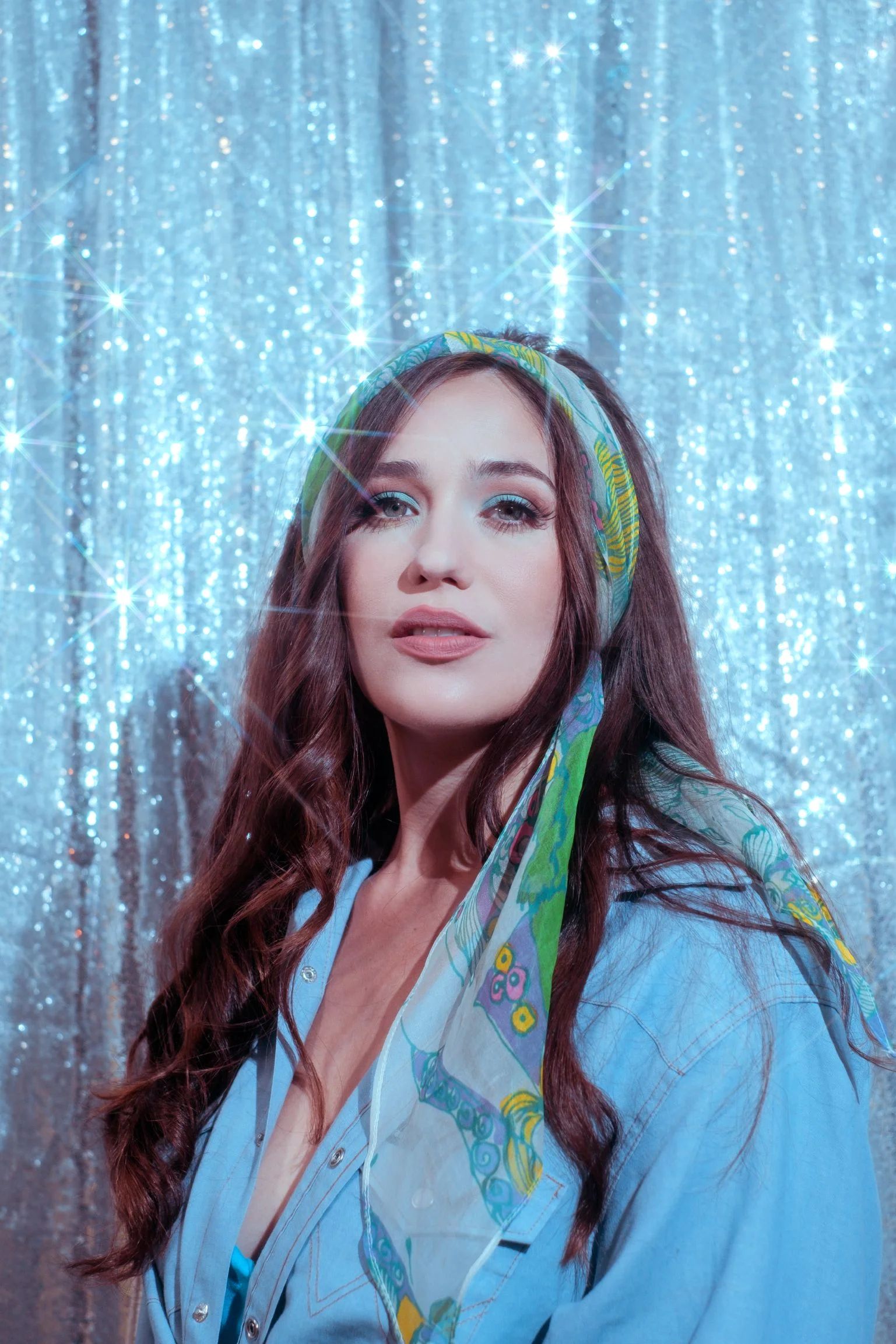 Lola Kirke
Musician and actress Lola Kirke talks writing her delightful second album, Lady For Sale, female sexuality, and finding herself in country music. 
"Hey, I'm gonna put some pants on, go downstairs and call you in like 5 minutes, is that okay?" Lola Kirke asks, answering my Zoom call in a bathrobe. True to her word, she reappears five minutes later in the restaurant of her Los Angeles hotel, wearing jeans and a t-shirt, on the hunt for a coke and some french fries. 
The American-English singer and actress is on the last leg of her tour with Elle King, and yesterday — one of her rare days off — was spent brunching, drinking bloody marys, and hanging out at a friend's barbecue. 
"Ironically, because I don't work in an office, when I have to sit for an interview I usually dress like I'm a secretary in the 1980s. I'm minutes away from carrying my high heels in a bag and wearing big white sneakers," she quips.
In truth, I half-expected Kirke to show up in full hair and makeup, sporting a sparkly cowboy hat. Her sophomore album Lady For Sale, out now via Third Man Records, has deep country roots, and thus far all of the imagery associated with the album has been neon and chrome, pink cowboy boots and 80s excess.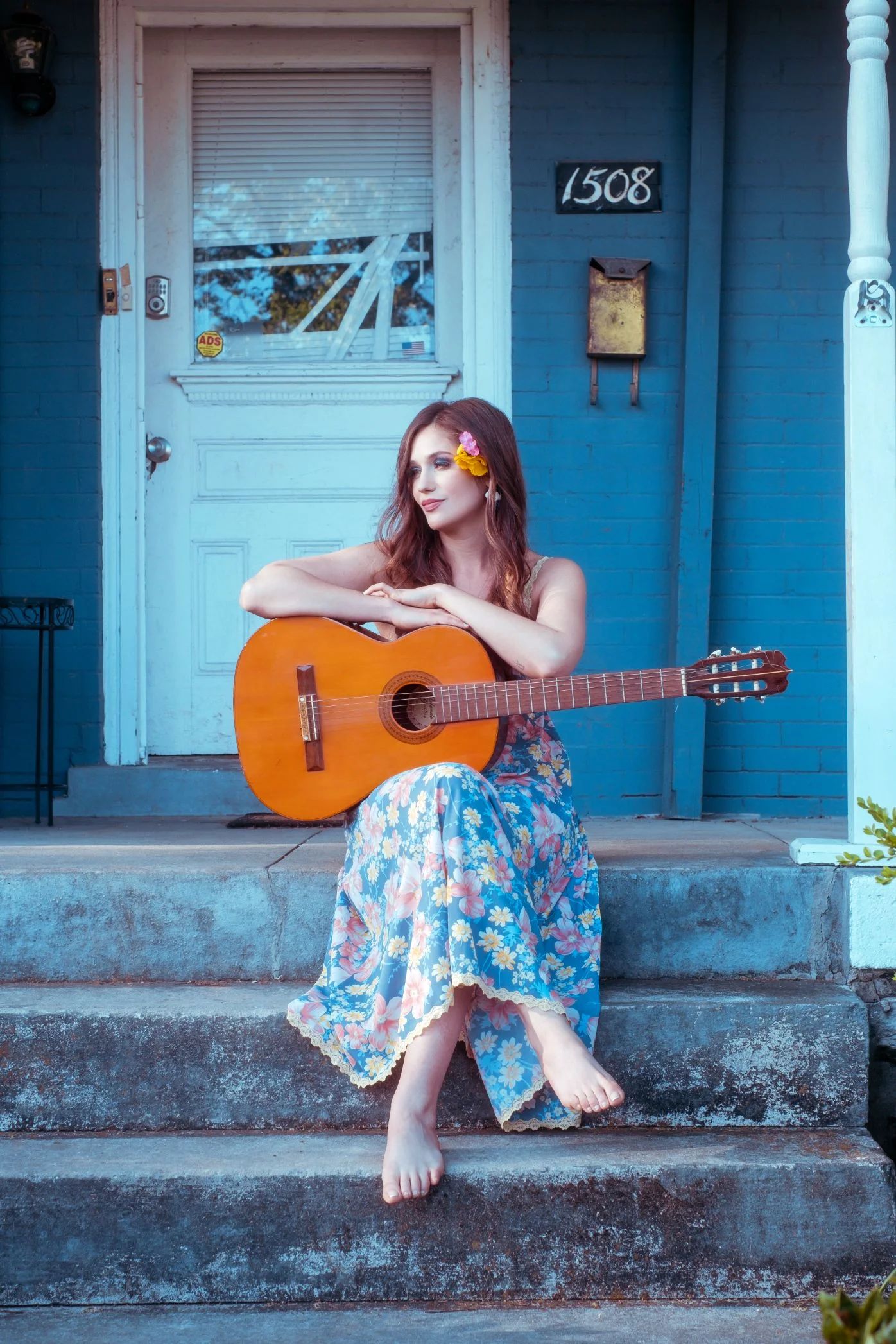 It might seem surprising for a New Yorker born in England to turn to country music to express herself, but the longer you talk to Kirke, the more it makes sense. The Mistress America and Mozart in the Jungle actress grew up in a household full to bursting with creatives (her father is a drummer, her siblings are painters, actors and musicians), and her family relocated to the States when she was five years of age. She grew up in "the wild West Village" of Manhattan, she jokes, and as the only person in the family with an American accent, Kirke always felt somewhat of a comfortable outsider. "I think there was a great safety for me in having an American accent when everyone else in my family didn't," she says. 
She went through a brief punk phase in her teens in an attempt to carve out more of her own identity, but evidently, it didn't stick. "I could have played punk music, because it's kind of easy, but I was not cool enough to play punk," she laughs.
"My sister (Jemima, a visual artist and actress known for her work in Lena Dunham's Girls), used to dress me for school. Her best friend at the time was this actress Paz de la Huerta, and Paz was a real punk ― she had those Sid Vicious creeper shoes," Kirke recalls. "I wanted to be one because I thought it was colourful and pretty. When I reflect back on how I felt in high school, I think I was very easy to make fun of, and I think that because nobody else really liked it, punk felt like a safe place for me to live and something to call my own."
Kirke was raised on rock and roll — the first song she remembers loving is Led Zeppelin's 'Since I've Been Loving You'. "I was asleep in the backseat of my parents' car, and the song actually woke me up. It sounded like somebody had broken something open," she recalls. But, at least for now, Kirke's home is pedal steels, slide guitars, three chords and the truth. Even if she invokes the latter cliché with more than a hint of self-deprecation. "Actually, I saw this meme the other day that was like, 'three chords and fucking lies!,'" she says.
"There's an earnestness about country music that I really connect to. The country music I'm listening to now, the 80s and 90s stuff that is so referenced on this record, is so exciting to me. I feel glad I discovered it when I did, because if I had listened to it growing up, I maybe wouldn't be so impressed. There's something about the slickness, and expertise. The other thing about country music," she adds, "is that you can't just make a country song. It's so structured! Your choruses better fucking pay off, and your verses had better support them in the most cheeky, witty, concise way. It's funny to me when people put a pedal steel on a track and are like 'it's a country song!' It's not." 
She talks about country music like a kid in a candy store, all wide eyes and wonder, marveling at every detail. She talks about acting that way, too, and there's a huge parallel between her choices as a musician and an actor. "When I look at the women in country, there's a real space for performance in the genre. Those women ― the Loretta Lynns and Tammy Wynettes ― are such great actresses. There's a lot of story-telling in country," she says, adding: "Or Dolly Parton! You don't know anything about her home life! She wears a wig!"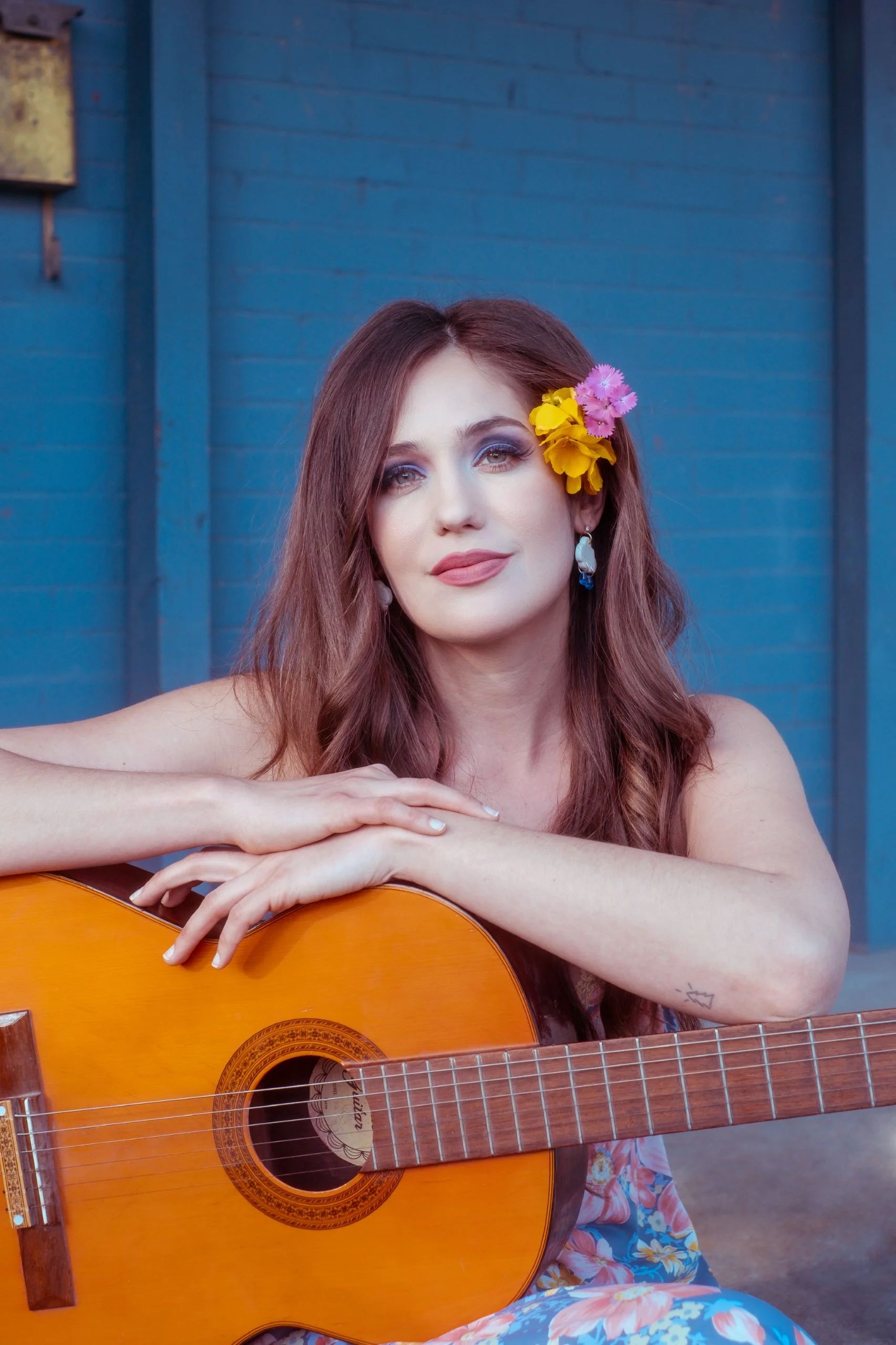 Lady For Sale is certainly a partial experiment in persona for Kirke. It's hyper-stylized, and each song seems to have a distinct character ― so much so that one could almost call it a concept album. "There's definitely a mask element to it," Kirke explains. "I am able to live more truthfully through the mask, and I really appreciated finding the character of Lola." Whiplashing between untethered, fun country-pop and mournful modern melodies, Kirke explores everything from loving and longing to feminine sexuality and desire, with a breathy voice and absolutely no restraint.
 "When we were picking the title, 'Lady For Sale' kept popping out to me, even though it was the thematic outlier. I was thinking about it because I can't —" Kirke stops short, grinning. 
"Hang on, my fries are here." She asks the waiter for ketchup and mayo, and then turns back to me: "Yes, I eat mayonnaise with my fries, I'm trash," she says, rolling her eyes.  
It's not trashy, I point out. It's European.
"Thank you," she says, munching contentedly on a fry before picking her thought up where she left it. "In order to share these songs I had written about a very personal experience in my life, I knew I would have to sell myself in a certain way. 'Lady for Sale' became this protective barrier for me. Like, 'I know what's going on, I'm in on the joke'. Before I get accused by myself or others of selling myself, it's like, 'I know what I'm doing'," she says.
The opening track, 'Broken Families', was initially written with the idea that another country artist would sing it, but it's difficult to picture it anywhere other than this particular album. Delightfully unexpected, it kickstarts the record with a country melody so over-the-top that it would be almost comical, if it wasn't so damn pretty.
"That was our attempt to make a more modern-sounding country song," Kirke says. "There is a really stark difference between newer and older country, melodically. I had secret, very unrealistic dreams of Miranda Lambert singing it, but when it became clear that wasn't going to happen, we shifted our focus. And I love that song so much. It's very melodramatic. To me that song is more an exercise in genre than true expression, though I do relate to it. 'Pink Sky' is the first song on the record that is much more diaristic and true to me."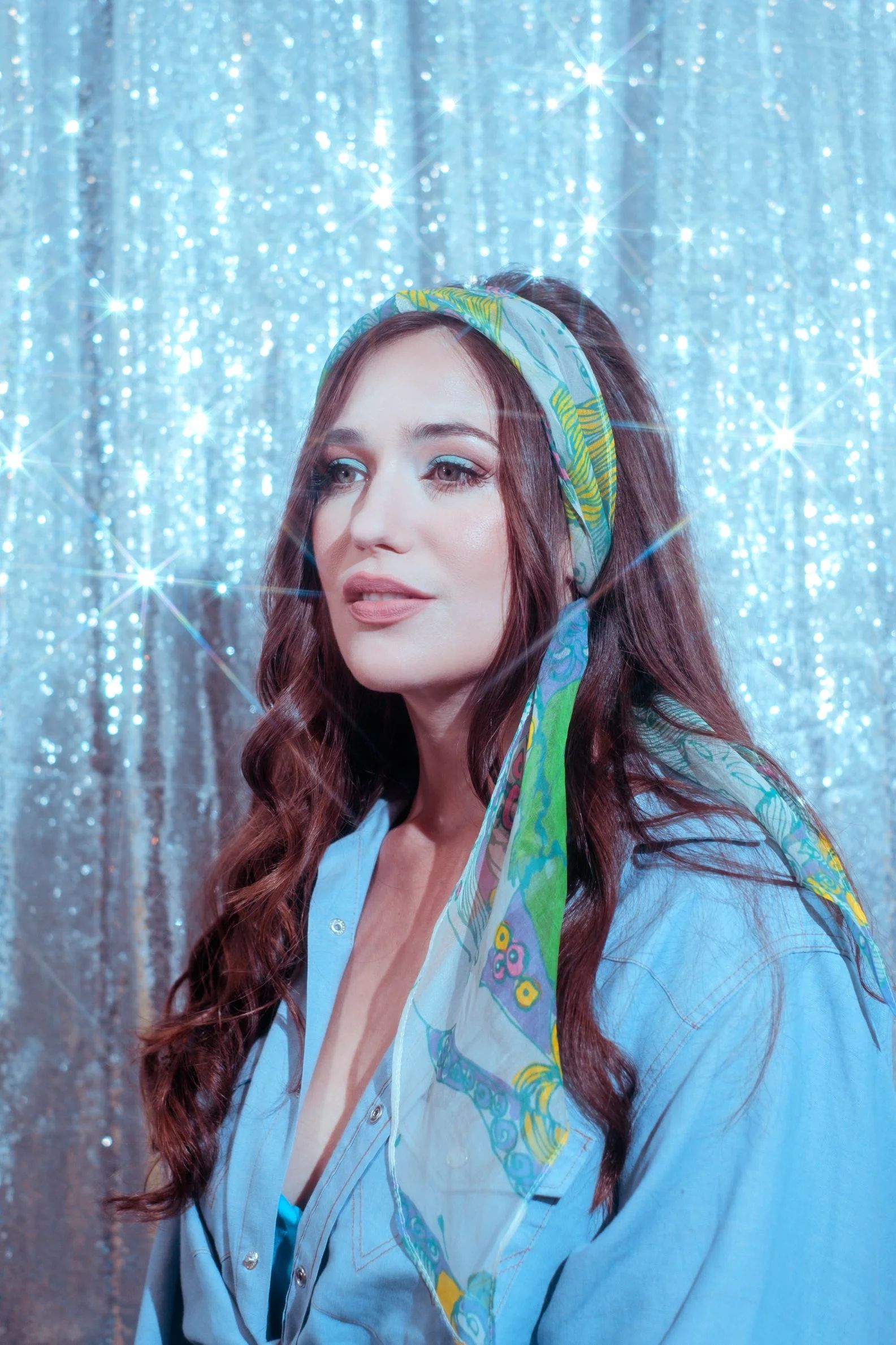 'Better Than Any Drug', one of the album's singles, is another example of those genre and character exercises. "That song is very much about the joy of sex. I used to really tie sex to freedom when I was younger. And I had this insatiable desire to be free. Which is so bizarre, because I was free. I had a thousand privileges and lived in America," she laughs. "But I wanted this Joni Mitchell, barefoot-in-Greece freedom. And I believed I should be having sex all the time. I had so much doubt and discomfort in my twenties, which I've really started to resolve now that I'm not there anymore. I'm slowly figuring out the shame I have around sex and my body, and masturbation, and all those things. But it's fucking hard! I've also begun to see the obvious link between creativity and sexuality." 
Despite all the characters that Kirke brings to the album, Lady For Sale has also been a vehicle for self-discovery for her. It's Lola, playing versions of herself. She's still acting, but she's using a different medium, and she's certainly no longer interested in succumbing to the pressure of conformity, though it took writing this record for her to understand that. "There's been a tremendous amount of getting to know myself and my instrument, so to speak. I'm typically quite a warm, earnest and jovial person. I mean, I'm also a crazy bitch," she smirks. "But I'm not a sad person. And I think there was a trend with girls my age to be really sad with a guitar." 
For Kirke, it's about valuing what she has, instead of what she wishes she had. "That's where you become a really strong artist. And I try to do that as an actress, as well. I've been offered multiple parts because I ate during the audition. I really like to eat," she says, polishing off another fry. "I also know that my love of eating has prevented me from getting certain jobs, because I don't look a certain way, but it's helped me get the right jobs."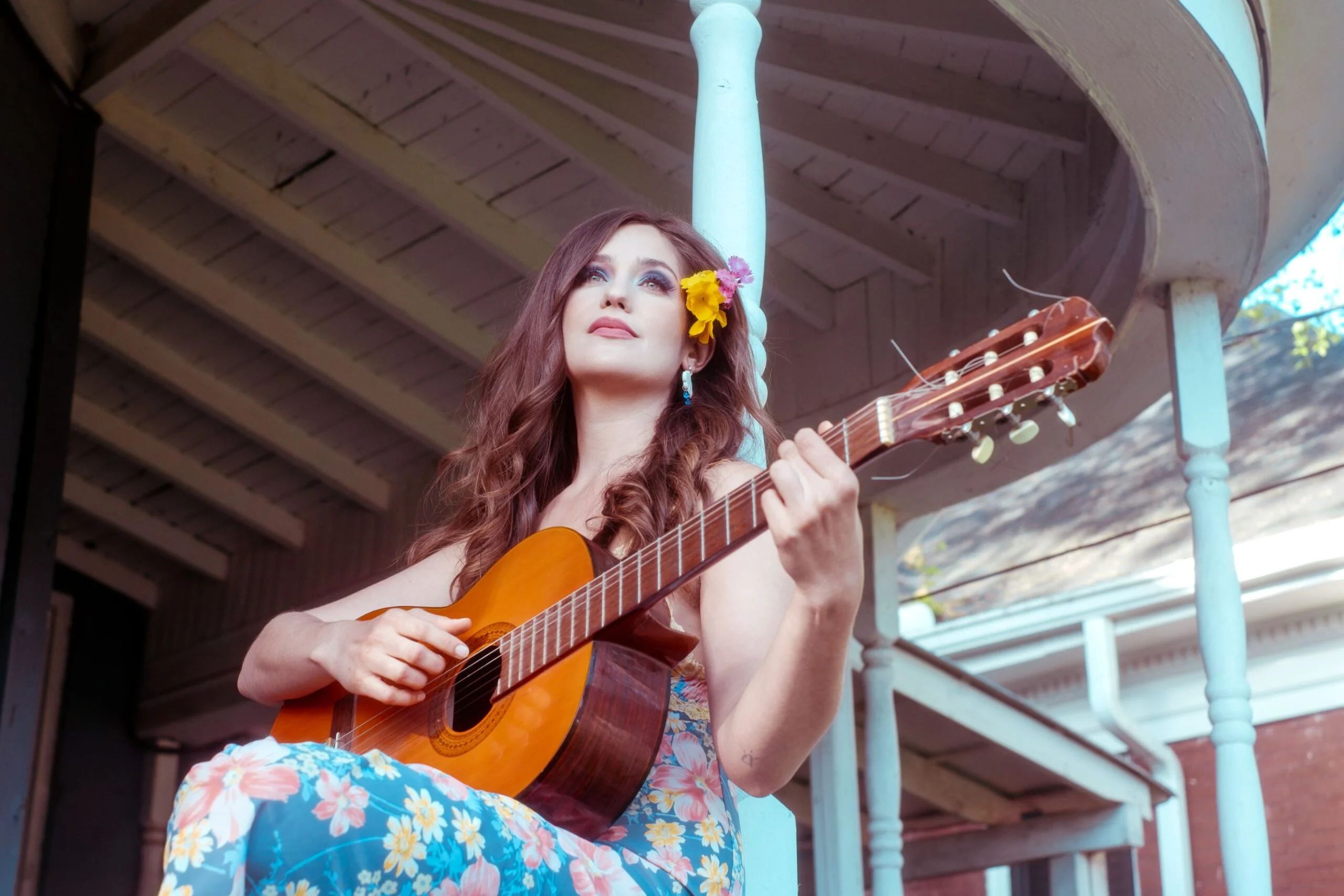 Does she ever see herself prioritizing one career over another? 
"This album cycle has really been eye-opening, in terms of choosing to involve myself in two of the most toxic industries that exist," Kirke says. "I have a true passion for both of these crafts. I love singing, and writing songs, but I also love acting, and being on set. There was a spiritual beatdown that certainly happened while putting this record out. When I get out of touch with whatever it is I really love about the record, performing and touring, it can feel really confusing." The expectation that artists should be offering themselves up as commodities over social media is a bitter pill. 
"It's endless self-promotion, and that doesn't feel good at all. I put a vulnerable post on my Instagram, for example, and it got more attention than any post about any of my work. I was like, 'this sucks, man.' I'm not an influencer, I'm an artist. All of those things you connected to in my caption, I make available in my music and my work as an actress. There becomes a heavy lift that you have to do as a person when you're engaging with that work, to remind yourself what is real and what is attractive to you about it." The most attractive part of making Lady For Sale, for Kirke, has been recovering a sense-of-self. "I'm really grateful, in a way, that it's been kind of exhausting and draining. Because it's led me to find something new. But they don't tell you when you're a little kid who wants to be an actor and a musician that you're going to have to relentlessly promote yourself. It's just weird to constantly be able to quantify your success," she continues. "You can see how many followers, likes, views, etc you have. I don't think that's healthy for anybody, consumer or creator. I've really come to understand that there's no quantification of your worth that is external. The only measure will come from yourself," she says.
Lady for Sale is out now.
Interview by Tanis Smither
Photography by Sara-Anne Waggoner
Hair & MUA by Katie Davis