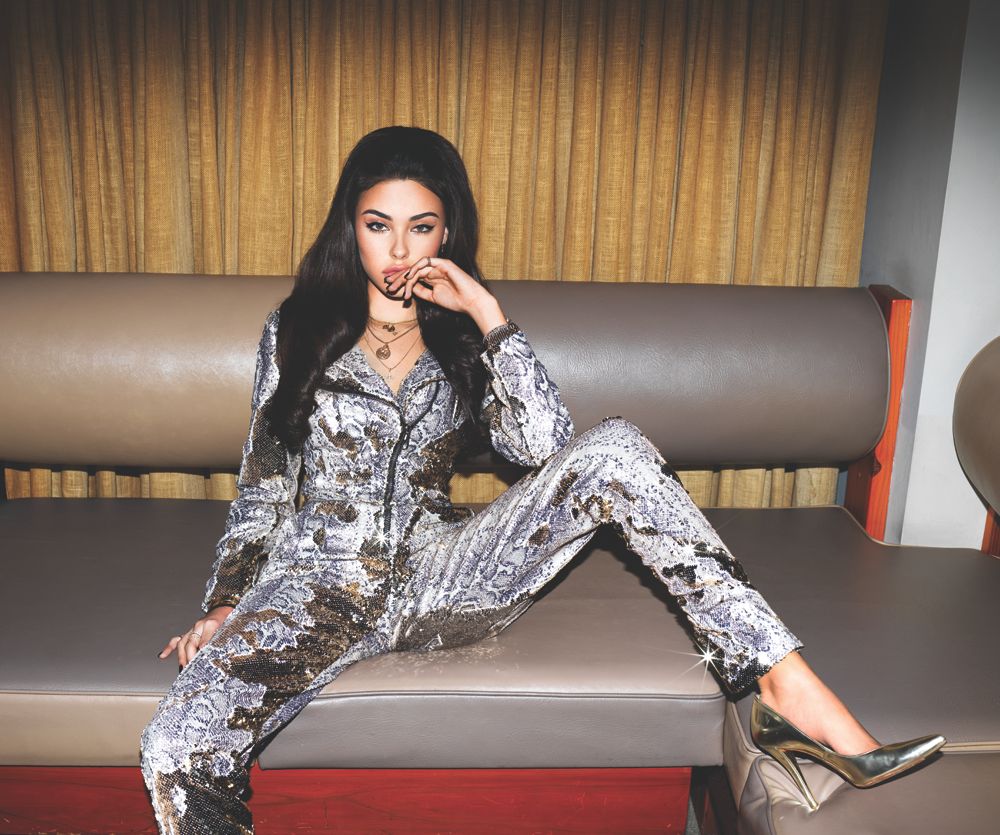 Madison Beer
Madison Beer's Unexpected Overnight Existential Rise to Fame and Dealing with It All!!
Picture this: You've just started high school and life is all about friends, boys and fashion. Graduation is far off in the distance and, when you realise you have access to a recording studio conveniently situated at a family friend's place, you record cover versions for fun. Your first track, your take on Bruno Mars' 'Grenade' goes OK and you gain support on all your social networks.
Then, somehow, the second song you record, At Last, is tweeted by your own personal hero and international superstar, Justin Bieber. Your track gets re-tweeted 23k times, you get 900 mentions in 24 hours and you even start trending on Twitter. Then Good Morning America knocks on your door at midnight the same day So, what do you do…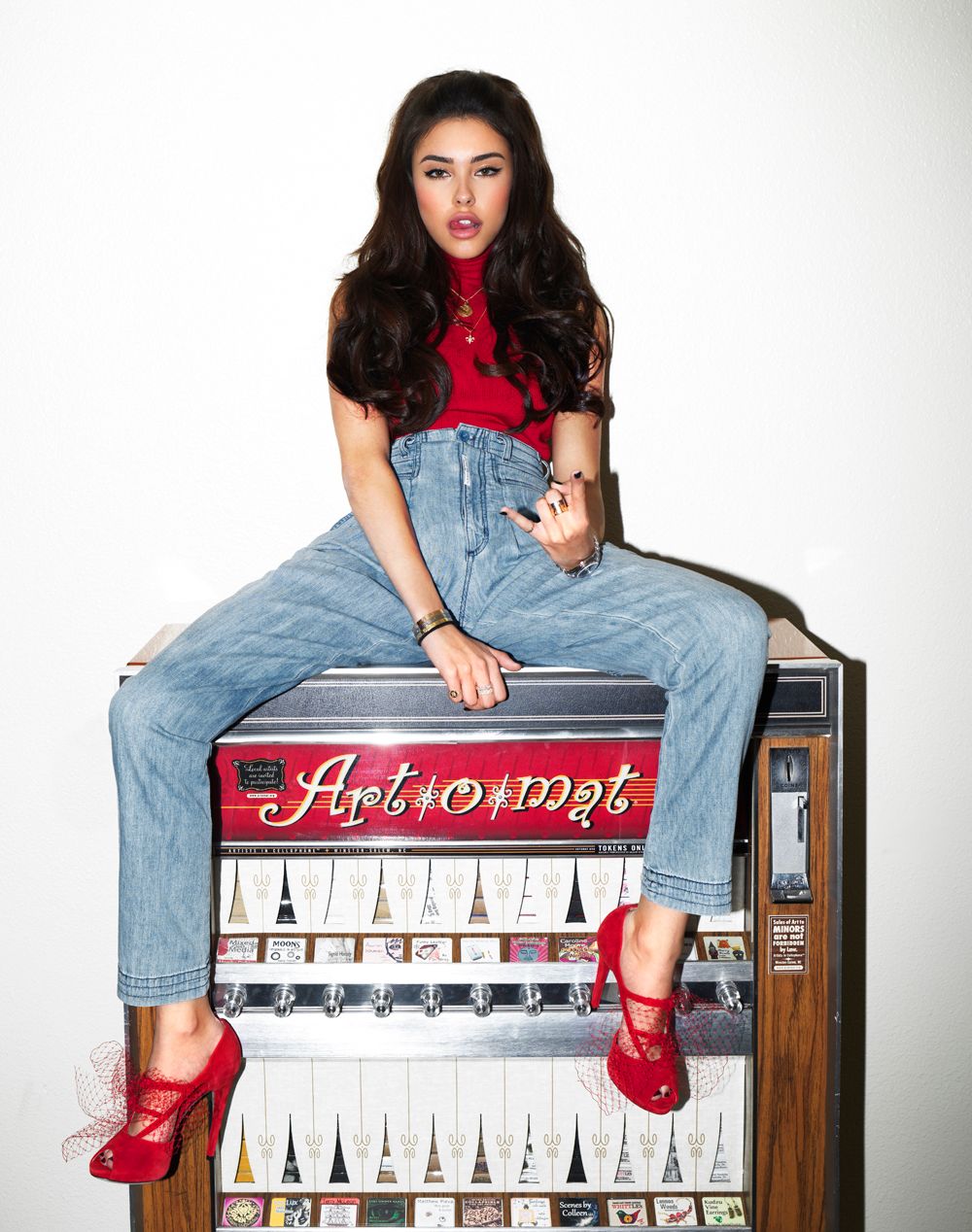 Madison Beer gained overnight success with her own interpretationof the celebrated song famously performed by Etta James in 1960. A requiem to finding the love of your dreams, it's been covered by Bing Crosby, Stevie Nicks, Cyndi Lauper, Christina Aguilera and even performed by Beyonce at the inauguration of President Obama in 2008. But somehow, despite this weighty legacy, young Madison Beer brings her own rendition to the impressive collection with an effortless, soulful grace and style.
We had the chance to talk to rising star Madison Beer about this crazy upheaval and unexpected turn of events. What's it like hanging out with Justin Bieber and enjoying overnight success? She talks to us about growing-up with her fans, her positive glass half full attitude, finding the bright side in things – including her parent's divorce – internet bullying and steering your own ship. Not to mention, of course, the all important question – LA or New York?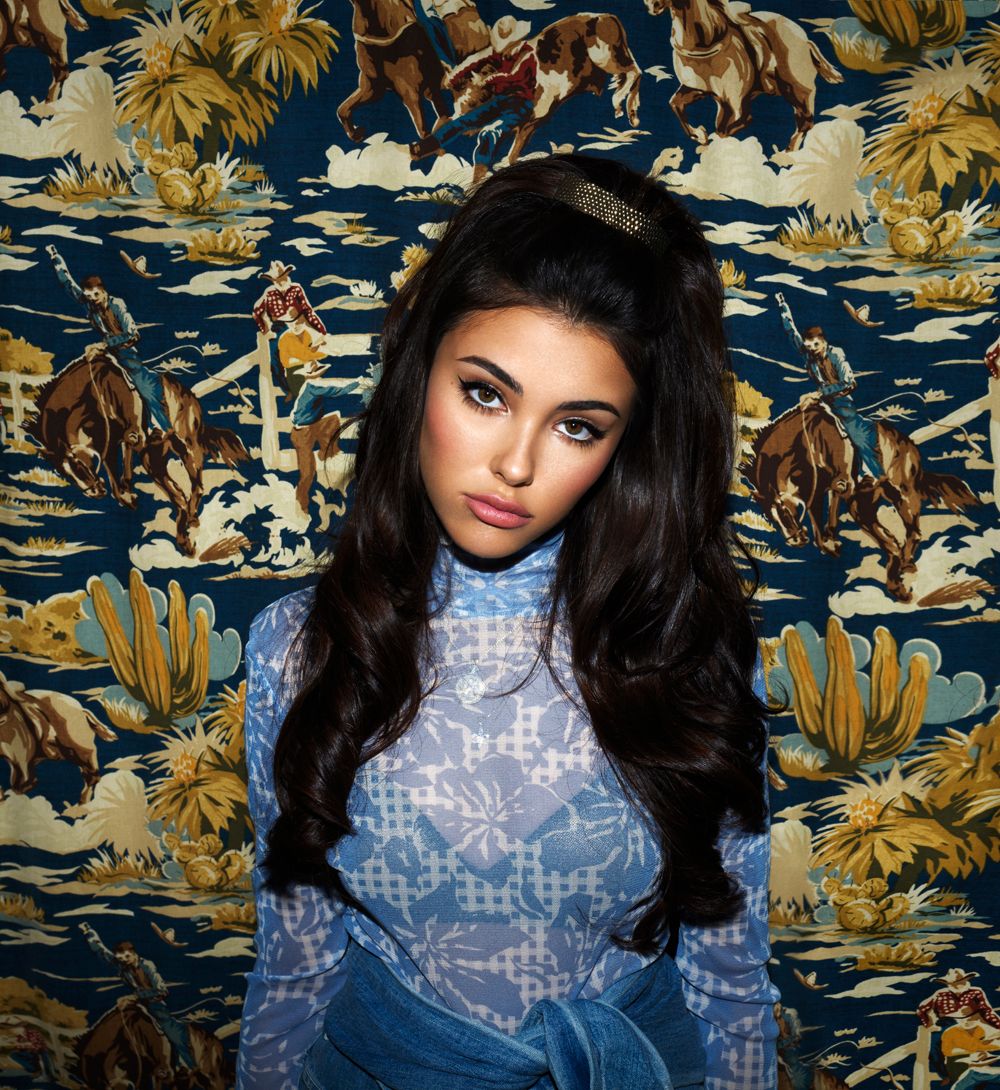 1883: You rose to fame when Justin Bieber re-tweeted a post of your cover of the Etta James track, At Last. What was it about Etta James that inspired you and why did you choose that song? It's already been covered by many famous people like Christina Aguilera, Celine Dion and others – how do you approach making this version your own?
MB: My grandmother introduced me to her, so it meant a lot to me to cover this track. At Lastis such a classic. I fell in love with it the first time I heard it. Being only 12 at the time I was just drawn to the sound and vibe it gave off… it is still an all time fave! I think I liked picking songs that were unexpected for a 12 year old… When I make something my own it's not usually premeditated – it just happens innately.
1883: Who are your other influences and who would you like to collaborate with?
MB: My biggest influences include Rhianna, Daft Punk and Tame Impala, bands that I really look up to and definitely would like to collaborate with.
1883: You broke through at the age of 13 and very suddenly – what was that like? What are your memories of how that story unfolded?
MB: It was wild, at the time I was just doing music on the side for fun and suddenly it was completely overwhelming and crazy and shocking, the best as I love to sing. My Mum sent the track to Scooter Braun and he sent it to Justin Bieber, who then re-tweeted it. The first cover track I recorded was Grenadeby Bruno Mars and my favourite track by Justin Bieber has to be Heartbreaker, it is the voice and the vibe and just that certain style of vocals that I love.
1883: What was your reaction when you heard that Justin Bieber had re-tweeted your post of that track?
MB: When I heard he had tweeted me, it was unexpected and I freaked out… My best friend at the time, Nicole, called me screaming, telling me to check twitter. I was driving with my Mom, I screamed so loud she nearly drove off the road! I started crying (tears of joy) and think my heart actually might have stopped! It seemed very surreal, I had to keep checking to make sure it wasn't fake! It still seems like a dream, but it's my reality. I'm very thankful for him and his support.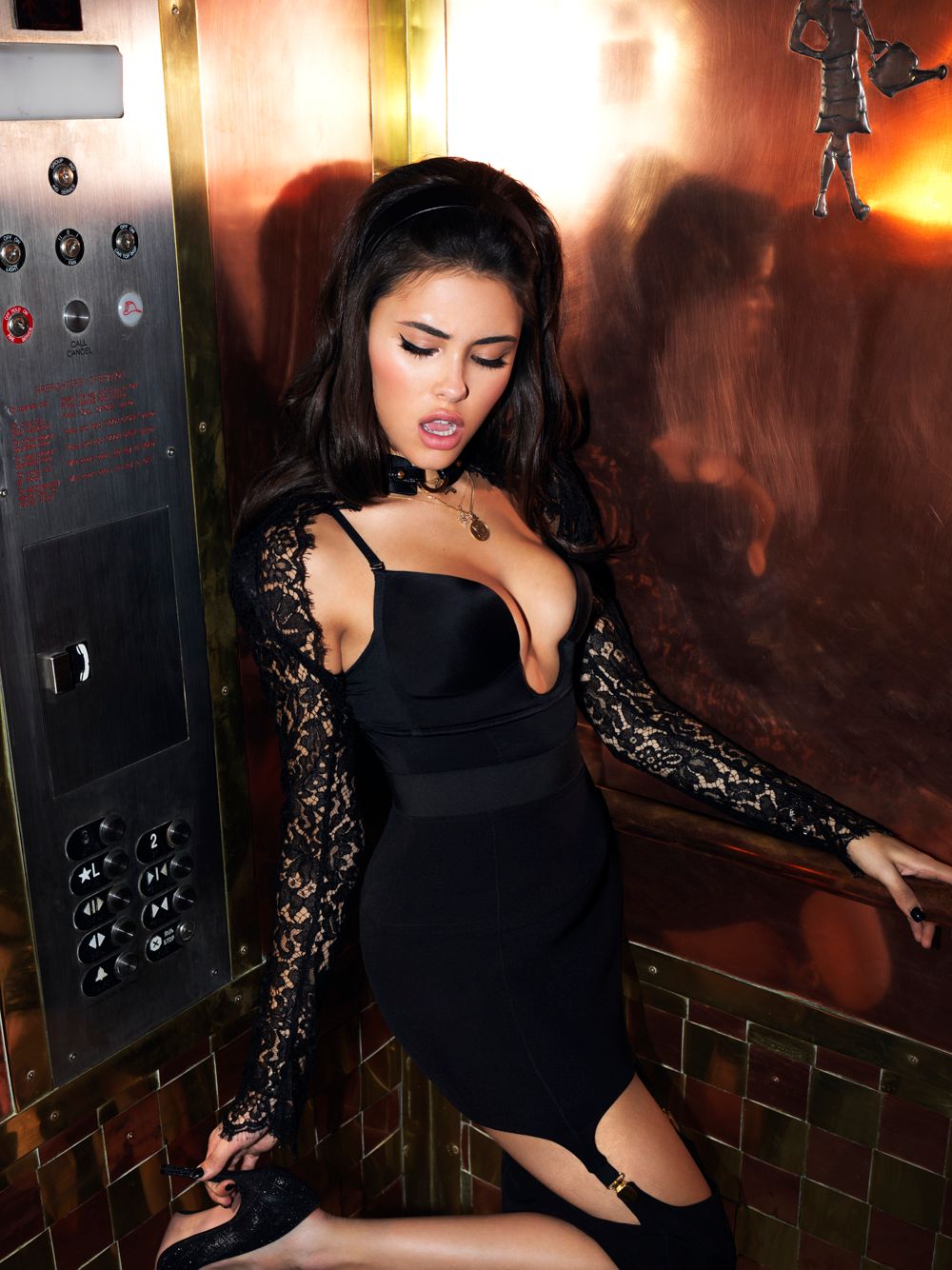 1883: How did you cope with all that sudden attention?
MB: BBC America actually knocked on the door the same evening and it was crazy. My Mum said go away, no-one in my family had any knowledge about the media, it was crazy, it was midnight. We had to ask them to leave.
1883: What was it like growing up in Jericho?
MB: I think when you are born and raised somewhere it always feels like home when you go back to visit, especially when your parents both still have homes there!
You certainly can't beat LA weather and the balance between metropolitan and suburbs mixed… But there's nothing like the concrete jungle in NYC!!
1883: Your parents were going through a divorce at the time, what influence did that have on your music?
MB: My parents divorced when I was 7, which did have an influence in a way. It gave me the opportunity to live different lives and experience different sides of the pole. I would spend three days with Dad and three days with Mum.
My parents live within 5 minutes of each other and speakevery day- they're very amicable. I think them getting along so well taught me that divorce doesn't have to be a disaster situation. I have friends whose parents can't even email each other without brawling – not the best example for kids. I think they're split taught me that not everything goes as planned, but life goes on. I am lucky they get along so well!
1883: As a singer and performer, how do you think that fulfils or challenges self-expression?
MB: Being a singer and performer means I had to Grow up. Some think it is sad that I had to grow up quicker and mature to experience things in life. Sometimes when I think about it, it is a bit crazy. I was home schooled, so I missed out on the prom and graduating with all my friends at high school. Right now, schooling is on hold, but if I did go back I would major in philosophy.
1883: How was the experience of working with Justin Bieber? What advice has he given you?
MB: Being with Justin you learn lots about life, he taught me to be smart. Mainly you can learn from someone by observing them rather than through advice and I learnt lots being with him. He's just awesome. I love how he can be such a jokester in the studio and then a minute later be so focused. The main thing I learned from him is to not let anyone in this business convince you to do anything you aren't feeling.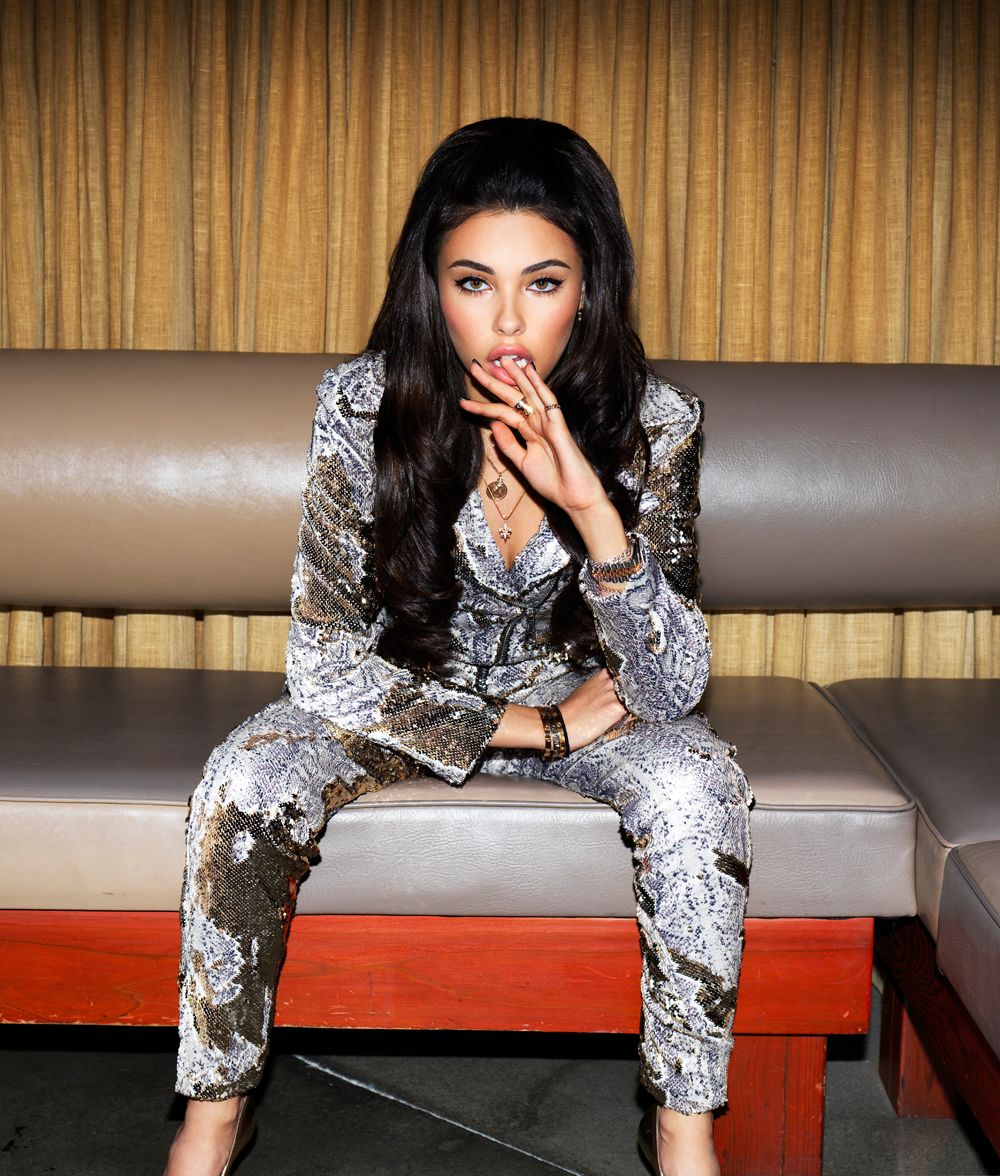 1883: You said that your audience are an important part of the show and you want to bring them on a journey, "to feel a part of the story I'm telling", how important is your relationship with your fans?
MB: It is the most important relationship in my life, I really value my fans, they are my brothers and sisters. We have practically grown-up together. So many of my fans have been with me since my first You Tube video and have watched me grow-up in front of them and with them. I was in middle school and now I'm 18! I've known them all for 5 years now, it's a gift & their support is EVERYTHING to me. I hope they continue to watch me grow as an artist & person. We're all in it together, FAM 🙂
1883: You have been working with some charitable organisations including the anti-bullying campaign, is this something you have experienced yourself?
MB: If I experience someone saying something bad, I try and be a glass half full person. I want to be an inspiration for people, if I can say that I can ignore ten thousand comments a day. If I can do that then I can be an inspiration for others.
1883: Where do you get your ideas from for your song lyrics?
MB: It's usually from experience and how I am feeling that day. The little things can inspire me, and then an event or relationship can motivate me to write.
Photographer Joseph Sinclair
Stylist Angel Terrazas
Make up Brooke Hill
Hair George Fragkioudakis
Journalist Sam Chamberlaine