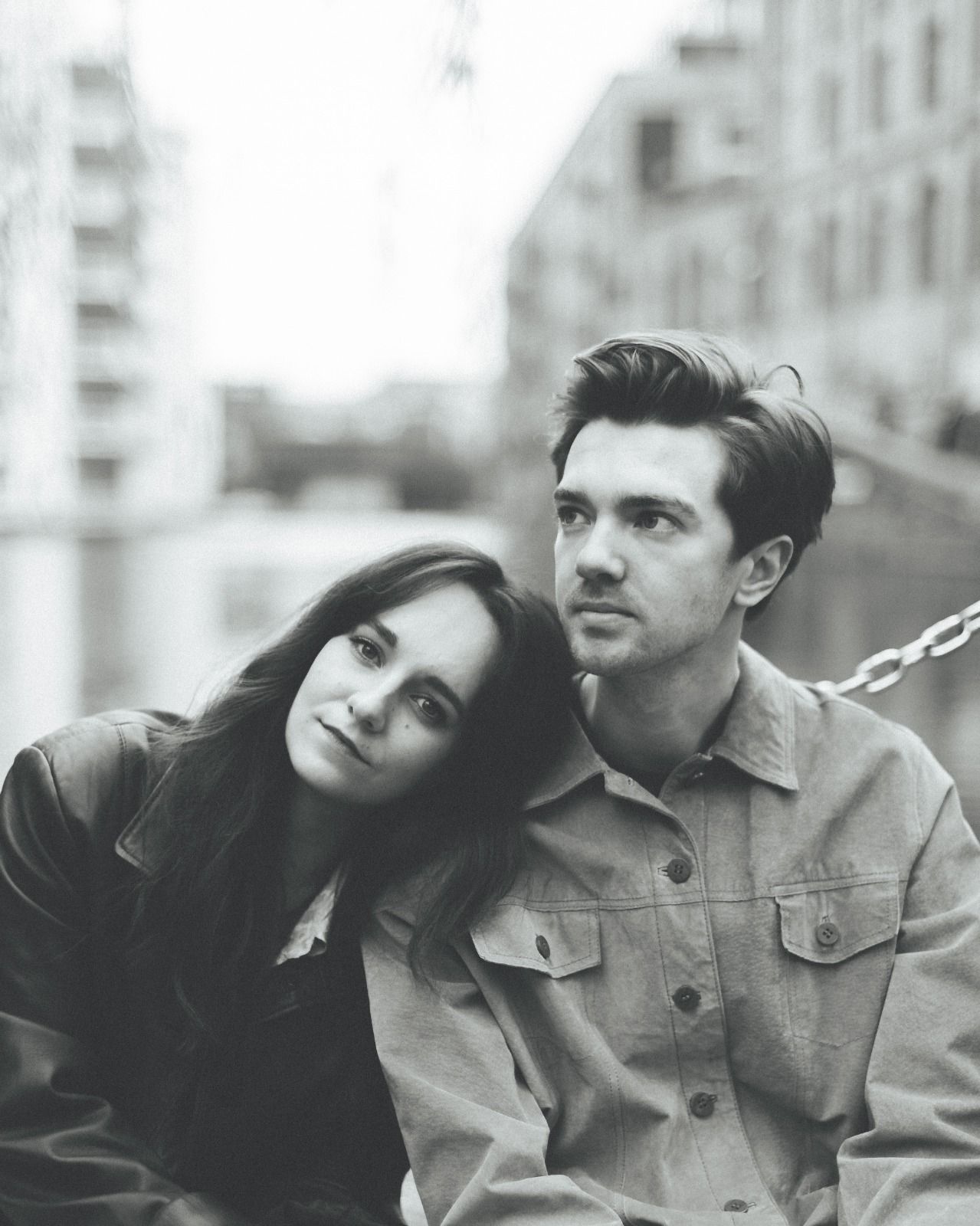 Me And The Moon – Everything's Changing – Track By Track
Indie-folk duo Me And The Moon have released their anticipated debut EP, Everything's Changing.
Comprised of Tamara Grzegorzek and Jonny Elstone, the London-based pair have been making waves thanks to their folk sound. The duo have been featured as one of Bandcamp's 'New & Notable' acts, have supported the likes of Marika Hackman, Lewis Watson and Flyte on tour, and received support from a slew of tastemakers. It wasn't long ago that 1883 even premiered their recent live music video for the track Fast Lane. Now, Me And The Moon have finally dropped their anticipated debut EP Everything's Changing via Luna Sky Recordings. It's a vibrant and feel-good body of work which showcases the pair's growth since forming in 2015.
To celebrate the release of the EP, Me And The Moon penned a track-by-track article for 1883 where they dive into the meaning behind each song on the EP.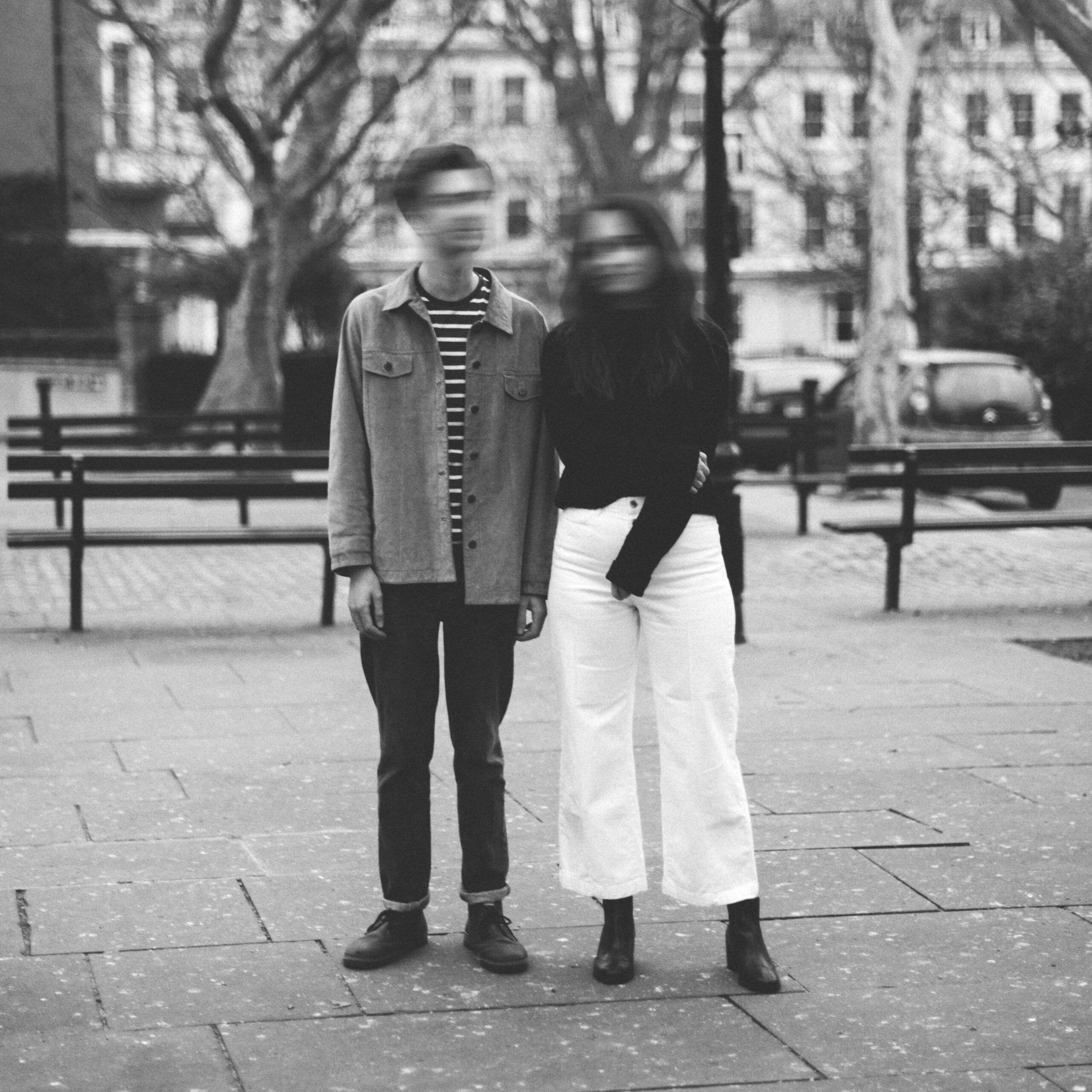 Strangers
We've been working on Strangers on and off for a few years and that's why it felt right to be the first song to be released from the EP. It also feels a little more direct than anything we've put out previously and shows the direction we really wanted to take Me and The Moon sonically after such a long break since our last release. It's about when someone comes back into your life after a really long time and how to process that. It's easy to put up your guard and not accept them back in, but ultimately understanding everything happens for a reason and sometimes people do deserve another chance. You can re-learn a person after a long time and we wanted to explore that feeling of contradiction between whether or not to go back. It has the title lyric from the EP 'Everythings Changing' which we feel sums up the themes across each song.
Cutting You Loose
Last year we moved to a new city and had a lot of learning to do and that's when we wrote Cutting You Loose. It has one of my favourite lyrics from the EP. 'We've been waiting for the thunder but all we ever got was rain'. Its focussing on how it's easy to just keep plodding along with life but how it's important to go out and seek change to experience something extraordinary. Of all the songs on the EP this one came the most naturally and we wrote the bones of the song in about 10 minutes. Being pushed to your limits can force you to understand things quite quickly and writing this song felt like a real release and something we had to get out.
I Lost The Feeling
We wrote this song whilst taking some time away at a cabin in The New Forest called The Dog Haus. It was a good time to reflect on life and how it can be overwhelming sometimes. When things start to get on top of you, it's easy to run away from the things you really love or care about and loose passion for things that once excited you. Alongside that making you feel like you've let yourself down, this song is about how it can be exhausting knowing that your lack of drive and change of attitude can affect the people you love and care about, only adding another layer of guilt onto the emotions you're already experiencing. Feeling like a burden to people or trying to hide these emotions can be even harder to process than the pressure you already put on yourself and isn't spoken about too often, so it felt good to be able to think about the effect than can have and how to handle it. I Lost The Feeling is about processing this but also the moment you realise you want to work to get through it and back to caring about the things that once meant most to you.
Fast Lane
I think Fast Lane is our favourite song from this collection we've put out. We really wanted something that built slower and grew sonically with the lyrics. We also had a lot of fun with the backing vocals and harmonies and structure on this to bring out emphasis on certain lyrics. It is one of the classic 'lockdown songs' but with a positive twist. Having a break from the rigmarole of everyday life made it very clear to us that we couldn't just go back to how everything was before. It's easy to get swept up in situations and not take the time to focus on things that really matter and that's what Fast Lane is about.
Moving On
Moving On started with the concept of nostalgia and when you're a child you have a simpler attitude and outlook on things before real life starts to get heavier. We had a lot of fun recording this and playing around with slightly different sounds, structures and darker chords than in other tracks on the EP. It's about mental health and how it feels to love someone who is struggling and having to witness that. It's a reminder that you're going to be there for them when they're ready to talk about it without being intrusive and the power of just being there whilst they face their own battles and how this can make a huge difference.
Everything's Changing is out now. Follow Me And The Moon @meandthemoonofficial