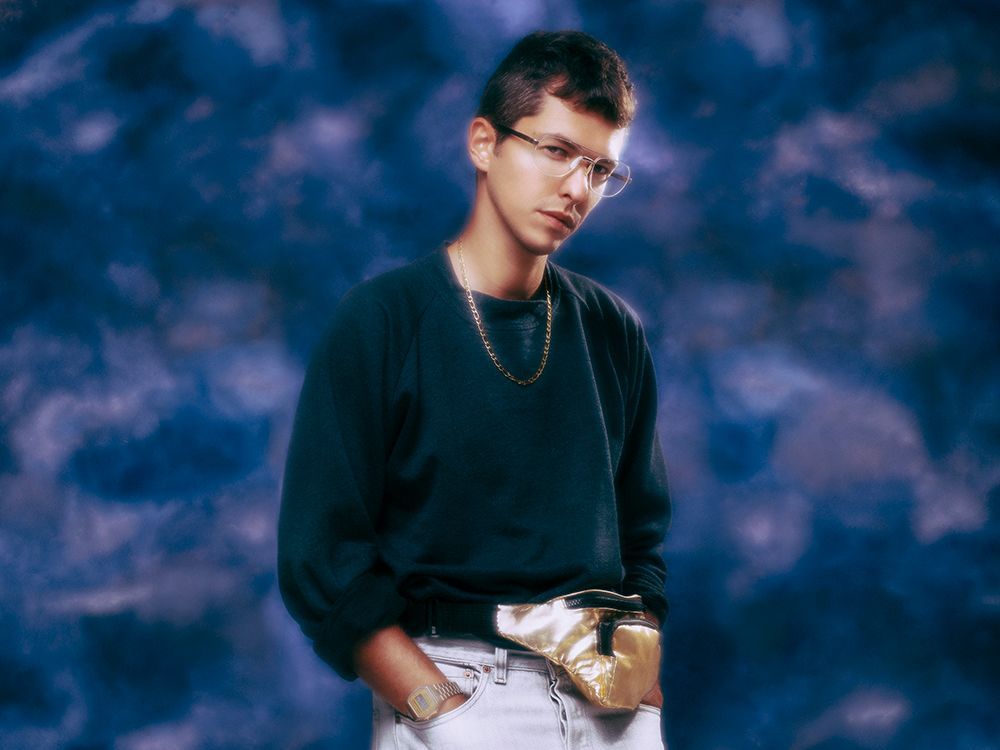 Mind Enterprises
Obsessed with vintage synthesizers and 80s beats, Mind Enterprises aka Andrea Tirone has created a sound which is somehow both forward thinking and nostalgic at the same time.
Think Italo Disco meets retro dance, with razor sharp modern production, and you're half-way there. The brand new song by Mind Enterprises titled 'Monogamy' was released on September 13 via Because Music. The release follows the electronic artist's recent singles 'S.H.A.K.E', 'Gemini' and 'Ballare', which together with 'Monogamy' marks the unveiling an electrifying new sound.
Coupled with its 80s style VHS video, directed by Jack Barraclough, it is designed to make your feet move and your heart long for simpler times. Its irresistible groove and disjointed vocals are as instant as they are idiosyncratic.The video begins with Andrea, playing his alter ego, 'The Boss', as he discovers the infidelities of his girlfriend and his personal secretary, and turns out into a twisted and shocking finale.
Hailing from Italy, Andrea Tirone started the Mind Enterprises Moniker back in 2012, based in London and taking inspiration from sources as diverse as the London club scene and Afrofunk. His debut album dropped in 2016.Now based in Gran Canaria, the new Mind Enterprises sound is a natural evolution from his earlier pulsating electronic sounds. The release will be followed by some dancefloor ready remixes. At 1883, we had the opportunity to sit down and chat with Andrea about his latest release "Monogamy". Production process, career influences, music production techniques, future plans and much more. Read the interview below to know more.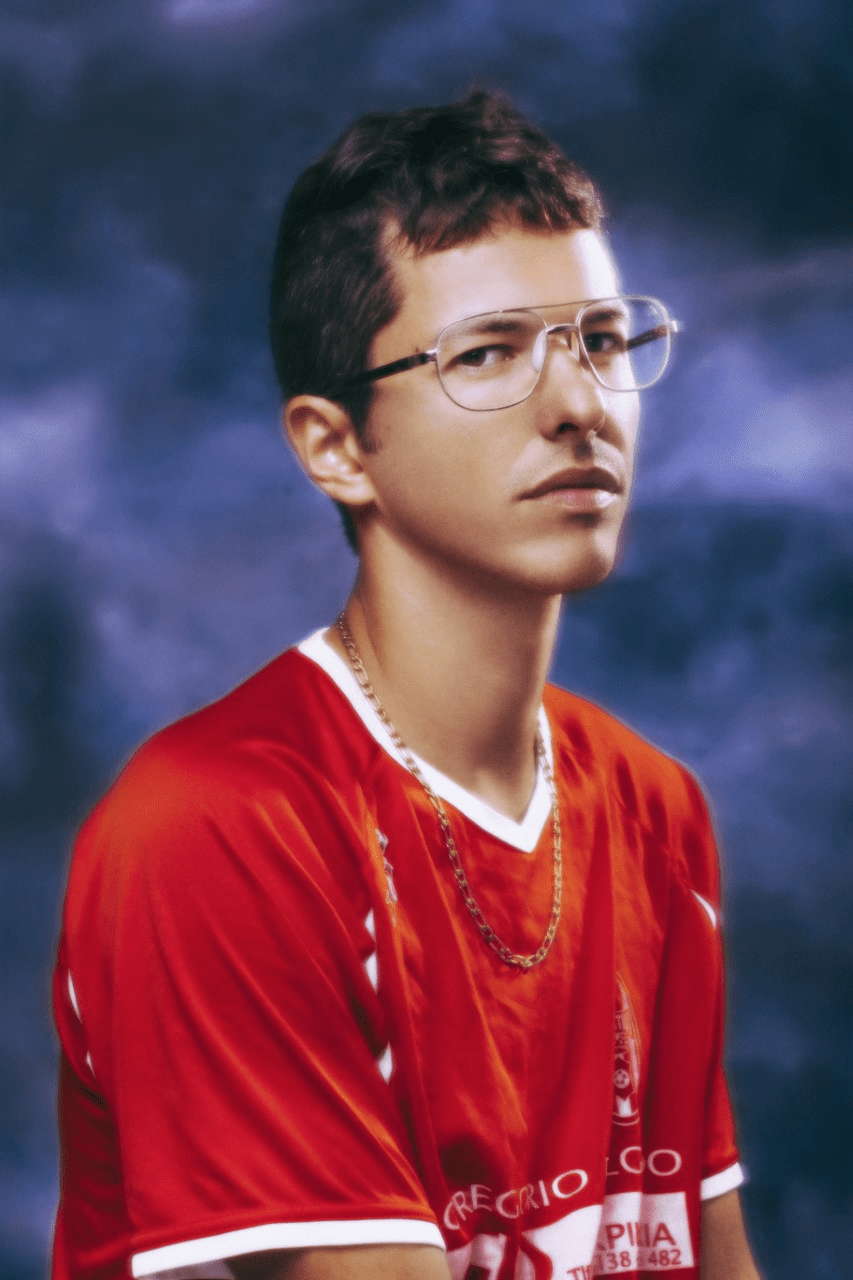 Hey, Mind Enterprises, you've just released a brand new single "Monogamy" which is a serious jam. How would you define the sound and how it is different from your previous releases? Talk us through the production process.
I see 'Monogamy' as a bass driven dance floor track. I guess it differs from my previous ones because it's shaped like a song with some sort of verse/chorus structure. It revolves around the monophonic Roland sh-101 bass line. When I added vocals and a simple chord progression, I realized the song was working just with these elements. That's always a good sign, in music less is more in my opinion.
The song and the music video have the 80s and 90s nostalgic elements, yet feels so modern and enjoyable. Lyrically, what inspired "Monogamy" and the idea behind the video?
I'm a big fan of the Chemise song 'She Can't Love You' and took inspiration from the idea of someone being unable to be monogamous. In collaboration with Jack Barraclough we made the video reflecting the idea of a femme fatale, for whom one man will never be enough! Interesting that you say that as someone said recently that my music manages to somehow sound new and vintage at the same time, I will take that!
Well that sounds great. Can you talk us through your relationship with music over the years? How did you get into music production?
I've always been music obsessed, spending my days just listening to records and playing guitar. After the breakup of my band back in Italy I decided to move to London and start a solo project, getting into music production became a key part of that process and I dived into it for a few years and now feel that I am really finding my sound
You are known in your music for your eclectic influence. But, what kind of influences do you have, it seems to be so diverse?
I guess a good and a bad thing about my music is that it can't really fit into a specific area, it's mainly due to the fact I'm a band type of person trying to recreate that sort of feeling through using synthesizers and drum machines. It will always be an awkward hybrid. My influences are mainly 80's italo-disco, afro-beat, some new wave stuff, 90's euro dance.
What techniques and software accompany your creative expression to get your original sound?
I love old instruments, cheap synthesizers, any machine with some sort of character. I try to avoid software as sources of sound, I think they flatten a bit the mix and feel more generic, it works of course for some musical styles but not for mine.
What motivates you every day to get into the studio and gets your creative juices flowing? 
The process that starts from a little idea in your head and ends up with a finished song is something that really amazes me, besides I wouldn't know what else I could do if I wasn't a musician. I've tried to imagine some other professions but music it's all I know and it's always been the main part of my life. I loved living in London, that was an inspiration, but I also love living in Gran Canaria. I just went to Morocco and that has left me with a lot of new ideas!
As an artist, how do you think your sound and working processes have evolved over the years? What's been a career highlight so far? 
My first music productions were surely more dreamy and abstract whereas now they are outgoing and fun. In the beginning I was purely using my computer and now I prefer real synths and outboards. I see it as a pendulum swinging from one side of my personality to another, it might get back to the start at some point.
Moving from Italy to London and in few months signing with a great record label (Because Music) home to some incredible and diverse artists from Metronomy and Django Django to Christine and The Queens and the Ed Banger label, and consequently becoming a full time musician.  That was a great turning point when I started believing for real in this project.
'Monogamy' is out now, for the latest on Mind Enterprises  visit www.mindenterprises.co.uk
Interview by Khushboo Malhotra