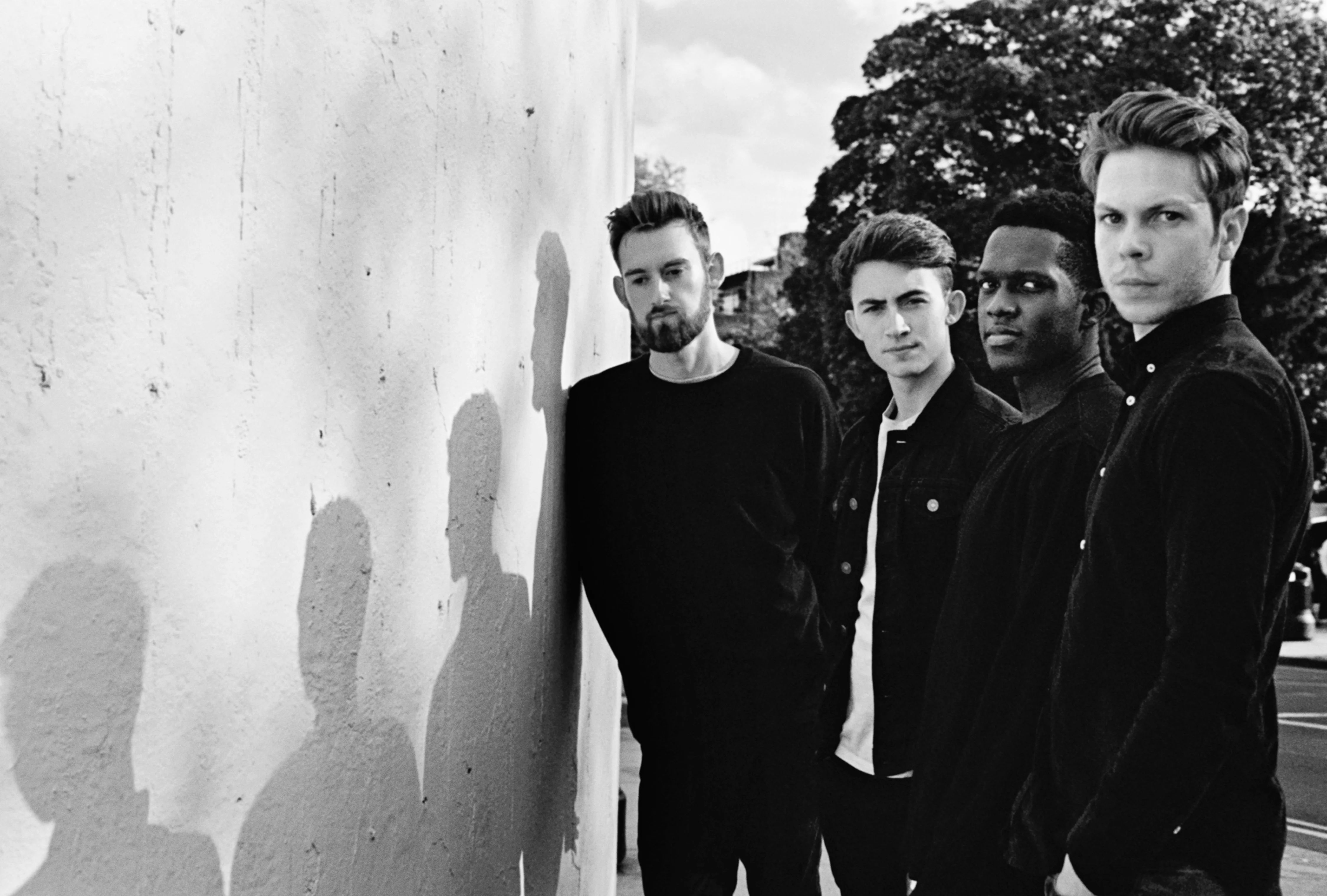 Mosa Wild
On the heels of the release of their debut EP Talking in Circles and with an upcoming headlining show at OMEARA in London, indie quartet Mosa Wild is solidifying themselves as one of the best up-and-coming British indie bands.
Although they have have been previously compared to the likes of other British indie acts like Arctic Monkeys and Bombay Bicycle Club, Mosa Wild is setting themselves apart from those bands both sonically and vocally. Mosa Wild's atmospheric guitars, synths, and whopping, hard-hitting drums all act as the catalysts to what really sets the band apart: lead vocalist Jim Rubaduka's distinct and rich vocals. Their beautifully crafted debut EP explores the band's feelings of heartbreak, loss, and love, and it's clear the four members are already pushing the boundaries and trying out new & unique ways to create music.
1883 had a chat with Mosa Wild right before their sold-out headlining show at OMEARA in London to find out all about their origin story, their debut EP, and what's happening next after their gig.
How did the four of you meet and how did you end up starting a band together?
Jim & I (Alex) went to secondary school together, we used our free periods to write and play music together. We then started playing shoes in London where we soon picked up Charlie. We kept bumping into Ed at different gigs we played across London, we soon added him to the line-up & formed Mosa Wild.
Where does the name Mosa Wild come from?
Mosa is the name of Jim's Granddad. He suggested we used it for a band name and we all liked the idea of it. A band had already taken the name 'Mosa', so we added the Wild as we liked how the two words sounded. The symmetry of the M & W was also something we were into.
Your debut EP, Talking In Circles, is released on August 2nd. How does it feel to finally release a collection of songs? Can you talk us through each song from Talking In Circles and the major themes of the EP?
It feels great! We're so happy to be able to share this collection of songs with the world. Thematically, the thread that ties the whole EP together is relationships.
What is your songwriting process like? Is it a group effort?
Usually, Jim will bring a sketch of a song or idea to the band & we all try and colour it in. Some of the songs on the EP were fleshed out during a time where the band was staying in Alex's Aunt's annex. This was a period of time where the 4 of us spent a lot of time together, writing and making demos.
Who are some artists that have inspired the band?
We all probably have different answers to this question, as collectively we have quite a varied taste in music. We constantly share new music with one another. I think an album we can all collectively agree inspires us is Channel Orange by Frank Ocean.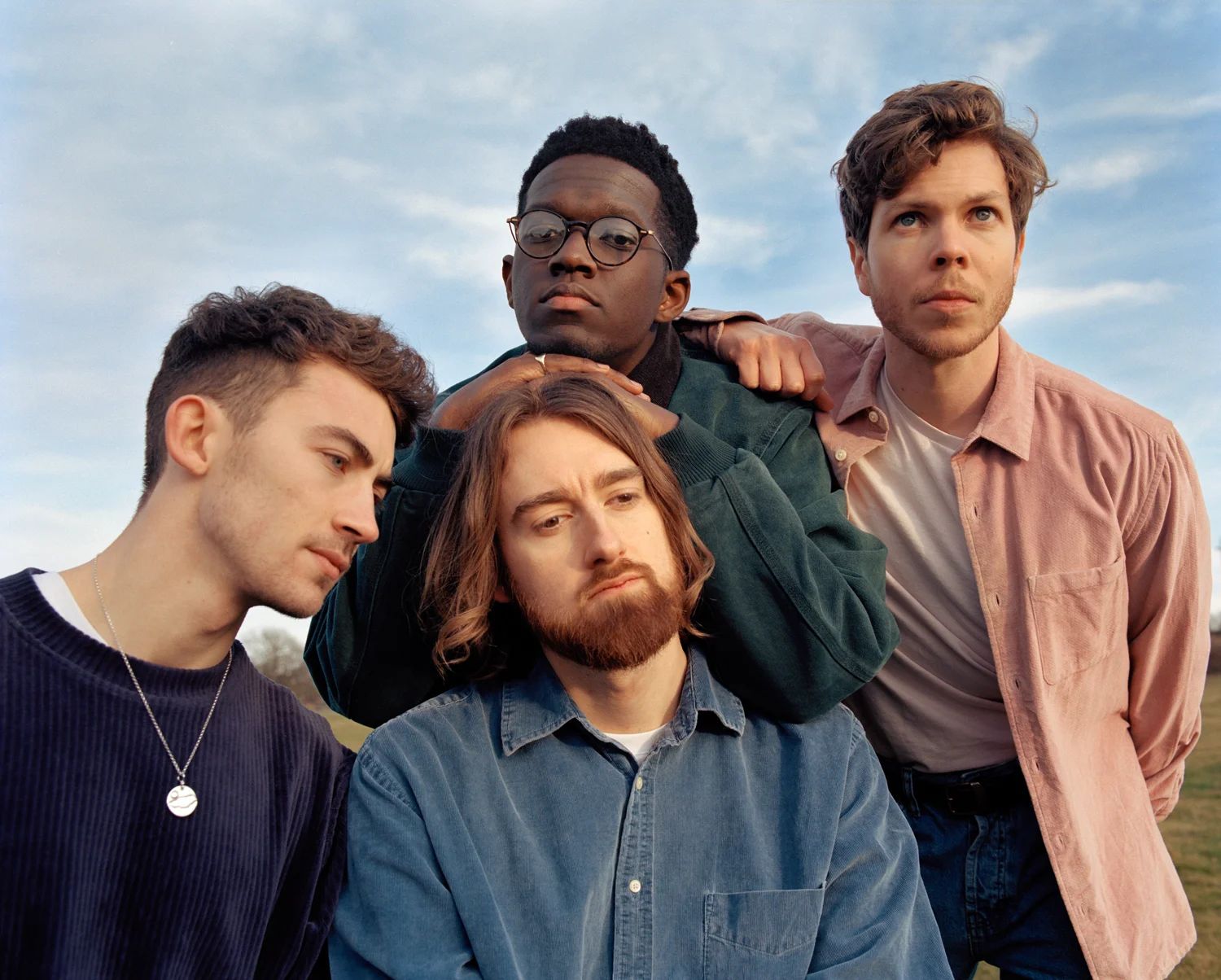 You've supported acts like Maggie Rogers and, most recently, Tame Impala. What have you learned from being on tour with musicians like them? What has it felt like to introduce yourselves and play your music to audiences who might've not heard of you before?
They're both incredible artists & it was incredible to be a part of their shows. We learned a lot from being on the road with them & seeing how crowds respond to their onstage energy. Sometimes as a support act, it can be hard to win over a crowd who are there to see the main act, luckily we haven't really experienced this yet. But the audiences we've had supporting these artists have been very receptive. Even if people haven't heard our music before, we hope to leave each gig with a few new Mosa Wild fans.
You're headlining your biggest show to date at Omeara in London. What can audiences expect from your set? Any surprise covers?
There might be a cover or two, the best way to find out would be to come to see us play at the Omeara! We're very excited to play a sold-out show, this will be our biggest headline show so far and we're stoked for it.
What's next?
As I write this, we are currently on our way up to Leeds to a recording studio. We are recording a bunch of new songs which we're all really excited about. We're also heading out on the road with Jade bird in November for her UK tour, which is going to be a lot of fun.