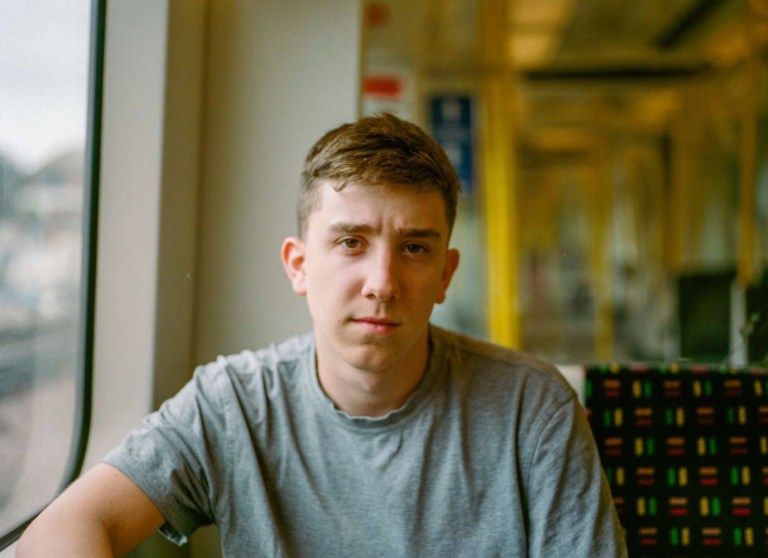 mustbejohn – I'm In If You Are – Track by Track
After spending the year releasing a number of successful tracks, mustbejohn unveils his 6-track EP I'm In If You Are & pens an exclusive track-by-track for 1883 Magazine.
Genre-blending is becoming second nature to artists in 2021 but no one is doing it as seamlessly as Hertfordshire born and bred rising newcomer mustbejohn. Finding inspiration in his environment and using his sonic soundscape to fuse together 6 tracks that sound intrinsically unique. Discussing everything from the parties he finds himself at, the friends he spends time with, and more, I'm In If You Are is one that navigates the rising talent's coming-of-age story woven together with his knack for catchy, universal songwriting.
To celebrate the release of the EP, mustbejohn gives insight into each & every track in the body of work and describes what it was like making each track, the inspiration behind them, and more.
Day by Day
It's about not having everything figured out quite yet, repeating similar cycles but still having a bit of hope. Day by Day definitely represents a period of my life that I'm sure I'll dip in and out of. I'm still very much taking it day by day, ha.
Little Bit
This tune here is a little reminder to myself, sometimes you've just got to unwind a bit. Life is to be lived, as cringe as that sounds. Just me and one of my best mates Tyjay making this in a uni house at the time.
Follow That Sound
Sometimes I feel like the city's trying to get me down, when I'm having one of those days. But following the music has always seemed/seems to help, so I've been following that. Also, Joe's verse on this track is legendary.
Feels Like
One for the feels. I was definitely in mine when making the tune. Not much, if anything is really certain i think, so it's just about enjoying the moments as they come with the people/person we care about. Also it's the first tune me and Loie made together, she's proper talented!
Lucy
I think we all know or use to know a girl like Lucy. I tried too keep it as honest as possible on this track. I've got a lot of memories of different people, just happened to make this one into a tune! Feux and I had been talking about working for a minute, so seemed like the perfect time.
Raining Colours
This one is for the party crew! This track is just about being up for it, ready to have it large. I view it as the big finale of the EP. Big head bopper this one!
I'm In If You Are is out now.