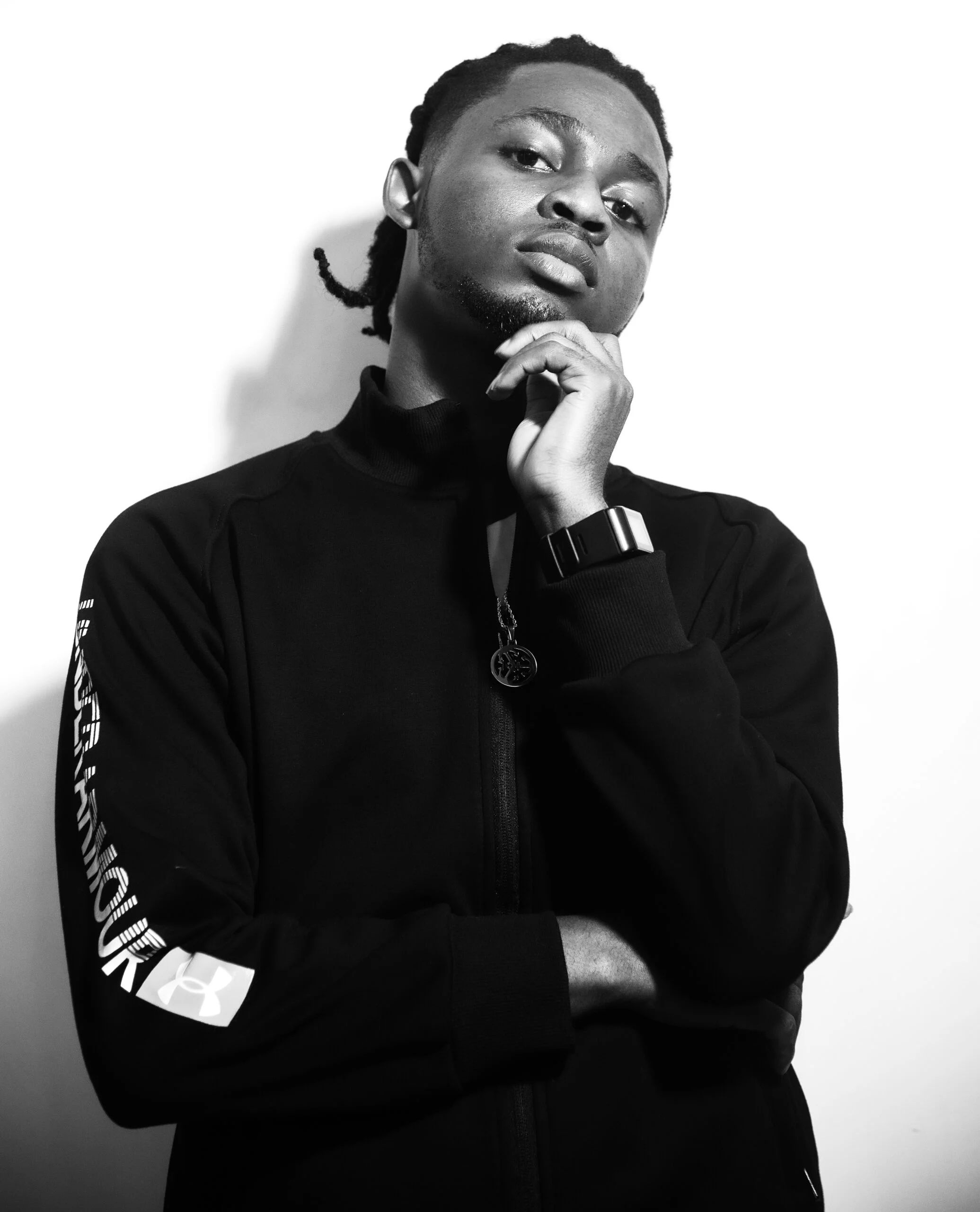 Omah Lay
By now it is not secret that Afrobeats is the musical genre that is thriving and soaring with all that it has given us.
The musical export that has grown out of West Africa has given us an abundance of musical artists and talent that have hailed from the African continent.
One of the newest artists emerging in this space is Nigerian born artist Omah Lay. Breaking through with this 2019 EP Get Layed and following it up with 2020's What Have We Done EP. Omah is among the latest crop of talent giving a different take on the genre and doing things differently.
The release of his latest single Understand marks his first 2021 release following the success of his 2020 EP. Speaking to us about the single and giving us what he can about his upcoming album we spoke to Omah to find out about his musical beginnings, why Afrobeats is having such a moment right now, Understand, working with 6lack and more.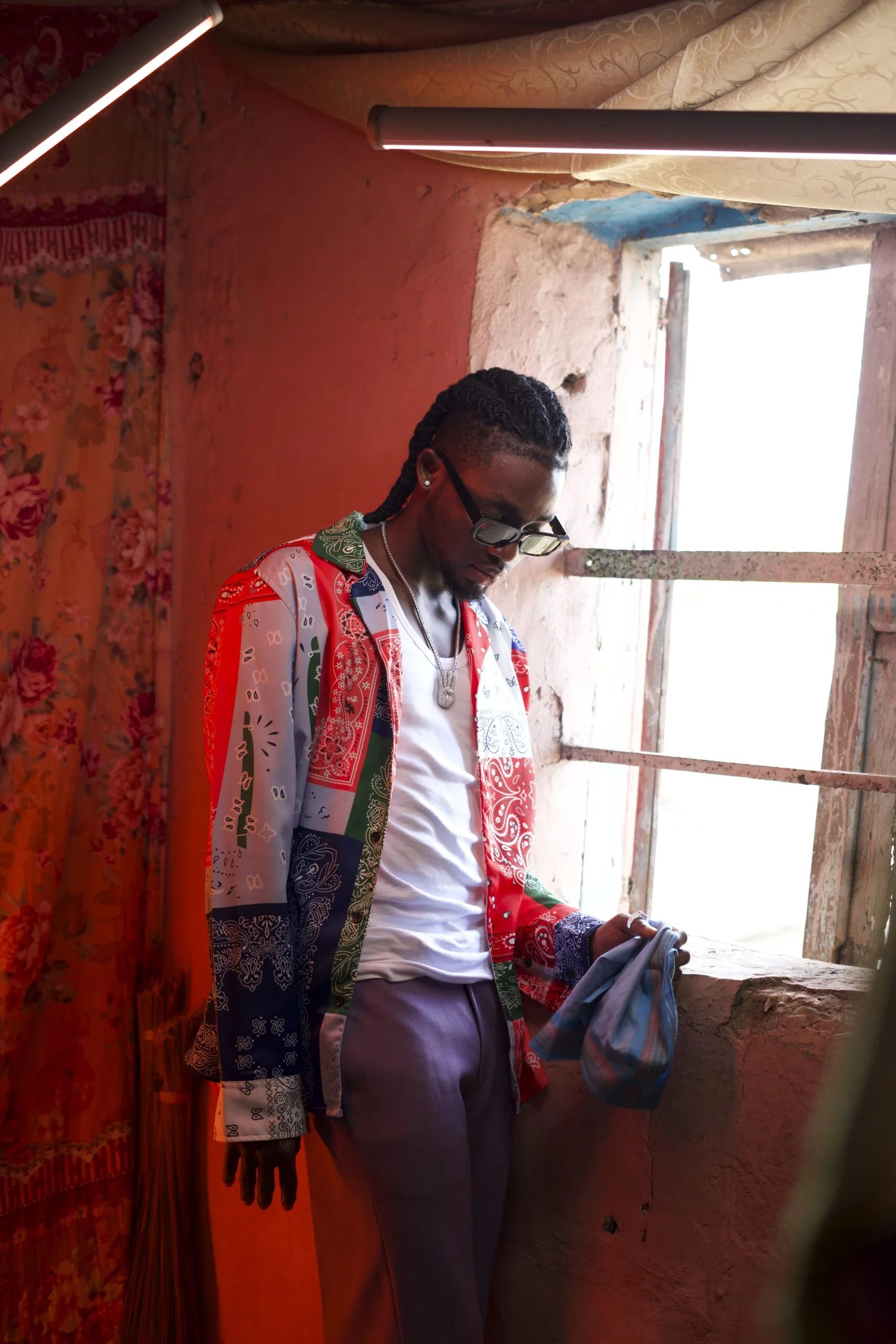 Taking it back to the beginning, how did you get into music?
Music has always been a thing for me. I love making music, at first it wasn't anything I was thinking of in terms of a career, but I made it to the point where it got me here.
As a young person were you always a creative or was it something that you came to discover about yourself later on? 
I've always been good at constructing stuff and being able to put things together, for example writing poems is something that I've always used to do. So I always knew that I was a creative person, but It did definitely became clearer as I grew older in terms of getting into music.
Being from Nigerian how much of your family and where you grew up influenced your music?
I've always been surrounded by creatives. My grandad played percussion and was a percussionist for a singer. So, growing up with music being around me – my cousin also wanting to write songs, it influenced me being a musician. I didn't think that I would be a musician from the get go, but really the whole thing influenced me and even in my music now it definitely shows.
What was it like when you first started putting out music?
At the start I was nervous, especially when I wanted to drop my first project which was Get Layed. I didn't know what to expect, I didn't know what the reaction was going to be from people if they were going to like it. So, I was really scared to share the music, but at the same time I knew that it was beautiful, and I loved what I did and that was it.
Having experienced your breakout year which some might say was last year, what was that like being a new artist in amongst everything that was going on?
It was very interesting, because at that time a lot people were losing their lives and there was a lot going in the world and putting out music didn't make a lot of sense. However, that being said I'm a kind of person who puts music out whenever I have it, and so I just put out the music and I thank god that it happened the way that it happened because there was never a good time or a right time to put music out with the pandemic. So for me it happened the way it was supposed to and even though nothing good came out of the pandemic with everything it was something that people had
In working on What Have We Done and putting it together during the pandemic how did that process change for you compared to when you were working on Get Layed?
How I made my music before and how I am making it right now is different in general. At the time I was stuck in the house and I didn't have all the shows and everything happening. Right now, I am much busier than before, so my process has changed a lot. I used to take so much time but there are a lot of other things I am learning to do now that I didn't used to do.
When you putting a project together whether that being your EP or your album that you are working on, where does that tend to start for you?
I don't have an actual process that I use all the time. Sometimes it starts from the drums, sometimes I record voice notes on my phone and sometimes I start making the beat. It's very different every time. It happens anyway that it goes, and I just go with it.
You released What Have We Done which was the project I feel made people really take notice of who you are. Was there anything in particular you wanted to say with the EP or was it just something for people to get a taste of who you are as an artist?
I really wanted people to hear what I have. It has always been for people to just listen, I always make my music for people to listen and nothing more. A lot comes with it and I love everything that comes with it but when I put my music out it's always for people to listen and that's always been me from the get-go.
You had your song Damn with 6lack and you've already collaborated with the likes of DJ Spinall and a few other artists already. So, in terms of collaborating as a new artist what has that been like for you?
First of all 6lack was a blessing, that's my brother. It was smooth and I was really excited, it was definitely a moment for me. that was my first time doing an international collaboration, so it is always an exciting moment when things like that happen. With collaborations in general I like a connection; I need to know the person and it has to be natural.
So, I know that you have just released your new single Understand which is your first single from your album. What can you tell us about the song and how it came about?
Understand is a personal song. I was in the studio working with Tempo, and we made a few songs already and at the end of it he played a beat and it sounded right with how I was feeling in the song, so we did it and that's how it came together.
So, based on the single what can we expect from the album? I know you can't say too much because you are working on it right now but if there is anything what vibes can we expect? 
I don't want to say too much. The album is going to be new Omah Lay. It's going to be new it's not going to be what you've heard before. That's the best way I can describe it.
As someone who is existing in this space at the moment what do you think it is about the 'Afrobeats' genre in this current moment that has made it. Why do you feel like there is such a popularity towards it now?
First of all, I think African music has always been at the roots of a lot of music. Maybe now is just the time where people are listening to African music I can't say for sure if there is anything that we are doing right now that we didn't use to do before. I can only say that this is a time where the world is listening to what is going on right now.
What sort of impact do you want your music to have? 
First of all, I want people to understand me through my music and I've always wanted to make music that is going to live with people. So, when I'm putting my music out I want it to be something that people can listen to enjoy for a long time.
Finally, What can we expect from you next?
I'm going to be doing a lot of live shows. I'm going on tour in September my first US tour and I'm going to be performing in the UK and I'm working on the album
Understand is out now, follow Omah via @omah_lay
Interview Seneo Mwamba
[embedyt] https://www.youtube.com/watch?v=X3Ai6osw3Mk[/embedyt]