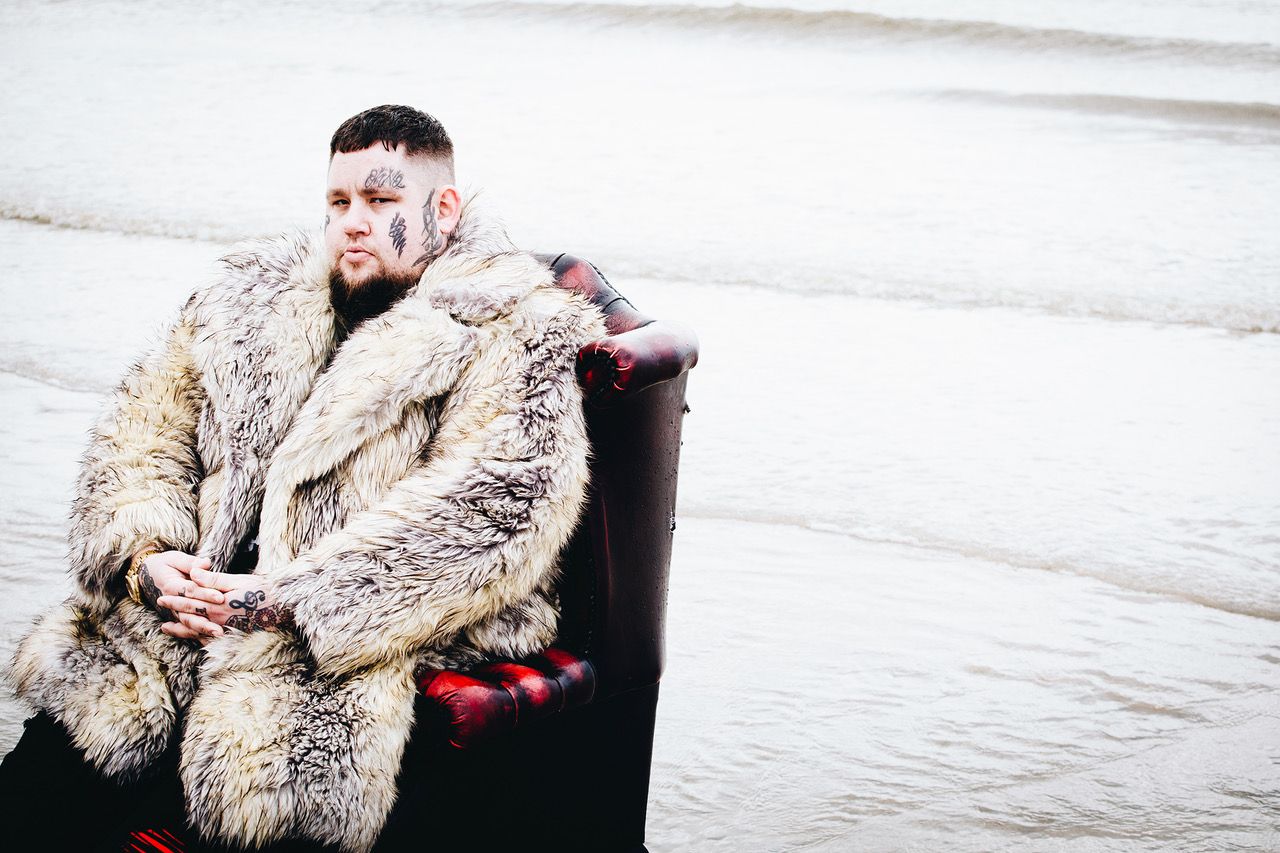 Rag'n'Bone Man
Undeniably one of Britain's most successful artists in the last decade, Rag'n'Bone Man's second album Life by Misadventure sees him reflect on the highs and lows of his career and life woven with notes of hope that have both the award-winning artist and listeners of the album look forward into brighter futures.
Heartbreakingly personal and with new levels of honesty imbued into his songwriting, Graham tackles both his life and his artistry with a renewed sense of purpose and energy on the album which was the result of more than a year of writing. 
In conversation with 1883, he delves into the theme of growing up and moving forward, the hardest part of trying to be brutally honest in his music, revealing what he misses most about touring and how the music industry has pleasantly surprised him, among other things.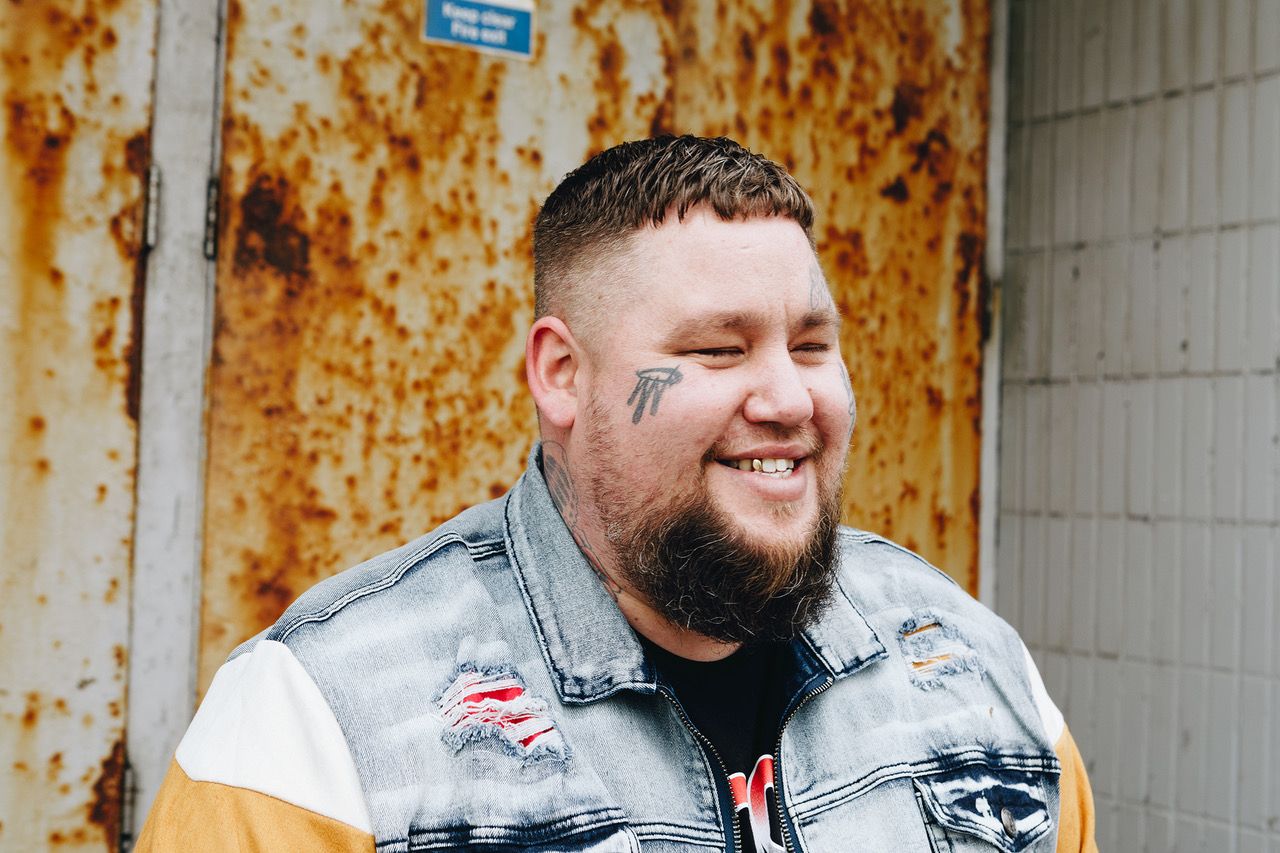 What was the starting point for Life by Misadventure? What's the inspiration/message behind it?
When we first started writing, this record, I scrapped a bunch of songs because it didn't feel like the right vibe. It just didn't sound right. So, I took some time off from writing and came back six months later with a fresh set of ideas and decided that I didn't really want to sit in front of the computer and make music. I wanted something raw, just guitars and pianos and no other distractions. Then, I put together a group of musicians to go into the studio and play the record live. All of this enabled me to have a more personal sounding record that feels more organic than anything I've done before.
The album is described as being about growing up and moving forward. Was this a theme you went into consciously or did it happen naturally as you worked? 
I think it just came from life changing. Not just my career, but my personal life changed a lot in the making this record. I went through lots of different emotions ; I had breakups, the birth of my son, being in the limelight etc. So, I'd say the theme of changing and growing up came about just as an honest reflection of the last decade of my life.
Moving from your personal growth to your growth as an artist, how would you say you've evolved in past decade? Going forward, how do you hope to evolve? 
For me, this album represents my journey to feeling more comfortable as a songwriter. And one of the biggest evolutions for me was starting to become honest with myself and therefore being honest on my songs. On this record, I'm not trying to make people dig for the subject, it's all out there in complete, sometimes brutal honesty. I've never been one of those introspective songwriters, so hopefully the next part of the evolution is just even more honesty.
If listeners could take away one message from your music what would you want that to be?
I hope that when they listen to my songs, they feel like they know me a bit better. In the relationship between artist and audience especially in a live scenario it's really important for you to have that connection and for me the only way I can forge this connection is my audience understand and believe in what I'm saying through my music.
Speaking of live settings, you've got a couple of shows and a tour this year. After a year of not touring what do you miss most about performing, besides the connection with the audience?
I've had the same band for around seven years. They are like family and I miss being around them. Usually because we're on tour pretty much all year round, I spend so much time with these people and then suddenly having that taken away – we just miss each other. So yeah, I can't wait to be back on a tour bus with them again.
Going back to what you said about how you prefer honesty in your music, what's the biggest challenge with this? Have you ever been have you come up against a wall or barrier when trying to be honest in your song writing?
For me the biggest challenge was not realising how hard it would be to sing about certain topics that mean a lot and are very emotional in front of a people. Writing it and recording it is one thing, but standing on stage and bringing out these emotions is not the easiest thing to deal with. When I wrote certain tracks on this record like Talking to Myself, it wasn't necessarily easy for me to talk about but then realising I had to perform it was really daunting. Honestly, I didn't really want to put it on the record because it just felt too sad but then my record label convinced me that I had to.
You also mentioned how you don't see yourself as an introspective artist, that you don't write songs where listeners have to dig deeper to understand the message. But what you ever wanted to go down this route and be more introspective? 
I think this comes down to the people that I grew up listening to and I considered to be songwriters who really influenced, who all put out music that felt very honest. I feel like that's rubbed off on me and the way I write. I'd like to play around with different ways of writing songs but at the moment, this is the place where I feel the most comfortable. Maybe I should push myself to other places, but at the moment this is me.
Finally, what's one question no one asks you in an interview you wish you were asked?
I guess about things that surprised me about the music industry. I think everybody's got this idea and it ends up being totally different to how you imagined it'd be. I come from more of an underground musical background and before I was in it,  I thought the more mainstream parts of the industry would be filled with people who were going to be full of ourselves. But actually, it's been really wonderful! I've been very well supported by my record label and I have like a really good relationship with them. There are some things that I don't really like about the industry still, but mostly it's just been really great.
Watch the video for Alone below. Follow Rag'n'Bone Man @ragnboneman
Interview by Malvika Padin 
Photography Fiona Garden