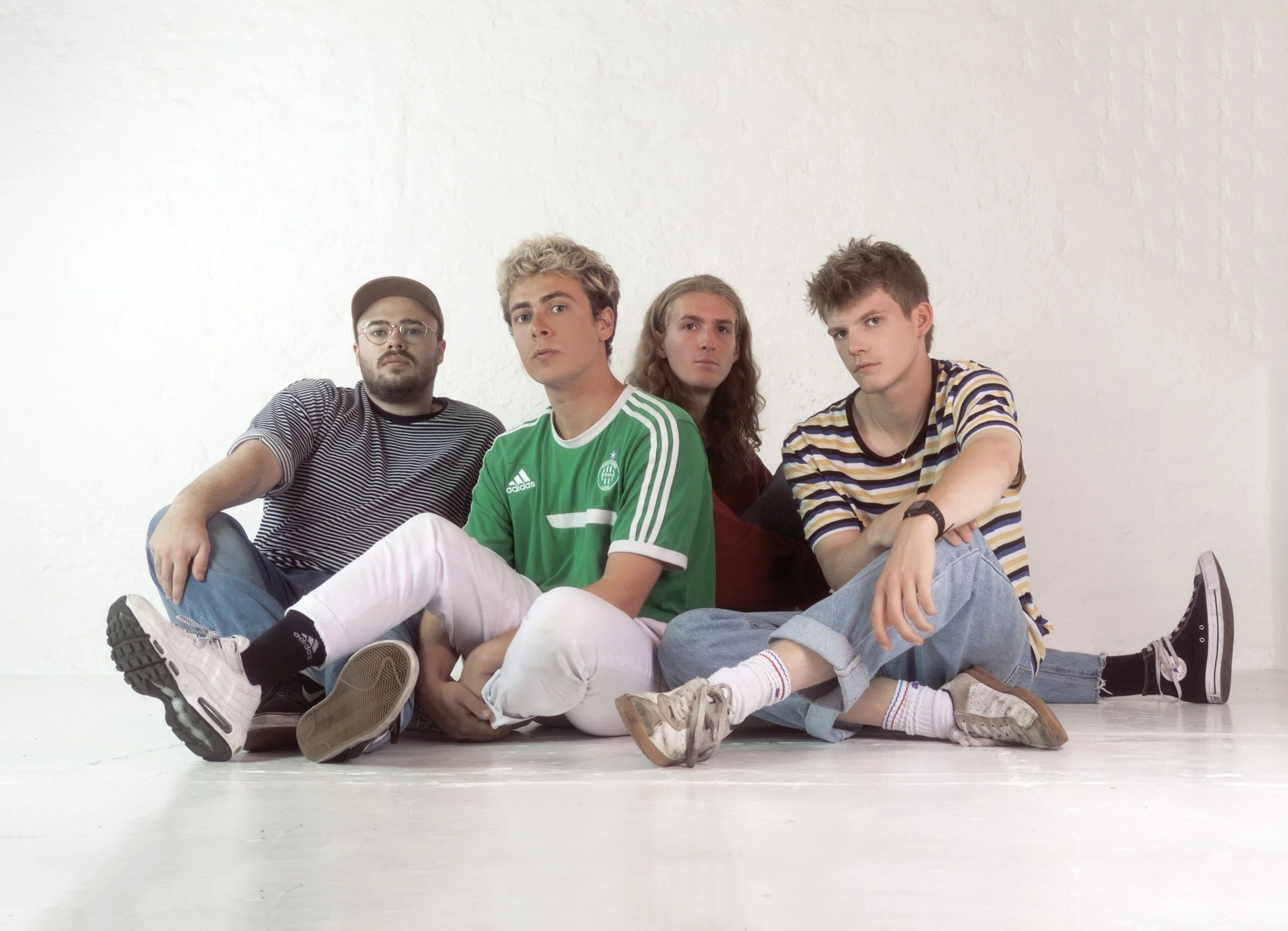 Ralph TV
Brighton band Ralph TV are celebrating the release of their new single Superfood, their latest release since last year's debut album Cabin Fever Dreams, a melodic array of songs that capture the heart and soul of this passionate group.  
Created by the band during lockdown in the U.K., this extremely creative project provided an opportunity to solidify their name in the musical world. With songs encompassing meaningful lyrics and melodies that are reflective of the band's numerous influences, Cabin Fever Dreams is the product of dedication and connection in the face of uncertainty. Ralph TV worked together to produce the album on their own, a daring feat that is already leading to increased popularity and success for this humble group.
Ralph TV is also celebrating the release of their hypnotic new single Superfood, an up-tempo groove laden song that strays from their previously established relaxing sound. This is a good thing for the band, who want to continue to grow and transform and make music they're proud of. It is a leap in the right direction and further proves why Ralph TV has what it takes to make it big.
1883 Magazine spoke with Ben from Ralph TV about the production of Cabin Fever Dreams, writing truthful lyrics about important matters, and what the band is most looking forward to about touring over the summer.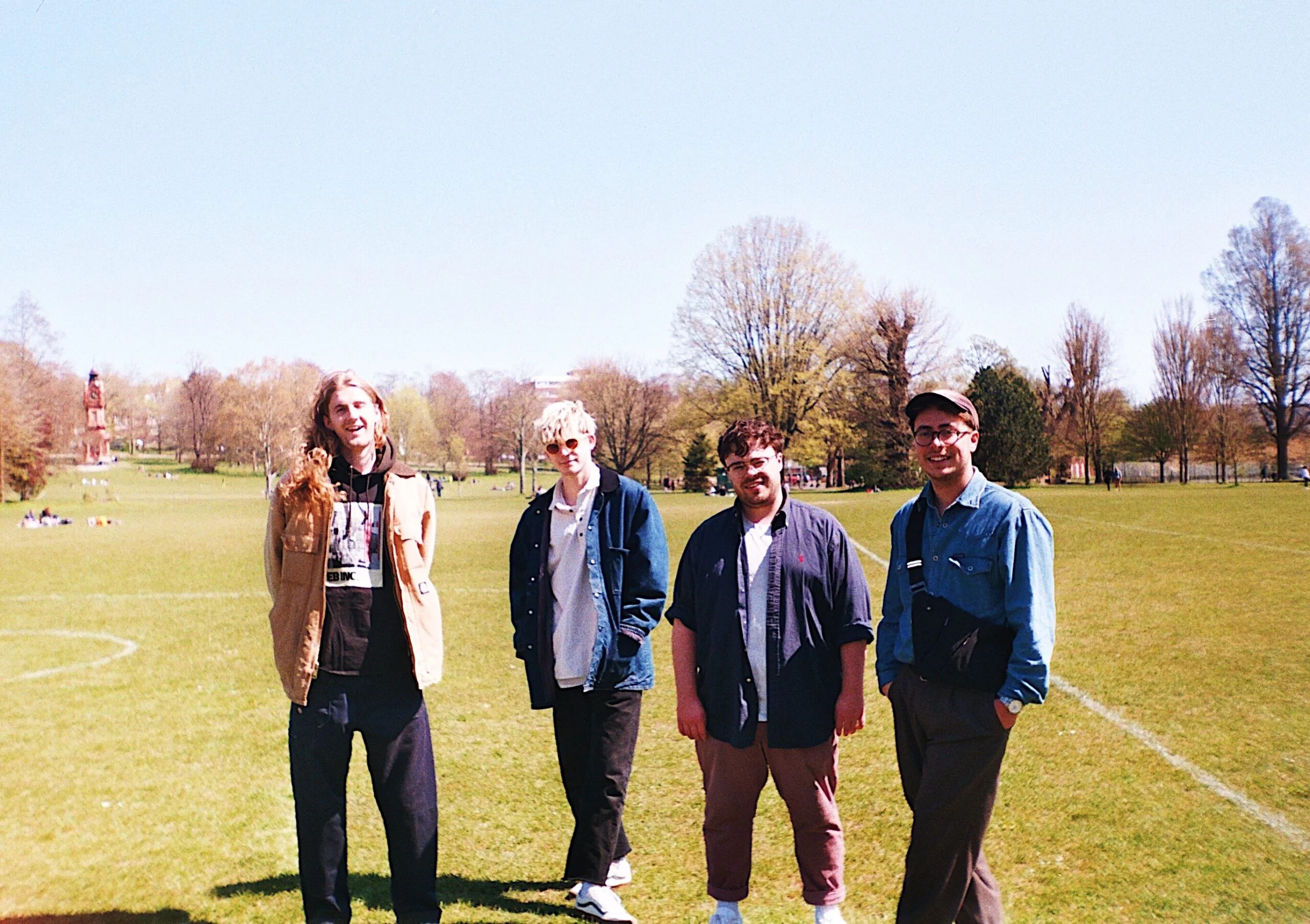 Congratulations on the release of your single Superfood! It has such a distinctive sound, and it's slightly more up-tempo than the songs you've released previously, which makes it even more hypnotic to listen to. What was the process like for writing and creating this song?
Thanks so much! 'Superfood' was written during lockdown at the start of the year. It started with us just playing around with our new synth (Roland Juno 106) until we fell in love with this modulated organ sound that you can hear in the chorus. We have also been taking inspiration from the current UK post-punk scene and wanted to explore some of the more frenetic and percussive elements that these bands use. Consciously we have wanted to make more slightly uptempo music for a little while so this track feels like a natural progression in this direction.
2020 turned out to be a productive year for the band, as you were able to release your debut album Cabin Fever Dreams amidst the pandemic and ensuing lockdowns. Can you tell us more about the experience of creating the album on your own? Had you already been piecing the project together prior to the start of 2020?
The album had been in the making for quite some time before we entered 2020, but the process of creating music didn't actually change too much once we entered the pandemic. We've always been very comfortable creating on our own. You'll usually find us writing and recording in our bedrooms, sending demos back and forth creating songs piece by piece as we go. That's how Ralph TV started and probably how it'll continue to go even once all this is over. Funnily though the title 'Cabin Fever Dreams' was never a reference to the situation we found ourselves in in 2020 but actually a reference to how we were already creating our art from a place of somewhat self-imposed isolation.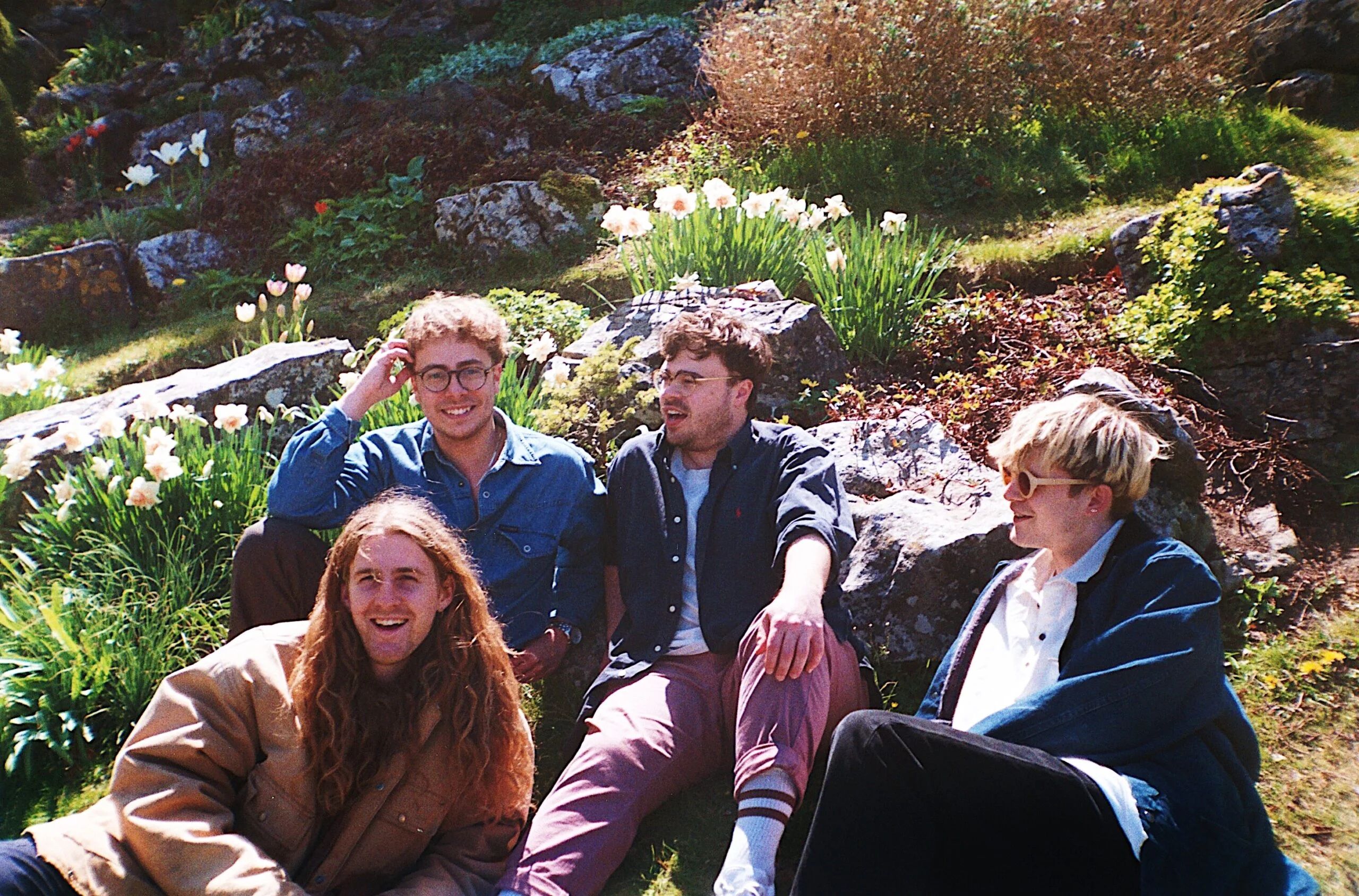 Ralph TV produces an eclectic blend of styles that is truly unique, which is something that feels really rare and special. How did you come up with the sound of the band? Was it a trial-and-error process, or did you all know from the beginning what you wanted the band to sound like?
There was definitely an element of trial-and-error in the early stages when creating the sound but there was never really a conscious thought of what genre we were going to be. The style of music can change track to track and as we've progressed as songwriters we really wanted to emphasise and lean into that, so we can feel free to express ourselves musically without putting ourselves into too much of a box. Basically, we like making music that makes us feel good and that we'd want to listen to ourselves!
I know that Will previously mentioned having been influenced by funk and disco music when he was younger, but I was wondering if you could tell us more about your collective musical influences? Were there any artists you were hoping to emulate in your work?
There's a bit of everything in our musical influences, anything from bubblegum pop to stoner rock. That's what makes writing as a band so interesting, someone's always got a reference or an idea that can be so unexpected it can totally shift the direction a track is going in. It doesn't always work but that's half the fun, experimenting with our different tastes and styles.
Your single 4U was praised by BBC's Radio One for its "queer conscious lyricism" which feels incredibly important during this era of expression. Take us through the writing process for this song—did you intentionally sit down to write a song encompassing this sentiment, or was it something that sort of developed on its own?
I guess in a way it's very intentional to include it as a topic but at the same time, it's what comes naturally to me as a songwriter. Most of the songs are reflections of what we're feeling or what we've experienced so as a gay man, writing a love song, for example, same-sex relationships and experiences are what I have to share. There was definitely a sense of anxiety that I'm sure any queer person can relate to when putting that out into the world though, whether it will have a negative effect… But it's 2021, representation and authenticity are so important and myself and the rest of the band want to be creating music that truly reflects who we are.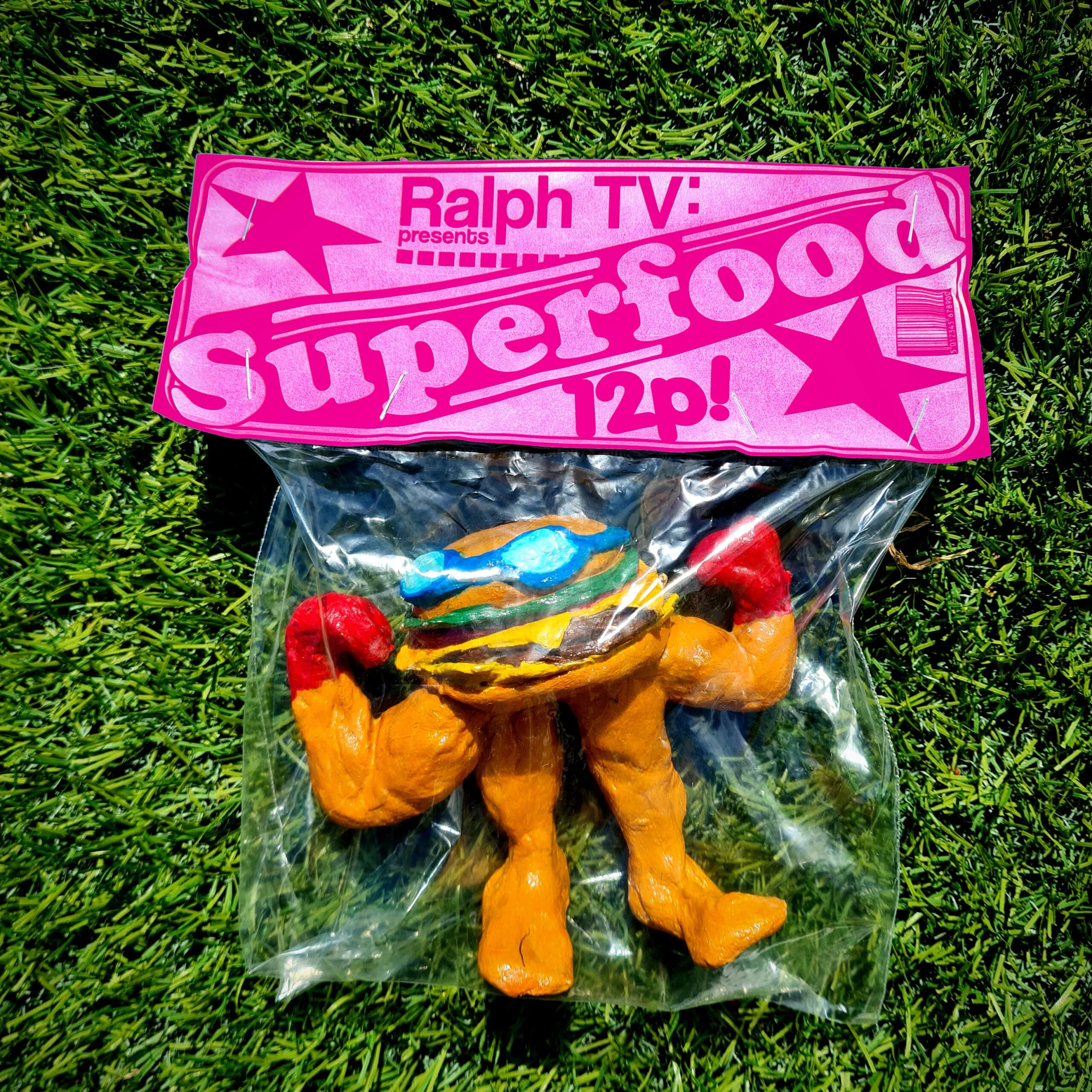 The music videos you've released thus far are very creative and serve as great visual accompaniments for your music. Where do you draw your inspiration from when creating these videos?
Thanks! Our videos are very off the cuff. We never really plan them too far in advance and always end up making them ourselves with the help of a few mates. The production and post-production are usually very chaotic and it's all done on a very small budget, but maybe that chaos and lack of expectation is where the magic happens? I think the main thing is that we're not a band that wants to take ourselves seriously at all, so as long as there is fun being had in the making of the visuals then they will usually end up being exactly what we're after.
During the past year, you were able to connect with your fans through virtual shows, which were really well received and notable for the joyful, energetic experience you were able to provide others. Now you're slated to head out on tour next month to play some live shows, which is very exciting. What can fans expect from your live performances?
NEW SONGS! We've been so excited to get back out on the road and perform for real, human people again! Since we've been locked away we've obviously released songs that have never been played for an in-person audience before so we can't wait for people to experience them for the first time. There might even be some unreleased music being played but I won't say any more than that!
Are there certain venues or festivals you're most looking forward to playing?
I don't want to jinx anything for this summer, who knows what's gonna happen next but I'm sure I can speak for all of us when I say that we're so excited to play them all! I think there's such a hunger for bands and audiences to get back into the live scene that every show is going to be so, so special.
As Ralph TV continues to grow and expand into the musical future, what are the next set milestones you want to reach?
After the year we've had we really just want to get back out there. We've had some pretty bad luck when it comes to getting out on our UK tour so I think that's going to be a big one for us. We're also currently working on album 2 so keep your eyes and ears peeled for that because I think there's gonna be some pretty exciting stuff coming.
Superfood by Ralph TV is out now. Follow Ralph TV @ralph_tv
Interview by Sam Cohen