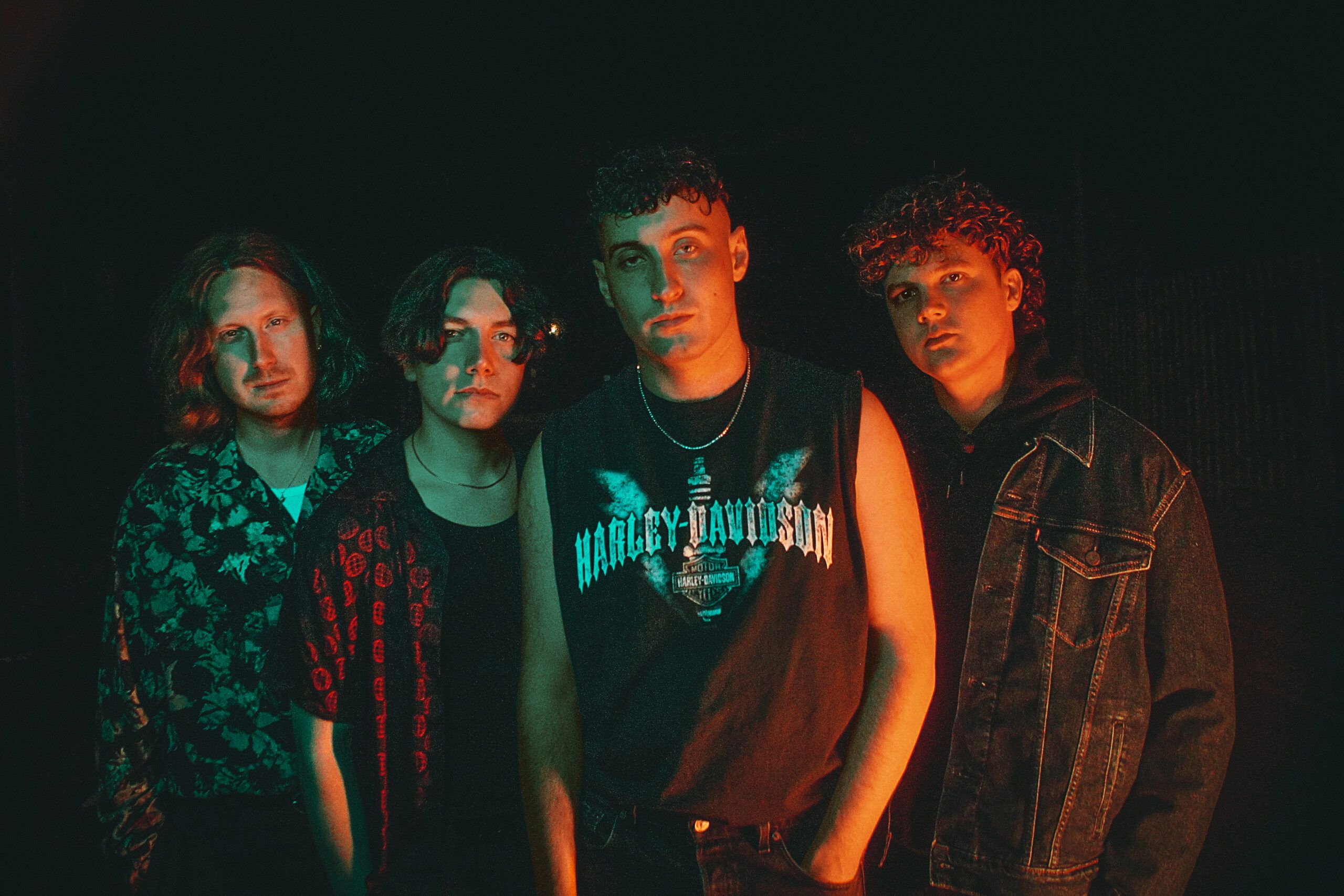 Sea Girls
London-based group, Sea Girls, are feeling reinvigorated and are raring to go.
After finally being able to play their sold-out and previously rescheduled UK tour in October, the band are now setting their sights to the future, and we can understand why. The past few years have been extremely exciting for the band as they've established their sound, built-up a solid fanbase and scored a UK top 3 record with  2020 debut LP, Open Up Your Head. But Sea Girls are now looking forward to sharing their new body of work, Homesick, which releases January 14th. It's shaping up to be a record that cements the four-piece as something truly special, it also showcases how the band has developed since when they first started in 2015. Frontman Henry Camamile is more confident than ever when it comes to weaving relatable and honest tales with his lyricism, and fellow band members,  Rory Young, Andrew Dawson and Oli Khan have all continued to excel as musicians. Essentially, Homesick is Sea Girls 2.0 and that means they're going to build a "new world" for their art and there will be plenty more vibrant indie-rock hits.
In discussion with 1883 Magazine's Cameron Poole, Camamile & Khan told us all about the new record, why it's important to give back to their fans, and more.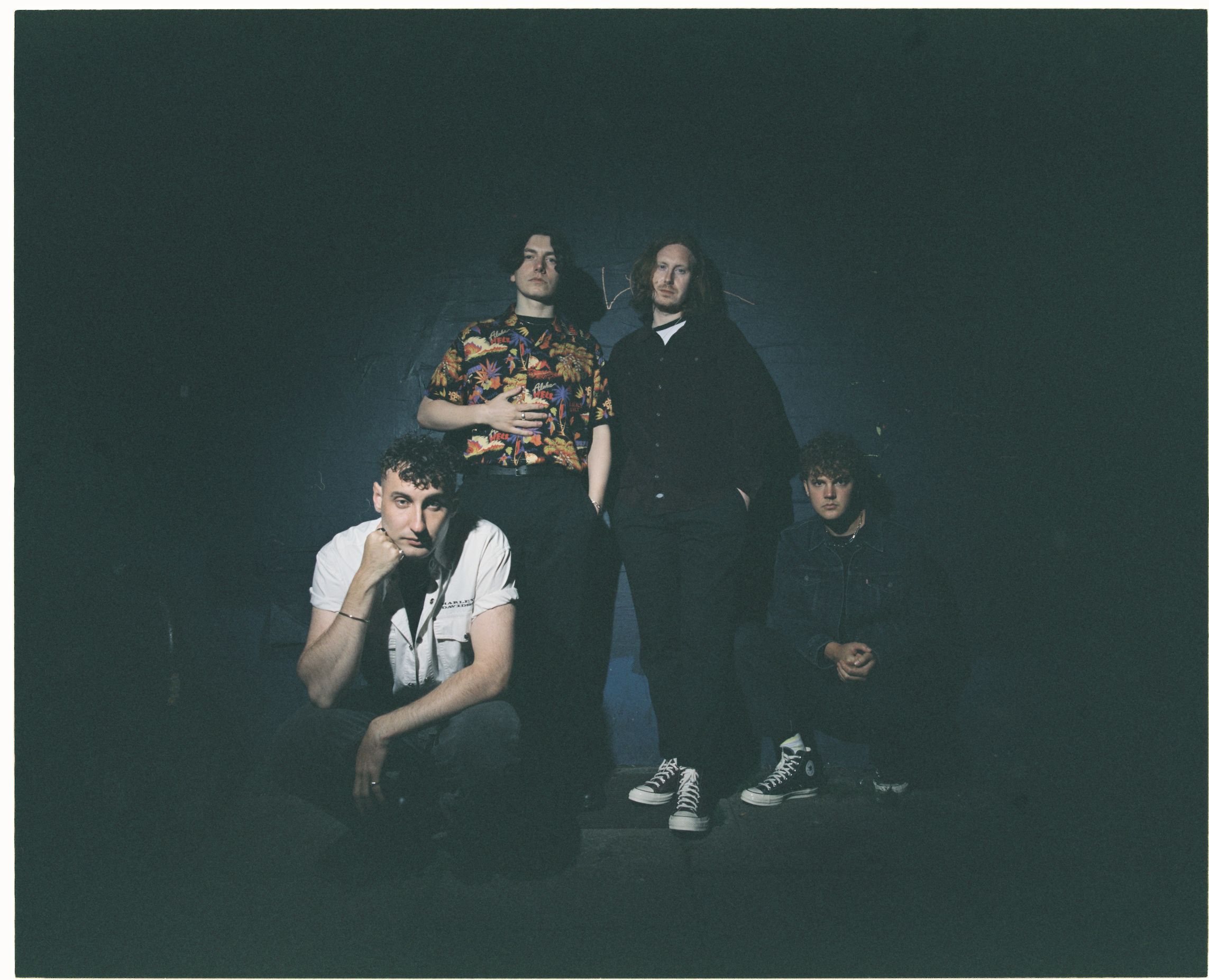 Thanks for chatting with us, Henry & Oli! You've all just recently got back from your sold-out October UK tour. So how are you both of you doing? It must have felt amazing to finally get back out there after having to previously reschedule it…
Henry: Yeah, it's all been awesome. The tour was such an intense period of great enjoyment and fulfilment and thankfully no one got ill on tour or anything, but I am ill now.  But it was just absolutely incredible. We had the debut album that we sold and we hadn't really played the record live and the fans have done a lot for us in the last year to keep us going. And it was just incredible to play those huge shows and venues that you always dream of doing. The benchmark is doing an O2 Academy venue and we did a tour of them. Barrowlands and Brixton, it was all incredible.
Oli: And like you said, we had to reschedule the shows so many times, it's been in our minds for the last like year or so, just thinking 'we're playing Brixton Academy'. When we were making the debut album, we said 'Oh, this one will sound great at Brixton Academy'. And then to actually finally do it feels so different to just saying you're going to do it, you know what I mean?
Henry: Yeah, that sort of like mystical idea of these songs are for this kind of room, you know?
Your sophomore record, Homesick, is out January 14th. Going into this new record, when you started the writing process, did you feel any sort of weight/pressure of needing to best your 2020 debut record, Open Up Your Head, as it charted third in the UK top 40 charts on its release…
Henry: I'll tell you what, in terms of pressure, this time around I guess the pressure was off, as we have done the debut album. There was a massive sense of freedom in terms of what we could write about. We didn't have to write that debut stuff or write songs linked to "Call Me Out". Maybe we didn't realise there was that sort of pressure on this new record but I think It felt quite contained when we did the first album,  it was almost  like a rubber band…
Oli: I feel we always put pressure on ourselves to create the best songs we can. Any extra external pressure is less than the pressure we already put on ourselves. We want to make the best things we can and not disappoint our fans. So that kind of pressure comes from us anyway. That external pressure like 'we've got to follow this song up' is not really there. We just want to be the best we can be and we're always going to try and do that.
Henry: There's more freedom with this record, our songs can be anything now, you know!
Oli: We're just free to explore because even on our debut album, we knew there was going to be songs like "Call Me Out" on it and you're consciously aware and trying not to step on those song's toes. And then with this new album, we could go in every direction we wanted to.
More creative freedom is always good, so you didn't feel constricted or obliged to follow a certain path…
Oli: With this first album, we had spent four years building this world and the record had to fit into this world. And then with the second album, there isn't a world yet. We are building a new world which is quite exciting.
Homesick is all about fitting in and having that feeling of belonging. During lockdown, you all went back home, can you tell us what it was like going home after whirlwind few years of growing the band and touring. It must have felt cathartic and somewhat strange to just slow down and go home?
Henry: Yeah, I think it was probably a very good thing in relation to the art because your day to day life isn't the same anymore. We're not on the road all the time and frantic. I think with Homesick, cinematically, this album feels very centred because everyone was at home. Being at home makes you think about that sense of belonging and  what shaped us. I went home and my sister had a baby, I was hanging around this baby and that kind of made me think about mortality and identity.
Henry: This child is going to grow up to be someone and I think identity and belonging has shaped the record. It was good, everyone got a bit of headspace and then when we could get back together, you know, and start making music again, there was like a reinvigorated energy, intensity, and purpose.
Oli: Yeah, definitely after being off that long… as nice as it is to go to your parent's and escape, you instantly fall into a routine. Then after a week, you want to break it and do something and then you're just incredibly grateful to go and make music and put everything into it because that's all you have to focus on at that time.
Congratulations to your sister, Henry! So when you were all at home before you could meet up again, was it a case of sending little song ideas on WhatsApp or something? Even with time off, you must have all been thinking about music…
Henry: With things like that, we all had ideas, I think we would show people things and put ideas together when we met up you know. 
Oli: We all came up with so many ideas. You often hear bands say 'we wrote 100 songs' and you're like that can't surely be true and then actually between us we have written probably around that many. And then it did then become fairly obvious which songs were the good ones and everyone shares an enthusiasm for a few certain songs. Then  it's all about where can we take these songs and where do they fit in with each other. Then you look at the theme, like the themes Henry was talking about, you then notice there's a common theme coming through in quite a lot of these songs and it's about honing that in.
Henry: I think what was good about the identity of Homesick is the fact that the songs lead it. We didn't have to think about 'what's the second album gonna be?' It just naturally came about which was quite easy in a way. We didn't have to fight to be like  'oh, we need to have a purpose for the second album', It all came to us.
Oli: We had too many songs rather than not enough!
On a side note, what I find really fascinating is when bands do write all these tracks and demos and so many will be left on the cutting room floor/behind closed doors and it's just interesting to think about how many potential great songs may not see the light of the day. But on the other hand, you only put out the songs you deem best anyway!
Henry: There are some great songs behind those closed doors though, when it comes to our album, we made so many songs, it is interesting.
Oli: There's so many different versions of this second album that we could have done with songs that we haven't put on Homesick. 
Henry: I think that is exciting you know and maybe they are things we will use in future, whether it's just little production things or little seeds that inform something else.
There's something really special about how Sea Girls give back to the fans. Whether it's your sharing a few sneak peaks of the new album with them, Instagram live gigs or when you promote their fan-made artwork/creations online. It's so great to see the buzz that fans get, I follow this guy on twitter called Joe and he's a fan and you sent him a snippet of an unreleased track and he loved it, it's cool to see things like that.
Oli: Yeah they'd heard us sound checking a song, we weren't even playing it on tour. We were just trying to learn how to play one of the new songs and a few people tweeted about. So we thought: let's just send them the first ten-seconds of the song so they can hear what they were listening to through the wall.
Amazing! Why do you both think it's so important to go the extra mile with the fanbase? And do you have any experiences with fans that have stuck with you which you would like to share with us?
Henry: I think it's really important to give back. Particularly like coming back after your first album, it's just to show that you are grateful to the fans. So it is amazing to be able to give a spotlight to the fans. We'd done that first album, it was the fans that got us up there in the charts and it was the fans that kept us there when we kept touring. It's just been us and the fans for a long time before we got signed, and we've done a fair few tours and I think it's just why should you not be really grateful for all the support.
Oli: We're all massive music fans and I just think of like when I was sixteen or seventeen, I'd be on MySpace and messaging bands I liked. And just to have one of the bands you like reply to you, you'd be buzzing. And I always think if I was a fan, what would I want the artists to give back. Obviously you're not inviting them to tea or anything weird like that, you give them what you can and you can see how much it means to them.
Henry: Like it's not a hard thing to do, you know what I mean? At the end of the day, you just reply to as many DMs as you can. It's part of the thing we're doing, they're involved in our band, it's part of our identity, you know. It's enjoyable to do that kind of thing.
Oli: And we love it, 100%. I feel like our fan base is such a positive force in the world and on the internet. People look after each other and they just love music, which is great.
Do you have any experiences with fans that have stuck with you which you would like to share with us?
Henry: The thing is, I feel like there should be something more poignant but I don't know. I quite enjoyed when we were on that phone call the other day to a fan and they were outside and we just walked out to say hello.
Oli: Yeah, we put a phone number online for people to call. And someone called.
Henry: Yeah, she wasn't that bothered actually when we came outside, she was just like, 'alright, you're here now' haha.
Oli: She'd painted her jacket with the album cover as well. It's things like that, it's exciting for us just as much it is for them. That is also what is exciting about Sea Girls growing because every time something like that happens, it's new for us as much as is for them. It kind of goes hand in hand, I think
Henry, your lyricism is so raw and you really dig into some of your personal feelings/experiences. 'Call Me Out' and 'Lost' are two examples of this. Now with all the experience you have so far, would you say you feel more confident to open up or do you still feel quite vulnerable?
Henry: I'd say probably say that I feel more confident but I'm not sure if confident is the right word. I'm more up for it, when it came to writing, I was like 'let's do this'. With this album, I haven't been hiding things, I've been saying things as they are and just giving nods to people in my life. I think I've just enjoyed being free and enjoyed saying how it is. I can say how I feel, I can tell a story about someone else in my life and just be pretty straight with it.
Henry: After the first album, I've just felt really confident, lyrically. I've felt happy to just try out lyrics and then if I like it and that's what I mean, then I'm going to put that down and then we're going to see what happens. I think there's songs like "Hometown" and "Sick" on this new album that have probably dug a bit deeper you know. I don't want to hold a theme for a song for next album that I don't want to do,  everything I thought was important I've done at the time , like we did for the first album, this next album  I have pushed it further and spoken about things which are more important to me now.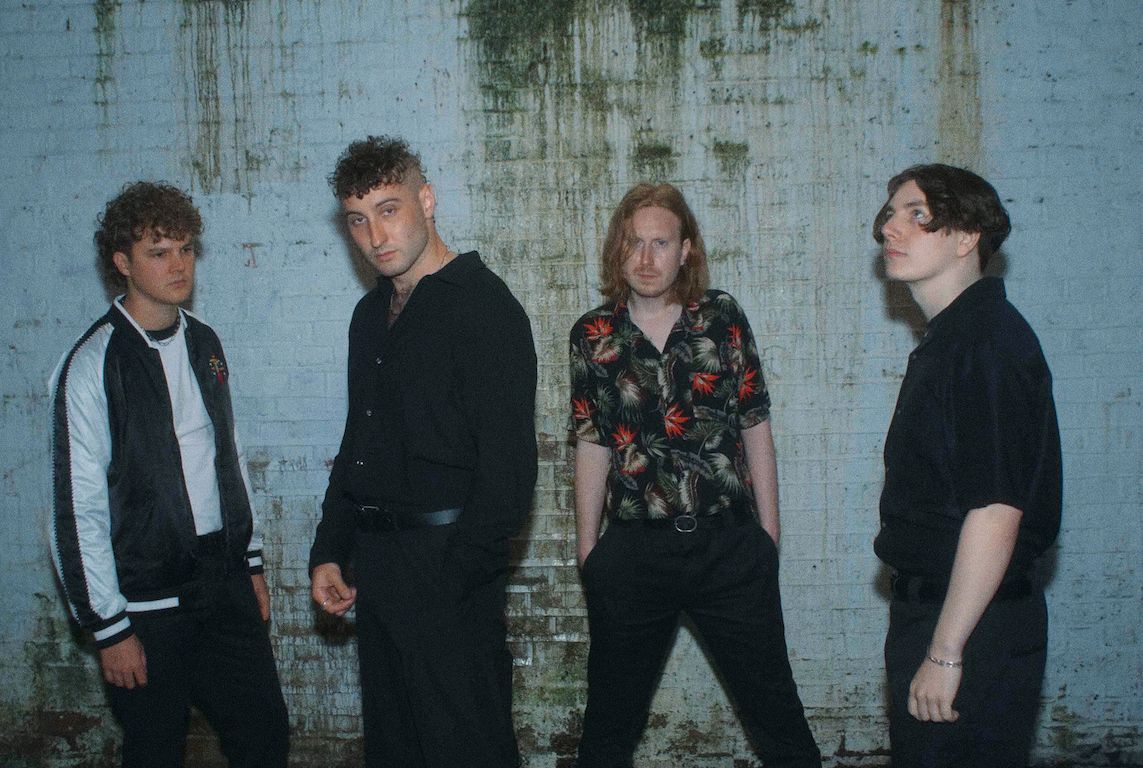 Oli, what would you say have been the biggest lessons you've learnt from being in Sea Girls? And what was the first song you really wanted to learn on the drums?
Oli: Wow, the first song I wanted to learn? I'm going to answer that bit first. Basically, I didn't play drums before Sea Girls. So the first thing I wanted to learn was the first Sea Girls song, I guess. I'm constantly learning, I find recording quite exciting because it's always like trying something new out and then seeing if I  can get away with this or get away with that and then it's about translating it to a live setting. The whole experience is quite exciting. That's what I think makes all of us quite excited about music is the fact that we're always learning. Learning our instruments…. Not that we're rubbish at playing haha, you know what I mean.
Henry: Oli is definitely the best multi-instrumentalist which is why he picked up the drums. He's so good at everything!
Oli: I find that drumming is all about serving the song. But I suppose we all do that on this new album. As much as we try to one up each other, It's all about what's right for the song. If you're fighting each other, it's not going to sound good. 
Oli: In terms of writing, all of us have learnt too be direct or as direct as you can be. I think people see through  artists so easily these days. Especially on social media, people are very quick to call out things. If we wrote some weird space opera about some an elf, people would say that's disingenuous. We've learnt to be frank and not be afraid to talk about our lives but in as simple terms as possible. 
Oli: You put in a bit of magic obviously to lift the song up, but I think not just in songwriting but also in terms of playing, it's all about being as direct as possible. Sea Girls aren't the sort of band to do 20-minute prog rock songs. It's about getting to the heart of the story in about three and a half minutes and giving people something to jump around to as well.
You can tell everything is authentic and genuine with you guys anyway!
Oli: I'm not saying that you can't write a good song which is not about yourself. Obviously, that's a thing that some artists do. But that's not what we are about. We're all about real life and all our songs are real and based on real feelings. I think that's why people can connect with them,  as it's all rooted in natural experience.
Simply, what unreleased songs from Homesick are you really excited for the fans to hear and why?
Henry: I actually love this album, I think it's amazing. There's one that I think won't be a single but I love it, It's called "Lucky", I've never written a song like it before. I'm really excited about that one. I'm probably going to guess what Oli's going to say…
Oli: What do you think?
Henry: "Paracetamol Blues".
Oli: Yeah, that's one of them! There's also a song called "Friends" which I'm excited about because I wrote it. But I'm also excited "Paracetamol Blues." When I listen to the album and want to hear a song, I usually listen to "Paracetamol Blues"because it is my favourite one as a complete package. It's kind of  a slow burner but then when it explodes, it explodes. I think fans will like that one.
Henry: What's been so great about this album and working with producer, Jacknife Lee, on it is the fact that the record is so focused. The purpose of each song has been super focused and the way it has been produced is super focused. There is no excess, only what's needed. This album just shines because of that.
Finally, alongside the album launch, what's next for Sea Girls in 2022?
Oli: We're going to play to everyone in the world, anyone who wants to hear Sea Girls.
Henry: We're going to be touring as much as we can and doing as many tours as we can. We'll have the album launch and yeah, I think we're just going to be playing a lot. 
Oli: Yeah, anyone who will have us really!  If you want us to play in your living room, we will 100% play it.
Henry: We'd quite like to play in a few living rooms. We'll do the big shows and small shows. Going to keep it real.
Sea Girls's sophomore album, Homesick, is out January 14th. Follow Sea Girls @seagirls
Photography by Blackksocks
Interview by Cameron Poole