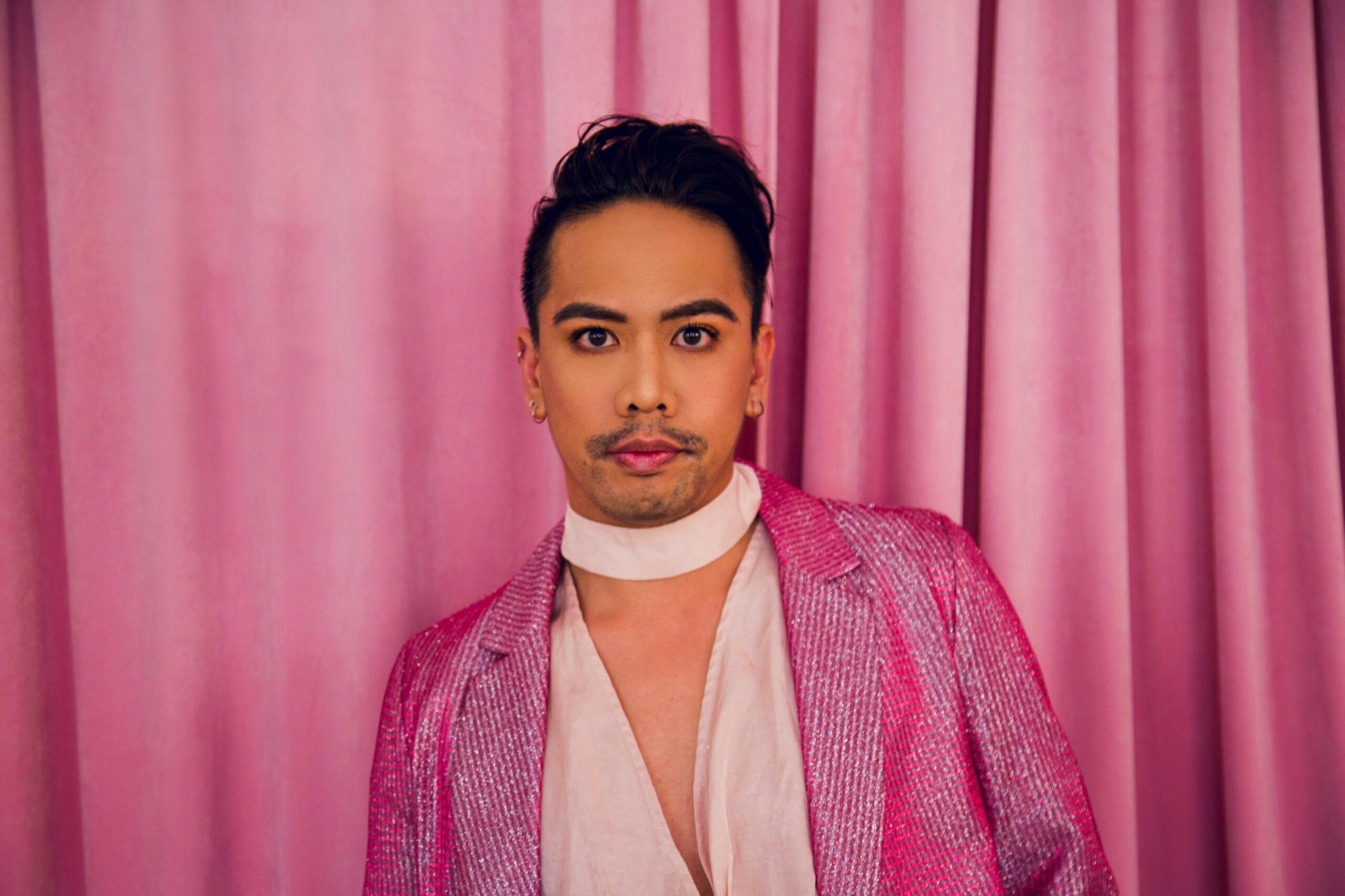 Sir Christopher Saint
As we all dance into PRIDE month, let emerging pop star Sir Christopher Saint give you just the soundtrack with "God Made Me Gay."
Inspired by his own journey into embracing self-love and his true self, "God Made Me Gay" is Sir Christopher Saint's ode to living truthfully, freely, and without any outside pressure to adhere to labels. 1883 spoke with the rising pop star about his music career, the new single, and what he aims to do with his music and platform.
What made you want to pursue music as a career?
I've always seen music as a vessel for change. As a pop star, I've believe that pop music is the perfect platform for gay politics. Music creates movements. I believe as a music artist, I can articulate a vision through music that will truly heal and inspire others.
What's the inspiration behind "God Made Me Gay"?
This song is my declaration. I'm introducing a renewed conversation of love to the mainstream. "God Made Me Gay" is a flag pole that I'm planting. That statement is that God loves all of us. We are all divine beings and queer people are beautiful. It's time to end this paradigm of judgment, hatred and condemnation.
The song is somewhat influenced by Lady Gaga's Born This Way. What was it about that song in particular that inspired you to write "God Made Me Gay"?
I love the lyric where Gaga says "I'm beautiful in my way 'cause God makes no mistakes." It really resonated with me when I first heard it and it always has. Queer people are crucified for being "mistakes" and for me, love is not a mistake. Who I love is not a mistake. Love is truth. We need more love in this world, not less. "God Made Me Gay" is my anthem for celebrating the truth of who I am and knowing that "heaven made me perfect."
In addition to your career as an artist, your aim is to create a legacy of love. What does this look like for you — what do you hope to achieve?
Beyond my music career, I want to create more systems and platforms to elevate and empower marginalized groups. I am an entrepreneur and business owner because I understand that enterprise is the conduit through which we can change the current establishment. Using creativity as our superpower, we can keep evolving our society for good.
You're also a creative director and have worked with people like Kylie & Kendall. How have you incorporated your background in creative directing with your music career?
Working with other top tier talent and celebrities, I've been very fortunate to have a unique window into the entertainment industry. It's helped me immensely understand my own voice and how to use artistry and content to create influence. I've also gotten to learn more about the business side and how to leverage.
If you could manifest one thing this year, what would it be?
I'm ready for a soul-expanding, enduring, everlasting love. I met my soulmate recently. I'll keep you posted how it goes!
Sir Christopher Saint
@sirchrissaint

Sir Christopher Saint's new song "God Made Me Gay" is out now!