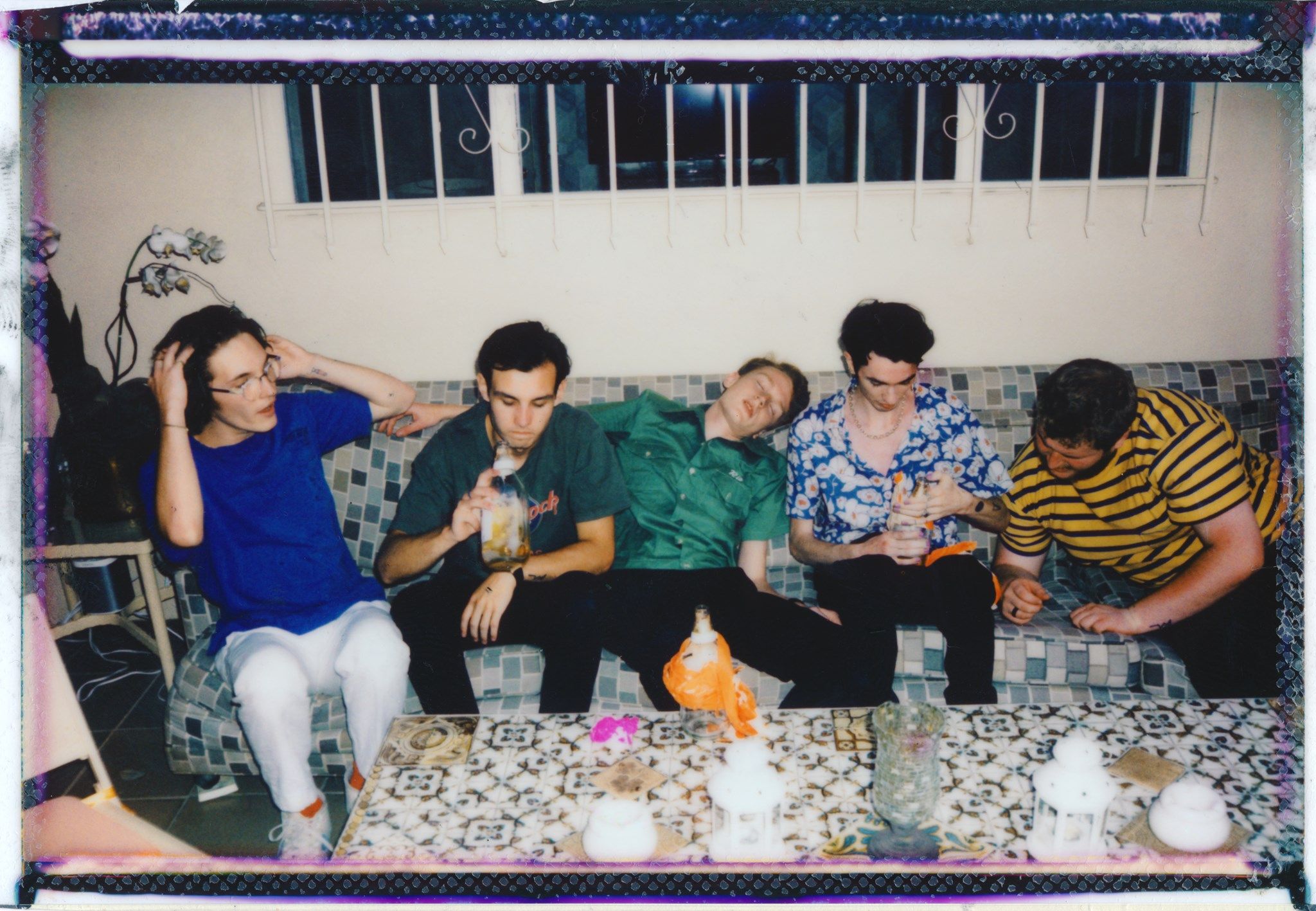 Sarah and the Sundays 1883 Playlist Takeover
Austin's fave indie-rock band Sarah and the Sundays curates 1883 Magazine's playlist this week for a special selection of songs, including their hits Take Your Time and I'm So Bored.
No other band makes indie-rock slammers like Sarah and the Sundays. The band, made up of 5 best friends in Austin, spent their time in quarantine crafting their EP Half Way Home, a 4-track selection of songs that are equal parts invigorating and infectious, you can't listen to the EP without at least one of the hooks being stuck in your head for the foreseeable future. The EP is a bit of a reintroduction to the band if you didn't first catch their 2019 record So You're Mad About The Cups & showcases their expansiveness, longevity, and devotion to their music. It's obvious that the band is here for both a good time and a long time. 
1883 Magazine asked the band to curate this week's playlist for a better insight into what the band is spinning right now.
'Take Your Time' – Sarah and the Sundays – "This song came into being about a week before everything shut down. Being the fastest song on the EP, Take Your Time is all about that moment when you decide to break a bad habit."
'Spiral' – Pinegrove – "The simplicity yet honesty of this song really captured me, and it's in my range so I could belt it alone in the car."
'The Feud' – The Front Bottoms – "This song is just so fun, both in its fast paced tempo and its lyrics."
'Cherry Wine' – Hozier – "This song brings me back to college, and it's just such a sweet and tender song and is really nostalgic for me."
'Walk of Life' – Dire Straits – "The synth melody on this song is timeless."
'Feelin Low' – Peach Pit – "It just has an attitude! Am I wrong?"
'Stoned and Starving' – Parquet Courts – "The simplicity of this song is what makes it great."
'Kind Hearted Woman Blues' – Robert Johnson – "Sitting on the porch listening to blues is a regular occurrence in our house. It all started with the blues."
'In My Life' – The Beatles – "The Beatles always seem to be in my life. Peace and Love."
'Being So Normal' – Peach Pit – "Love the drums, especially in the solo. Wanted to bring some of that energy to our tunes."
'Sky is a Bed' – The Humble Cheaters – "I'm always blown away when drummers never play the same thing twice in a song."
'Phone Numbers' – Dominic Fike and Kenny Beats – "They both went next level with the groove on this one. The bass-line was a huge inspiration."
'Restless' – Leland Blue – "We met the Leland Blue guys back in 2019. Was starstruck when they dropped this one."
'Motion Sickness' – Phoebe Bridgers – "Liam showed me this song and I haven't turned it off since."
'Story of an Artist' – Daniel Johnston – "Daniel Johnston was remarkable and his work was a great comfort while working on our music. It gave us the Austin energy we needed while in Nashville."
'I'm So Bored' –  Sarah and the Sundays – "Liam wrote this one about a week into the lockdowns. The song more or less speaks for itself, however in no way did we think it would be so relevant for so long."
Follow Sarah and the Sundays
Twitter | Instagram | Tik Tok | YouTube
Check out Sarah and the Sundays 1883 Playlist Takeover & their EP Half Way Home now!