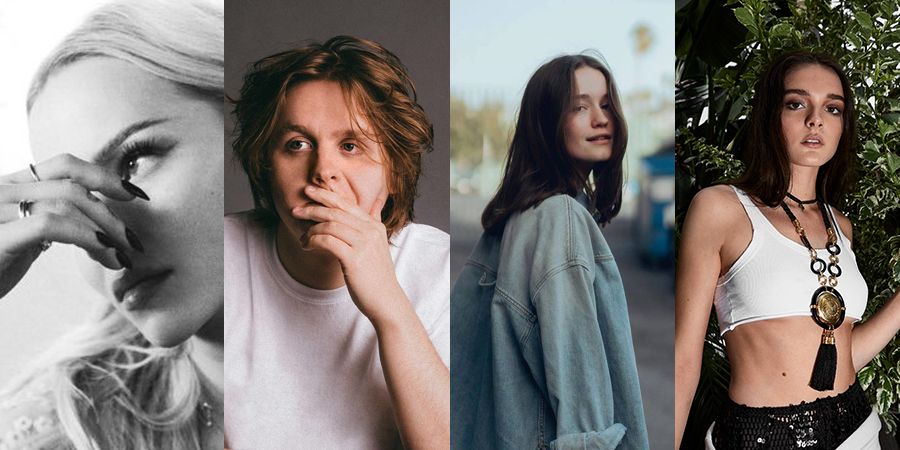 The 1883 Navy Blue Playlist
This week's 1883 Mixtape features great new songs by artists like Charlotte Lawrence and Dove Cameron, a track from Tove Lo's new album, and a collab between Diplo and the Jonas Brothers.
Mixtape: noun
a compilation of favorite pieces of music, typically by different artists, recorded onto a cassette tape or other medium by an individual.
This week's playlist is named after Navy Blue, the new track by LA singer/songwriter Charlotte Lawrence who we had a chat with this week, Dove Cameron released her first two original songs (we included Waste in the playlist this week), Lewis Capaldi devoted an entire EP to unique versions of his song Bruises (check out the guitar acoustic version in the playlist), and we even added a great track by Norway pop star Sigrid. In addition to those tracks, we also featured Callum Beattie's latest Nothing Hurts Like You, a crazy collaboration between Diplo and the Jonas Brothers (released right after the former 'hacked' the latter's Instagram account and caused fans to go into hysteria), and a magical track by Orchid called Gold Dust.
Listen below & follow our Spotify here.
playlist by Kelsey Barnes