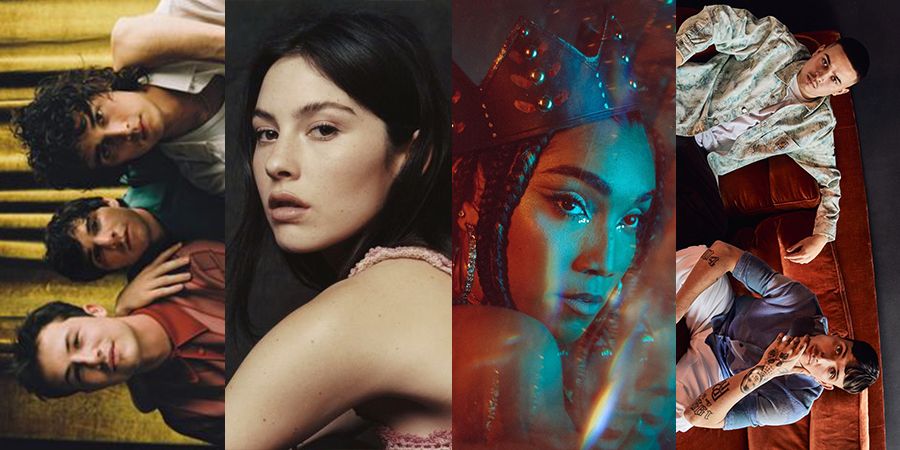 The 1883 There For You Playlist
The latest in new music from WALLOWS, ORCHARDS, Gracie Abrams, Everyone You Know & more on this week's 1883 playlist.
It's October, spooky season is finally upon us. But for now, let's talk about new music from this week: American trio WALLOWS are back with their new single "I Don't Want To Talk". It's a fun indie-rock tune with some folky-elements thanks to Dylan Minnette's harmonica playing. Catch the in-demand group when they tour North America in April 2022. Fast-rising singer-songwriter Robert Grace has unveiled his new track "Break The Silence." It delves into toxic relationships and boasts some killer vocals and slick production. Pop-punk newcomer LØLØ has shared the infectious new track "U Look Stupid." It's a grunge-y anthem and according to the artist herself, it's all about "standing up for yourself and letting people know you can't be fucked with". Go stream it! Dubbed as an "anti love song", alt-pop outfit ORCHARDS have just dropped the vibrant new single "Drive Me Home," taken from the Brighton band's forthcoming new EP "Trust Issues." Don't sleep on this seriously underrated trio. The NYC-based multitalented artist Infinite Coles has just announced his new EP "Destiny," out November 19, which features collaborations from the likes of Wiki, Sampha, CKTRL, Coby Sey and more. "INFIDEL" is the first track to be taken from the EP and it's a gorgeous soulful tune with sublime vocals.
Bedroom pop daydream Gracie Abrams returns with "Feels Like," a song that carries a beautiful yet minimalist sonic palette, Beth McCarthy drops powerful pop single "If You Loved Me Right," an honest, confessional ode to taking back the power after a toxic relationship, and Ireland's queen of R&B Erica Cody drops the track everyone was waiting for: "Queen," a letter in the form of a song to Cody's younger self. RIVES blends alt-pop with R&B in their latest track "I Don't Wish You The Best," Sleep Walking Animals dropped their latest self-titled EP & we pulled "Wild Folk" as a stand-out, and Shaz unveils her infectious new single "Out Of Your Mind," a song that is equal parts empowering and euphoric.