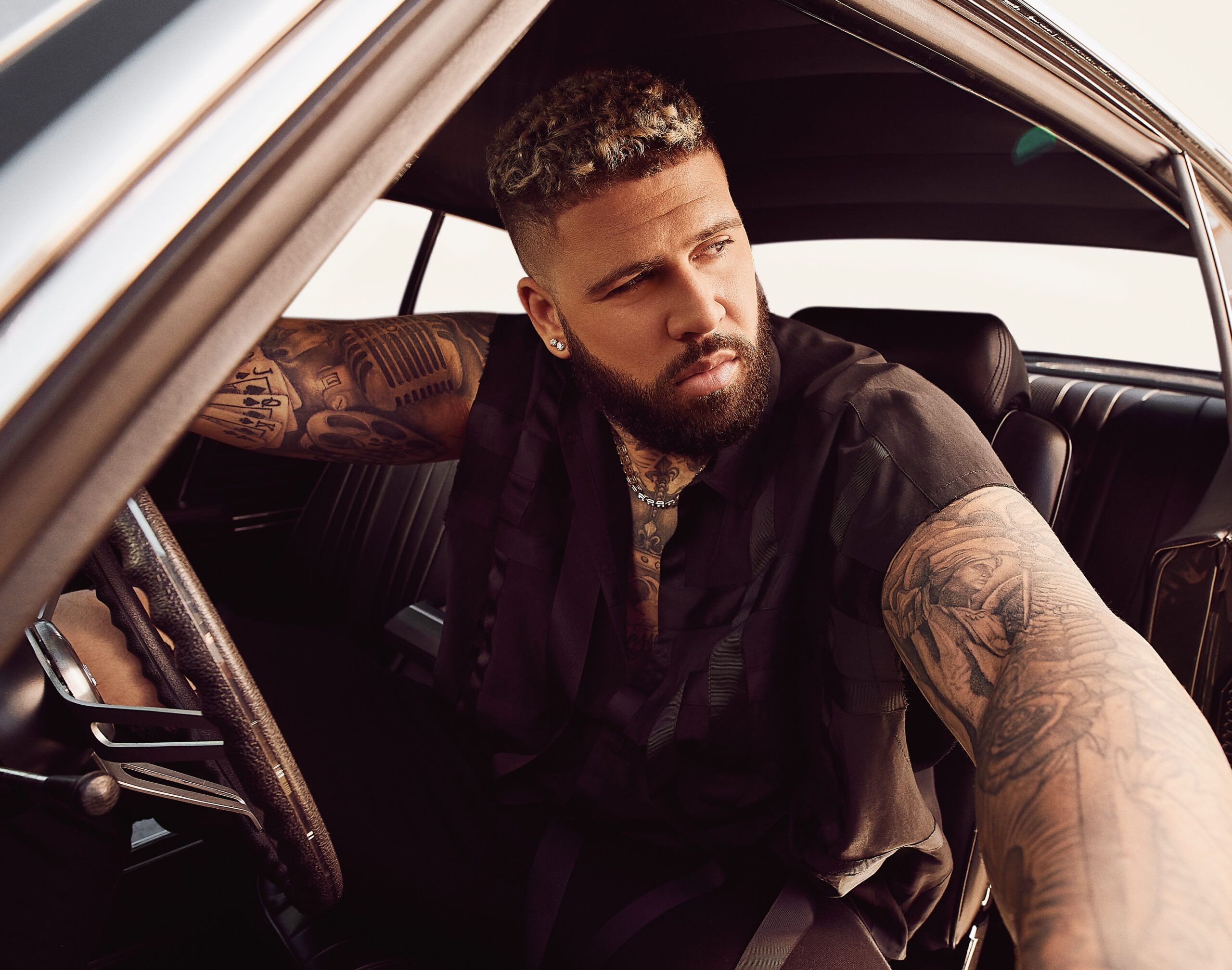 TMG FRE$H
From songwriting, producing, directing, and more, there isn't much else multi-hyphenate artist TMG FRE$H can't do, but he doesn't mind a challenge.
It takes a true visionary to be able to weave the emotions & themes prevalent in music and have them translate to the screen well — two things LA-based hip-hop artist TMG FRE$H does profoundly. Since releasing his debut single "Champagne Cry" last year, TMG FRE$H has been a powerful force in the music scene. This year brought the release of "VLONE," the first single from his upcoming debut record, with an accompanying music video that TMG FRE$H himself self-directed. Bridging his love of music with his passion for storytelling and directing, TMG FRE$H can captivate audiences and listeners through intense narrative-driven cinematic music videos, perfectly showcasing his talent.
Ahead of the release of his debut album MARGIELA LANGUAGE out this June, 1883 spoke with TMG FRE$H about his path to music, his cinematic music video for his new single 'Late Night,' and why showing his support for charity initiatives is so important to him.
I know you were planning on pursuing basketball as a career before you got injured, but was storytelling something you were always passionate about growing up?
It came about later in life. I felt I wanted to do something more creative and I could feel like I was creating something that mattered and meant something. At one point, I thought I was going to be a novelist & write novels but that didn't happen. [Laughs]
It can always happen! You never know what you decide to do 10 years from now which is exciting. 
That's true — you never know. I do like to do as many different things as possible. Writing has always felt natural to me and it's always felt good to do, so you never know. 
You were a fan of pop-punk groups like Green Day and blink-182 — is that genre still something you try to incorporate in your music?
For sure, definitely. I grew up listening to that genre of music as well as rap. I love the mix of those two; I take a lot of guitar-based ideas and input them into my music. Incorporating real instruments mixed with snappy lyrics is something I like because I love contrast and duality. You can hear it with the heavy rap vocals on top paired with a pop-punk melody — it sounds unique.
Juxtaposing the two gives it a defined and different sound. 
Exactly, and it's cool to be able to blend my two influences as well and I'd like to keep it that way.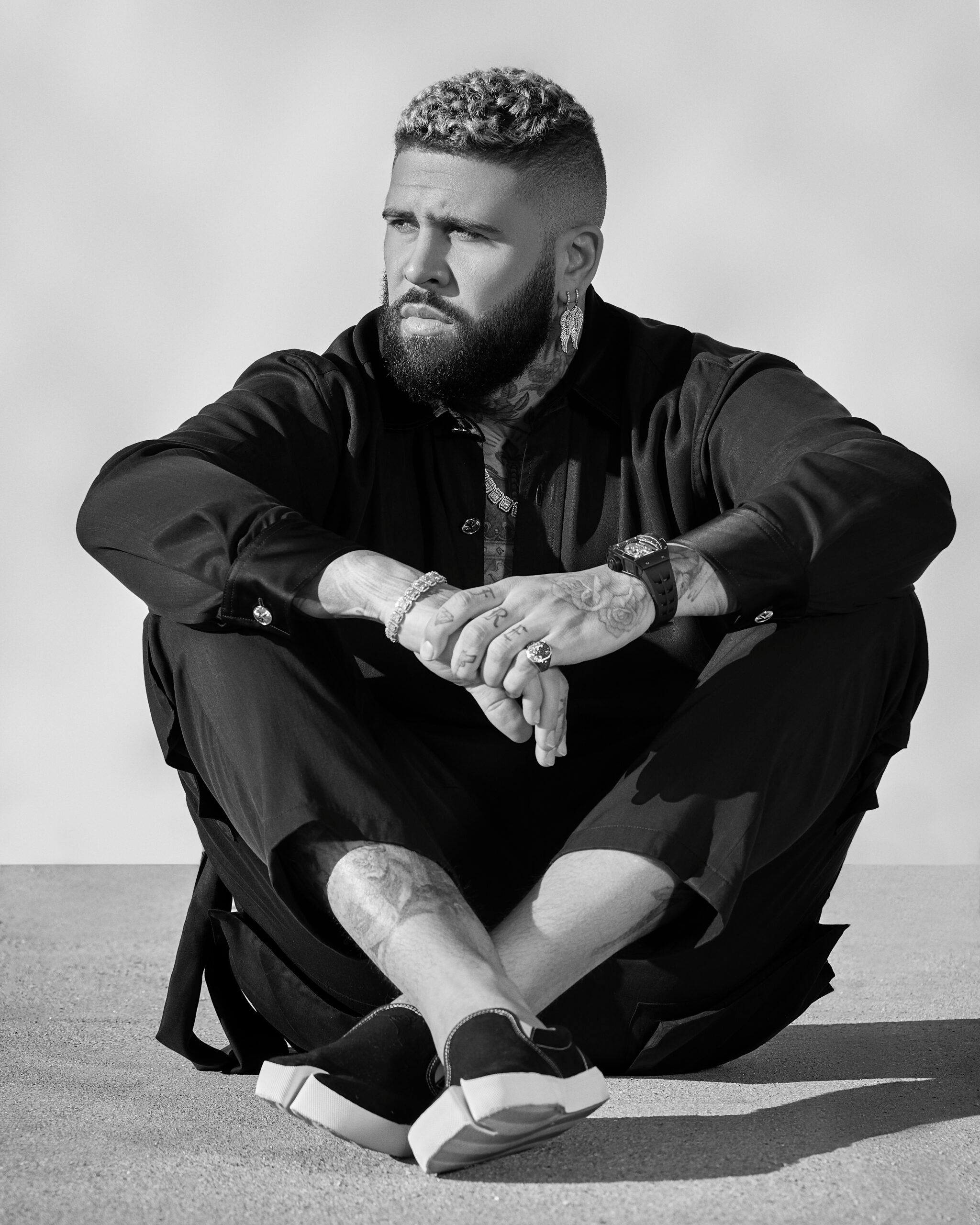 Tell me about your new single 'Late Night.'
'Late Night' is a super dope, dark, gritty track. There's a lot of wordplay happening throughout it with a dark trap beat against it and melodic elements on top of the hook. It paints a picture of the mood I was going for with the video.
The video features you in a Fight Club setting. Was that film a big inspiration for the video and does the concept of the fight have a deeper meaning in regards to the song?
We wanted to take the song and do something unexpected. Whatever the obvious video idea would be for the song and do the opposite. We took the idea from the words 'late night' and spun that on its head. I wanted it to be as gritty as possible and double as a short film that could live on its own even without the song being attached to it — you just want to watch it because it is its own experience. 
Speaking of Fight Club — you love filmmaking yourself — you wrote, directed, and produced Sin of the Father and you self-directed the video for 'VLONE'. Is filmmaking something that has always influenced your work and vice versa?
I've always been very into film and storytelling so when I first came to LA I was pursuing acting. I was going to acting classes and auditions and it got to the point where I wanted to be more proactive with my career, so I started writing scripts and that eventually led me to direct. It's something I've always found compelling. With music, I feel there's a bit more connection and perspective going into it but the way I think about my music is similar; there is a deep storytelling element to the way I make and write music. When I'm making music, oftentimes I am thinking about the visuals that would go behind it and bring it to life cinematically. Conceptually, certain colours come to mind when I'm making music; 'Late Night' in my mind was always red and black and dark imagery, and those are the colours of the video. There is a connection between how I made films and how I make music.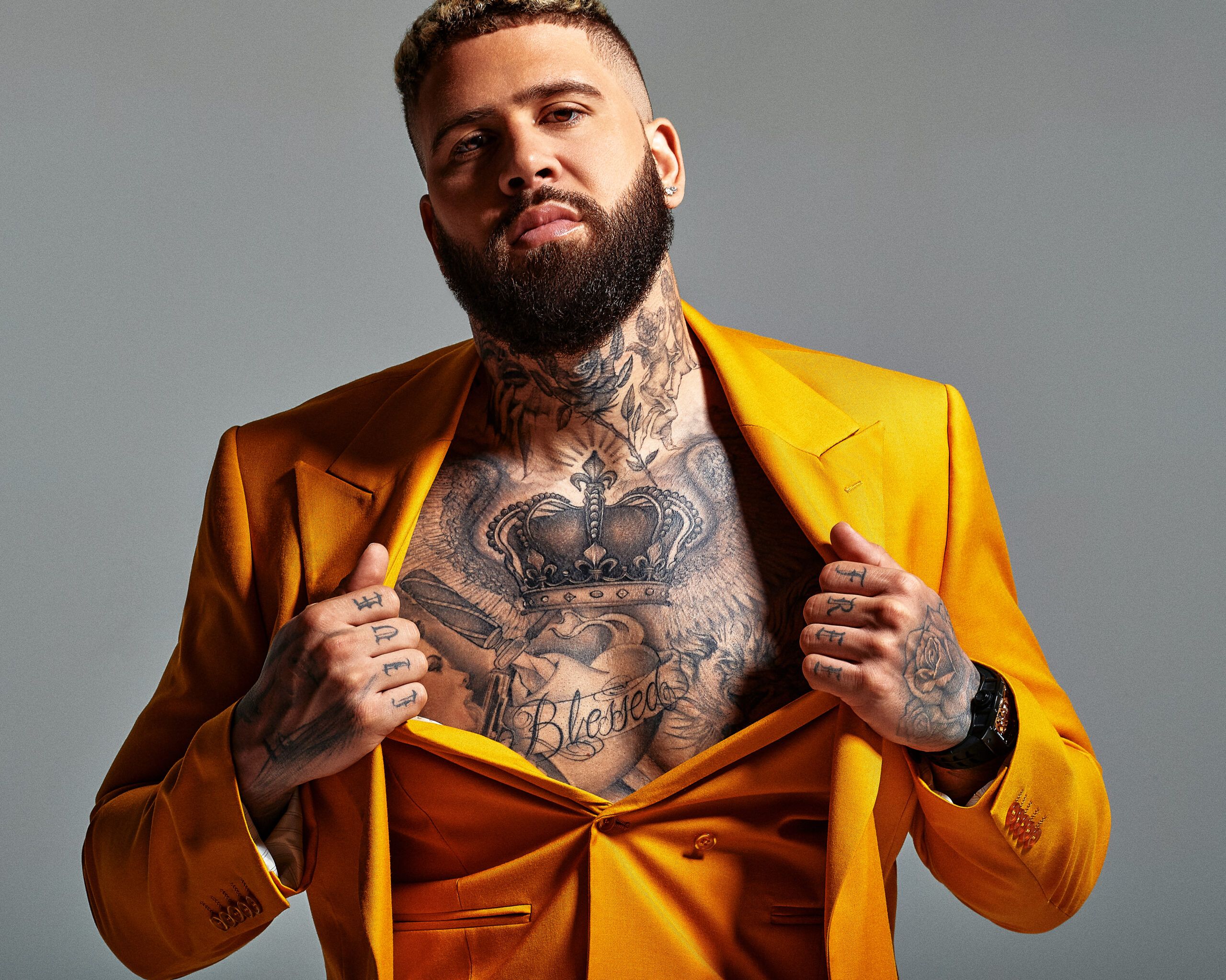 Your debut album MARGIELA LANGUAGE is due to come out on Friday, June 4 — how does it feel to finally be releasing a collection of songs?
It feels amazing. It's something that shows the whole journey I've made as an artist making music. This album is something that I can stand behind and be proud of because I know I put everything into it. I'm excited for it to be out into the world and to have people hear it and let me know what they think.
With these songs, I know you explore different emotions and elements of your life. Are you the type of songwriter who has a thread tying all of your songs together or are they pretty separate?
For sure. For this project, I was thinking of Margiela as this high fashion brand that's clean and powerful, but I wanted to show the deeper meaning and language behind it. I wanted to show the betrayals, loneliness, the feeling of not knowing who to trust and all of the pain that comes from that. I used that theme and duality of it to build this album because it's something that has come up a lot in my own life, too. There's a lot of my personal experiences woven through this and it's been incredible to see it come to life. 
You're also very involved in charities — you participate in organizations like The Akonadi Foundation and you're vocal about the need for criminal justice reform. Why is it important for you to be active and speak on these topics?
It's important to try to make the world a better place and when you're in a position where you can do that, it's your responsibility to do your part and help other people out. It's important to care about our world and other people. It's something I've been involved with since I was 18 because my parents have always been very involved and it opened my eyes to it. 
You can use your many outlets — music, filmmaking, maybe eventually a book — to try to bring light to causes and issues, too, which is amazing.
Exactly! Amplifying everyone's voices together — that's important to me.
Interview by Kelsey Barnes
Photography by Eric Williams
'Late Night' by TMG FRE$H is out now!