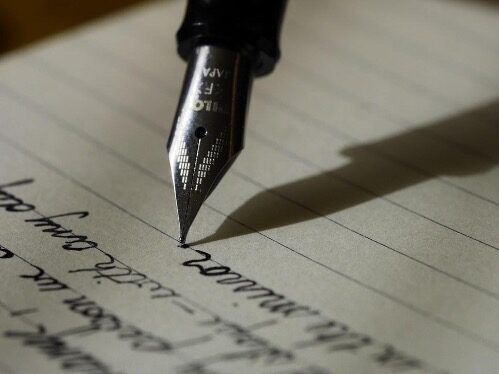 10 of the Most Stylish Female Writers Ever
Not only are they writing some of the best literature the world has ever seen, they do it in style!
If you're considering a 'buy essay online for students' package for your coursework, handing in a biography on one of these women is sure to raise eyebrows. Many of these authors go into the history books for the impact of their work, their thought, or their activities, but not all are hailed to also have great style.  These authors are a wide spread of extremely fashionable ladies who stood the test of time – artistically and fashionably! From hundreds of years ago to modern day, these are some of the most stylish female writers of all time. Some are popular names, some are new names, and some names are of people you've never heard of, but all the names here are unforgettable!
Sylvia Plath
World famous poet for women of all ages, Sylvia Plath blasted onto the scene with her book of poems, Ariel, and popularized confessional poetry. The down-to-earth style became a staple for literate art kids for years after, even to this day. If someone is reading a book in a library, wearing a big sweater and understated colours, there's a good chance they share a lot in common with Ms. Plath! With enduring poetry and lasting style, Sylvia will be one of the most remembered and celebrated poets for years to come.
Edith Wharton
A writer from an early age, Wharton was the creator of the brilliant The Age of Innocence and went on to win the Pulitzer Prize for Literature. As a well-to-do, high-society woman, she was extremely stylish for her age, dressing in impeccable garb for esteemed ladies. She officially came out as a debutante to society in 1879 and would begin a courtship with the son of a wealthy businessman. A classy, sophisticated woman, Edith Wharton has certainly made her mark in the annuls of history.
Alice Munro
A recent winner of the Nobel Prize in Literature in 2013, Canada's Alice Munro has been a staple of Canadiana for decades and has received numerous lifetime awards. Her style is completely immaculate, being a perfect, distinguished look for a sophisticated woman and literary ambassador for Canada. With a classic look that screams, "I have complete and utter confidence," Munro will certainly not be forgotten anytime in the near future.
Agatha Christie
Seemingly stepping right out of one of her own works, Agatha Christie is just as poised, composed, and elegant as any of her lead characters, with an intellect to match. Her aesthetic is quintessentially classic with a love of accessories and a dash of "granny chic," combining with the comfortable aged, revered woman touches we all know and love. A fantastic writer whose characters have stood the test of time, Agatha Christie is just as respected for creating a genre as she was a stylish and beautiful woman.
Zelda Fitzgerald
Move over Kim Kardashian, Zelda Fitzgerald was the original socialite, with all the style, beauty, and skill anyone could want. Marrying F. Scott Fitzgerald early in her life, she and her husband took the literary world by storm while also partying around the world. Gallivanting around Paris with Gertrude Stein, Ernest Hemingway, and more, the two were inseparable and constantly living the high life. Zelda's style was distinct and reflected this chaotic and passionate time in history beautifully. While dying tragically due to mental illness, her legacy is absolutely undeniable and the source of many tales in their own right.
Danielle Steele
An ongoing romance novelist since 1978, Danielle Steele has been on the forefront of book cases, stores, televisions, and more for decades! The stylish and fashionable artist has been known for a conservative yet extremely posh style. Her signature long, red hair turns heads wherever she goes and even after decades still looks like she's stepped from a painting. An incredible woman with an incredibly modern and cultivated style, Steele has entertained an age with her unmistakable words and appearance.
Colette
A French novelist active in the early 1900s, Sidonie-Gabrielle Collete, known just under her last name, was mostly remembered for her novel Gigi and other works in Paris. She would work as an actress and a mime while she worked on her writing, and capitalized on her dramatic and fashionable style – even going as far as dressing like an Egyptian queen! Her stage costumes were also very much a part of her overall appeal and were very elaborate. In fact, her stage outfits were quite revealing and would often lead to a scandal! Truly this French firebrand was more than meets the eye.
Djuna Barnes
Journalist, Playwright, Poet, Visual artist – many words can be used to describe the inimitable Barnes and stylish is merely one of them. Known for her novel Nightwood, this modernist made her career writing out of New York and Paris, both hugely influential on her writing and fashion sense. She loved polka dots – a trend currently in fashion! – and even wrote under the pen name "A Lady of Fashion." Not many women in the world get to grace the world with their unique style, but Barnes wore her accomplishments well and exposed her individuality to the world in a brilliant way.
Daphne du Maurier
The brilliant mind behind the Alfred Hitchcock film The Birds, along with many other plays and works, Daphne's look was casual, but loved to combine her style with expensive pearls, berets, and sweaters. Truly a mismatched style for an eclectic personality, Daphne du Maurier was a powerhouse of vision and intent. Being the mind behind many great films, du Maurier was perhaps one of the most influential screenwriters that, unfortunately, not many people know about. Hopefully this changes with time!
Mary McCarthy
An American author, political activist, critic, and woman of letters, this incredibly quick-witted, fashionable author had significant clout in the Parisian art scene as well as many areas in America. She would often shop at Balenciaga and Lanvin in Paris for tops made of fine silk and small black dresses – sometimes even peter pan collars. She was never seen without a silk scarf and elegant leather gloves, making her the picture perfect image of elegance in an elegant time.
Stylish, Brilliant Women Drive Writing
For hundreds of years if not for all time, women have contributed greatly to the art of letters and have all stamped their personal imprint upon it. From elegant debutantes to scandalous stage performers, the realm of female authors is many things, but it was – and will never be – boring! These women were often progenitors of styles that have lasted many years and their signature look was crucial to the work they put out. These women will go down in history for many reasons, but we will always think they looked great doing it!